What boys want: perspectives on gender differences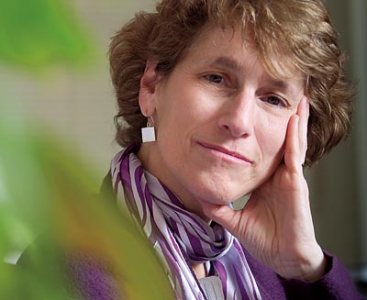 If you've been paying attention to education news, you know that boys are falling behind academically. You've heard they are lagging in reading and writing, graduating from high school at lower rates than girls, and filling fewer seats in college classrooms.
No doubt you've also heard theories about the causes of this phenomenon, from the rise of feminism to the departure of fathers from the home. You've also heard ideas about how to reverse it, from same-sex classes to more male teachers.
What you probably haven't heard is what boys think about it. Until now.More than 540 Maine boys and young men shared their views on schooling in a yearlong research project whose preliminary findings, released at a statewide education conference at Bates last October, are attracting queries from teachers across North America.
The study confirms what researchers suspected — boys' underachievement parallels a sense of disenfranchisement in their schools — and it offers some surprises. Defying stereotype, for example, boys do care what teachers think of them. When boys have good relationships with their teachers, it has much to do with their love of a class.
"Our boys are saying they want people to connect with them," says Professor of Psychology Georgia Nigro, Bates' representative to the Maine Boys Network, the consortium of policy analysts, educators, and youth-service professionals that sponsored the study. "They love it if someone — it doesn't have to be a male teacher — knows and shares their interests."
The project is significant not only for adding a vital piece to the national discussion, but also for its ambitious reach: Hundreds of boys offered opinions about the teaching techniques that engage them — or lose them. Nigro, with Maren Vouga '09 of Louisville, Ky., and Erin Bonney '09 of Sudbury, Mass., conducted a daunting analysis of the discussions, identifying common themes as well as classroom strategies that some Maine teachers are already putting to use.
"That's where Georgia took the lead," says Mark Tappan, a Colby College professor of education who performed the data analysis with Nigro and Stephan Derochers, assistant professor of psychology at the University of Maine–Farmington. "She developed a way to critically examine
the interviews. We were so lucky to have her expertise."
Their findings appear in the October 2008 report "The Gender Divide in Academic Engagement: Perspectives from Maine Boys and Young Men."
To read the report go to http://www.boystomen.info/ and scroll down to the report.
Children have been at the center of Nigro's research at Bates. She has studied children's memory to develop interview methods that improve preschoolers' recall and resistance to misinformation. She
also developed a project to raise middle-school girls' awareness of careers in math and science.
Her concerns about boys date to 1997, when she helped to interpret a survey of Lewiston sixth-graders' attitudes toward school and their future. (The survey had been designed and implemented by Bates students under the direction of Professor of Political Science Douglas Hodgkin, now retired.)
"I was struck by the gender difference," Nigro recalls. "Twenty-five percent of male students felt excluded in the classroom, that their opinions weren't valued."
When the survey was presented publicly to Lewiston residents, however, their attention went to other findings — understandably, since the national focus at that time was on improving girls' education and career opportunities. "People thought paying attention to boys would take away from the attention that was being paid, and still needed to be paid, to girls," Nigro says.
The Maine Boys Network study was her long-awaited opportunity. She and students from her "Action Research" psychology course were among numerous facilitators convening focus groups in elementary schools, middle schools, high schools, and colleges during 2007–08. "The boys were thoroughly engaged," she reports. "They took it seriously, but they also had fun. They appreciated that someone was asking the questions we were asking."
Students shared, among other things, their yearnings for a kinesthetic but challenging curriculum; variety and freedom in their assignments; caring, fair teachers; and the same respectful treatment that they thought girls received.
"Sometimes I wanted to go off-script and intervene," Nigro confesses. "One middle-school boy asked, 'Why do I have to study science? I want to be a lobsterman.' I asked him, 'Don't you think a lobsterman needs to know what's happening in the oceans, what's happening to the fish? That's science.' I could have gone on with an entire science lesson, but I stopped myself."
That exchange was among many poignant moments from gatherings that often stretched to two hours — with students begging for more time. "That boy was getting the message that you're a nobody if you don't go on with education," Nigro reflects. "Yet the somebodies in his life — his father, his uncles, his grandfather — hadn't gone on in education. It made me see that we have to listen to them and think about how we convey the message that higher education is important."
Nigro's compassion for the students and passion for the project proved invaluable, says Layne Gregory, director of Boys to Men, the Maine network's parent organization. "She is amazing because not only does she do what she says she'll do, she'll do it in five seconds." Gregory is delighted with the study's results, calling the data "so broad and deep that we'll be able to mine it for years to come."The research continues. Additional focus groups were convened this winter in Penobscot and Piscataquis counties and in tribal communities, and teachers whom boys identified as effective are now being interviewed so their techniques can be shared.

"There's not going to be a single quick fix," Nigro believes. "It's not going to be single-sex schools or classrooms. That may work for some boys, but it's not one size fits all. The teaching the boys want is simply good teaching. It doesn't have to be tailored to boys. Good teaching embraces a variety of approaches to reach different kids, whatever their needs are. Everyone, boys and girls, benefit."
View Comments