Award-winning singer-songwriter Anni Clark to continue Midsummer Lakeside Concert series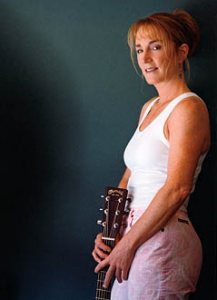 Maine singer-songwriter Anni Clark continues the annual Bates College Midsummer Lakeside Concert Series at 6 p.m. Thursday, July 15, in the Florence Keigwin Amphitheater at the college's Lake Andrews.
Midsummer Lakeside concerts take place on six consecutive Thursdays in July and August. The series will continue with the folk band Highland String Trio, eclectic folk-rock group the Zulu Leprechauns, hammered-dulcimer player Harry Vayo and the Celtic-bluegrass fusion band Irish Hill.
Sponsored by the Garcelon Society, the Bingham Betterment Fund and the Harward Center for Community Partnerships at Bates, these family concerts are open to the public at no cost. Listeners are encouraged to bring a picnic and lawn chairs or blankets.
An alternative site will be announced in case of rain. For more information, please call 207-786-6400.
Here's the complete schedule:
July 15, Anni Clark: Nominated for "Female Vocalist of the Year" at the 2006 Texas Music Awards, this veteran Maine singer-songwriter has released seven albums and appeared with the likes of Shawn Colvin, Richie Havens and Patty Larkin. Audiences love her humor and expressive power.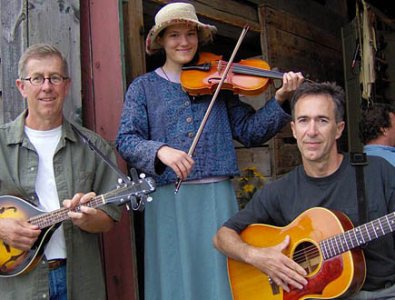 Clark's music has been described as "folk, pop and blues with a dash of Maine humor." Twice a finalist in the well-known songwriters' competition at the Kerrville Folk Festival, Clark was invited to be a judge for the event in 2001. In 2003, she won both "Female Artist of the Year" and "Folk Artist of the Year" in Jam Music Magazine's Readers' Pix Awards. Clark also works as an education tech in special education in Saco, Maine.
July 22, Highland String Trio: Lauren Scott, Chris Bannon and Walt Bannon are known for their energetic blend of Celtic, bluegrass and Americana. Scott is a fiddler who also performs with the band Fiddle-icious. Chris Bannon plays guitar and mandolin, and Walt Bannon provides vocals, flute and guitar.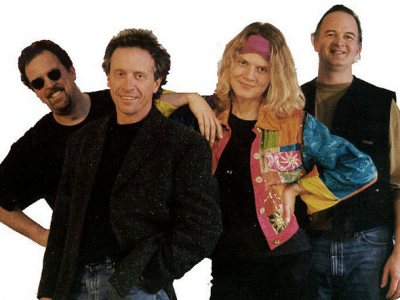 July 29, The Zulu Leprechauns: These eclectic, improvisational folk-rockers play a mix of original and familiar music, incorporating styles from West Africa, rock 'n' roll, bluegrass and folk. In addition to their own songs, they cover such artists as Neil Young, Bob Dylan, the Grateful Dead, Lou Reed and Robert Johnson, among others. They have made three recordings: the eponymous "Zulu Leprechauns," "Mixed Messages" and their latest, "L.A. To Zaire."
Founded in 1993, the ensemble comprises bassist John Shaw, banjoist and electric dulcimer player John Schwellenbach, percussionist and violinist Annegret Baier and percussionist Jeff Howe. Their instrumental arsenal includes djembe, six-string bass, guitar, dumbek, conga, shakers and cymbals. They have played the Maine Festival, Congress Square Festival and New Year's Portland, along with such venues as Portland's Oak Street Theater, the Waldo Theater and the Camden Opera House.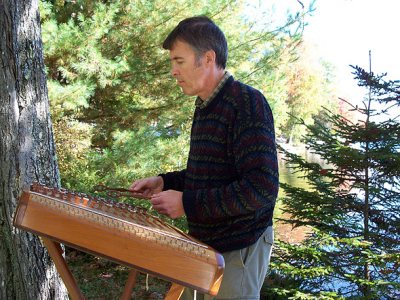 Aug. 5, Harry Vayo: A master of the hammered dulcimer and a self-described healing musician, Vayo performs his own compositions, Celtic and Asian tunes, Beatles songs, Cajun sounds and an occasional classical piece. He has made two recordings and has appeared at the Common Ground Fair and New Year's by the Bay in Belfast, among many other Maine venues.
Aug. 12, Irish Hill: This local quartet offers a heartfelt blend of Celtic, bluegrass and old-time fiddle music. The players are guitarist Scott Williams, mandolinist Roberta Hill, fiddler-banjoist Michael Conant and bassist Tim Clough. Rich harmonies by Hill and Conant round out Irish Hill's distinctive sound.
View Comments