Dance festival's 'Different Voices' hail from Africa, Mexico, U.S.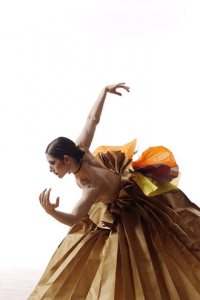 In the final week of the Bates Dance Festival, the annual Different Voices concert showcases the internationalism of contemporary dance, with choreographers from the United States, Africa and Mexico bringing compelling styles and perspectives to the stage at 8 p.m. Thursday and Friday, Aug. 5 and 6, in Bates College's Schaeffer Theatre, 305 College St.
Tickets are $24 for the general public and $12 for students and seniors, and may be purchased by calling 207-786-6161 or visiting the website.
On the program are new works by choreographers Claudia Lavista and Omar Carrum of Mexico's Delfos Danza Contemporanea; the sensational Middle Eastern performer Donna Mejia; Mozambican choreographer Paniabra Gabriel Canda; Ethiopian dancer Shiferaw Tarikou, in his first U.S. appearance; Connecticut-based company elephant JANE dance; emerging choreographer Deborah Goffe; and Quebecois choreographer Helen Simoneau, a recent winner of the first prize for choreography at the Internationales Solo-Tanz-Theater Festival in Stuttgart, Germany.
In other festival news this week: Young Choreographers/New Works Showcase, an informal presentation of more than 20 new dances created by students and international artists during the festival, takes place from 1-5 p.m. Saturday, Aug. 7, in Schaeffer Theatre. There is no charge for admission and audience members are welcome to come and go throughout the afternoon.
Later that evening, the Festival Finale features students performing a high-energy evening of modern, jazz and Middle Eastern dance created by faculty members Lavista, Carrum, Michael Foley '89, Doug Varone and Cathy Young. This event culminates the festival's three-week intensive training program and also showcases the talents of local youth, ages 6-17, enrolled in the Youth Arts Program.
One of today's most important companies in Latin America, Delfos Danza Contemporanea is known for a fully articulated, high-energy style, fast and free of constraint. "If we want to talk of the great figures of Latin American contemporary dance, the name of Claudia Lavista is unavoidable," said a writer for Spain's Por La Danza Magazine. A dancer, choreographer and teacher, Lavista founded Delfos in 1992 with Victor Ruiz.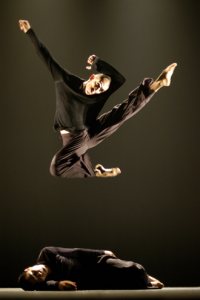 She has received many awards for her artistry, including the prestigious National Arts Creators Fellowship from the Mexican National Endowment for the Arts in 2008 and the title of Best Female Dancer in Mexico's National Dance Awards. She was named one of the 10 best Mexican dancers of the 20th century by a critics organization in 2001. Lavista has appeared in more than 70 works of dance, theater, video and opera, working with choreographers from around the globe and performing in some of the world's most prestigious theaters.
An artist known for multilayered, deeply personal work, Carrum is a founding member of Delfos. He has been featured in more than 60 works of dance, theater and opera. In 2000 he was named Best Male Dancer at the 21st Annual INBA-UAM National Choreographic Competition. He has received numerous awards from Mexico's national fund for culture and art, and in 2009 became the first Mexican choreographer to receive a Guggenheim fellowship.
A central figure in Mozambique's dance landscape, choreographer Canda has made his mark with a powerful and imaginative choreographic response to the ravages of war. He began his career as a traditional dancer but was soon lured to modern dance through a series of collaborative research projects with Dancas na Cidade in Lisbon, Portugal.
Canda is the founder of CulturArte, a Maputo-based producing and training program for performers with and without disabilities. He directs the program in cooperation with artists Ariry Andriamoratsiresy of Madagascar and Boyzie Cekwana of South Africa.
Rhode Island choreographer-performer Heidi Henderson presents a new work with her company, elephant JANE dance, which has performed at the South Bank Centre in London; the International Festival of Dance in Taegu, Korea; and Jacob's Pillow Inside/Out Festival, among other venues. Henderson has received three choreography fellowships from the Rhode Island State Council on the Arts.
Emerging artists in residence at the Bates Dance Festival showcase recent works to round out the Different Voices program. Choreographer, performer and video artist Goffe creates daring interdisciplinary work with her company, Scapegoat Garden, a collaborative dance theater troupe based in Hartford, Conn. She has received artist's fellowships for her choreography from the Connecticut Commission on Culture and Tourism, the Greater Hartford Arts Council and the Surdna Foundation.
Quebec native Simoneau has presented her work across Canada, the U.S. and in Germany and Greece.
View Comments