Musica Nuova offers a program of Baroque Italian music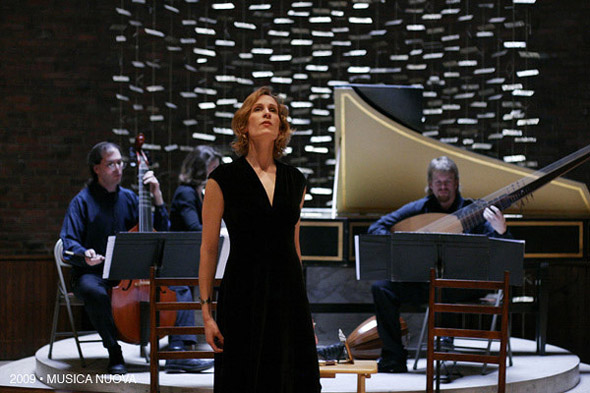 Baroque ensemble Musica Nuova brings to Bates a program called It's Complicated -– a name borrowed from Facebook — at 7 p.m. Friday, Sept. 24, in the Olin Arts Center Concert Hall, 75 Russell St. Focused on music by Italian composers from the early 1600s, this highly entertaining concert illustrates that love and its complexities haven't changed so much over the years.
Tickets are $5 and available from www.batestickets.com. Proceeds benefit the 2010 Dempsey Challenge. For more information, please conatct 207-786-6135 or this olinarts@bates.edu.
Founded in 2008, Musica Nuova reflects three years of collaboration between mezzo-soprano Amanda Keil and lutenist Scott Lemire, who actively perform as recitalists in Boston. They joined forces with Suzanne Cartreine, harpsichordist, and Joshua Schreiber Shalem, viola da gambist, to form a historically informed continuo ensemble
"What I love about this group is that they find ways to keep the music of the Baroque as fresh and vital as when it was new," says Olin concert hall manager Seth Warner. "They mix drama, music, a modern sensibility and fun."
View Comments