Chamber Music Society of Lincoln Center offers Bartok, Crumb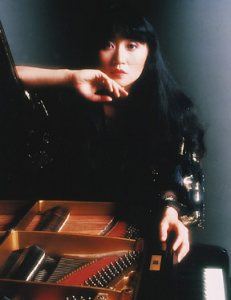 Four musicians of the Chamber Music Society of Lincoln Center perform a program featuring 20th-century music at 7:30 p.m. Sunday, Nov. 14 in the Olin Arts Center Concert Hall, 75 Russell St. Tickets are $10 and $4.
Gil Kalish and Wu Han, two of New York's finest pianists, are joined by percussionists Daniel Druckman and Ayano Kataoka in two landmark works: Béla Bartok's Sonata for Two Pianos and Percussion (1937), and George Crumb's 1974 Music for a Summer Evening (Makrokosmos III) (1974).
"What an opportunity to hear these works in one setting, especially because Crumb was directly inspired by Bartok," says concert hall manager Seth Warner. The folkloric elements and pictorial richness of Bartok contrast with the American flair of Crumb's musical language — bold, authoritative and charged with energy.
Co-artistic director of the Chamber Music Society, pianist Wu Han is one of today's most esteemed and influential classical musicians. Leading an unusually multifaceted artistic career, she has risen to international prominence through her wide-ranging activities as a performer, recording artist, educator, arts administrator and cultural entrepreneur.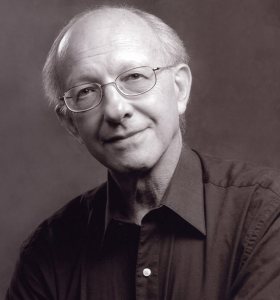 In high demand as a recitalist, concerto soloist, and chamber musician, Wu Han has appeared at many of the world's most prestigious concert series and venues. She is a frequent collaborator with many of today's finest musicians and ensembles, and appears extensively each season as duo pianist with cellist David Finckel, with whom she shares the artistic direction of the Chamber Music Society of Lincoln Center.
Kalish is a major figure in American music-making, and in 2006 was awarded the Peabody Medal by the Peabody Conservatory for his outstanding contributions to music in America. He was the pianist of the Boston Symphony Chamber Players for 30 years, and was a founding member of the Contemporary Chamber Ensemble, a group that flourished during the 1960s and 70s in support of new music.
He is particularly known for his partnership of many years with the late mezzo-soprano Jan DeGaetani, as well as for current collaborations with soprano Dawn Upshaw and cellists Timothy Eddy and Joel Krosnik. As an educator and performer he has appeared at the Banff Centre, the Steans Institute at Ravinia, the Marlboro Music Festival, and Music@Menlo; from 1985 to 1997 he served as chairman of the Tanglewood faculty.
His discography of some 100 recordings embraces both the classical and contemporary repertories. A distinguished professor at SUNY Stony Brook, Kalish has been an artist of the Chamber Music Society of Lincoln Center since 2006.
Druckman  is active as a soloist, chamber and orchestral musician and recording artist, concertizing throughout the United States, Europe and Japan. He has appeared as soloist with the Los Angeles Philharmonic, the American Composer's Orchestra, the New York Philharmonic's Horizons concerts, and the San Francisco Symphony's New and Unusual Music series, as well as in recital in New York, Los Angeles, San Francisco and Tokyo.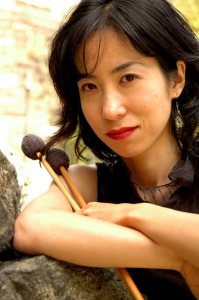 He has been a member of the New York Philharmonic since 1991, where he serves as associate principal percussion. He is an integral part of New York's new music community, has made several solo recordings and is on faculty at The Juilliard School, where he chairs the percussion department and directs the percussion ensemble.
Kataoka is known for her artistic versatility. She participated in a performance of Stravinsky's Soldier's Tale which included violinist Jaime Laredo and actors Alan Alda and Noah Wyle. In the same year, she performed Leon Kirchener's Flutings for Paula for flute and percussion with Paula Robison in celebration of the composer's 90th birthday, at the Miller Theatre and Gardner Museum.
Recently she presented a solo recital at Tokyo Opera City Recital Hall which was broadcast on NHK, the national public radio of Japan. Her performances can be heard on the Deutsche Grammophon, Naxos, New World, New Focus, and Albany recording labels.  She is a faculty member of the University of Massachusetts at Amherst.
View Comments