One-man show at Bates College illuminates experiences of people of color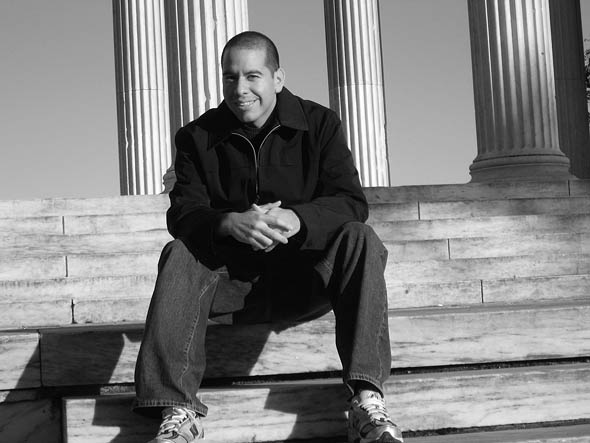 Actor, educator and writer Steven Tejada brings his one-man show Boogie Down Journeys to Bates College at 7:30 p.m. Wednesday, Nov. 17, in the Benjamin Mays Center, 95 Russell St.
The performance is sponsored by the Office of Intercultural Education and is open to the public at no charge. For more information, please call 207-786-8376.
Written, directed and performed by Tejada, the show focuses on the powerful experiences of people of color. His monologues are reflections on personal journeys from the streets of the South Bronx to the boulevards of exclusive worlds. He combines comedy, drama and intense emotion to explore struggle, survival, love and laughter.
Tejada graduated from Wesleyan University in 1997 as a psychology-sociology major. He worked on Wall Street briefly and then, deciding to pursue his passion for tearing down racial boundaries, became coordinator of minority recruitment and assistant director of admission at Connecticut College.
In 1999 Tejada took on the role of director of admissions and placement at the Oliver Scholars Program in New York City, a program that provides services to academically talented African-American and Latino students.
In 2003 Tejada decided to focus full time on writing and performing. In the fall of 2008, he accepted the position of dean of diversity initiatives at Noble and Greenough School, where he is now a part of the senior administration. He continues to tour and develop new performance material.
View Comments