Global Lens series continues with Kazakh film Song from the Southern Seas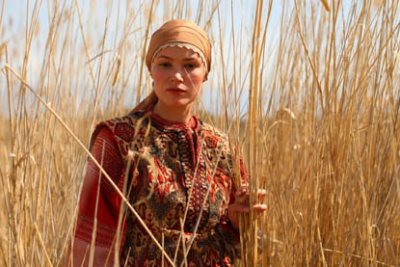 The Global Lens film series at Bates College continues with Song from the Southern Seas, by Kazakhstani director Marat Sarulu, in 8 p.m. showings on Friday, Nov. 6, and Sunday, Nov. 8, in Room 105, Olin Arts Center, 75 Russell St.
Hosted by the Bates College Museum of Art, the series continues throughout the fall. Admission is $5. Song from the Southern Seas (80 min.) is in Russian with English subtitles. For more information, please contact 207-786-6135 or this olinarts@bates.edu.
The annual series is produced by the Global Film Initiative to promote cross-cultural understanding by showing American audiences little-known, skillfully made independent films. The initiative believes that "a powerful, authentic narrative can foster trust and respect between disparate cultures and mitigate the social and psychological impact of cultural prejudice."
Released in 2008, Song from the Southern Seas takes on issues of race and ethnicity in one of the most remote areas on Earth. Set in the Great Steppe of Central Asia, the film depicts two couples, one Russian and one Kazakh, living side-by-side in relative harmony, until the fair-skinned Russians' baby appears to have much darker skin, leading to a story that is at times brilliantly witty or darkly somber.
Song from the Southern Seas is Sarulu's third feature film. Born in the former Soviet Union in present-day Kyrgyzstan, he studied philology at Kyrgyz National University in Bishkek, graduating in 1980, and also studied at the Moscow Cinema Academy.
Learn more about the Global Lens series.
View Comments