Global Lens series concludes with Chinese film 'The Shaft'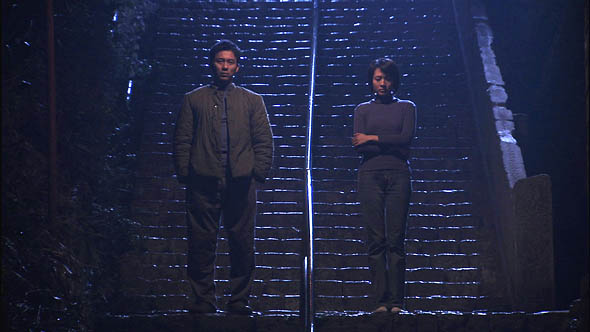 The 2010 Global Lens series of films from around the world concludes at Bates with The Shaft by Chinese director Zhang Chi in screenings at 8 p.m. Friday, Dec. 3, and Monday, Dec. 6, at The Ronj, Bates' student-run coffeehouse, 32 Frye St.
Admission is $5. Made in 2008, The Shaft is in Mandarin with English subtitles (98 min.). For more information, please contact 207-786-6135 or olinarts@bates.edu.
In a poor mining town in western China, the stories of a father and his two children intersect and intertwine, illuminating complicated relationships hidden beneath the community's hardened exterior. Chi's wise and poetic feature debut delicately expresses the turmoil of emotion and expectation wrought by a calloused and difficult existence.
Chi was born in Beijing in 1977. He studied film direction at the Central Academy of Drama and served as the director of the Chinese national television company, CCTV, from 2000 to 2004. In 2008, he won China's Golden Rooster Award for Best Screenplay for the film Tokyo Trial.
The Global Film Initiative produces the series in an effort to promote cross-cultural understanding through the medium of cinema by showing little-known, skillfully made independent films to American audiences. The initiative believes that "a powerful, authentic narrative can foster trust and respect between disparate cultures and mitigate the social and psychological impact of cultural prejudice."
View Comments