Hirai offers Sun Journal historical, personal insights into Tohoku earthquake
Atsuko Hirai, the Kazushige Hirasawa Professor of History, offers personal and historical insights into the Tohoku earthquake and tsunami in a Sun Journal story by Brian Klonoski.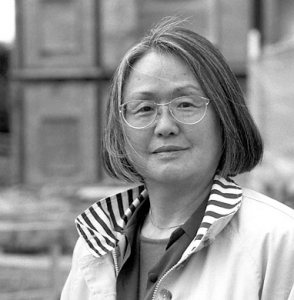 Hirai, a native of Japan who teaches courses on "Japan Since 1945 through Film and Literature" and "Japan: Myths, Stereotypes and Realities," among others, says that the Tohoku region is historically among the country's poorest.
"Patience, hard work and perseverance."
Yet because of what the Tohoku region has endured, its people may have the stoicism to face what comes ahead, says Hirai. "Despite their poverty, or because of it, the Tohoku people have internalized the values of patience, hard work and perseverance," she writes in an e-mail exchange with Klonoski. "These qualities will help them again."
Despite its harsh climate, the Tohoku region, which now faces widespread nuclear contamination, depends upon agriculture.
"I feel inconsolably sad."
"You can tell how outstanding is the quality of work of these people just by looking at the lovingly tended vegetable fields that the chocolate-colored tidal waves devoured mercilessly," Hirai said.
"In an instant, these people lost everything that they have built and the loved ones with whom and for whom they have built all I feel inconsolably sad to think about their losses."
Hirai's family lives in and around Tokyo, and all are physically safe. "My sister, who is a pillar of strength, was audibly shaken on the phone," Hirai tells Klonoski. "That spoke (to) the state of her psyche more eloquently than any words she uttered."
Hirai holds an endowed professorship that honors the late 1936 Bates alumnus who was a noted journalist in Japan as editor of The Japan Times and news broadcaster.
Hirai too has been jarred by the quake. "On Monday…as I glanced at the heavy doors inside Pettengill Hall and thought that they were moving up and down, I realized I was affected by the TV footage until my mind could make a fool of me."
View Comments