Pamela Baker '69 appointed vice president for academic affairs and dean of the faculty
Bates College President Elaine Tuttle Hansen announced to the Bates community today that Associate Dean of the Faculty Pamela J. Baker, the College's Helen A. Papaioanou Professor of Biological Sciences, has accepted a two-year appointment as the institution's vice president for academic affairs and dean of the faculty, effective July 1.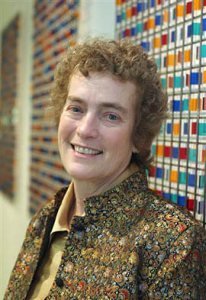 Baker succeeds Jill N. Reich, who has served as vice president and dean since 2000. Last fall, Reich announced her plan to step down from the post on June 30 and, following a sabbatical, return as professor of psychology.
In announcing Baker's appointment, President Hansen noted that "Pam Baker is both an outstanding teacher and researcher in her field who regularly involves her students in the creation of new knowledge. I have appointed Pam to this key leadership position with great pleasure and am excited about what I know will be her continuing contributions to Bates in this role."
"A deep understanding of what makes Bates a national and international leader…."
Baker earned a bachelor of science degree in biology, cum laude, from Bates in 1969. She received a master's degree and doctorate from the State University of New York at Buffalo, joining the Bates biology faculty in 1989 and being promoted to associate professor in 1996. A distinguished researcher and teacher, she was named the inaugural Papaioanou Professor of Biological Sciences in 2005.
Hansen added that Baker "has a deep understanding of what makes Bates a national and international leader in liberal arts and sciences education. She was nominated for this position by her peers and comes highly recommended by them as well as by Dean Reich — herself a model for outstanding performance in the position."
Baker's nomination was forwarded to President Hansen by a 10-member search committee of faculty and staff chaired by Sowell Professor of Economics James W. Hughes and Associate Professor of Environmental Studies Holly A. Ewing.
The vice president and dean of the faculty serves as an advocate for a strong faculty as the foundation of an outstanding College. The office of the VPAA recruits, develops and evaluates faculty members; fosters the development of academic programs; and cultivates excellence in the academic and intellectual life of the Bates community.
A member of the College's senior staff, the VPAA is involved in long-term policy making and strategic planning and works closely with the Office of College Advancement to secure funding for the faculty and academic programs, including student-faculty research. The VPAA oversees a range of programs integral to the academic mission at Bates, including the Harward Center for Community Partnerships, the Department of Athletics and the Bates College Museum of Art.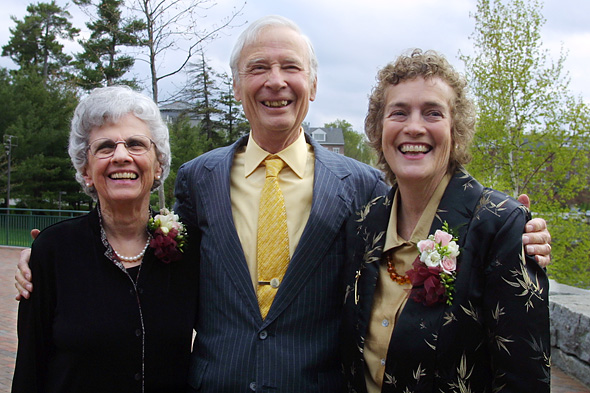 At Bates, Baker's teaching and research has focused on cell and molecular biology and immunology. She has developed a laboratory model for periodontal disease that she has used to demonstrate the roles of genetics and the immune system in bone loss in the jaw. Widely recognized in the field of immunology, her research has earned major grant support from the National Institutes of Health.
"We are constantly learning and revising what we know."
Baker has involved many student research collaborators in her work, noting that "having a research project that I can involve students in is some of the best kind of learning we can give." Of her teaching and research mission, she says that "we are constantly learning and revising what we know. It is our responsibility to get the students to think about the implications of what we know and what we're still learning."
In the area of academic administration, she was instrumental in establishing Bates' interdisciplinary Program in Biological Chemistry and served as chair of the faculty's Division of the Natural Sciences before becoming associate dean of the faculty, overseeing faculty research and scholarship, in 2002.
Baker lives in South Paris, Maine, with her husband, David Baker, a 1970 Bates graduate who is acting director of academic operations for finance at Bates and a clinical dentist. In 2005, the Bakers together traveled to India on Fulbright sabbaticals to study public health dentistry at Maulana Azad Dental College in New Delhi.
View Comments