The Burlington Free Press profiles artists and cheesemakers Sessions '99 and Bernhardt '99
Burlington Free Press correspondent Melissa Pasanen profiles Hannah Sessions '99 and Greg Bernhardt '99, writing that "the to-do list of a farmer is never-ending. Add to that the tasks of a cheesemaker and it gets even longer.
And if, like  Sessions and Bernhardt, "you are also artists (not to mention parents), the list becomes so long it marches off into the horizon like the fence posts in one of Sessions' farm landscapes."
"We started dreaming up this idea in Italy."
The husband and wife are co-owners of Blue Ledge Farm and Blue Ledge Gallery, near Middlebury, Vt., a cheese-making operation and studio/gallery that realizes a dream that began during the couple's Bates junior year abroad studies in Florence. The couple had earlier met at Bates, and their relationships deepened in Florence.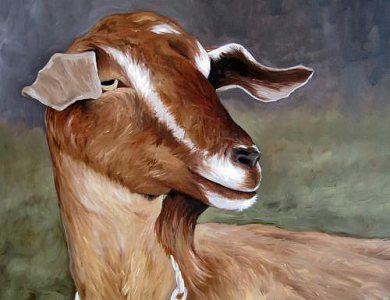 "We started dreaming up this idea in Italy," Sessions tells Pasanen. "Their whole culture is so centered around food. It's eye-opening. It's a different world there."
Bernhardt adds, "We kind of came up with how we wanted to live our lives: We wanted to be together, work with our hands, raise our kids and do our art." The couple has two children, 6 and 8.
Both work in oils but have very distinct styles. Sessions describes her husband's quiet, graceful still lifes, many featuring their cheeses and cheese-making equipment, as reminiscent of Giorgio Morandi, an early 20th-century Italian artist.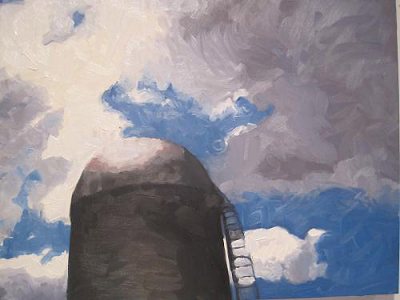 Sessions' own style is "a little bit looser," she tells Pasanen, who writes that Sessions "does rural landscapes and also many paintings of the goats as well as the family's flock of chickens — 'the most painted chickens in the world,' Session joked."
View Comments