Brownstoner discusses Brooklyn development with Charney '01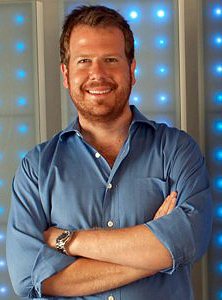 The Brooklyn-focused Brownstoner blog interviews Sam Charney '01, project executive for the real estate development firm Two Trees.
Charney recently finished work on a residential housing conversion at 25 Washington Street in the Dumbo neighborhood (that's "Down Under the Manhattan Bridge Overpass").
The blog focuses on Brooklyn real estate and renovation news, so Charney talks about balancing the various needs of city agencies and neighborhood groups. He offers that "more integration is needed between the various city agencies one must deal with when undertaking a construction project in the city."
He adds that "designated liaisons and coordination offices [are needed] so you are not getting contradictory information from different agencies." Streamlining communication would make "the approval process easier so New York can continue to be on the cutting edge of building more housing, and in turn making that housing affordable, cleaner and greener."
Charney, who lives in the East Village of Manhattan, says his favorite Brooklyn neighborhood is where Park Slope and Prospect Heights meet, at Grand Army Plaza. His favorite new development is the ongoing work at Brooklyn Bridge Park.
"When the city has finally completed Brooklyn Bridge Park, I believe it will be the Central Park of our generation," he says.
Charney, an art history major who has a master's degree from NYU, says his professional "eureka!" moment came when he "discovered the developer's role" in the process of architectural design.
"I loved that the developer could play a role in all aspects of the design process, as well as the municipal approval process and construction. The idea of having direct control over my personal success or failure was extremely appealing to me." View story from the Brownstoner, July 2011.
View Comments