Bates hosts organizing and advocacy workshop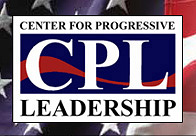 A school popular with students committed to social justice, Bates presents a daylong training program in organizing and advocacy skills starting at 10 a.m. Saturday, Dec. 3, in Chase Hall Lounge, 56 Campus Ave.
Open to the public, the six-hour D4D on the Road Workshop will be led by the Center for Progressive Leadership. CPL is a national, nonpartisan political training institute that develops diverse leaders who can effectively advance political and policy change.
The event is co-sponsored by the Harward Center for Community Partnerships at Bates and Project Pericles, and is funded by The Henry Luce Foundation. Due to space limitations, attendance is by registration at this website only.
This interactive workshop for students, faculty, administrators, alumni and community leaders will impart concrete tools for successful action, including values-based messaging, analyzing root causes, identifying targets and tactics, and strategic planning.
Participants will identify new strategies for making change on a particular issue or cause, practice developing and delivering an effective advocacy message, and build relationships to support and sustain their work.
Bates is one of 12 colleges offering the training this year. Since 2004, CPL and the CPL Action Network have trained more than 5,000 diverse leaders through these intensive programs.
Project Pericles is a nonprofit organization that encourages and facilitates commitments by colleges and universities to include social responsibility and participatory citizenship as essential elements of their educational programs.
Founded in 2001 by philanthropist Eugene M. Lang, Project Pericles works directly with its member institutions as they individually and collaboratively develop model civic engagement programs in their classrooms, on their campuses, and in their communities.
View Comments