Kelsey Schober, Erica Veazey are Bates' 2016 Watson Fellows
Two Alaskans are Bates' 2016 recipients of the Watson Fellowship, a prestigious grant that supports a year of international exploration for graduating college seniors.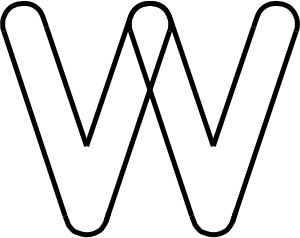 Kelsey Schober of Sutton expects to spend her Watson year in the Netherlands, South Africa, Arctic Canada, and Chile.
There, she hopes to investigate "social circus": the use of circus arts to help vulnerable or at-risk communities change self-perceptions, build relationships, and learn to access opportunities.
Erica "Jaqui" Veazey of Fairbanks, meanwhile, will be in Sweden, Ethiopia, Armenia, and Australia.
She'll study perceptions and treatments of depression in nations with very different cultural, medical and institutional approaches to the illness.
The pair are among 40 Watson awardees across the nation for 2016. Each Watson Fellow will receive $30,000 for 12 months of travel, college loan assistance as applicable, and a health insurance allowance.
---
As a first-year student, Kelsey Schober took part in a master class at Bates, taught by Andrew Adams '99 and his partner, Helena Reynolds, that was dedicated to aerial performance — gravity-defying demonstrations of grace and agility while suspended in mid-air from straps, silks, trapezes, etc.
This introduction to the circus arts set Schober on a path that, with the support of her Watson Fellowship, will take her to the Netherlands, South Africa, Arctic Canada, and Chile during the next year.
A triple major in dance, politics, and psychology, Schober co-founded and runs the Circus Arts Club at Bates with classmates Hannah Otten and Ali Haymes. The physicality of circus arts like tumbling and acrobatics "is something I'm really fascinated with and love deeply," says Schober, who was a gymnast for 12 years prior to Bates.
During her Watson year, Schober will study the benefits for communities and individuals of a practice called social circus: the use of circus skills to help vulnerable or at-risk communities change self-perceptions, build relationships, and learn to access opportunities.
Schober discovered social circus, an empowerment model well-established around the globe, while studying in Peru. "The more I looked into social circus, the more I realized it was really an incredible fusion of my three majors," she says.
"I've always known that they could interact on a pragmatic level, but seeing that in social circus was really groundbreaking for me."
Circus skills include juggling, tumbling, and acrobatics — particularly partner acrobatics, "which is where my interest lies," Schober explains. "When you're really vulnerable, up in the air, and you have to trust someone to hold you up, that's something really powerful. It resonates a lot with me."
Schober will use the Watson to study and teach with at least four social-circus programs. She'll start in Amsterdam, home of Circus Elleboog, which works with homeless young people, female victims of abuse, and people with physical disabilities. One of the earliest social-circus programs, Elleboog's accumulated experience will provide valuable context for her research.
Her next stop will be Cape Town, South Africa, and Zip Zap Circus, which emphasizes community-building with at-risk populations. Schober seeks to better understand circus as a means to foster peaceful coexistence and responsible leadership in communities. She is both "nervous and excited," she says, to do this work in a setting where she will be an ethnic and cultural minority.
In Santiago, Chile, Schober will work with El Circo del Mundo Chile, one of more than 15 social circus programs in the city. She'll focus on the intersection between the personal and community benefits of social circus, as well as the role of kinesthetic work to facilitate communication across language barriers.
She will conclude her Watson year investigating how individuals can benefit from social circus in Nunavut, a Canadian territory above the Arctic Circle. There — in the context of a suicide rate that has been described as a public health emergency — she'll work with members of the Inuit community in a program dedicated to enhancing communication and building self-esteem.
---
"I've lived in a community that widely accepts depression to be a choice, and I've also lived in a community that stresses depression as a treatable illness," says Erica Veazey. "I have understood depression as a feeling, a choice, and a mental illness at different times."
When Veazey was growing up in Fairbanks, Alaska, the state's high suicide rate — fourth in the nation, according to a 2014 study — was more to her than a statistic.
"Having friends that were depressed, having people in the community commit suicide — it was really sad," she says, "but it was the environment. There wasn't a lot of mental health awareness or any discussion about it then. It was just something that happened — people were sad."
As a Bates neuroscience major, Veazey learned about the physiological factors behind the illness and saw the college's straightforward response to arranging treatment for students with depression.
"I was viewing depression through a different lens," she says.
This new understanding is just one of the ways Bates "has opened my mind," Veazey says. "All the professors feel that their students can do something amazing. It's really unique to be in a community that thinks everyone has such potential."
And the lens will widen for Veazey during her Watson year as she travels to Sweden, Ethiopia, Armenia, and Australia to study perceptions and treatments of depression. "Due to its impalpable nature, response to depression varies greatly between cultures," she says.
Sweden's public health system has embraced a specific approach to treating disorders such as depression: cognitive behavioral therapy. Veazey will volunteer with Mind, a mental health nonprofit that both supports persons in distress and promotes mental health.
Her particular interest lies in how the Swedish dedication to CBT has shaped beliefs about patient volition and community responsibility — and how recent research questioning CBT's efficacy is affecting those beliefs.
In Addis Ababa, Ethiopia, Veazey will assist the outreach efforts of the Mental Health Society of Ethiopia, an NGO working to change the culture around mental health understanding, treatment, and acceptance. It's crucial in a country where mental illness is often stigmatized as an affliction caused by supernatural forces, and assumed to be incurable.
There, her interests will include the perception of depression, particularly as impacted by the presumption of patient volition; and the contrast between governmental and grassroots approaches to mental illness.
In Armenia, Veazey will volunteer with the Mental Health Foundation of Armenia, whose programs include free psychological support for young people with mental illnesses. Because such illnesses in Armenia are commonly associated with violence, she explains, families tend to sequester affected children, placing even greater stress on familial relationships.
Australia, she says, enjoys one of the lowest reported rates of clinical depression in the world. It also represents a First World model of healthcare different from Sweden's, with a more robust private healthcare establishment in place alongside a national system.
Throughout her Watson year, Veazey seeks to explore differences between rural and urban areas in the handling of depression, and she'll divide her Australian visit between organizations representing each environment.

View Comments