Bates' 2016 Projects for Peace tackle food security, arts education
Bantu Mabaso '18 will help teach farmers to deal with severe drought in her native Swaziland.
Seniors Miles Schelling and Megan Lubetkin will co-develop an afterschool program in music, art, and environmental studies for children in a remote Himalayan village.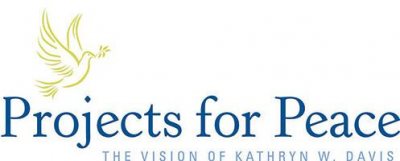 All three will collaborate with local leaders to help build facilities, create teaching materials, and provide equipment and supplies to get their projects off the ground.
These are the initiatives that Bates students will undertake during summer 2016 thanks to Davis Projects for Peace, a grant program whose winners receive $10,000 to carry out projects that help ameliorate root causes of conflict.
Bates students have received Projects for Peace grants every year since the late philanthropist Kathryn W. Davis launched the program in 2007 on the occasion of her 100th birthday.
"Peace isn't simply the absence or cessation of violence," says Darby Ray, director of Bates' Harward Center for Community Partnerships, which works closely with students applying for the program. "Peace is the achievement or enjoyment of communal flourishing, and that means the development of systems and habits of being that promote and enable such flourishing.
"These students' projects are designed to develop exactly these things in collaboration with those whose lives and livelihoods are most at stake."
In the first year of Projects for Peace, 10 Bates students received a grant to assist a children's home in a region of Rwanda hit especially hard by the 1994 genocide of Tutsis and moderate Hutus. Last year's recipient, Patrick Tolosky '15, used the grant to construct a health center with the people of the Q'eros nation, located in a remote region of the Peruvian Andes.
All told, 29 Bates students (including this year's recipients) have undertaken 13 Projects for Peace. Beneficiaries have included members of ethnic minorities in Myanmar, impoverished rural women in India, and people disabled by land mines in Afghanistan.
Bates' engagement with Projects for Peace illustrates the college's commitment, as expressed in its mission statement, to "responsible stewardship of the wider world." If much of the college's community-engaged learning, which is facilitated by the Harward Center, takes place locally, "the opportunities and need for such work are global," says Ray.
"The skills our students develop through community-engaged work here in Lewiston — things like self-awareness, cross-cultural communication, and collaborative problem-solving — are relevant to any context."
The Bates projects are two of 120 across the nation that have been funded for 2016. Projects for Peace is a program of the Davis United World College Scholars Program. Here's more about the projects Mabaso, Schelling, and Lubetkin will launch this summer.
Visiting her grandfather in rural Swaziland last summer, Bantu Mabaso '18 was struck by a change at mealtimes: The family was eating less corn, a staple in that African country.
The cause was persistent drought, related to global climate change, that has drastically reduced food production in southern Africa.
This spring's corn crop in Swaziland is projected to be nearly two-thirds smaller than the previous season's — which was itself below average because of the extreme El Niño phenomenon of 2015–16.
Wanting to have a hand in addressing the food crisis, Mabaso recently received a Projects for Peace grant with which she'll help a farming community in Swaziland's agricultural Middleveld region cope with drought.
The $10,000 grant will enable Mabaso, a politics major from Mpaka, Swaziland, to advance drought-resistant agricultural practices and help relieve food shortages in Phalala, a community of 40 farmsteads. The long-term goal, Mabaso says, is both to ensure food security and self-sufficiency in Phalala and create a teaching model useful in other drought-stricken regions.
This summer, working with local leaders and rural development staff from Swaziland's national government, Mabaso will oversee the building of an agricultural learning center, the development of a curriculum, and the creation of markets for such crops as jugo beans, cowpeas, squash, and sweet potatoes.
Largely given over to subsistence farming, Phalala until recent years received adequate rainfall for growing corn (known there, as in other countries, as maize). But now, after years of drought, rural communities like Phalala are at the brink of famine, Mabaso says. Two-thirds of Swaziland's rural population depends on food assistance.
"This is where you come face to face with the agricultural aspect of Swaziland," Mabaso says, "and with the drought going on, you can like really see the effects that it's having."
Mabaso grew up in the Lowveld, a historically arid region where drought-resistant agriculture is well-established. "That's how we were able to feed ourselves," she says. And she realized the potential benefits of sharing that know-how with longtime maize farmers in the Middleveld.
How will Mabaso's project serve to "prepare for peace" — that is, address the intention of program founder Kathryn Davis?
Advancing social justice and human dignity is essential to ensuring peace and stability, says Mabaso, who is deeply dedicated to community empowerment. The drought disproportionately affects Swaziland's rural population, as opposed to urban dwellers — threatening the agrarian way of life and impacting residents' dignity, in addition to posing the immediate threat of famine.
Her project aims to help correct this social injustice by restoring the livelihoods of farming households in Phalala. "Building resilient communities and bringing people together is something that I'm really passionate about," she says.
"It's important to me that communities be able to determine their own development trajectories without the top-down development model. This is a good example of a bottom-up model, of things coming from the people."
The grant will pay for building materials for the learning center, as well as seeds and farm and irrigation equipment. Young people from Phalala will attend three weeks of training in drought-resistant farming.
Mabaso says, "My role is making sure that the partnerships that we have are being maintained, and just being there to make sure that the project is going." With generating income for participants as an objective, she'll also help them develop business practices and market their produce.
Seniors Megan Lubetkin and Miles Schelling spent time in India during summer 2015 to study, teach, and absorb the distinctive culture of that nation's classical music.
Thanks to that experience, Lubetkin and Schelling were able to propose a winning Project for Peace that will bring them back to India this summer — this time to create lesson plans for music, as well as visual art and environmental concepts, for children in a remote Himalayan village.
Hailing from Putney, Vt., Schelling plays sitar, as well as jazz bass. Lubetkin, a resident of Cape Elizabeth, Maine, is a cellist trained in the Western tradition who is now exploring improvisation in genres including classical Indian music.
Last summer, supported by a Phillips Fellowship from Bates, they studied music in Delhi with two prominent musicians, sitarist Shubhendra Rao, who studied with Ravi Shankar; and Saskia Rao-de Haas, who has adapted the cello to Indian music.
"We asked them if there was any way we could be involved in the community," says Lubetkin.
The Raos enrolled Schelling and Lubetkin in a teacher-training program under the auspices of their Shubhendra and Saskia Rao Foundation, whose stated mission is "to make music every child's birthright."
In that 2015 program, the Bates pair studied the creation of curricula for teaching young children fundamentals of music and visual art within an Indian context. The Rao Foundation arranged for them to cap their Indian visit with a week in the high Himalayan village of Dunagiri, working with the children of that rural community.
Lubetkin says, "We took two trains, a bus, and a private driver. It was a long way, but we got there with all our stuff" — including a sitar, cello, guitar, and art supplies — "and did this project. And we loved it."
"These kids really have very little exposure to music," Schelling adds.
The owner of a yoga and meditation center in the village, Piyush Kumar, who opens the grounds of his establishment to local children as a playground, offered to provide land for an arts education facility there.
Hence Schelling and Lubetkin's Project for Peace this summer. During eight weeks in Dunagiri, they will launch an after-school, hands-on educational program. They plan to collaborate with local teachers to create lesson materials for children aged 6–16, and will spearhead the construction of a simple learning center for storing materials and holding classes in inclement weather.
Both Lubetkin and Schelling have worked as tutors and teachers, and they are consulting with Anita Charles, lecturer in Bates' education department, who is just ending a four-month working visit to India made possible by a 2015 Fulbright–Nehru Academic and Professional Excellence Award.
Schelling points out that his and Lubetkin's lessons will supplement, not overlap, the village's public education curriculum. Their lessons will emphasize creative self-expression and collaborative problem-solving skills that, ideally, will promote peace.
In the interests of making the program sustainable, the pair will record their lessons on index cards that will be laminated for repeated use. Structured in two-week segments, the lessons will be adaptable for pupils of diverse ages and abilities.
In addition to covering Lubetkin and Schelling's travel, the $10,000 Projects for Peace grant will pay for construction of the arts center and the purchase of musical instruments and art supplies.
Between support from the Rao Foundation and from Kumar, and the enthusiasm of the local teachers and pupils, the Bates pair feels that the stage is set for success in Dunagiri.
"We just need to give a little push and make things happen," says Schelling.
View Comments