A college and university consortium that advances diversity in higher education has received a $5.5 million grant from the Andrew W. Mellon Foundation.
The Creating Connections Consortium, which Bates College joined as a lead institution in 2015, will use the five-year grant to accelerate efforts to diversify the faculties at its participating colleges and universities.
The grant from the New York City-based foundation will also broaden C3's reach beyond its lead liberal arts colleges — Middlebury, Bates, Connecticut, and Williams — and its partner research universities, the University of California at Berkeley, Columbia, Michigan, and the University of Chicago.
"Just a few years into our association with C3, we're seeing tangible benefits from this innovative program," said Bates President Clayton Spencer.
"Bates students from underrepresented groups have gotten a taste of graduate-level academics thanks to C3 fellowships. The consortium has introduced us to bright young teacher-scholars from diverse backgrounds whose experiences and perspectives make our faculty even more creative.
"And, of course, the exchange of ideas and forging of relationships with our C3 partners has been invaluable. We are convinced at Bates of the formative value of diversity at every level, and our participation in C3 is a powerful tool for advancing diversity."
"We are convinced at Bates of the formative value of diversity at every level, and our participation in C3 is a powerful tool for advancing diversity."
Reaching both students and faculty from backgrounds underrepresented on U.S. campuses, C3 bases its work, in part, on strengthening ties between small liberal arts colleges like Bates and the partner universities, which are so-called Research I (R1) schools. This benefits both students from the small schools who are considering university postgraduate programs, and university postdocs drawn to teaching in the liberal arts environment.
"The mutual exposure between the universities and the liberal arts schools has presented a terrific opportunity for all concerned," says Kathryn Low, interim vice president for academic affairs and dean of the faculty at Bates. With a particular need to enhance faculty diversity at those small schools, Low says, C3 helps introduce the residential liberal arts model — with its opportunities for strong student-faculty relationships and for involvement across the breadth of academic life — to scholars steeped in the R1 environment.
For students, the C3 Undergraduate Fellowship Program benefits rising juniors and seniors who attend any of the 28 colleges and universities in the Liberal Arts Diversity Officers Consortium. (LADO co-founded C3 with the Center for Institutional and Social Change at Columbia Law School.) Since 2014, nine Bates students have received C3 fellowships, supporting academic experiences at the partner universities.
Meanwhile, C3 funding and programming have steered young postdocs to faculty positions at the LADO schools (although that programming is about to change, as explained below). At Bates there are four C3 Postdoctoral Fellows. Coming to the college after attaining their terminal degrees at partner universities, they are Nina Hagel, of the politics department, and Hoang Tran, education, both from Berkeley; and from Columbia, Ian Shin, history, and Rohan Sud, philosophy.
"The C3 postdocs have brought exciting new areas of inquiry to the curriculum, such as Asian American history and the politics of authenticity," says Kerry O'Brien, assistant dean of the faculty. "And the nature of the post-doc position has given them time to teach, advise thesis writers and other students, but also to pursue their own research."
Bates began participating in LADO in 2013. C3 is one of a variety of avenues Bates uses to enrich diversity: For instance, Mellon funding also supports the college's Diversity and Faculty Renewal Program, which supports young postdocs through a year of curriculum development, research, advising and teaching, after which they're promoted to a tenure-track position.
Both the Mellon Diversity and the C3 fellows are "mentored, and learn the liberal arts and the way we work at Bates," Low explains. "It's been good to have these superb scholars on board. It has further diversified our faculty, and students have found these postdocs wonderful to work with."
"One thing that has truly impressed me is how thoughtful they are about their research and teaching," Krista Aronson agrees. An associate professor of psychology, Aronson mentors the C3 fellows.
"They put a lot of care into developing their classes and related student work, such as thesis advising. They also bring a rich array of topics, classes and perspectives to campus that we otherwise wouldn't have."
Through the new Mellon grant, the Postdoctoral Fellowships will be replaced with C3 Professorships that support up to two years of tenure-track positions in the humanities. With a minimum of 16 such positions to be allocated across all of the LADO colleges, two C3 professors will come to Bates and to each of the three other lead liberal arts schools.
By putting recipients directly onto the tenure track, Low explains, the new approach gives a sense of security to both the C3 beneficiaries and the institutions that take them on. "If you can offer these talented graduate students or recent grads a permanent position right up front, that's better for them. And it's better for us institutionally, because we're more likely to have this person permanently.
"In terms of diversifying the liberal arts colleges, I think C3 felt that hiring someone right into a tenure-track line would be more successful."
In other changes related to the grant, graduates of any institution — not just the four partner universities — will now be eligible for C3-supported positions at LADO colleges.
Based on a model pioneered by Bates, C3 is also introducing a New Scholar Series to fund opportunities to bring emerging underrepresented scholars to campus for talks or symposia that speak to dynamic areas of their disciplines. The Bates series, which began in 2016 with the symposium "New Approaches to Early Modern Literature and Culture," puts visiting scholars together with Bates faculty and students in a variety of academic activities.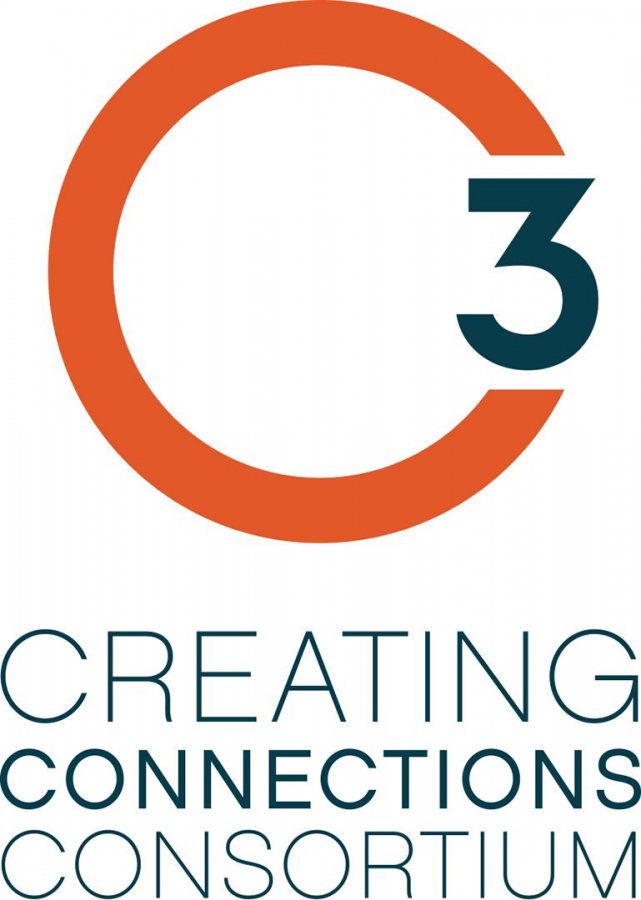 That series joins a slate of opportunities — as the name of the consortium states — to create connections among undergrads, faculty and graduate students at the LADO schools and the four research universities. Highlighting its programming are C3 Summits that bring together undergraduate and graduate students, postdoctoral fellows, faculty members, diversity officers, deans, and presidents to focus on the program's mission and goals.
In 2015, Bates hosted the second C3 Summit, designed to bring together underrepresented students from LADO institutions and graduate students from the partner universities. Williams hosted the 2017 event and Middlebury will host the next in the series in November 2018.
C3, Low says, "has been very productive for Bates in many ways. It has been a success here."
The consortium was launched in 2012 with funding from the Mellon Foundation. The new grant, which began Oct. 1 and supports the program through 2022, will bring the foundation's commitment to the program to $10.9 million over a decade.