Between now and early June, says Facility Services Project Manager Chris Streifel, the steel skeleton for the Bonney Science Center roof will start to appear.
Cranes will also be hoisting, along with the last major structural steel on the Bonney project, an assortment of mechanical apparatus to the building's uppermost level, aka the penthouse. That space will house fans to pull spent air out of the building, exchangers to recover heat from that air, an emergency electrical generator, boilers to heat interior space and domestic water, chillers to do the opposite, the elevator machine room, etc.
While all that's going on, weatherproofing technicians will be also applying Blueskin vapor barrier to the exterior walls. And bricklayers from Maine Masonry will be hard on their heels. This means that through the summer, we'll start to get a vivid sense of what the building will look like at completion, well over a year from now.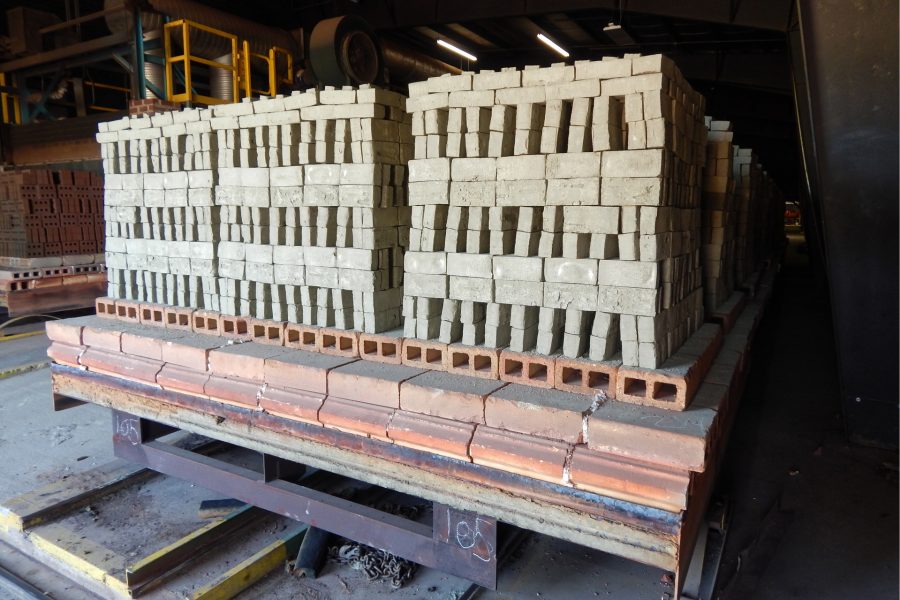 The bricks, by the way, will come from Morin Brick Company, over in Auburn — and, completing a weird circle of destiny, will be made from the same Presumpscot Formation marine clay that, almost a year ago, made such a fun adventure of building the science center's foundation.
But this is oversimplifying, as Campus Construction Update is wont to do as a way to conceal the depths of our ignorance. In fact, as Streifel explains, you don't just go flinging bricks around as soon as the Blueskin is in place. "They have a lot of work to do before the first run of bricks gets laid down."
First, he says, "they've got masonry anchors and layouts to place, and they've got staging to set up. And they've got to set up their plant" — the brick saws, mortar-mixing equipment, and supply area needed to sustain the laying of some 180,000 bricks.
So all in all, compared to the winter's relatively sedate pace of wall-and-floor creation, summer at the Bonney center will seem like a jitterbug contest.
When we visited on May 4, the steel crew was installing joists and decking for the Bardwell Street half of the penthouse floor. The equivalent components were already in place at the Nichols Street side, and the concrete dispensers were scheduled to pour the floor slab there on May 5. The entire slab should be laid by next week.
Inside the building, the work of building the inside of the building continues. (See what music you can make with just six unique words?)
In the basement, the installation of large holding tanks for various sorts of waste liquids began last week. It was a spectacle last summer when the concrete vaults intended to contain the tanks were flown into the foundation.
And now here were the tanks themselves: a storm runoff tank concealed by a plywood cover, a newly ensconced tank for lab waste, and, still parked on the floor next to its vault, a tank for sewage. Like the other two, it will be lowered into the vault with chains and pulleys, leveled, and finally encased in concrete.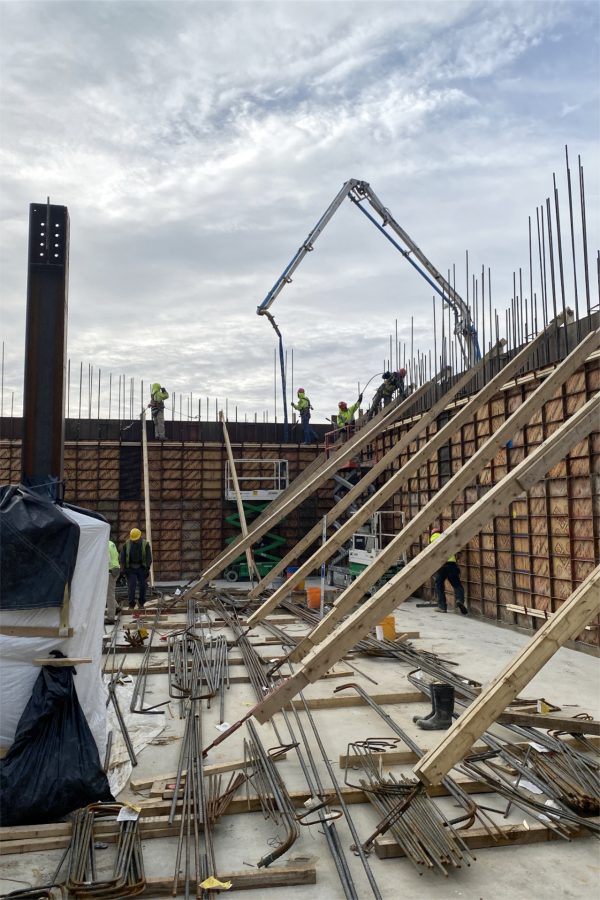 Also in the basement, the formation of rooms with purple wallboard is still underway, primarily in the vivarium. Because there will be a certain amount of traffic from wheeled cages and carts, the walls are being specially hardened against sharp impacts.
At floor level, steel plates and in-wall concrete curbs will reinforce the sheet rock (and, as a side benefit, will help contain substantial spills). Similarly, there will be bumper rails along the corridor walls, such as you might see in a hospital to prevent damage from wayward gurneys, and the walls behind those rails will also be reinforced with steel plating.
Wall placement is well along on the first floor, too, and just getting underway on the second. And, of course, the installation of mechanical, electrical, and plumbing ("MEP") fixtures and connections is going full tilt, bringing to the scene a gallery of dazzling shapes, colors, and textures.
Finally, with the Bonney construction being just one part of a three-building program for updating science education at Bates, Chris Streifel brought us up to date on activities in Dana Chemistry and Carnegie Science halls.
Streifel explained that his team is making final refinements to the list of major equipment that will be moved from the older science buildings to Bonney — everything from a nuclear magnetic resonance spectrometer to a variety of microscopes to plain old kitchen refrigerators. "Having that list confirmed will enable us to think in more detail about how each of these things is going to move, who needs to move it, and what work is required on each end to get that equipment back up and functioning when it's needed," he says.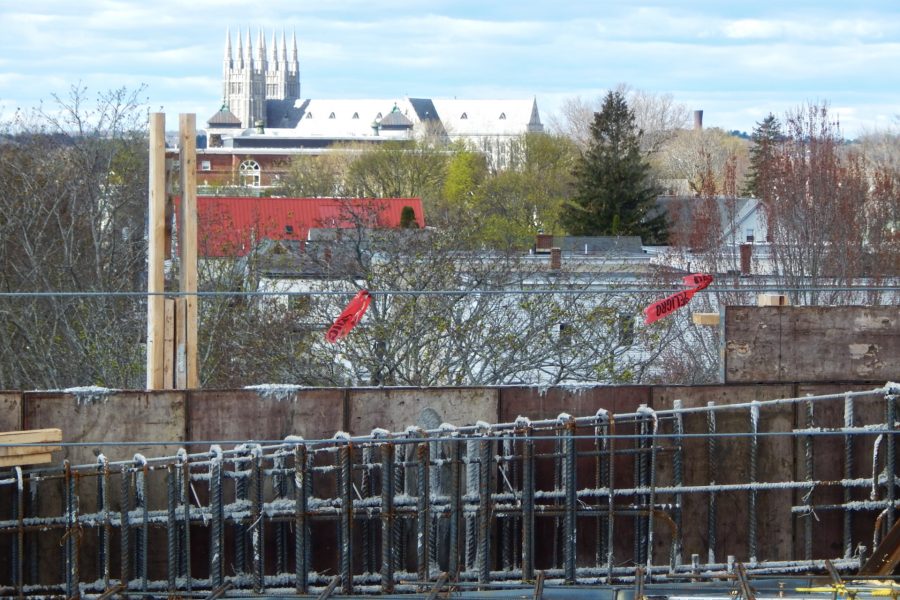 For instance, there's an instrumentation room in Dana "that's just loaded up with scientific equipment. We're working with the chemistry department to parse through each individual piece, looking very specifically at it and confirming that they have the adequate space and infrastructure on the other end."
And they're also reviewing the chemical inventory. "Now's the time to thin the stock," Streifel says. "It's going to be a laborious and somewhat costly process to move that whole stockroom into Bonney. The fewer chemicals that we have to move, the better."
Can we talk? Campus Construction Update welcomes queries and comments about current, past, future, and imaginary construction at Bates. Write to dhubley@bates.edu, putting "Campus Construction" or "Building inside the building wha'?" in the subject line.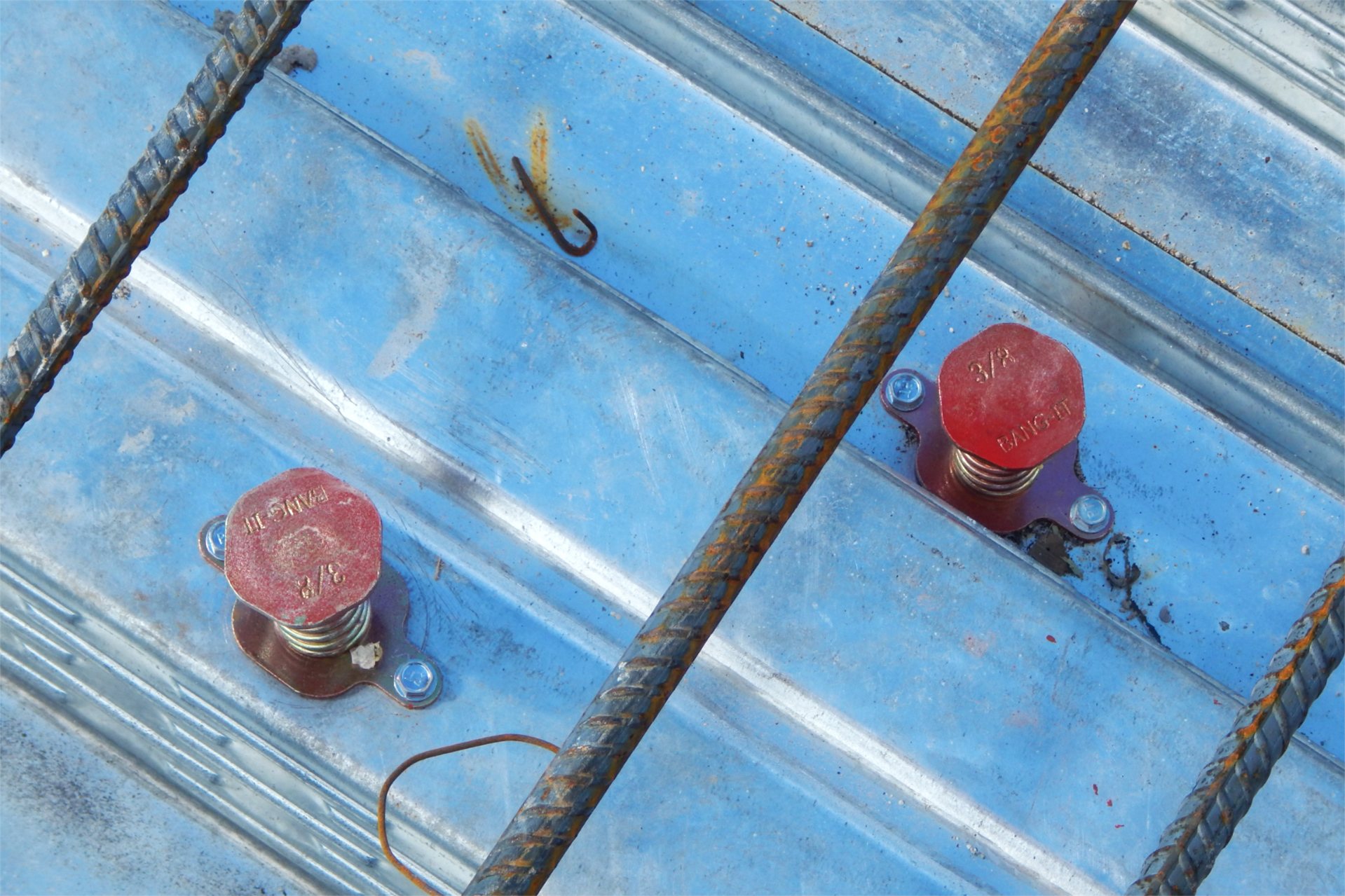 View Comments