For our final edition of BatesNews of the 2019–20 college year, here's a look at the 15 stories with the most views, starting on July 1, 2019, and ending June 30, 2020.
The stories reflect joy — welcoming new students in August — and sadness, with the college's wrenching transition to remote learning in March.
They reflect accomplishment — such as national recognition for our Fulbright program — and community resilience, as Bates faculty, staff, and students stepped up to meet the challenge of remote learning with both resolve and humor.
They reflect the celebration and poignancy of a historic Commencement, the unbridled fun and exuberance of a mid-winter Puddle Jump, and the compassion and scientific power exhibited by a famed Bates honorary degree recipient.
Bates, in a year.
Page views: 2,862
Average Time on Page: 6:28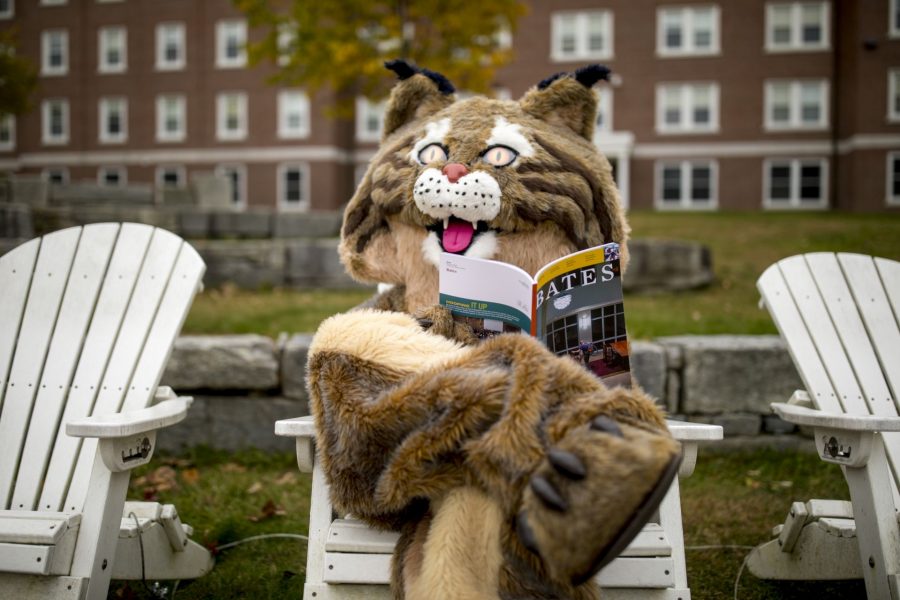 In the 24th Good Reads compendium of Bates faculty and staff reading recommendations, a new adjective pops up: timely.
It could describe Spillover: Animal Infections and the Next Human Pandemic, a sobering nonfiction account by David Quammen of past disease outbreaks. Or Fahrenheit 451, Ray Bradbury's classic warning against censorship. Or, perhaps, The Nightingale by Kristin Hannah, set in World War II France.
But of course, the Good Reads list contains titles for any taste. You can learn about the current moment, or escape it, or simply sit down with a good book.
---
Page Views: 2,941
Average Time on Page: 4:25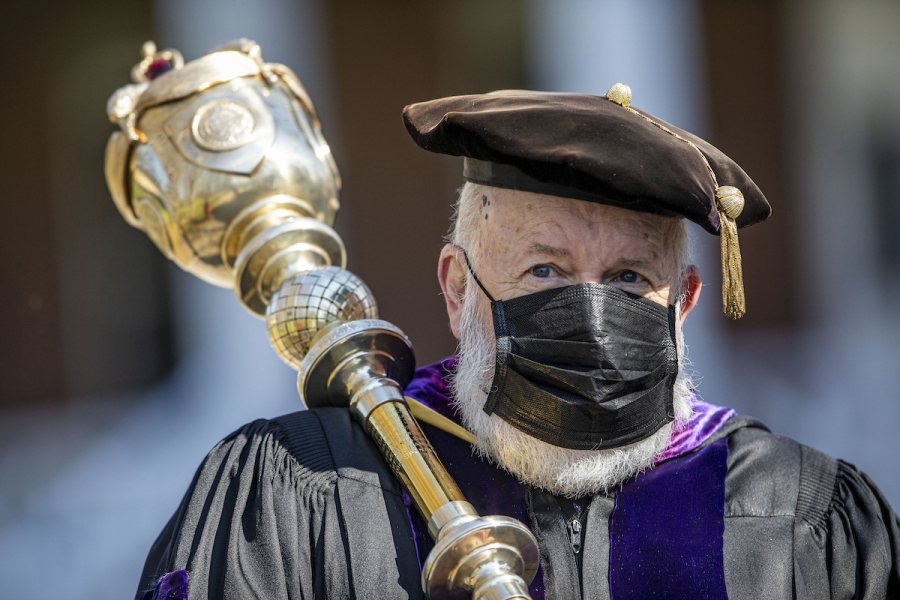 Seen by more than 10,000 viewers around the world, the Class of 2020 emerged from the tumult of their abbreviated senior year to graduate May 31 on a triumphant note, as the college conferred bachelor's degrees on 463 seniors in a ceremony delivered via livestream.
Hopeful words, always a familiar part of graduations, took on greater meaning this year.
"The future belongs to human beings who can hold justice at the center of their truth. And you all — you graduates of now — are rare, promising human beings," said artist Vanessa German, who delivered Commencement Greetings that were very much in the current national moment.
"You are the bridge generation. You are bridging a past of fastness and desperate injustice to a future that is so eager for your open heart, your brilliance, your capacity to be emotionally available, courageous, vulnerable, and a rocket ship of perseverance."
---
Page views: 2,956
Average Time on Page: 3:37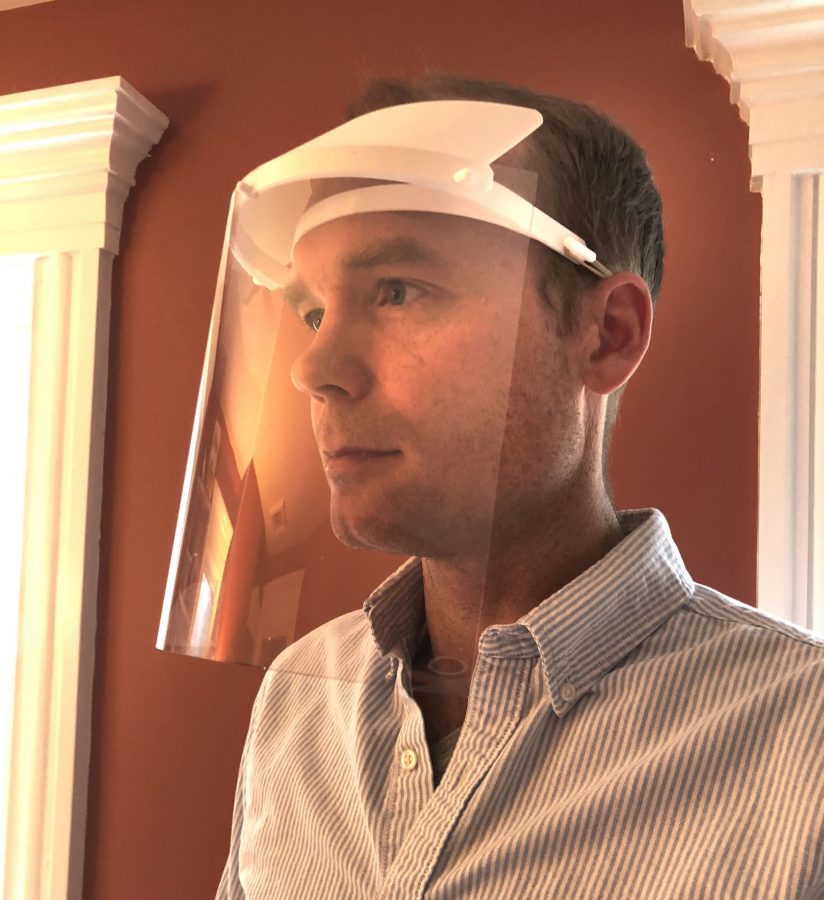 Among the early stories of COVID-19 was the creative response by Americans to the shortage of personal protective equipment, or PPE, for health workers and first responders. Andrew Mountcastle, an assistant professor of biology whose teaching and research often employ three-dimensional printing, was among staff and faculty at three Maine colleges who are using three-dimensional printers to make PPE components.
---
Page Views: 2,977
Average Time on Page: 1:07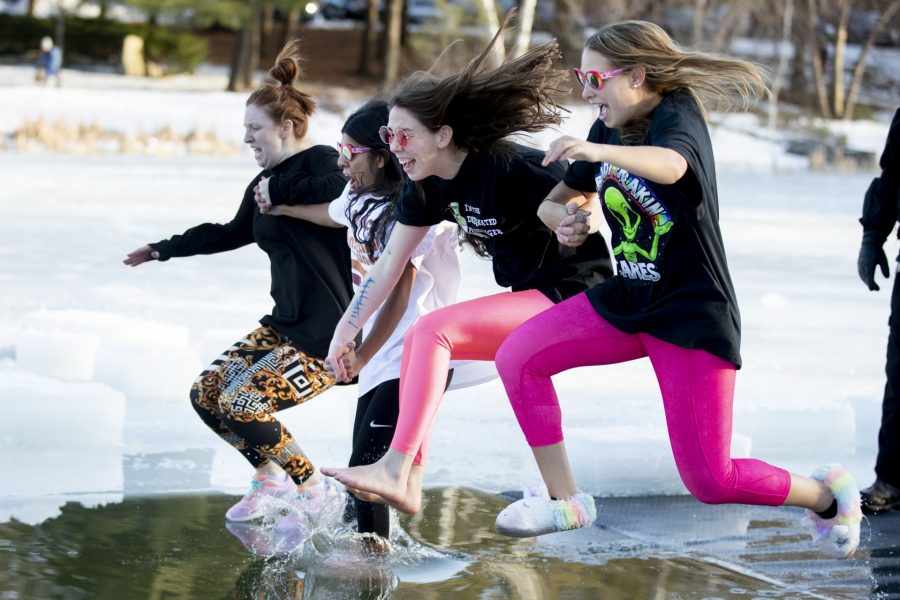 The 2020 Puddle Jump was held Jan. 31, an enticing B.C. (Before Covid) day of calm winds and a jump-time temperature of 40 degrees, Established 45 years ago and now overseen by the Bates Outing Club (itself celebrating the centennial of its 1920 founding this year), the Puddle Jump, in the words of one of its founders, represents a chance for "exuberance" in winter.
---
Page views: 3,303
Average Time on Page: 4:47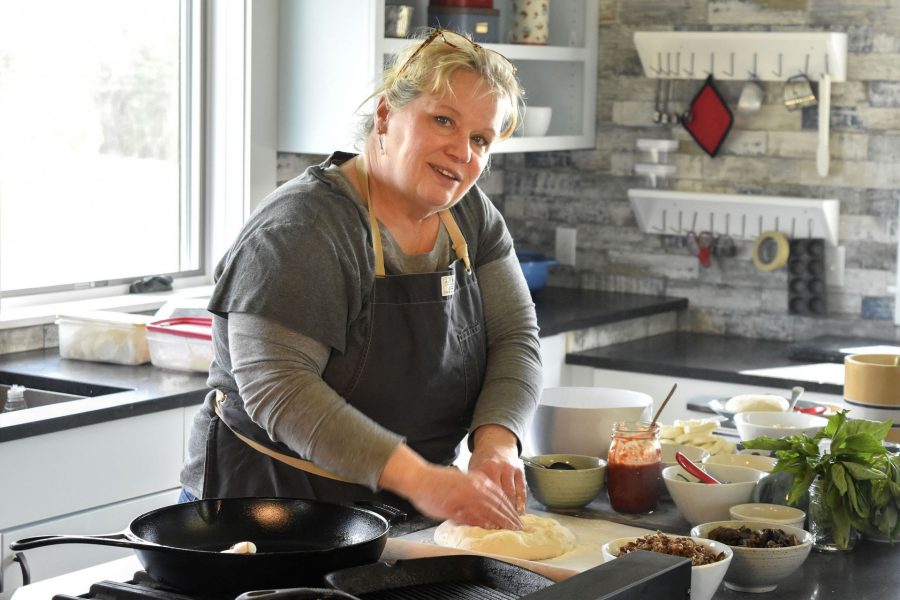 Susan Reid '79, a chef, editor, and senior recipe tester at the legendary King Arthur Flour, and Jim Amaral '80, founder of Maine-based Borealis Breads, explained the economics and existentialism of the pandemic baking boom.
"The feel of dough is really soothing and therapeutic," Reid said. "When I am shaping bread it is like a Zen experience," Amaral said. "It's calming and you feel like you're doing something constructive."
Like other COVID-related consumer supply issues, flour wasn't scarce, but the consumer packaging was. With some commercial bakeries closed, Amaral said that, if anything, there's probably more available on the wholesale market. "I'm sure there is an excess of flour sitting around in 50-pound bags."
---
Page Views: 3,341
Average Time on Page: 3:07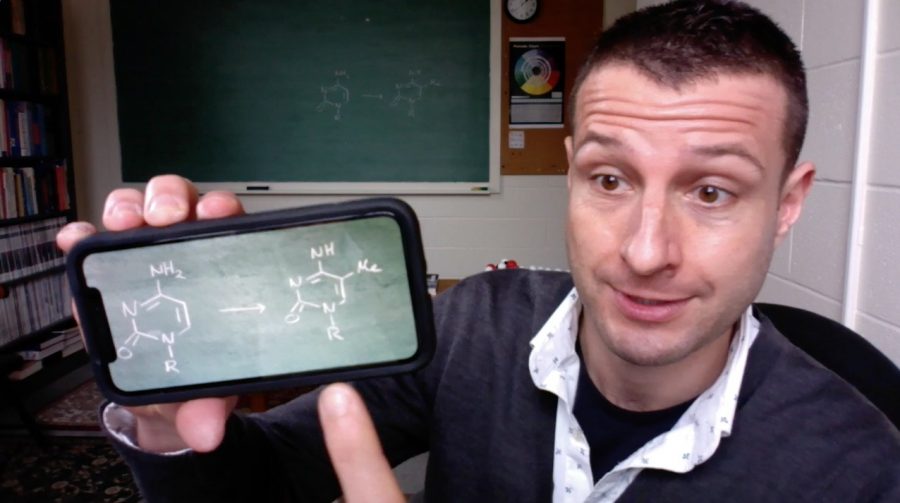 Humor during a pandemic? Yes, thanks to Bates professors like Andrew Kennedy, assistant professor of chemistry and biochemistry, who posted a trailer — the cinematic variety, not the kind you tow — for his course "Mechanisms of Memory."
Inspired by Kennedy to make her own trailer, Assistant Professor of Neuroscience Michelle Greene took the humor a step further for her course on neuroethics, producing "The Classroom Is Not Enough," taking on the cinematic James Bond aesthetic (albeit substituting coffee for the British spy's martinis).
But seriously, folks: The trailers' self-effacing whimsy helped put their students a bit more at ease. "I strongly believe in humor to rebuild the community in my class and to put students in a positive mindset moving forward," said Greene.
---
Page Views: 3,454
Average Time on Page: 1:18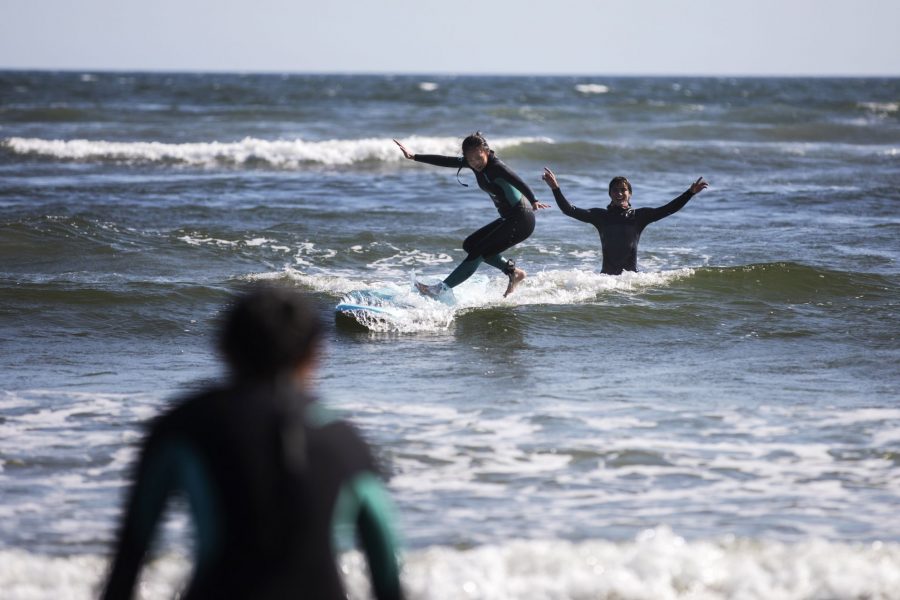 One of three stories in our top 15 about the Class of 2023's arrival on campus, this picture story followed the newest Bates students from Opening Day on Aug. 26 to Opening Convocation on Sept. 3 — nine days for the 501-member class to settle in, meet new friends, start sports and activities, get a taste of Bates academics, and explore Lewiston and Maine.
---
Page Views: 3,961
Average Time on Page: 3:07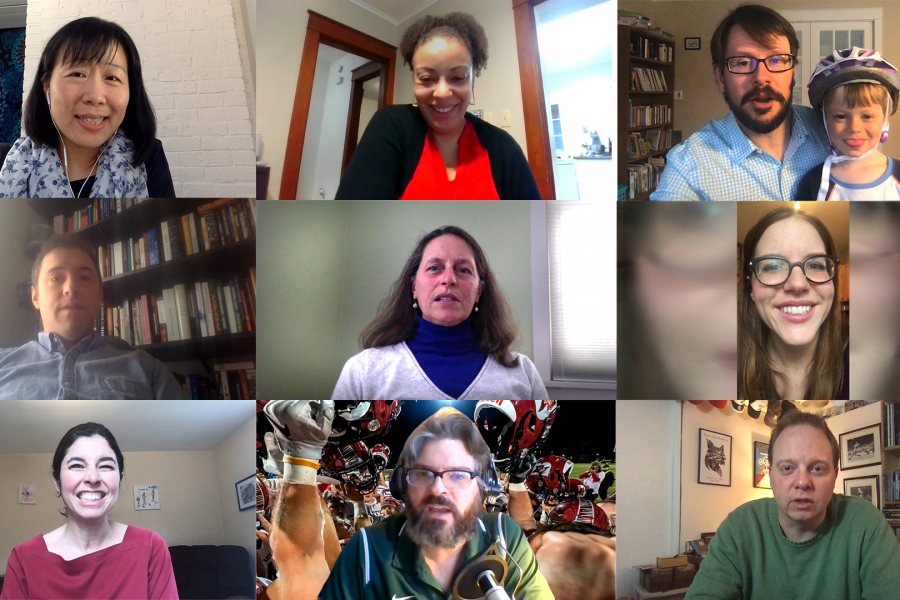 Zoom quickly became an important tool during remote learning, not only for instruction but also for telling stories. Bates Communications videographer Theophil Syslo checked in with faculty about what had changed, and what hadn't, during remote learning.
The strong bond between students and their professors hadn't weakened, they said. "I still care about my students — as individuals, people on an intellectual and personal journey," said Su Langdon, visiting assistant professor of psychology. "I still want them to succeed."
And the students were still diving into schoolwork. "I am still teaching a community of students that are enthusiastic about learning the Japanese language," says Lecturer in Japanese Keiko Konoeda.
Assistant Professor of Biology Lori Banks is impressed. "I've got to give it to them," she says of her students. "They're pulling through. They are absolutely stepping up to the plate."
---
Page Views: 4,453
Average Time on Page: 5:02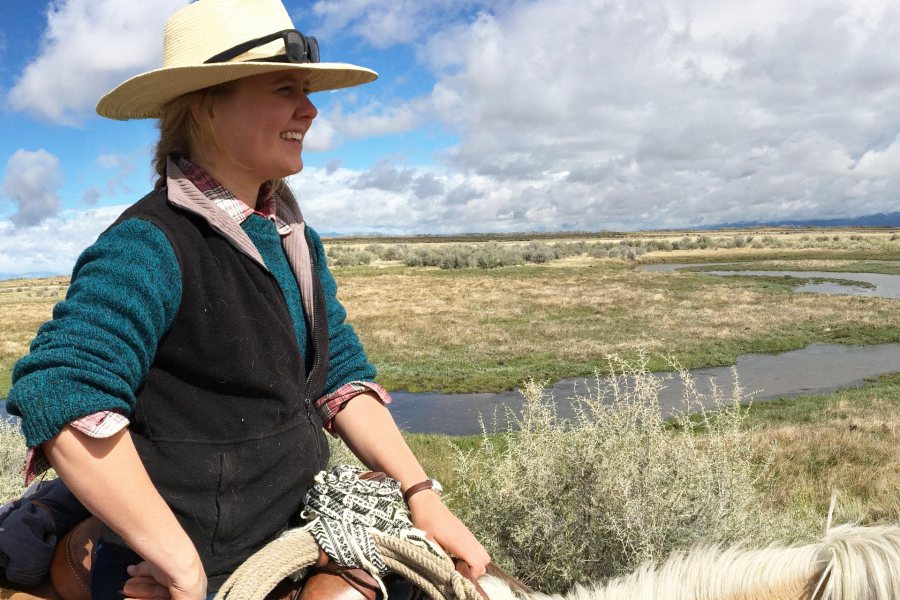 One of two stories in the top 15 about Bates' robust Fulbright program, this story, from May, announced that 10 seniors and young alumni had been offered grants for English-language teaching or research abroad in 2020–21.
If all 10 accept the awards — and travel is permitted come fall — they will travel to nine countries scattered around the globe, from Brunei to Colombia to Montenegro.
---
Page Views: 4,698
Average Time on Page: 3:31
In February, Bates learned that it was the No. 1 producer of Fulbright Student awards among all U.S. liberal arts colleges for the 2019–20 award cycle. At the time, 24 young alumni were engaged in Fulbright-sponsored teaching and research experiences worldwide.
The two dozen Fulbright Student awards are the most ever by a U.S. liberal arts college.
Shortly after the announcement, the pandemic put a halt to many of the Fulbrighters' experience. Still, the experience they did have was historic and nearly unique, says Lecturer in English Robert Strong, the director of national fellowships at Bates.
"While many had their grants cut short, they were deep into the globe at the start of a global pandemic. So they've had a unique and valuable view into the international ability to respond to crisis. No doubt, they will carry this lesson, with whatever hopes and disappointments came with it, forward into their work improving the world."
---
Page Views: 5,225
Average Time on Page: 5:45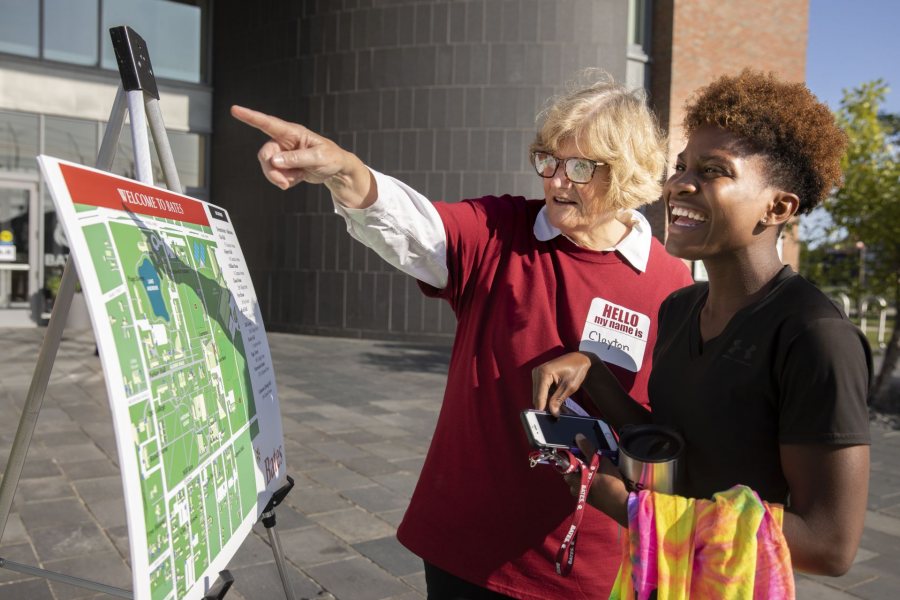 The second story in the top 15 about the Class of 2023's arrival, this one featured reporting by writers Doug Hubley and Emily McConville and photography by Phyllis Graber Jensen to capture Opening Day in words and images.
---
Page views: 5,996
Average Time on Page: 4:51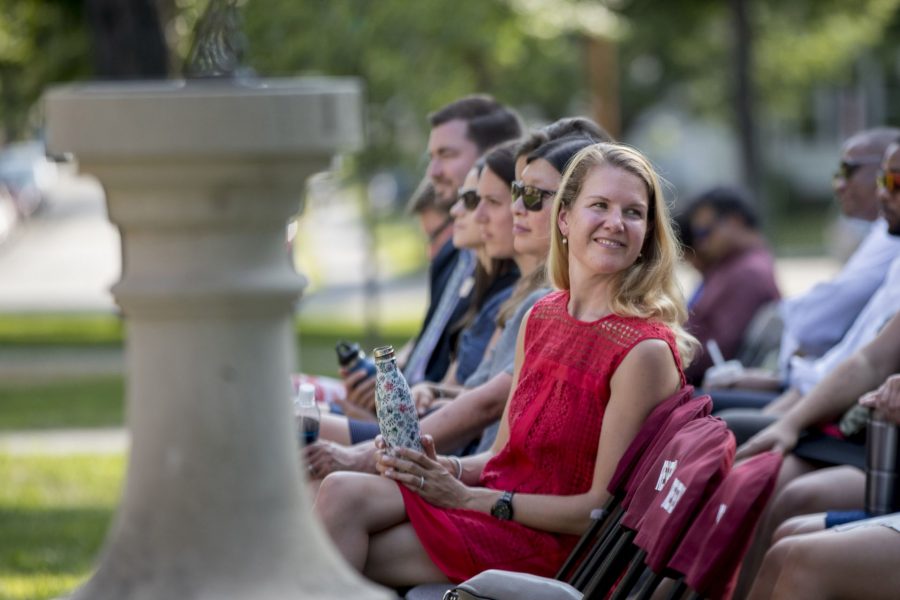 Story No. 3 about the new class, this one gave an overview of 501-person cohort, which was selected from the largest applicant pool in Bates history.
The new students arrived to embark on a Bates journey that, in a conventional sense, has a specific terminus: Commencement four years hence, on May 28, 2023. In another sense, a Bates journey is timeless — a mindset that lasts "for as long as they wish," said Professor of Sociology Emily Kane.
---
Page Views: 7,150
Average Time on Page: 4:16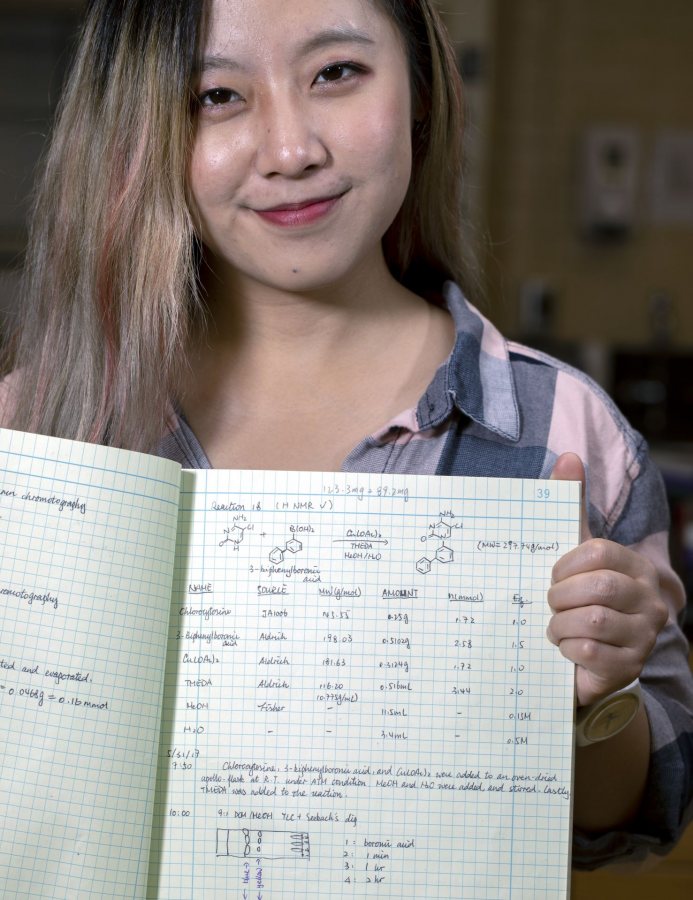 Created by students in the lab of Assistant Professor of Chemistry and Biochemistry Andrew Kennedy, a molecule with a Bates inspired nickname, Bobcat339, has the potential to govern the function of genes related to memory loss and genes that aid and abet the spread of cancer.
Gabriella Chua '18 is the lead author of the paper, published in 2019, describing the creation of Bobcat339. For Chua, the name "Bobcat339" says something about the positive mindset needed to do research. "You can work as hard as you want, and things might still not turn out well. All the compounds that we tested could just as easily have not worked," she says.
When it does work out, as with Bobcat339, Chua says it's good to be grateful — and a bit humble. "Bobcat339 is the product of really hard work and great relationships, but there's also a splash of good luck."
That splash, she say — the idea that something, sometimes, can tip the scales in mysterious ways— "makes me excited and optimistic for the future."
Chua is now in the Tri-Institutional Program in Chemical Biology, jointly sponsored by Weill Cornell Medical College, The Rockefeller University, and Memorial Sloan Kettering Cancer Center
---
Page Views: 7,554
Average Time on Page: 1:44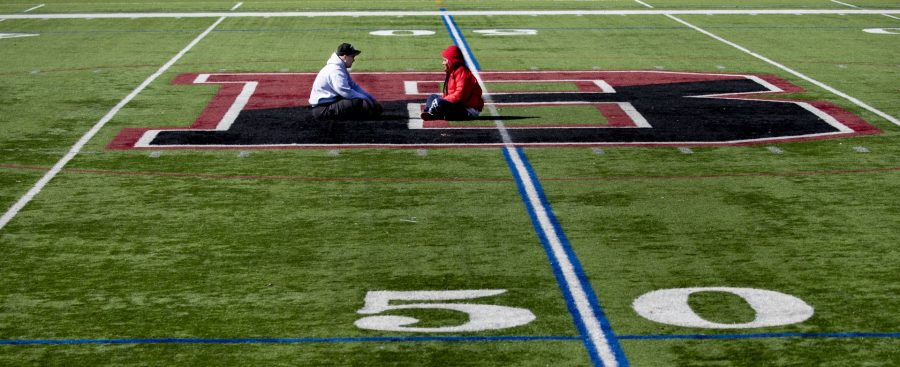 The sudden and rapid evacuation of 1,700 students from campus just five days in March was like a peacetime Dunkirk.
With the COVID-19 public health crisis unfolding in early March, Bates still hoped to continue in-person classes through the traditional end of the semester in April. But that would not happen.
"We are at a pivotal moment with respect to both the spread of the COVID-19 virus and our ability as a college to take proactive, rather than reactive, steps," said President Spencer in her announcement, on March 13, that Bates would transition to remote learning.
"My heart goes out to all of our students. The members of this community share a seriousness of purpose, a generosity of spirit, and a commitment to educating students who will be ethical and effective actors in the world. This moment of challenge and uncertainty calls on all of these qualities and more."
---
Page Views: 8,005
Average Time on Page: 5:03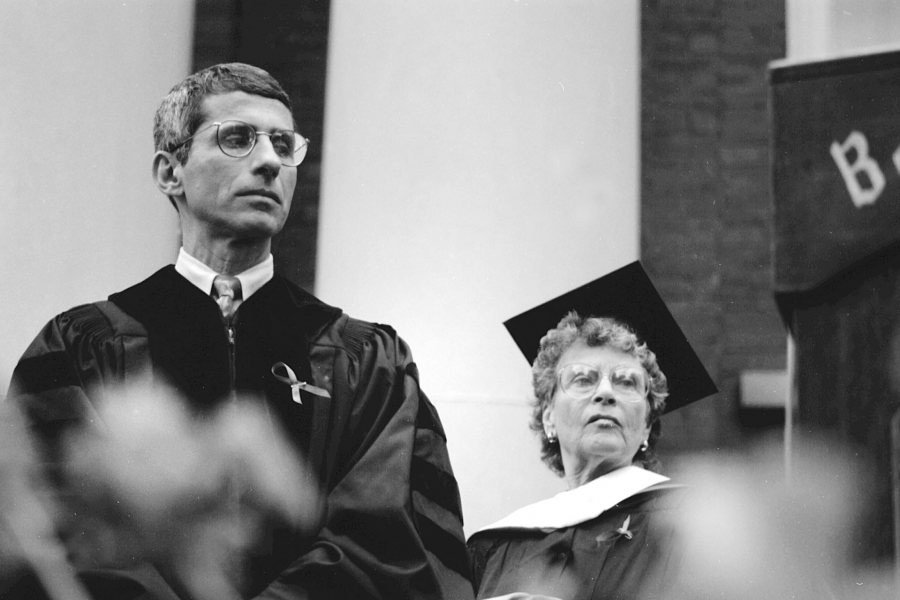 Twenty-seven years ago, Dr. Anthony Fauci, wearing academic regalia with a red awareness ribbon pinned to his gown, stood on the porch of Coram Library on Commencement Day to receive an honorary Doctor of Science degree for his great contributions to the understanding of HIV and the creation of successful strategies for combating AIDS.
Today a household name applauded for his guidance during the coronavirus pandemic, recalls his 1993 visit warmly. It was, he says, "food for the soul."
As he is now, Fauci in 1993 was praised for his wisdom and empathy.
Then-President Donald Harward saw, in Fauci, a scientist who exemplified elements of what a Bates education could and should offer in the coming years and decades: more opportunities for undergraduate research, greater engagement between the ivory tower and human communities — someone who was "intentionally addressing robust human challenges" through "research that had its scope broadened to community dimensions."
View Comments