"Things are looking awesome" at the Veterans Plaza construction site, reports Shelby Burgau, who is managing the project for Bates.
As we wrote in May, the plaza will be a tranquil place that honors military service as a form of public service while acknowledging war's universal impacts. In the month-plus since work began at the site, near North Bardwell Street and the Residential Village:
electric service was run in;
a concrete slab was placed and topped with a "setting bed" of asphalt to support paving blocks, and most of those pavers were placed;
trees were planted and sod was laid;
and seven benches were installed around the center of the site.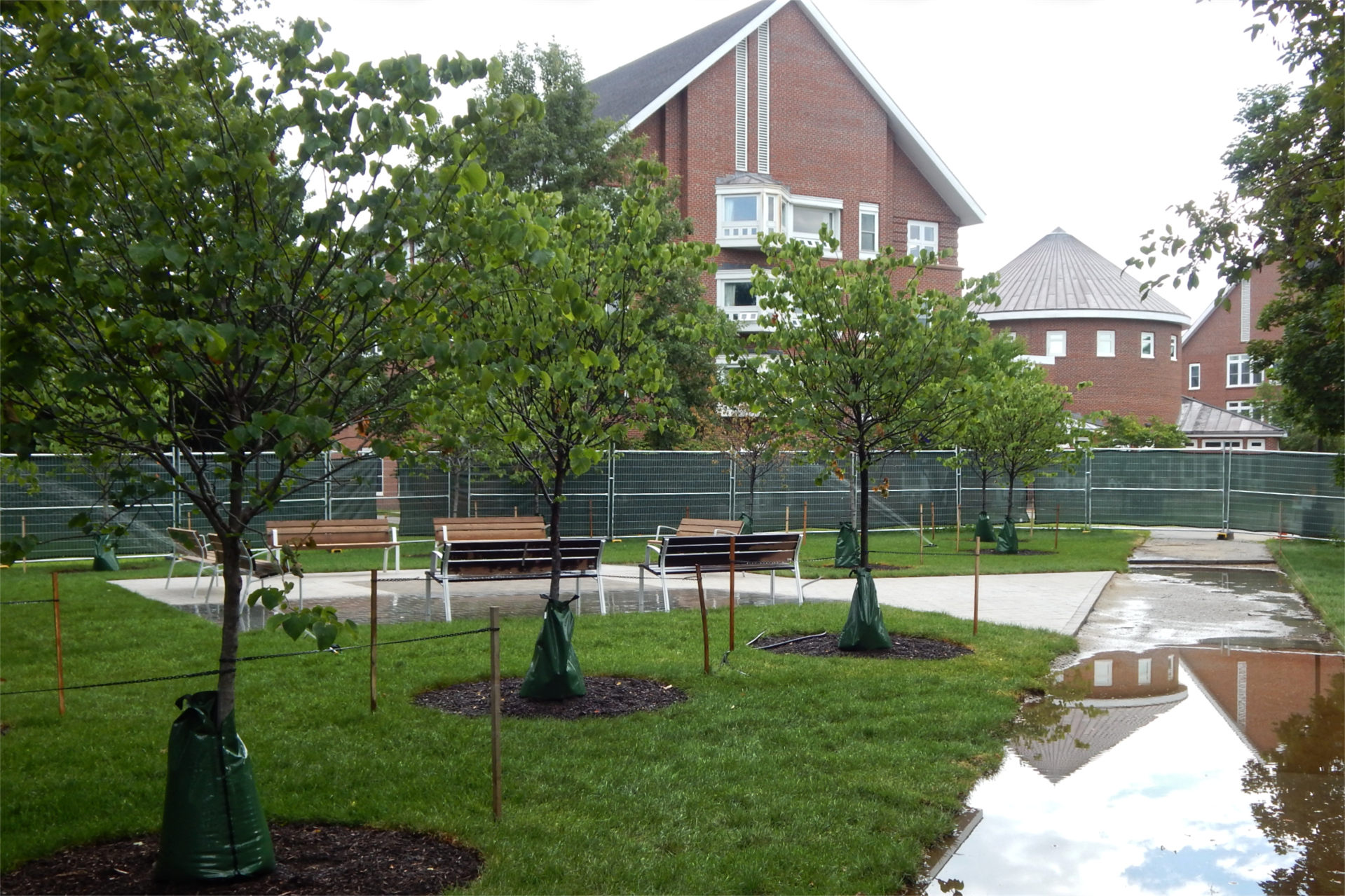 The pavers are identical to those on Alumni Walk except for their color, which is a bit lighter.
The 14 new trees are Eastern redbuds (Cercis canadensis), selected for their branching habit and spring blossoms by design firm Michael Boucher Landscape Architecture.
"Really, at this point, it's just finishing touches," Burgau says. Those include two unique features: the so-called focal object, an assemblage of basalt that combines textures and text to form a contemplative centerpiece for the plaza, and a stainless steel creation marking the plaza entrance.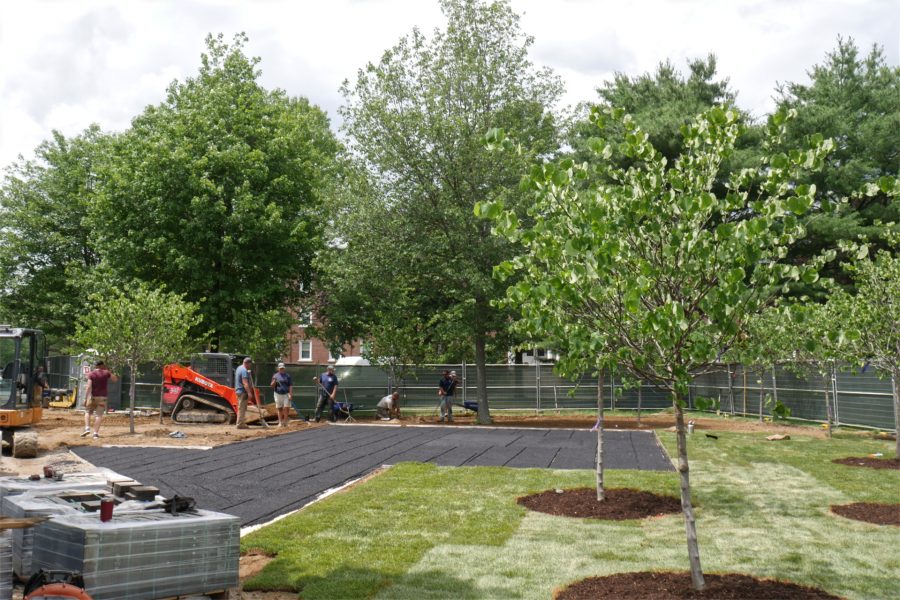 Stone Forest, a stone-working firm in New Mexico, is providing the focal object. Nelson Metal Fabrication of South Portland, Maine, is making the marker. This metal cuboid will be stained dark and will show the college seal and text including the plaza's name.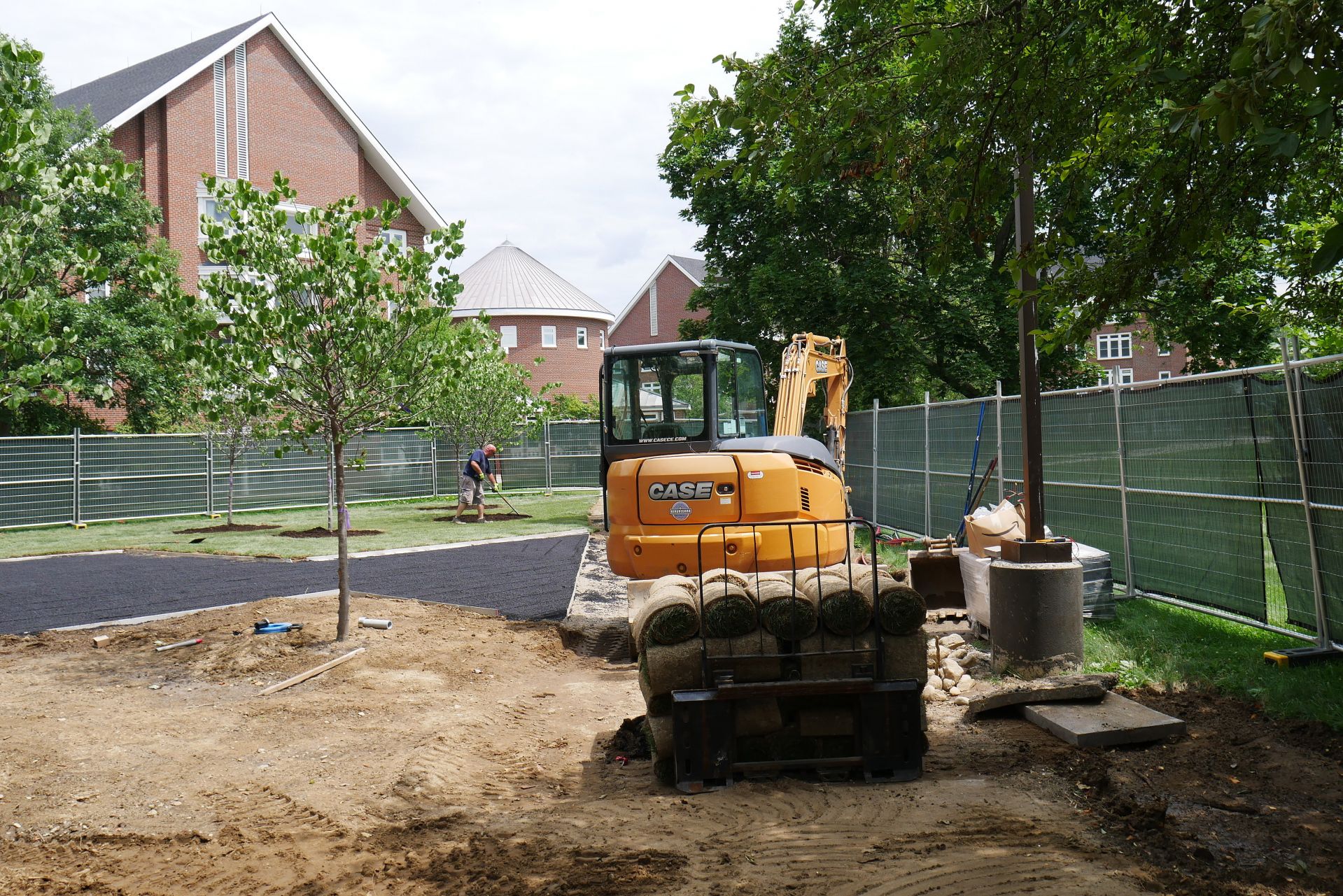 The marker should be in place by the end of July and the focal object by sometime in August.
Can we talk? Campus Construction Update welcomes queries and comments about current, past, future, and aspirational construction at Bates. Write to hubley.ccu@gmail.com, putting "Campus Construction" in the subject line.
Doug Hubley is a writer and musician living in Portland, Maine.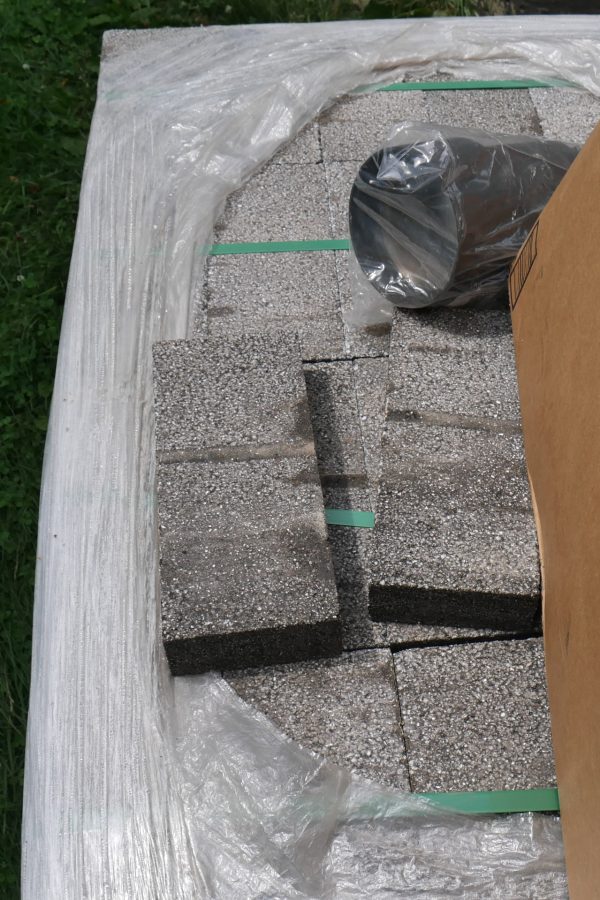 View Comments