As the Bates Museum of Art was opening its new exhibit Let's Celebrate Ashley Bryan! featuring a recent gift of more than 50 works by the Maine artist, author, and illustrator, a crowd from all over the country gathered on Zoom for a lecture.
The invited speaker was renowned poet Yolande Cornelia "Nikki" Giovanni Jr., a friend and collaborator of Ashley Bryan's, but what she delivered was a surprise, more joyful life lessons than a lecture.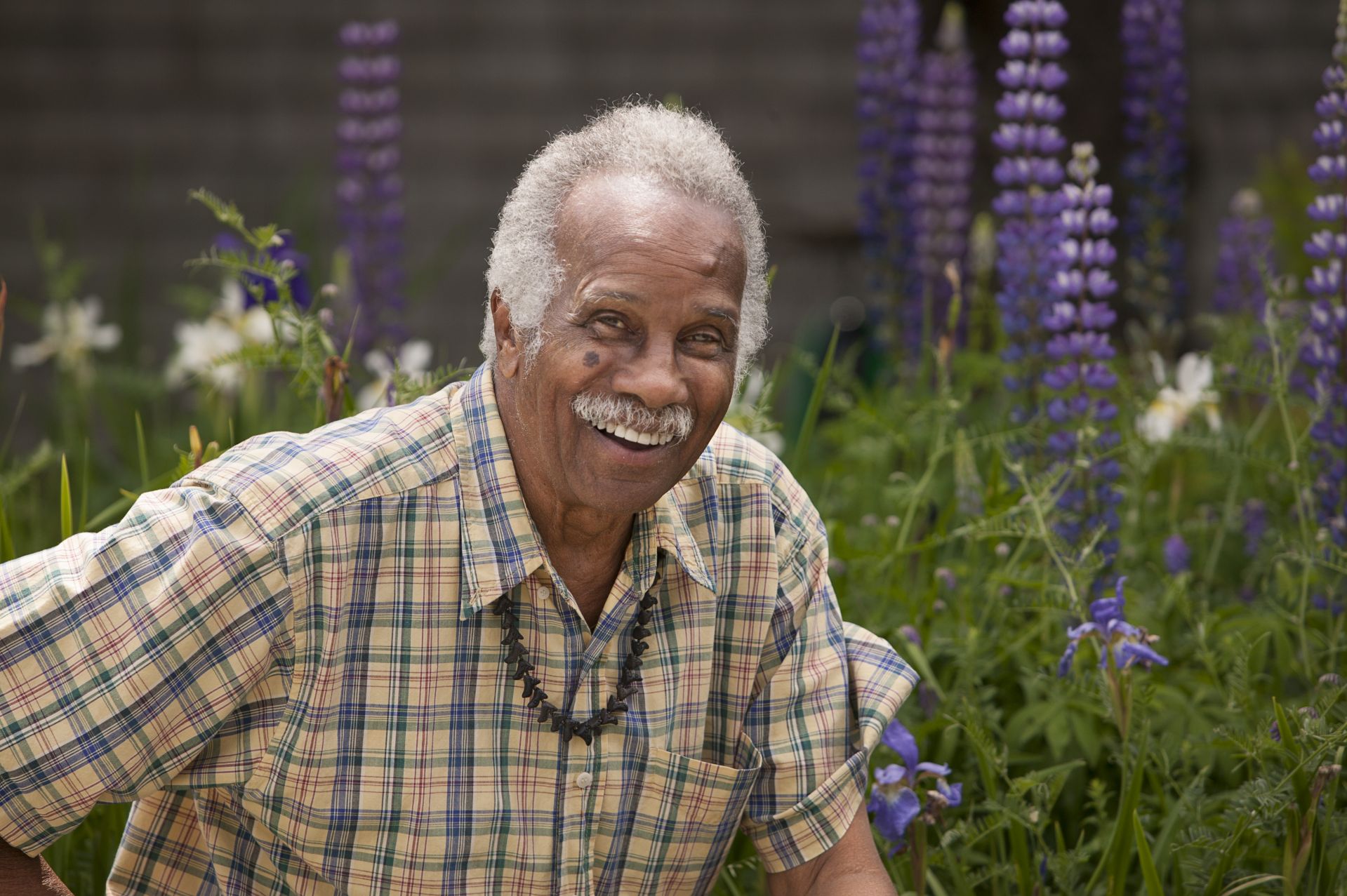 That surprise was heightened when Bryan joined the conversation from Houston, where he has been sheltering from the pandemic with his niece and her family. The duo talked about many subjects, including painting, poetry, the nature and sources of creativity, and ways to find hope.
Amid the tumult of recent weeks, we found comfort in listening to the conversation between these two old friends, who between them have had 174 years to acquire their wisdom (Bryan is 97, Giovanni is 77).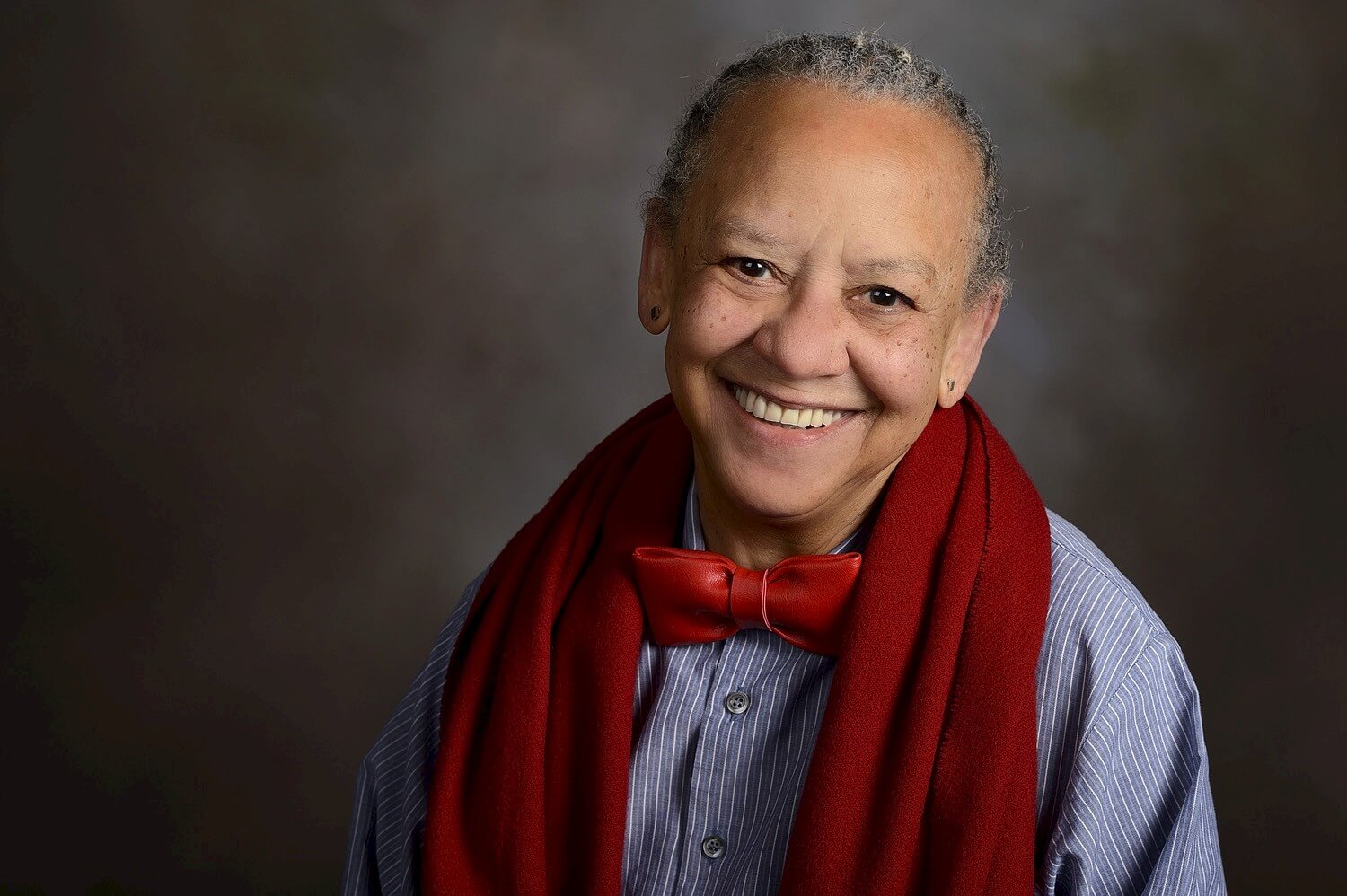 We distilled a few exchanges between the artist and his beloved friend (watch the whole talk here and take a virtual tour of the exhibit here). One of the best pieces of advice we carried away: Bryan urging us to be restored every day by the sight and company of what and who we love. "We keep each other going, either by presence or by thought," he says.
1. 'Say thank you for the inspiration'
Bryan has written and illustrated dozens of children's books. He grew up in the Bronx, where he produced his first "book" in kindergarten with the encouragement of his teacher and his parents (his father was a printer, and supplied him with leftover paper to draw and paint on).
He has been making art ever since, although at the time of the lecture, he was impatiently waiting for a broken wrist to heal so he could get back to work. Here's why:
Bryan: "I am trying to match the good and creativeness that is given to the world, in everything I do, to say thank you for the inspiration of all that has been created in the world."
---
2. Any poem can be yours, so sing it your way
Giovanni read one of her poems and one of Bryan's and both artists spoke of the importance of reading aloud as a vehicle to claiming poetry for yourself.
Ashley: I tell children, you must work to find your voice in the printed word of the poem. Then the poem is yours.
Giovanni: We have to remember poems are like songs. And every time we sing them we sing them differently. Somebody's in a good mood, we're singing it, really 'ta da ta da.' And then sometimes, in a different mood, we sing it a little slower. And It's the same song but we handle it differently every time.
Bryan: It's never the same twice.
---
3. When all else is gone, your voice is what matters
An audience member asked Bryan about the importance of one's "prophetic voice." It's all you have, he said.
Bryan: You have nothing that's more important than your prophetic voice, because everything is all dead and gone and used…but what you're projecting, what you're seeing and really, in a sense, religiously opening up again, is at the heart of everything.
Because when they say, 'In the beginning was the word and the word was God,' and everything's come from that beginning…I mean, what more poetic and mysterious can be stated?
---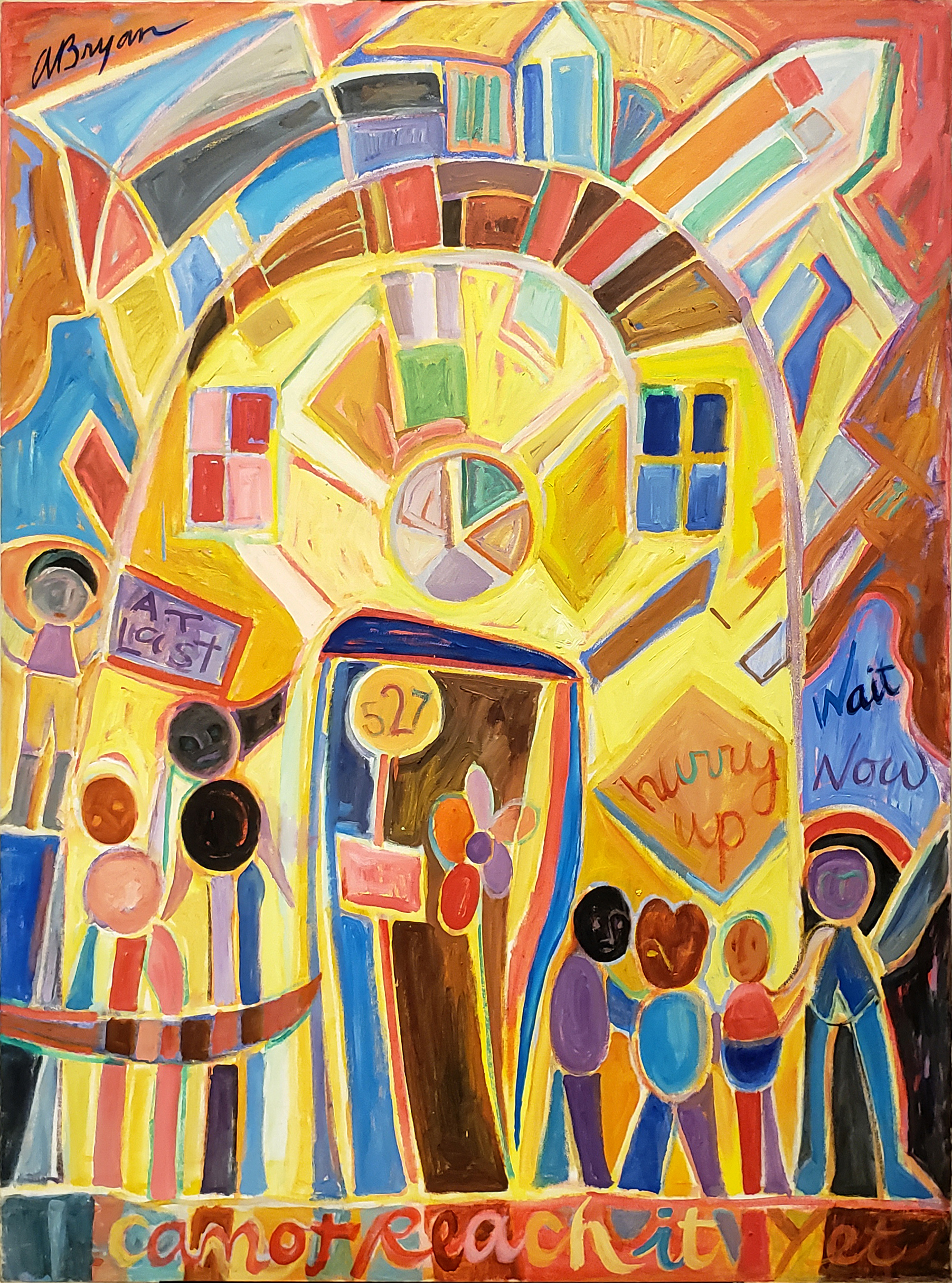 4. Find inspiration from the 'magic and mystery in every moment'
Both poet and painter spoke about how they find inspiration. It could be in a word that sounds different from the way it looks. It could be a jar of peculiar pickles in the refrigerator, or looking around a room at the clothing and postures of the ones you're with.
Bryan: We go along every day by day with what comes up as the challenge of the day but there is always a magic and mystery in every moment. Even now, speaking with you, it's all such a wonder. I say, 'I can't get over the magic and wonder of the letter D in the word 'Wednesday.' To me, the big D, I'm already at the heart of the mystery of language, to make a poem. The magic and mystery of the letter D in the word Wednesday!
Giovanni: I have a poem…"Prickled Pickles, Don't Smile." And I don't even like prickled pickles. So I'm laughing at, because I used to like pickles and I don't know what happened to me and pickles, but we fell out, but you're always taking some little thing that you liked and you're putting it together and saying, well, what can it do? Or what, what is it saying to me?
And you have to listen…I think that painters see but poets have to listen. And we listen to the little things that we pick up no matter what it is.
Bryan: And when you see there, all sorts of things that happen, that surprise you, that may be quite evident, right? They're sitting in a room with others and you notice how the color of one's dress and the other's suit, what they do in opposition to each other — or in conformity with each other — you're always recreating your experience.
You know, however, it may seem to be set, you are then recreating that moment, that scene, you know, and that's what makes it so exciting. No matter where you go, you know, you're going to have that adventurous challenge.
---
5. As a writer, 'you are your first reader'
Among the works of art Bryan makes are sculptural puppets, using found objects, particularly from the shores of Little Cranberry Island, where he lives and Giovanni has visited him in the past, observing him at work. "You make such beautiful things out of, for lack of a better word, nothing," she said. Giovanni described these puppets as "friendly," prompting an audience member to ask how Giovanni manages to pull off a similar kind of friendliness in her poetry.
Giovanni: I think that people forget you're writing for yourself. And I say that all the time to my students: "You are your first reader." So that as you read it, it has to please you. It has to make you smile. You are your first audience and you have to pay attention to yourself. That's what's important. Pay attention to yourself.
---
6. Bring your creativity alive: 'You have to make this work'
Bryan, who is known for his theatrical performances of his own books, chimed in to point out the importance of staying humble and present in putting art out into the world. The work shouldn't stop when a painting is on a wall or a new children's book is on a bookstore's shelves.
Bryan: The more we bring attention to and put some of the effort to the person [the artist], then they think it is all out there — to be given and done for them. And then you remind them, you are the one who has to bring this alive. So you have to make it work.
---
7. Stay hopeful: 'Go forward with our hope for human beings'
A question from an audience member about what writers and artists bring to a community prompted Giovanni to talk about the role of being (and staying) hopeful in her work, and life.
Giovanni: Somebody asked me recently, 'Why do you hope?' Well, if you don't hope, what else do you have? What else are you going to try to do? If you don't have hope, then there's no reason to continue. I will hope. It's what human beings should do.
What we do is we go forward because everything else was yesterday. And there's nothing wrong with yesterday. You learn, or you hopefully, learn from yesterday. You do go forward, and in going forward, we go forward with our dreams.
We go forward with our hope for human beings. We embrace tomorrow. And I think that's what we should do. Not be afraid. Most people who are afraid, most people who are cowardly, they are afraid of tomorrow. They're not afraid of yesterday. They're afraid of tomorrow.
View Comments