Many having chosen Bates without ever visiting campus, the 555 members of the Class of 2025 arrived on Thursday afternoon.
"The number of you that said 'yes' to Bates sight unseen is unprecedented and admirable," said Leigh Weisenburger, vice president for enrollment and dean of admission and financial aid, as she and President Clayton Spencer welcomed the Class of 2025 on Thursday afternoon.
Due to the pandemic, the campus was closed to Admission visitors from March 2020 until earlier this summer. Thus the entire Class of 2025 recruitment cycle was done virtually: virtual tours, virtual information sessions and interviews, and virtual admitted-student events.
"Seeing you live in front of my eyes feels unique, surreal — and so, so special."
Following a whirlwind morning of getting COVID tests, securing Bates IDs, and moving in, the new students, joined by their families and loved ones, gathered on the Historic Quad in front of Coram Library shortly after 3 p.m. for the traditional welcome.
More to Come
Coming up next week, you'll see more coverage of yesterday's Opening Day, this weekend's AESOP trips, and next week's Convocation and first day of classes.
Most avoided the sunny seats close to the Coram porch on the very hot day, choosing seats farther back, under the shade of trees.
"Seeing you live in front of my eyes feels unique, surreal — and so, so special," said Weisenburger.
In her remarks, Spencer seconded that emotion. "They say that absence makes the heart grow fonder," she said. "But that is not my experience. For me, it is presence, proximity, and the sharing of daily rhythms that deepens the bond between human beings."
And while the new students are not yet into any kind of daily rhythm, their arrival was a crescendo moment. Indeed, the beat goes on.
Up and Away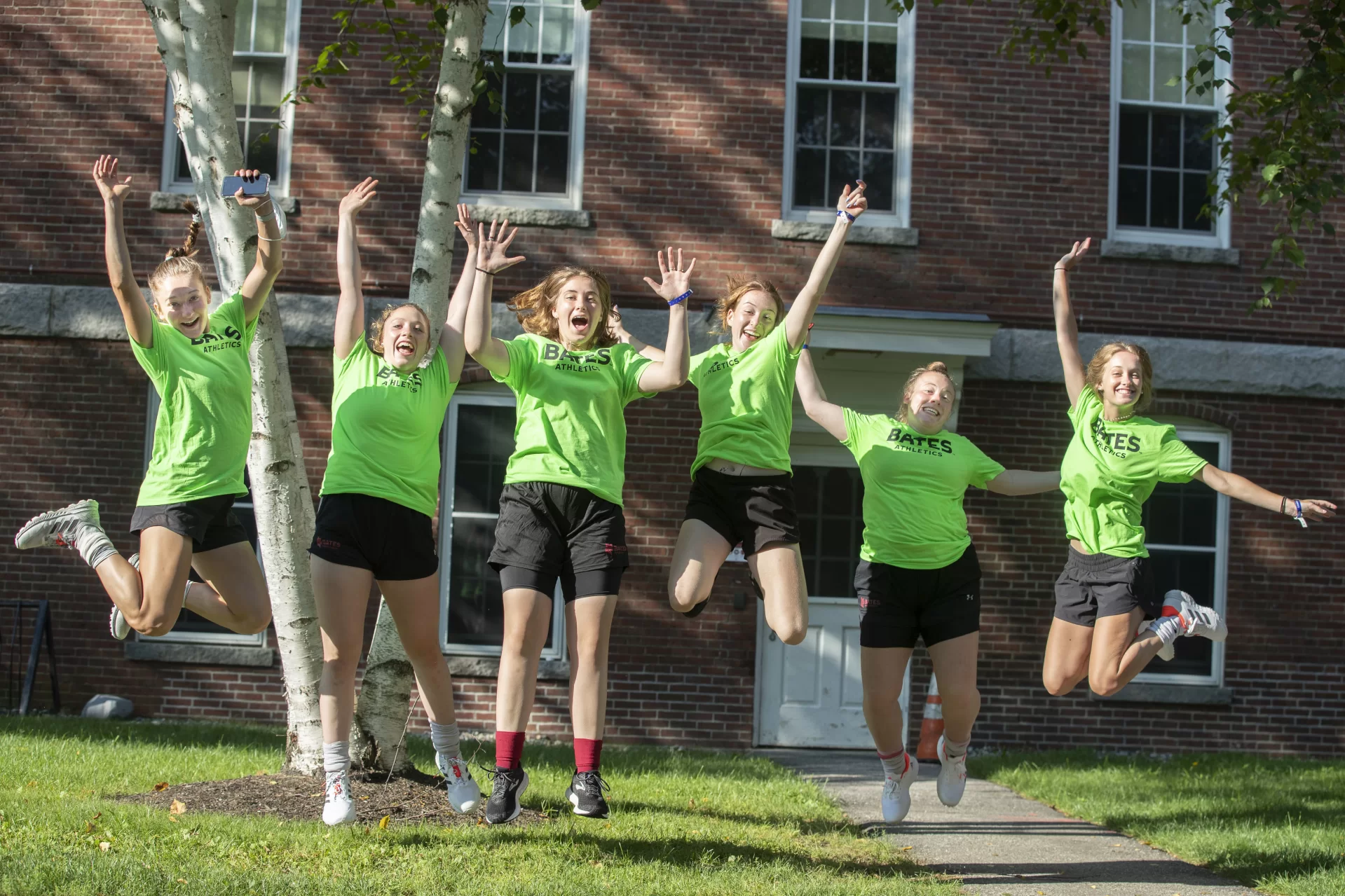 Members of the field hockey team were on hand outside of Parker Hall to help move in belongings from the Class of 2025.
---
Pop In For a Visit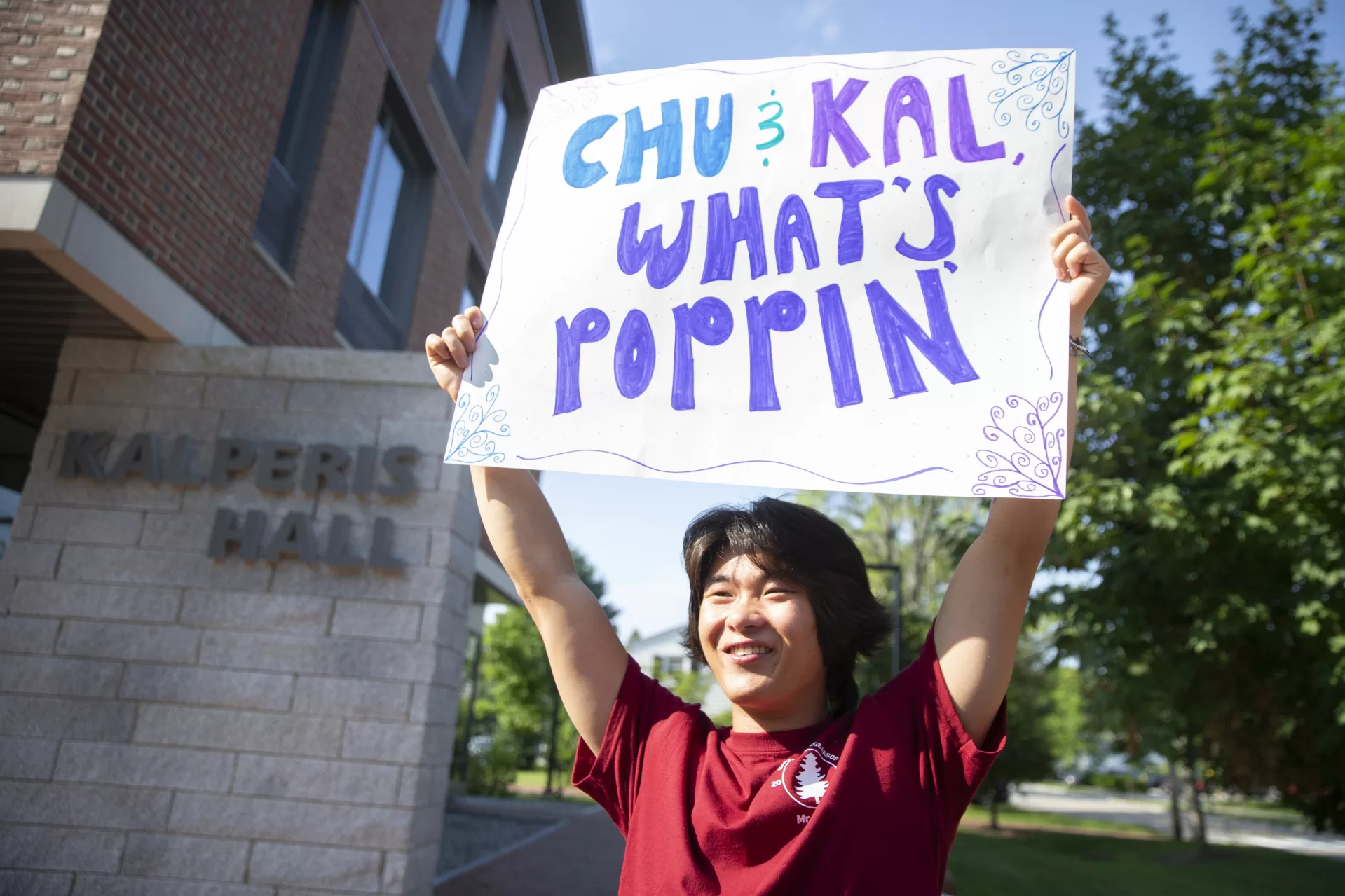 Nathan Huynh '23 of San Diego, Calif., holds up a welcome sign for those moving into Chu and Kalperis halls on Campus Avenue.
---
Systems Go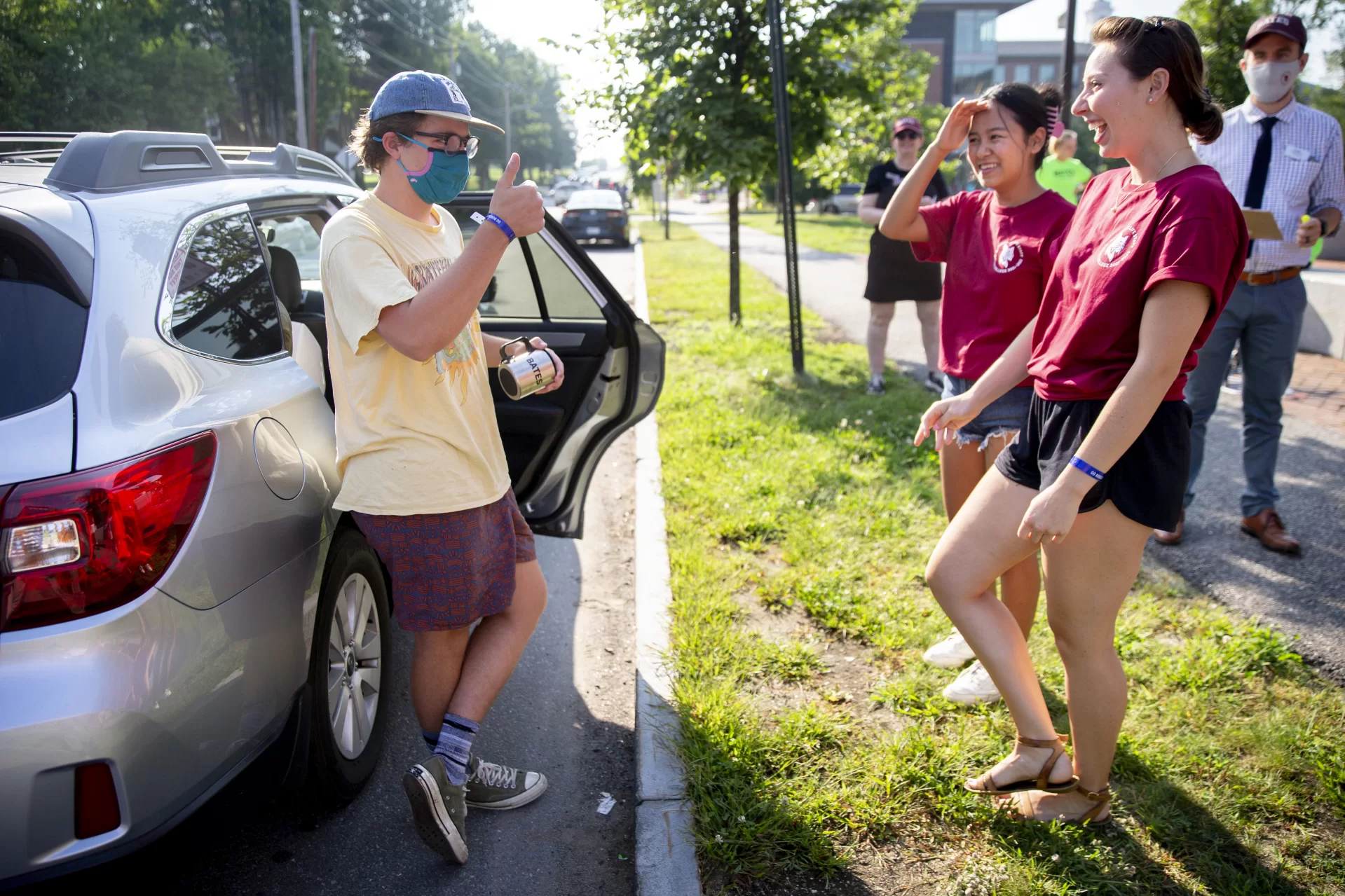 Garrett Glasgow '25 of Salt Lake City, Utah, offers a thumb up to junior advisers Nissim Gurung '24 of Pokhara, Nepal, and Lauren Farrell '24 of Middletown, Conn.
---
Paisley Pair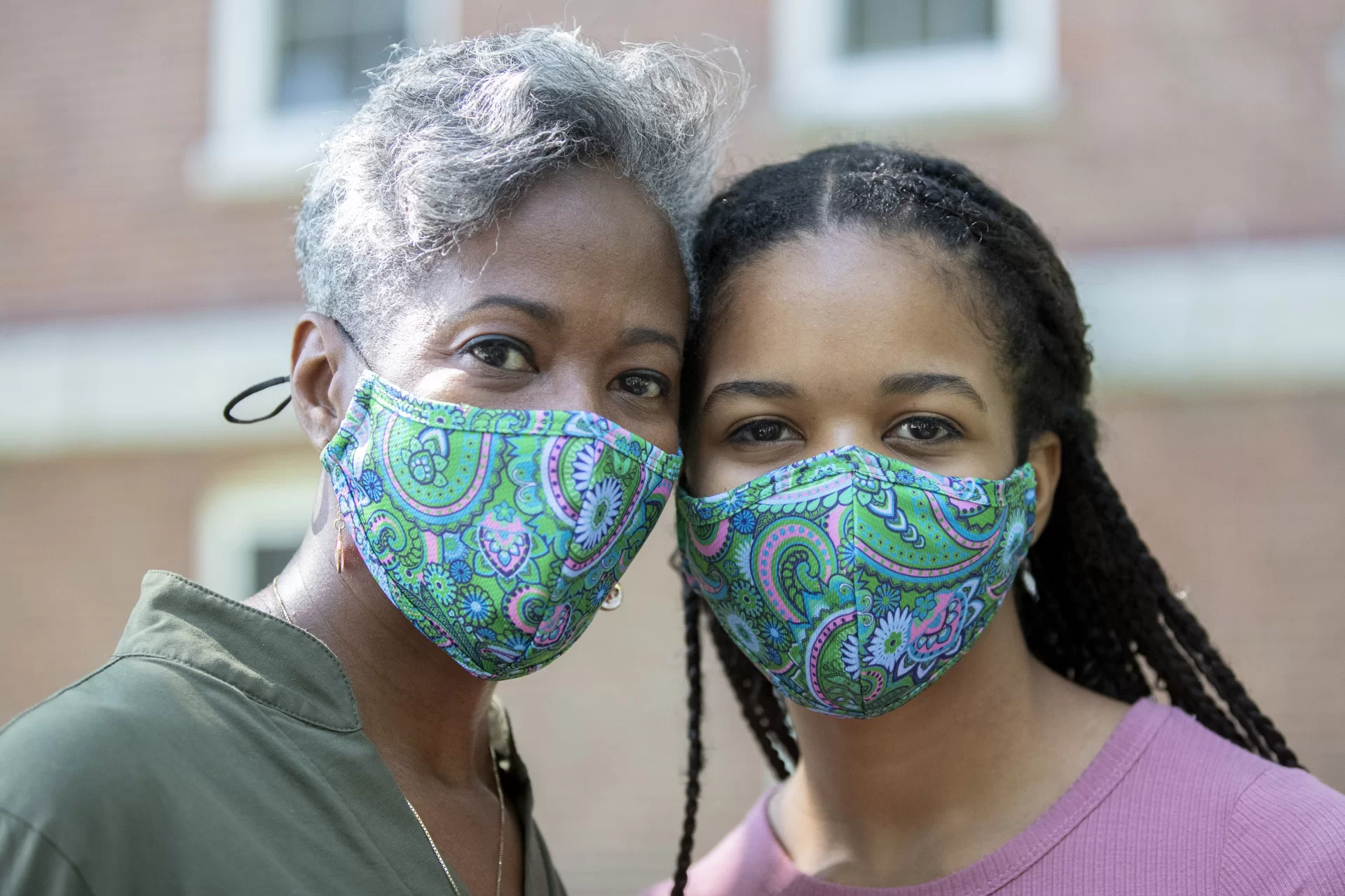 Matching masks for mother and daughter as they pose in front of Parker Hall during move-in day. Jenna Perry '25 of Las Vegas with her mother Tricia Braxton Perry.
---
All Hands and Hearts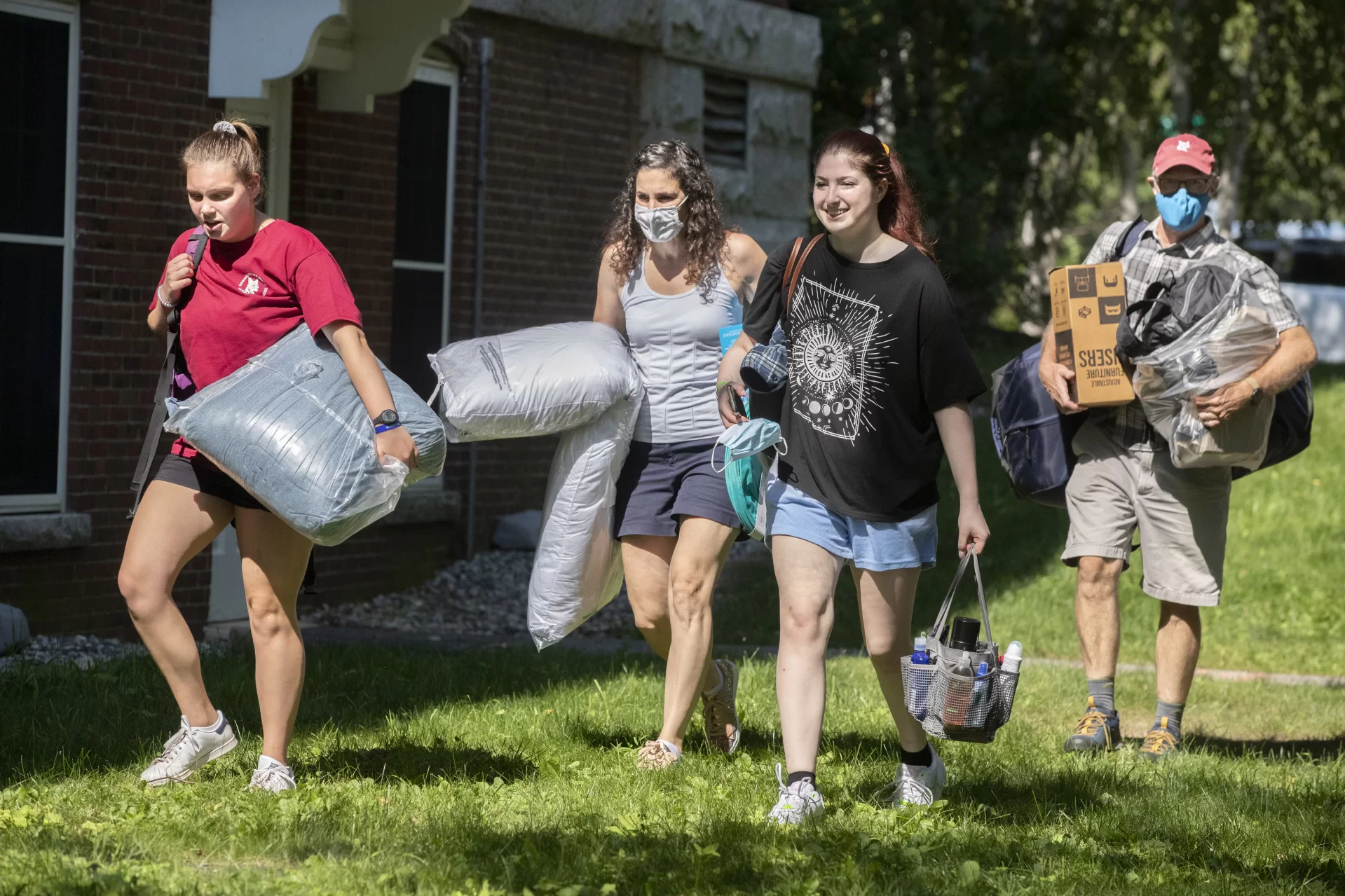 Many hands made light work around campus, including here outside Parker Hall.
---
Cheer Up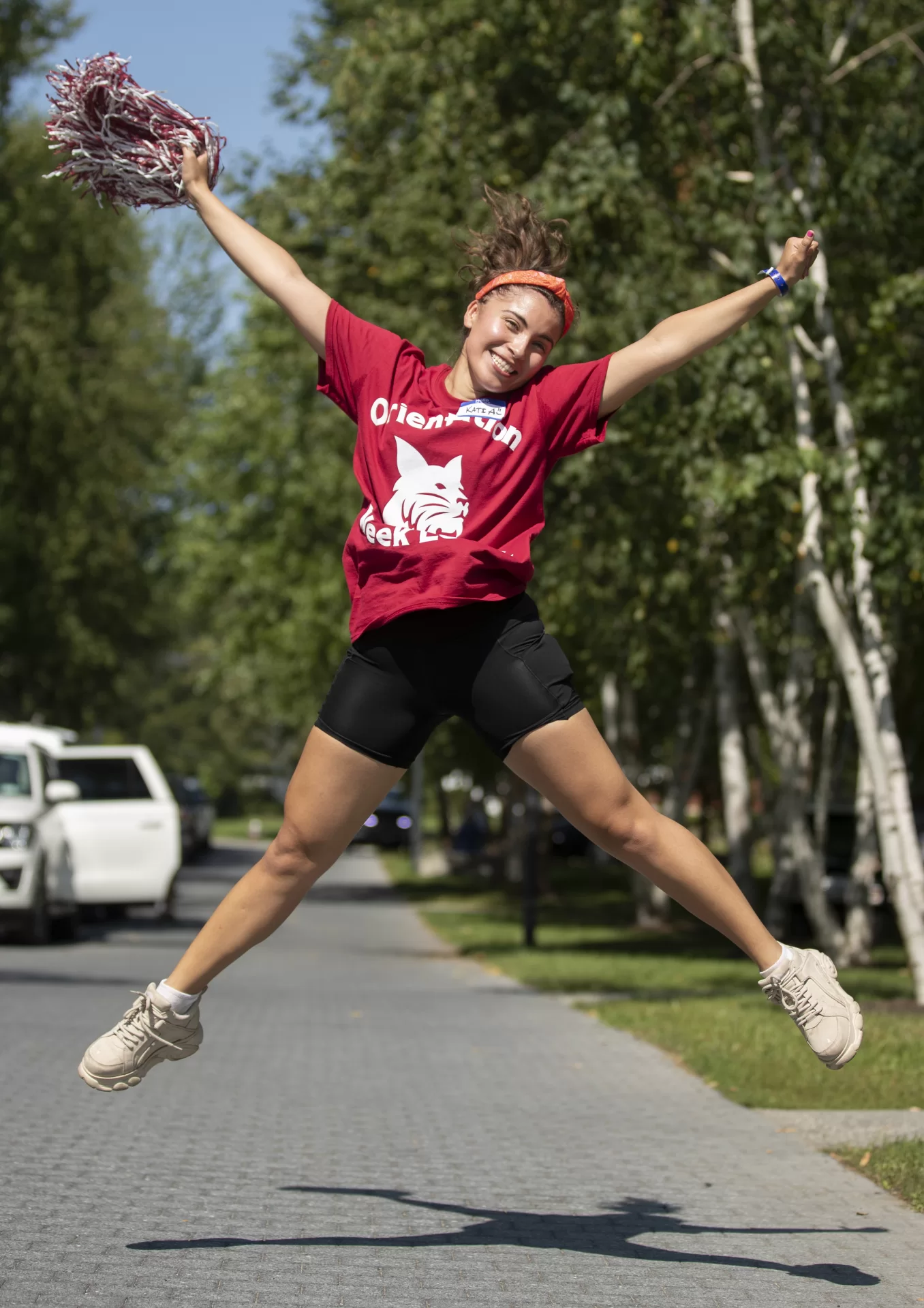 Katia Ryan '23 of Amsterdam, NY, provides welcome-to-Bates energy as new students and their families arrive on Alumni Walk to move into Parker Hall.
---
Hug and a Smile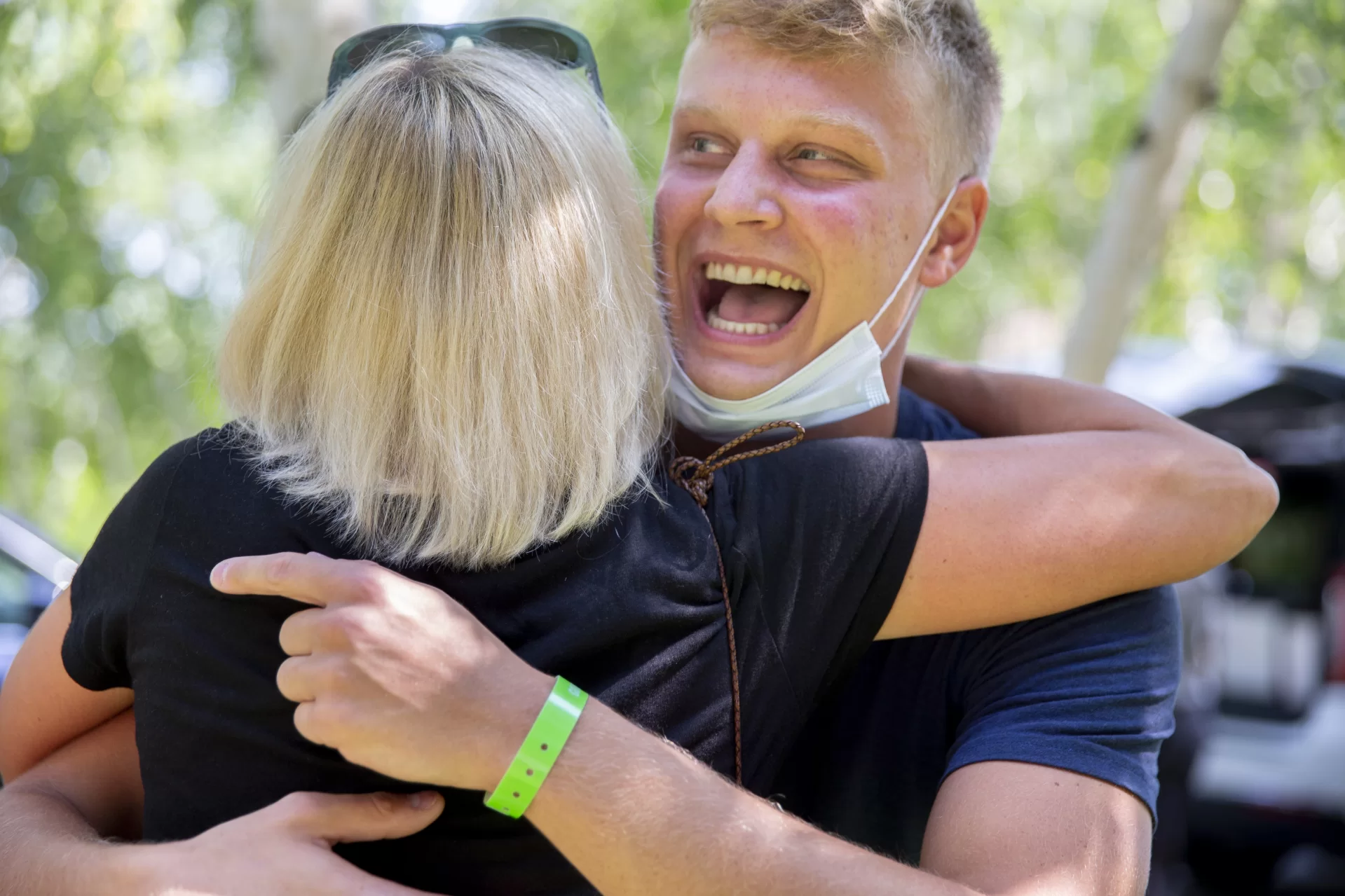 Drew Sachs '25 of Newburyport, Mass., recognizes a family friend upon arrival at his first-year residence, Parker Hall, on Alumni Walk. She is the mother of JB Whiteley '25 of Tampa, Fla.
---
Sealing the Deal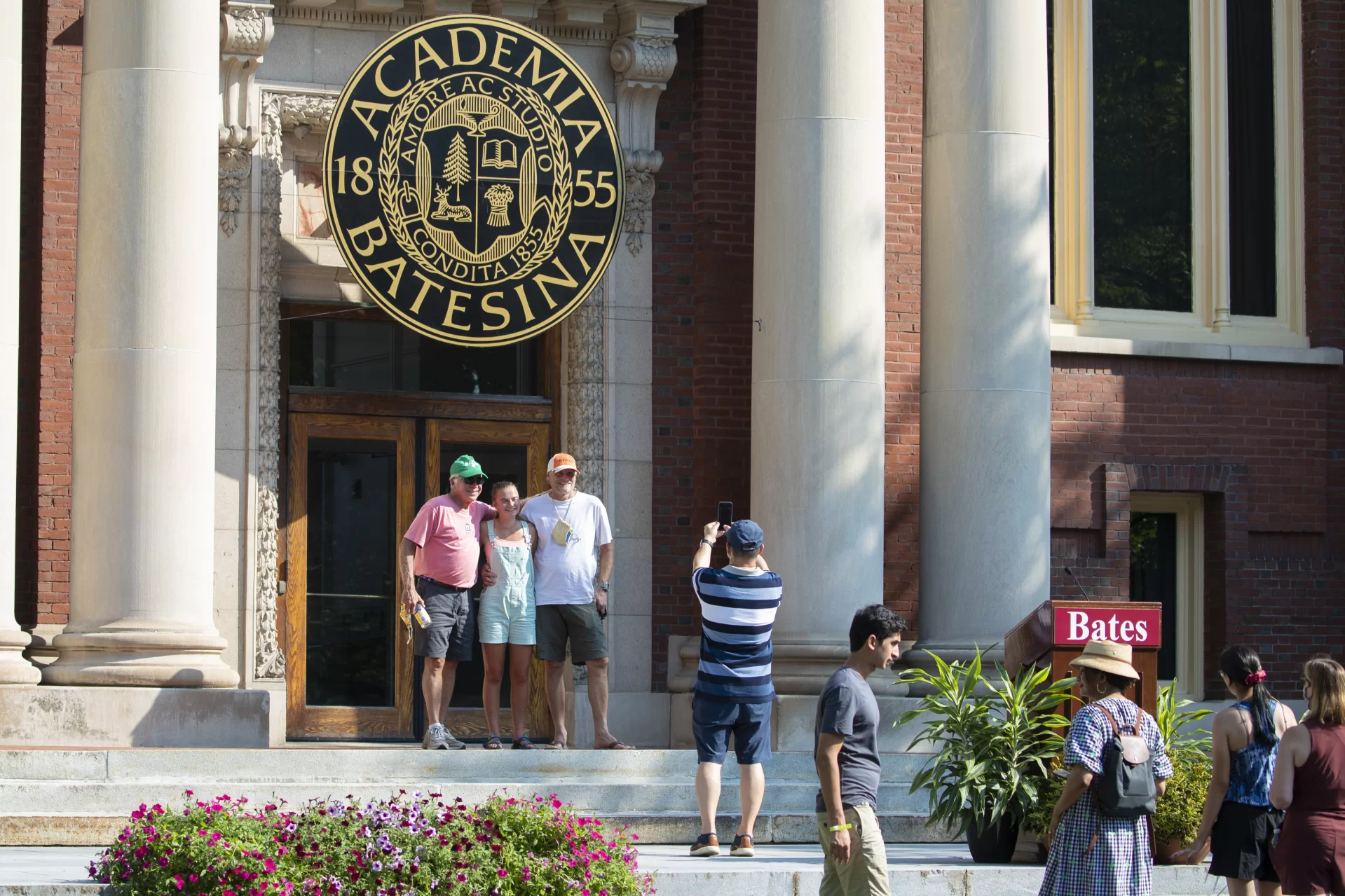 An Opening Day tradition: Posing for family photographs on the Coram Libray porch after the president's welcome.
---
All in the Family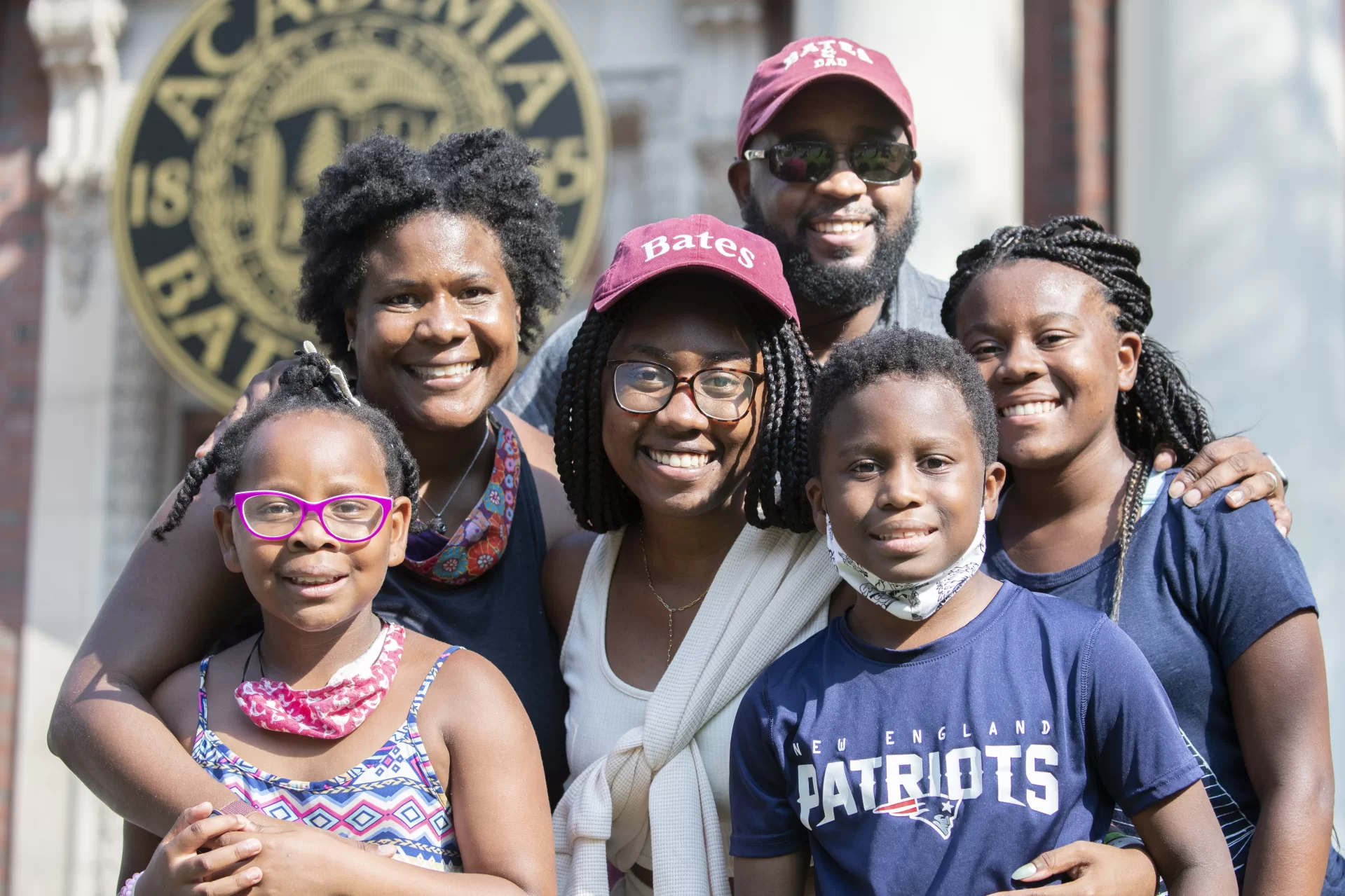 Eden Coleman '25 of Newton Center, Mass., poses for a photograph with her family at the conclusion of President Spencer's welcome address in front of Coram Library. From left: sister Hammond, mother Catrice, Eden, father Kelvin, brother Gideon, and sister Farrah.
---
Away and Toward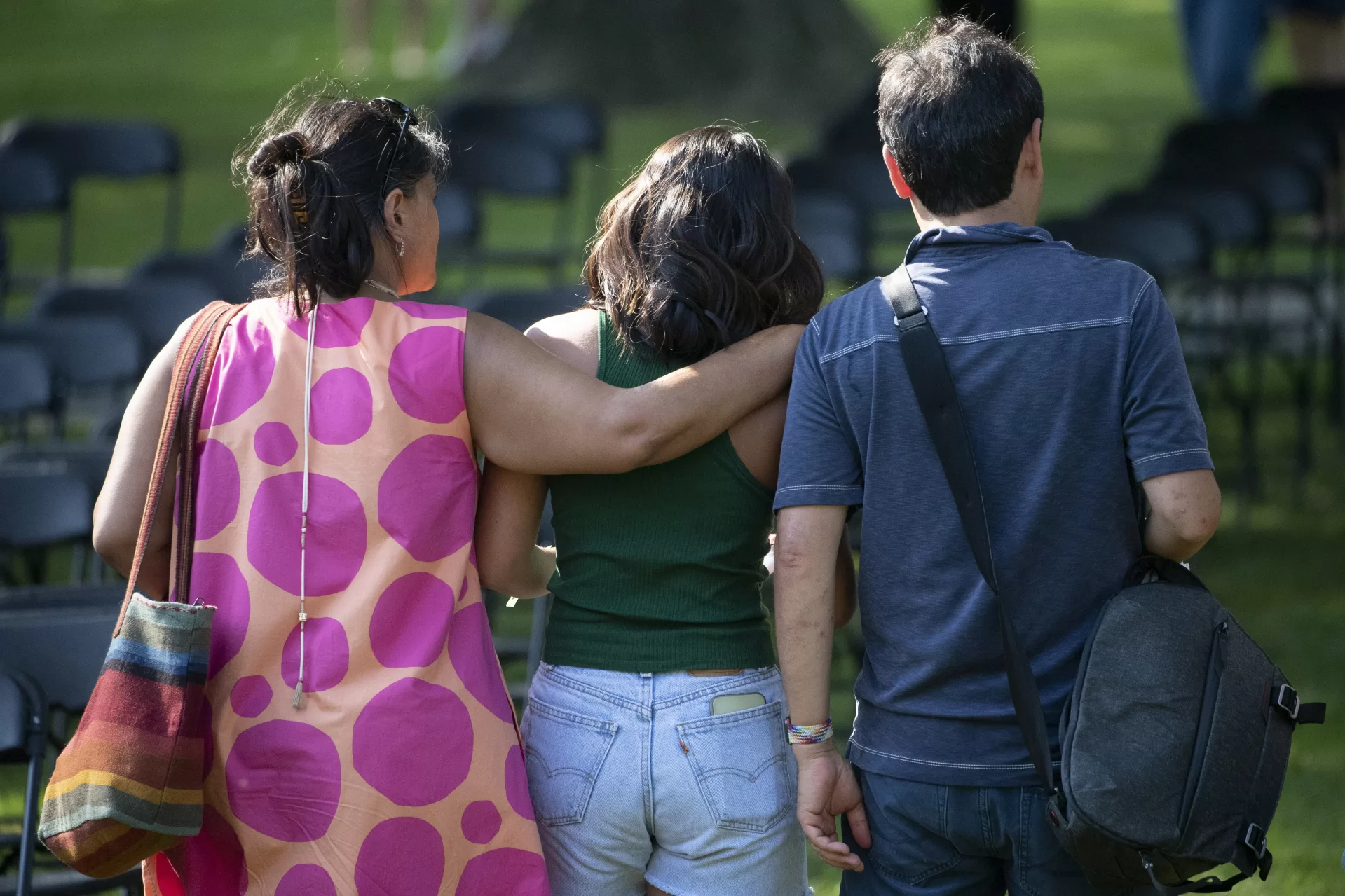 A newly arrived student leaves the Historic Quad with family members after President Spencer delivered her Welcome Address.
View Comments