A selection of recent mentions of Bates and Bates people in the news media.
Tyler Harper, environmental studies faculty
Elites against extinction: The dark history of a cultural paranoia — Los Angeles Review of Books
Assistant Professor of Environmental Studies Tyler Harper is an expert in how writers, scientists, social theorists, and others have historically engaged with so-called x-risks: "threats that could bring about human extinction or permanent civilizational collapse."
That expertise shines through in his review of X-Risk: How Humanity Discovered Its Own Extinction by Oxford University historian Thomas Moynihan.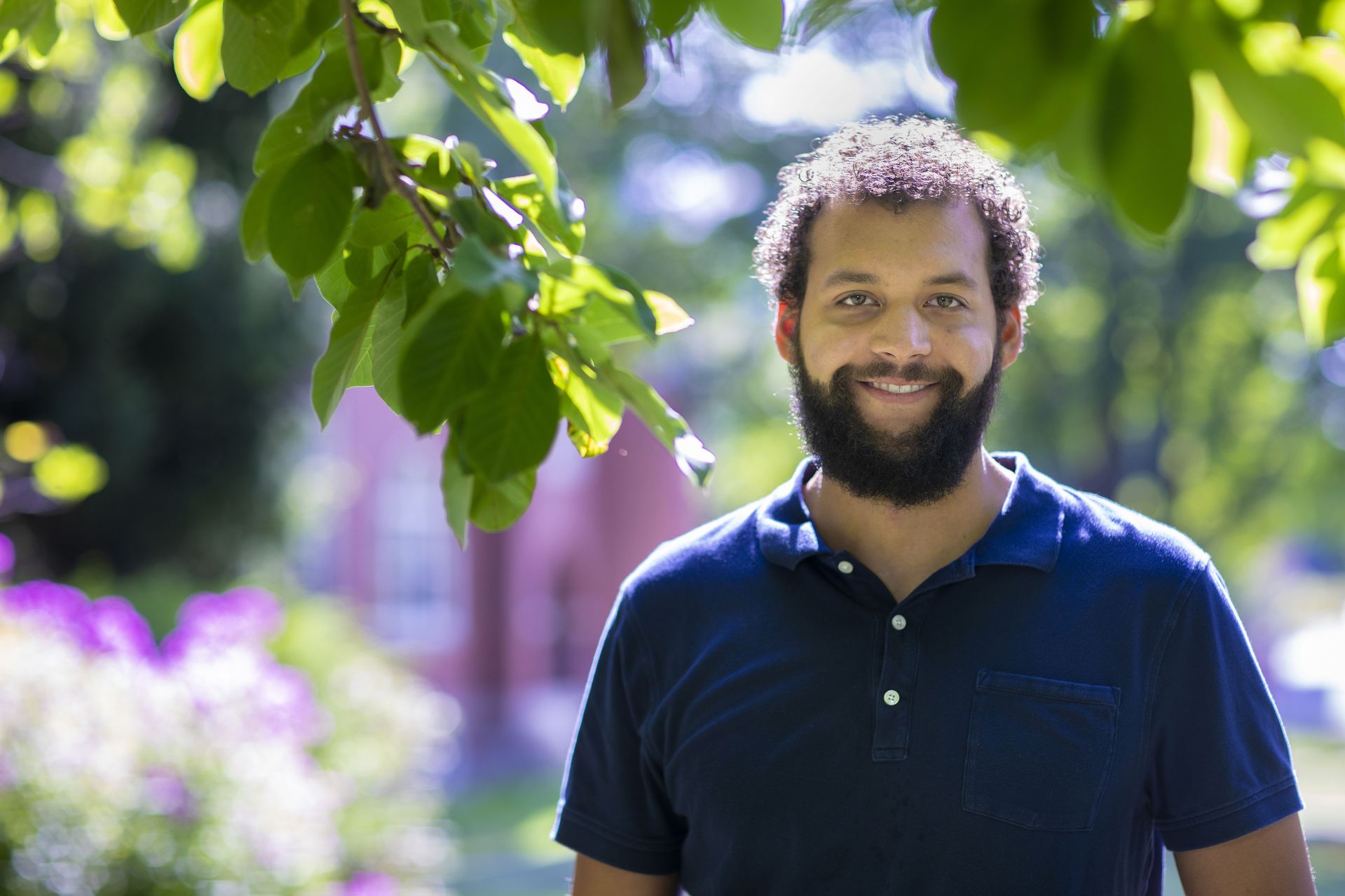 During the Cold War, discussions around existential risks typically focused on nuclear holocaust; more recently, such discussions focus on threats posed by artificial intelligence and climate change.
Any focus on x-risk, whether by great thinkers or by so-called space barons like Elon Musk, is highly problematic, Harper writes, because human extinction historically has been "a hobby horse of the eugenics movement."
Thus, he argues, "we cannot claim to take existential risk seriously — and meaningfully confront the grave threats to the future of human and nonhuman life on this planet — if we do not also confront the fact that our ideas about human extinction, including how human extinction might be prevented, have a dark history."
---
Dempsey Challenge
Dempsey Challenge raises record funds — Lewiston Sun Journal, Sept. 25, 2021
Sun Journal reporter Vanessa Paolella '21 chronicled the in-person return of the Dempsey Challenge fundraiser following last year's virtual edition, noting that "teams from Bates raised just under $30,000, earning the College Cup," a competition among Maine colleges.
The walk/run/ride challenge raised more than $1.3 million for the Dempsey Center, a quality of life care center for individuals and families impacted by cancer, founded by actor Patrick Dempsey, who received an honorary degree from Bates in 2017.
---
Nora Demleitner '89
Nora Demleitner '89 appointed president of St. John's College, Annapolis — St. John's College News
In September, St. John's College announced the appointment of Nora Demleitner '89 as president of the college's Annapolis campus.
Demleitner is the Roy L. Steinheimer Jr. Professor of Law at Washington and Lee University School of Law. She will be the first female president in St. John's College's 325-year history.
---
Tina Gibson-Davis '92 and Jordan Conwell '12
Wealth Inequality and Child Development: Implications for Policy and Practice — The Russell Sage Foundation Journal of the Social Sciences
Call it an academic mini-reunion: Tina Gibson-Davis '92 and Jordan Conwell '12 each made significant contributions to a recent volume of a journal in the social sciences.
Gibson-Davis, joined by scholar Heather Hill of the University of Washington, served as co-editor of the August 2021 volume of The Russell Sage Foundation Journal of the Social Sciences. The issue focuses on the implications of childhood wealth inequality in the U.S.
Gibson-Davis and Hill also contributed their own article, in which they note that the study of wealth inequality and child outcomes has so far received scant attention from scholars, even as patterns of American structural inequality and institutional racism, "under which black and Hispanic families have faced persistent discrimination in lending, credit, and housing markets," are well understood.
Conwell's article, coauthored with Leafia Zi Ye of the University of Wisconsin–Madison, finds, among other things, that "Black and Hispanic children often have significantly worse math and reading scores than same-wealth whites by age 5, and these disparities often increase through age 14, particularly for Black-White comparisons."
Until the other day, Gibson-Davis and Conwell weren't aware of their Bates connection — that fact was pointed out by Bates Professor of Sociology Emily Kane, always on the lookout for alumni in academe and elsewhere.
Gibson-Davis is a professor of public policy and sociology at Duke's Sanford School of Public Policy. Conwell is an assistant professor of sociology and educational policy studies at the University of Wisconsin-Madison.
---
Marshall Hatch Jr. '10
The documentary All These Sons centers young Black men in Chicago who are at risk of becoming victims or perpetrators of gun violence — Chicago Tribune
Columnist Nina Metz of the Chicago Tribune writes about the new film documentary All These Sons, which focuses on the "emotional lives of a handful of young men in Chicago" who are supported by the MAAFA Redemption Project, co-founded by the Rev. Marshall Hatch Jr. '10 and the Inner City Muslim Action Network.
The film focuses on the never-ending need for funding for organizations like Hatch's as well as on the implications of non-Black filmmakers having the power to tell a story about young Black Americans.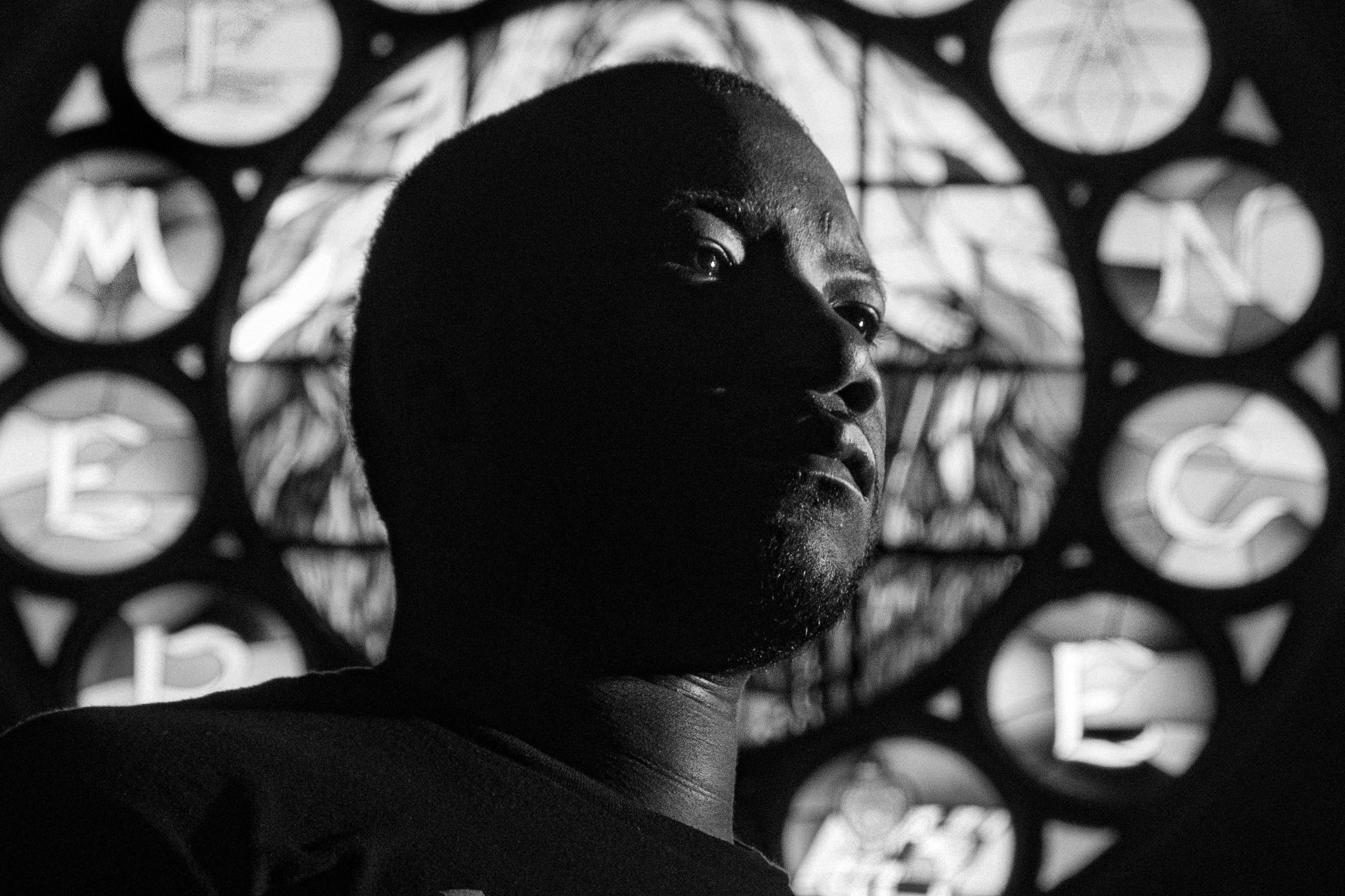 ---
Sarah Sherman-Stokes '05
Terriers running the Boston Marathon with a mission — BU Today
BU Today profiled members of the Boston University community who ran the Boston Marathon to support a cause, including Sarah Sherman-Stokes, a clinical associate professor of law at the BU School of Law and associate director of the school's Immigrants' Rights & Human Trafficking Program.
She raised money for the Political Asylum/Immigration Representation Project, which provides pro bono legal services to asylum seekers and unjustly detained immigrants in Massachusetts.
She told BU Today that work at Bates with immigrants motivated her to enter immigration law. She also studied abroad, in Central America, hearing "stories from folks whose parents or grandparents or siblings had made the journey north to the U.S."
---
Myron Beasley, American studies faculty
Collard greens: From down South to down East — Portland Press Herald
Portland Press Herald food and books editor Peggy Grodinsky interviewed several Mainers, including Associate Professor of American Studies Myron Beasley, for a story about collard greens, a Southern favorite but, for Northerners like Grodinsky, somewhat mystifying.
Beasley's research includes exploring the intersection of cultural politics, material culture, and social change; he's also an expert in how food intertwines with culture and history.
Though not a facile cooker of collards, Grodinsky recalls, when she lived in New York City, enjoying "rice and beans with a tangle of bright green collard ribbons (shockingly good) at a hole-in-the-wall Brazilian restaurant."
Beasley, who did academic research in Brazil "helped me identify those, surmising they were a classic Brazilian preparation of collards sautéed with oil, garlic and a bit of water, then mixed with a "dressing" of onions, lemons, jalapeños and cilantro."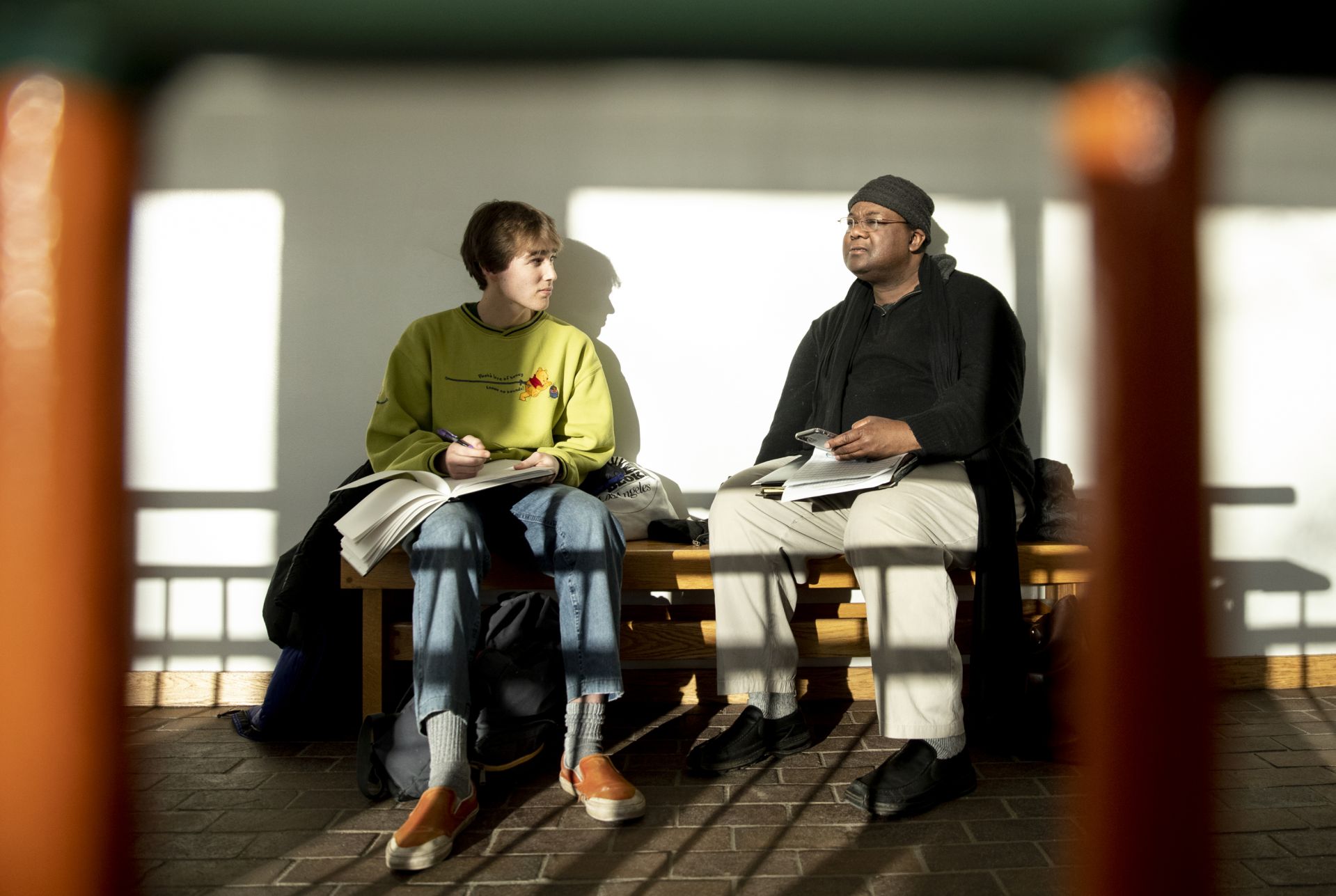 ---
Emily Kane, sociology faculty
California to make retailers to offer gender-neutral kids' sections — Bloomberg Equality
Media outlets including Bloomberg Equality reported on a new California law that requires big retailers to create gender-neutral departments for some toys and child care items.
"Even before California took this step, companies had been tweaking how they merchandise products for kids," according to reporter Augusta Saraiva. "In 2015, Target stopped displaying gender-based signs on its children's departments."
Quoting Professor of Sociology Emily Kane, Saraiva said that it will take a while for gender-neutral clothes and toys to become mainstream. But "especially among relatively affluent urban consumers, there is movement in that direction, and it will continue."
---
Jennifer Ruma Bova '91
Designing for home decor with Jenny Bova — Pattern Observer
Co-founder of Bova Creative Jenny Ruma Bova '91 is an interior-design expert for both commercial and residential spaces with a special focus on surface design.
In a Q&A with the trade publication Pattern Observer, she talked about trends in interior design:
"Trends in home decor tend to move much more slowly than fashion," she said. "Quick-to-market, lower-end products tend to be more trendy — think HomeGoods and At Home, both good resources for specific jobs."
If a client wants to embrace current trends, she encourages pieces that are "inexpensive or easy to change: paint colors, wallpaper, pillows, and accessories."
Current trends include back to nature, "very evident in all things botanical and of the outdoors. People stuck at home for the last 18 months are bringing their love of the garden inside with textiles. Suddenly the spaces where we spend our time have become very important."
---
Dale Chapman, music faculty
Jazz venues have been hit particularly hard by the pandemic. They are hoping the worst is over — The Washington Post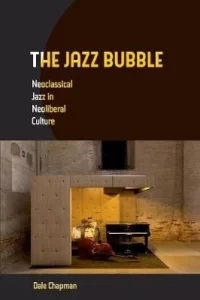 Associate Professor of Music Dale Chapman, author of The Jazz Bubble: Neoclassical Jazz in Neoliberal Culture, is quoted in a Washington Post story about a decades-long trend of jazz club closures that's been exacerbated by the pandemic.
Chapman explains that gentrification and rising rents are fueling the trend in larger cities. "Many of the most prominent clubs, even the ones that are well established and very famous, have tremendously high overheads," he said.
---
Andrea Emshoff Nelson '00
Swimmer enjoys open and cold-water challenges — Sun Gazette
The Sun Gazette of Virginia reported on Andrea Emshoff Nelson '00 completing the 20 Bridges Manhattan Swim around the New York City borough on Aug. 24.
The 28.5-mile event "is one of the big open-water swims that I wanted to do, and I felt great the whole time," Nelson told reporter ​​Dave Facinoli. Nelson, who was a competitive diver at Bates, lives in Arlington, Va., where she is a member of the Wave One Open Water swimming group.
The swim is considered one leg of the triple crown of open-water swims that Nelson hopes to complete. The others are the 21-mile English Channel swim and the 20-mile swim from Catalina Island to the California mainland.
---
Elizabeth Strout '77
Elizabeth Strout gets meta in her new novel about marriage — The New York Times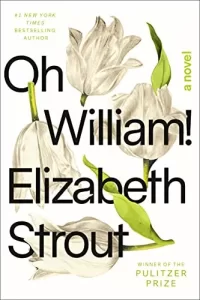 Media outlets are lavishing praise on the new novel from Elizabeth Strout '77, Oh William! The novel's narrator is Lucy Barton, whom readers met in My Name is Lucy Barton (2016) and Anything is Possible. This time, we see her as she's mourning the death of her second husband, and revisiting her relationship with her first husband, William Gerhardt.
The New York Times notes that "Strout works in the realm of everyday speech, conjuring repetitions, gaps and awkwardness with plain language and forthright diction, yet at the same time unleashing a tidal urgency that seems to come out of nowhere even as it operates in plain sight."
The effect, notes The Guardian, is a "confiding intimacy" in the prose, "as if the reader were catching up with an old friend in a particularly confessional mood. At the same time it invites the reader to speculate on what isn't being told and what the speaker doesn't even realise she is telling you."
Read the stories:
---
Carter Casner '07
Fright Court — Judge John Hodgman
Carter Casner '07 and his wife, Jessie Givens Casner, appeared on the comedic court-show podcast Judge John Hodgman to settle a spooky dispute.
Jessie brings the "suit" against Carter, challenging his longstanding belief (and oft-told, she adds) that his childhood home in Providence, R.I., was haunted. The hosts chortle when hearing that the historic 1843 home was once a Unitarian chapel: "Not the spookiest of denominations."
In the podcast, Casner notes that while he believes his house was haunted, he doesn't believe in ghosts or the afterlife.
Presenting such an apparent contradiction is classic Carter, says Jessie, who tells the amused hosts that her husband was a philosophy major and studied rhetoric at Bates. "He lives to argue every point in the world. That's his fun. It's part of why he likes telling this story: 'I don't believe in ghosts, but I grew up in a haunted house, so let's debate.'"
---
Corey Harris '91
Bluesman Corey Harris mixes traditional American & West African blues with protest on 'Insurrection Blues' — Glide Magazine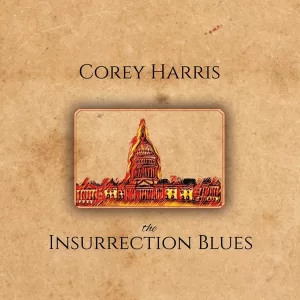 Insurrection Blues is the 20th album by roots artist Corey Harris and his first in three years.
For the album, "Harris went back to the roots of American blues as well as unearthing traditional West African tunes," writes Jim Hynes for Glide Magazine.
"Harris weaves gospel, Delta blues, and the roots of these forms in an acoustic tour de force worthy of the MacArthur Fellowship and honorary music doctorate from his alma mater, Bates College in Maine."
---
Sulo Dissanayake '08
Power of Play — The Founder
Sulo Dissanayake '08 was interviewed on The Founder with Tashiya Segel, a series produced by Daily Mirror of Sri Lanka that profiles entrepreneurs and their businesses.
Dissanayake is founder and artistic director of Power of Play, a venture that uses puppetry, performance, and storytelling in service of educational programming.
"Performance is an ancient, timeless art," Dissanayake said. "There is nothing like a physical performance. You can't replace that."
The power of puppetry is seen in how it provides an avenue for "discussing tough, taboo topics that no one wants to talk about — including sexual violence. Puppets make it easier," she said.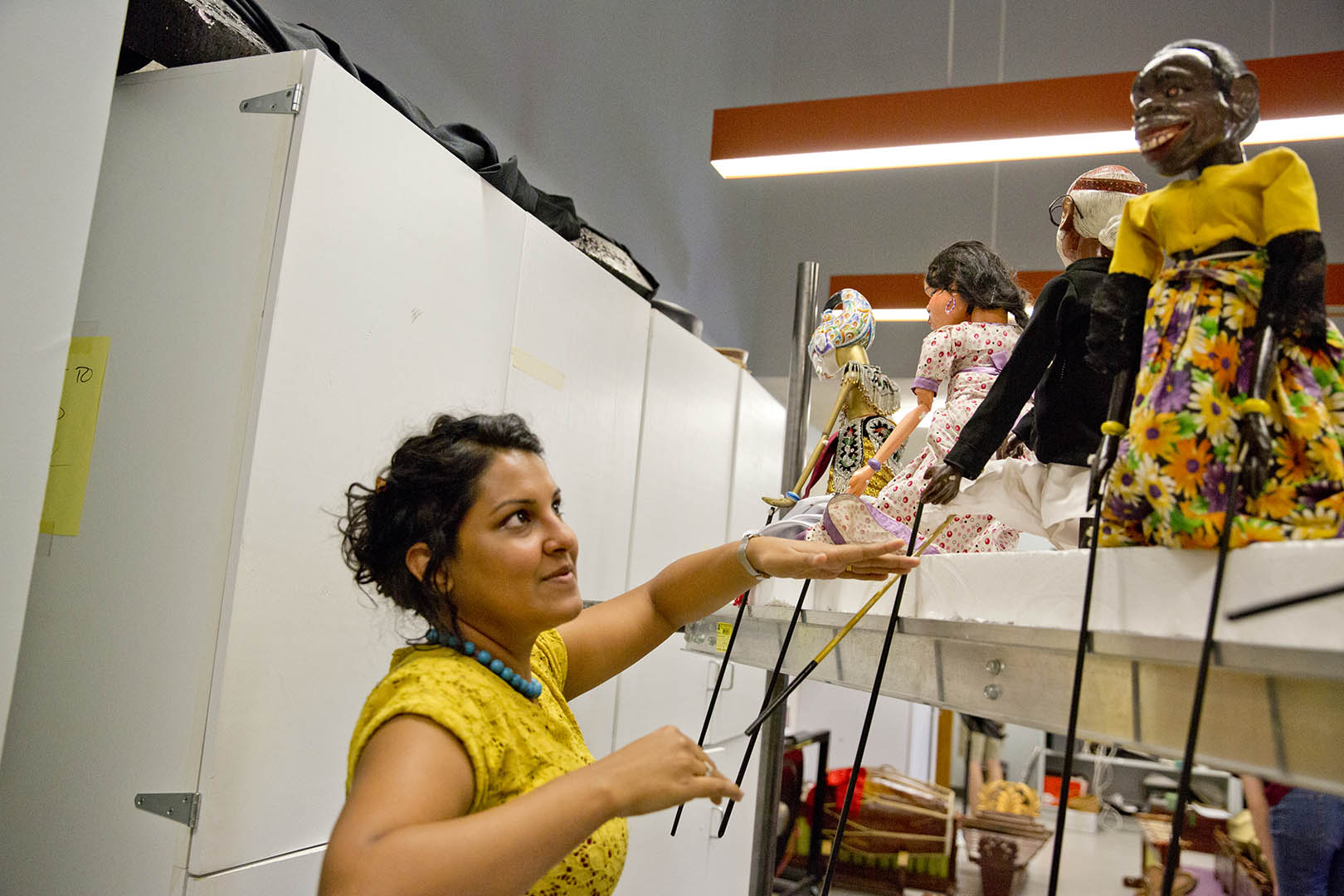 "When you see a puppet, you are fascinated, when you are fascinated you laugh, when you laugh your barriers drops, and you can actually listen to what the puppet is saying rather than judging the message or where it is coming from."
---
Elizabeth Tito '87
'Less is more' for Santa Rosa breast cancer surgeon — The Press Democrat
The Press Democrat of Santa Rosa, Calif., profiled Elizabeth Tito '87, the medical director and surgeon at the Breast Center at Santa Rosa Hospital. Tito works with breast cancer patients, and has a "fierce commitment" to her them.
Tito stays informed on the latest research on breast cancer, and her individualized, patient-centered approach focuses on reducing intrusive treatment and maximizing at-home care.
"The field is catching up to me, finally," Tito told Press Democrat reporter Nashelly Chavez.
Several of Tito's patients also spoke with Chavez, emphasizing how Tito's approach to care and her clear and simple explanations make them feel involved and informed.
---
Cassidy Meyer '25, Claire Barlass '25, Maggie Amann '25
Not your typical 5K; participants run in wedding dresses to raise money for Good Shepherd — WGME News
Three first-year students were interviewed by television station WGME for a story about an unusual fundraiser.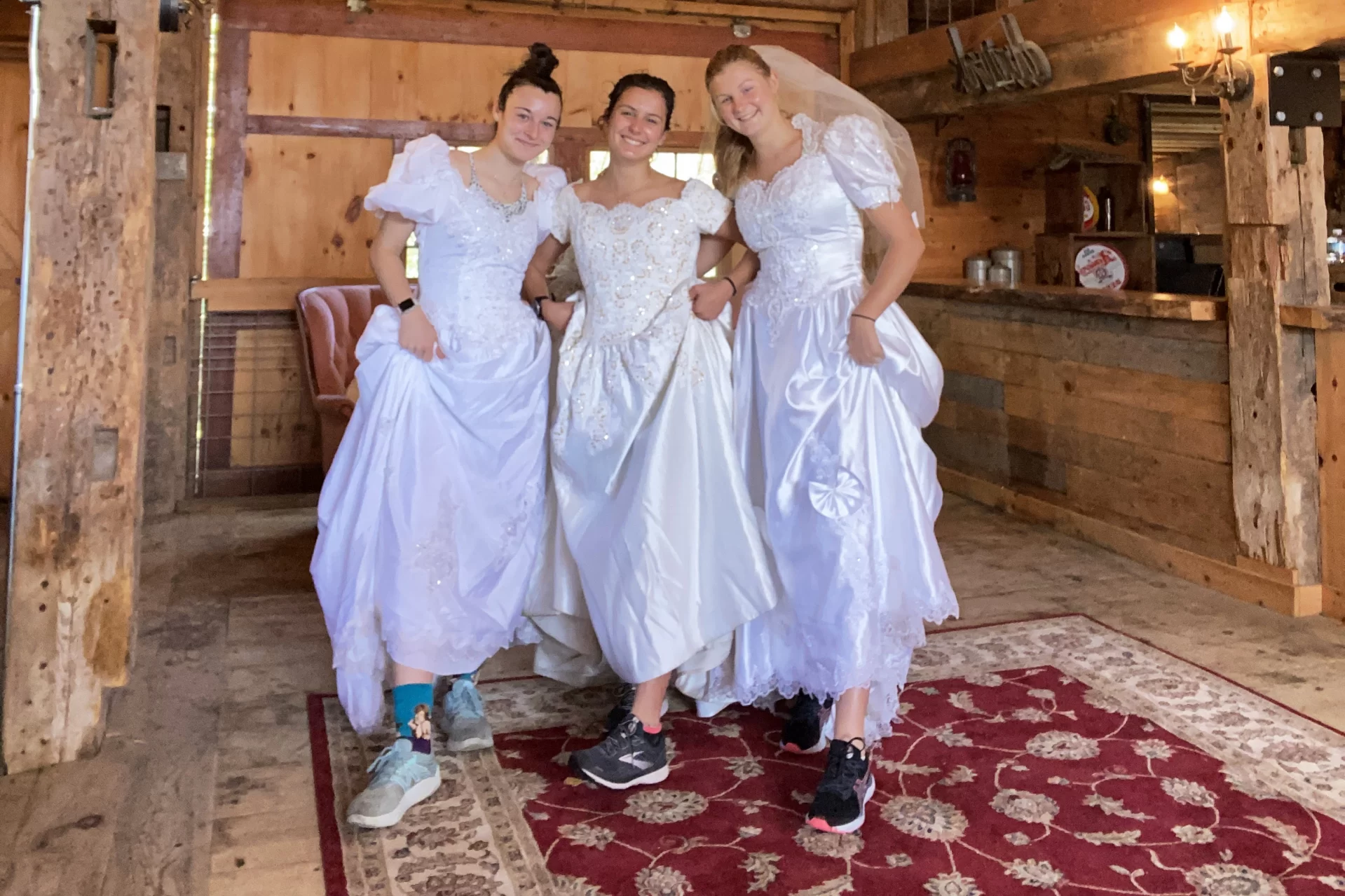 Dubbed the "Running of the Brides," the 5k race/walk asked participants to don wedding dresses. Sponsored by a wedding venue in nearby New Gloucester, the event raised nearly $500 for the Good Shepherd Food Bank.
Cassidy Meyer of Carbondale, Colo., Claire Barlass of Duluth, Minn., and Maggie Amann of Scarborough, Maine, found the event on Facebook.
"I thought of course Maggie found a 5k in wedding dresses and then I was super excited to come and run in a wedding dress," Barlass said.
---
Bates Museum of Art
The Hartley show at Bates is a must-see, but don't delay — Portland Press Herald
The Bates College Museum of Art's soon-closing exhibit, Marsden Hartley: Adventurer in the Arts was featured in the Portland Press Herald, and is an "​​astounding exhibition," according to the museum's director, Dan Mills.
Marsden Hartley is recognized as a "titan of modernist art," wrote Press Herald reporter Bob Keyes. The exhibition features over 35 paintings from 36 years of Hartley's career, including his 1915 painting "Schiff," in its U.S. debut showing.
---
Jesse Robbins '06
Dam removal will aid fish recovery, economy — Kennebec Journal
In a letter to the editor of the Kennebec Journal of Augusta, Maine, Jesse Robbins '06 supports the removal of the four dams on the Kennebec River between Waterville and Skowhegan.
He referenced research on the estimated economic benefits of dam removal that he and Elmer Campbell Professor of Economics Lynne Lewis conducted when he was a student.
"[The removal] is the only way forward for endangered Maine Atlantic salmon. Removal will also help energize economies of towns located on the river in this stretch," Robbins said.
View Comments