Students put studying on the chopping block on Monday by doing some target practice — with axes. The activity made for a great outlet for finals-induced stress and frustration, and an opportunity to do something outdoors.
"We were just talking about how we needed to split up studying and doing fun things," said Hailey Singer '24 of West Hartford, Conn., who was on her way to study at Ladd Library when she saw a crowd gathered at the arcade, the covered outside area that faces Alumni Gym. "This is perfect."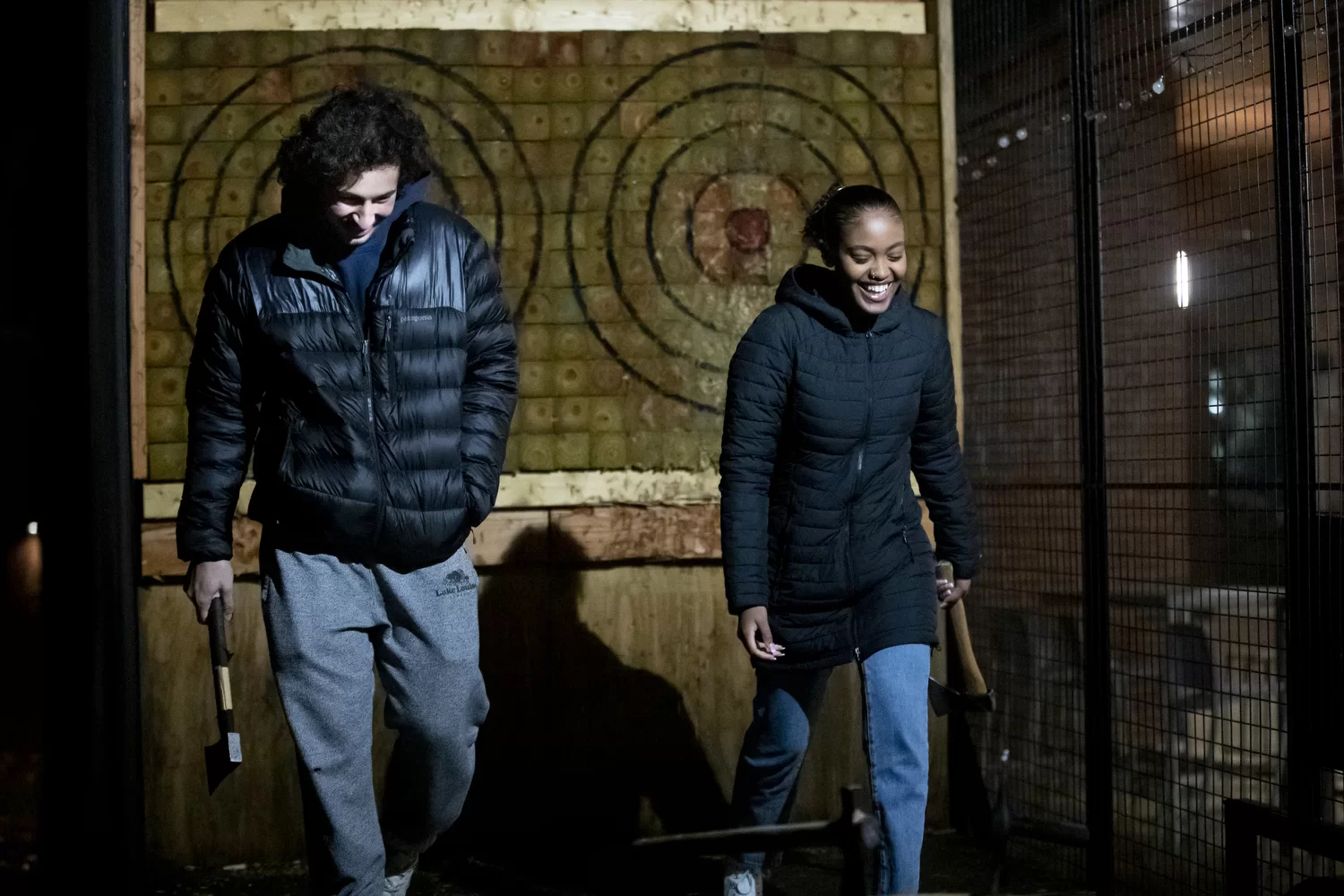 After signing a safety waiver and getting some pointers from an "ax-pert" instructor, students, two at a time, took turns tossing hatchets at a wooden target in a fenced trailer — dubbed "the cage" — provided by The Axe Pit, a Portland-based axe-throwing venue.
Despite the cold, foggy weather, the arcade was soon ringing with voices and laughter — and music — as students waited in line, cheering each bullseye and groaning when a hatchet bounced off the target to land on the floor of the trailer.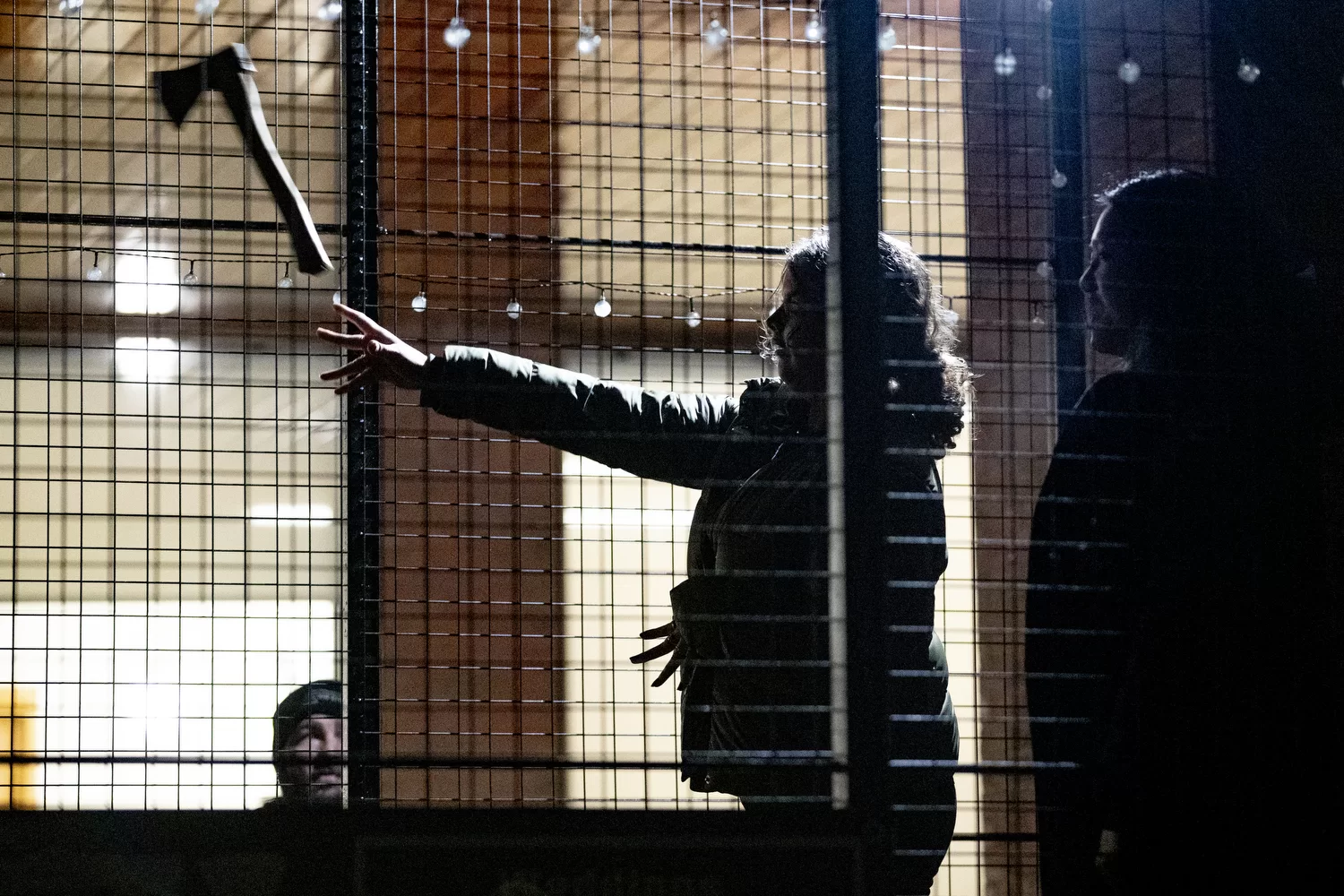 "It's a good de-stressor," said Piper Strunk '24 of Cape Elizabeth, Maine, who was on her way to study with Singer at the library. "Especially during finals, to be able to relax for a second and throw an axe."
Fall semester finals began Tuesday and conclude on Monday, Dec. 13.
The afternoon event was part one of the day's "axe and relax" theme sponsored by the Office of Campus Life. In the evening, a spa-inspired study break in Chase Hall Lounge featured a self-care product giveaway.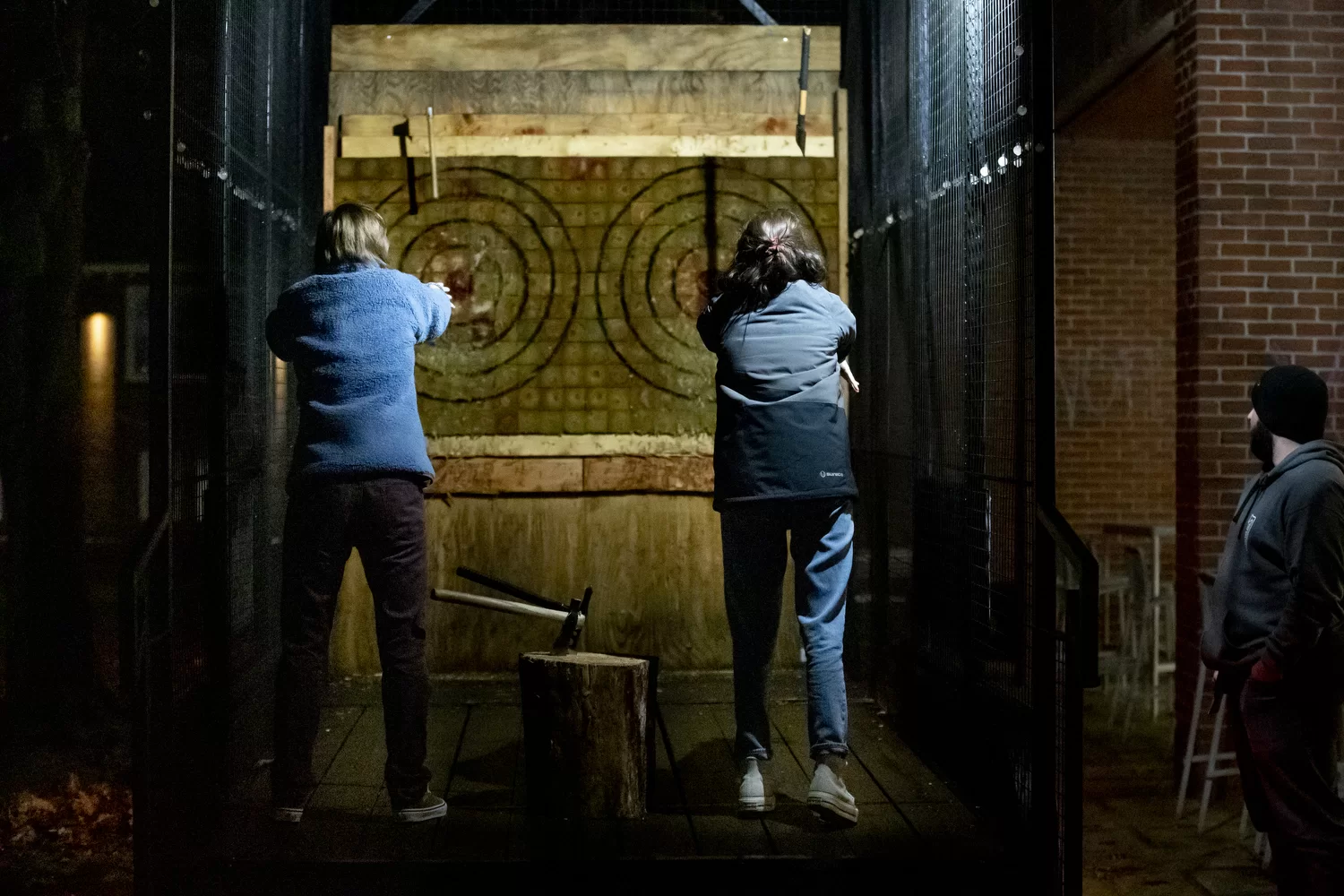 Aml Mohamed, interim coordinator of campus life programming, came up with the idea. "I thought it would be appropriate for exams week," Mohamed said. "But I wanted to make sure it would be safe."
After a few video calls with Jules Slesarchik from The Axe Pit to check out their safety rules and regulations, Mohamed was satisfied that this would be the perfect stress reliever for students. The event definitely hit the mark, with over 120 students stopping to throw axes over the course of the four hours The Axe Pit was on campus.
View Comments