A residential area just north of campus, Montello is the name of a street, a rise of land (familiar to generations of Bates joggers), an elementary school, a former reservoir, and an assisted living center.
Street wise
One of Lewiston's oldest streets, Montello Street connects Main Street on the west side of town with Sabattus Street to the east.
Naming rights
Other Montello-named places in the U.S. include a neighborhood in Brockton, Mass.; a canyon and creek in Nevada; and a town in Wisconsin.
Some sources suggest "Montello" is based on the French, "mont et l'eau," meaning "hill and water," which seems fanciful. More likely, the name is borrowed from the hill of the same name in northern Italy.
New heights
Since the 1800s, the area around Montello Street has been known as Montello Heights. The street rises and falls about 150 feet through the heights, crossing College Street. North of the street, the land is still mostly undeveloped woodland, including Thorncrag, rising another 150 feet.
Spring has sprung
As bottled water became popular in the 1800s, commercial bottlers like Poland Spring sprang up throughout Maine, including two in Montello Heights whose water was once sold nationally: Windsor Spring was on the west side, and Highland Spring was on the east side, on land that became the Thorncrag Nature Sanctuary.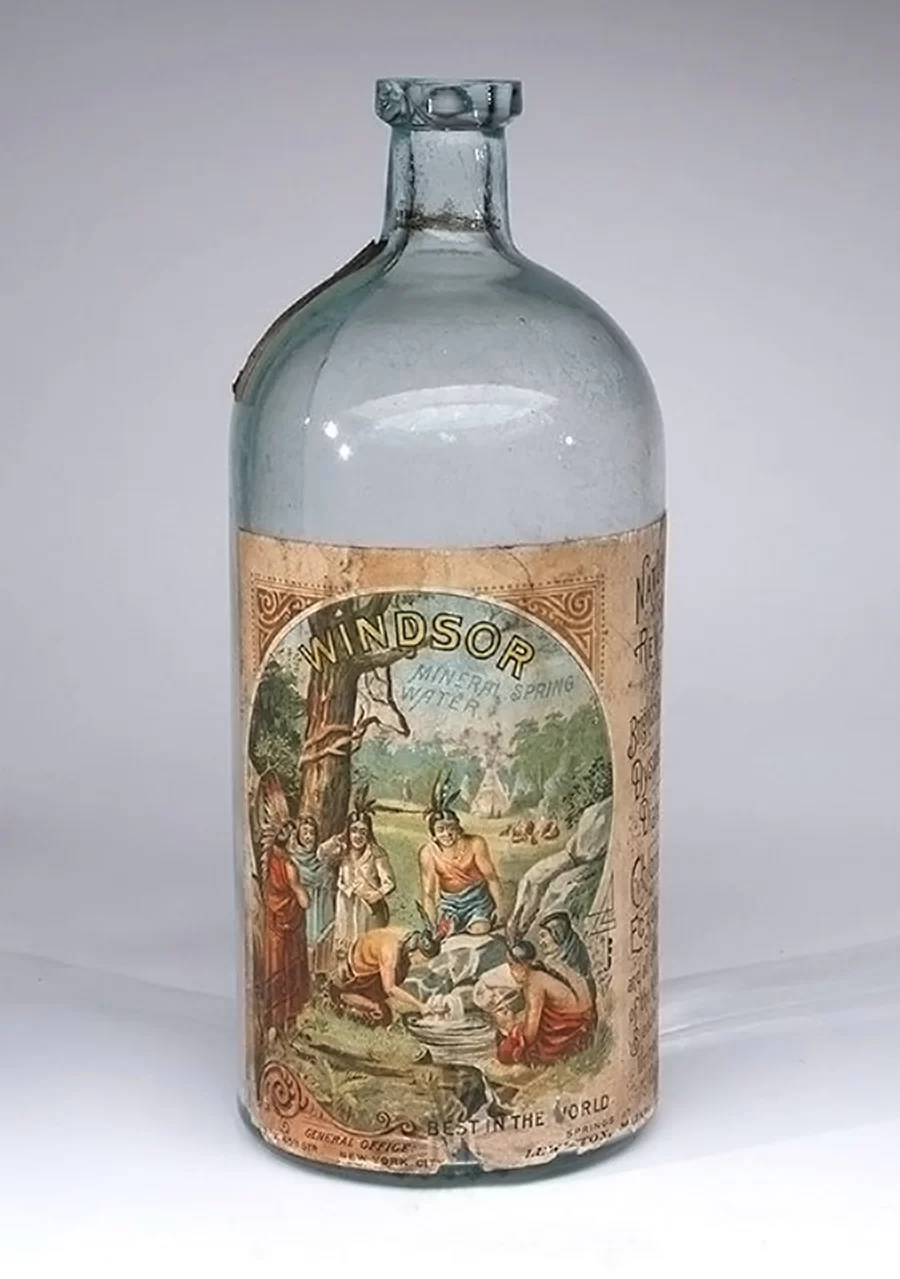 The New York Daily Tribune in 1900 praised Highland Spring water as "a delicious, pure, natural spring water, which wells forth from a never-failing mountain spring in Androscoggin County, Maine." The paper said "several carloads of this water were shipped South for the use of Red Cross nurses in Cuba and in the infected camps of the South during the [Spanish-American] war."
It was endorsed by none other than leading Lewiston citizen Alonzo Garcelon, a physician who said that he "never knew of a case of malarial fever to originate in that state — a very important consideration in the selection of a drinking water."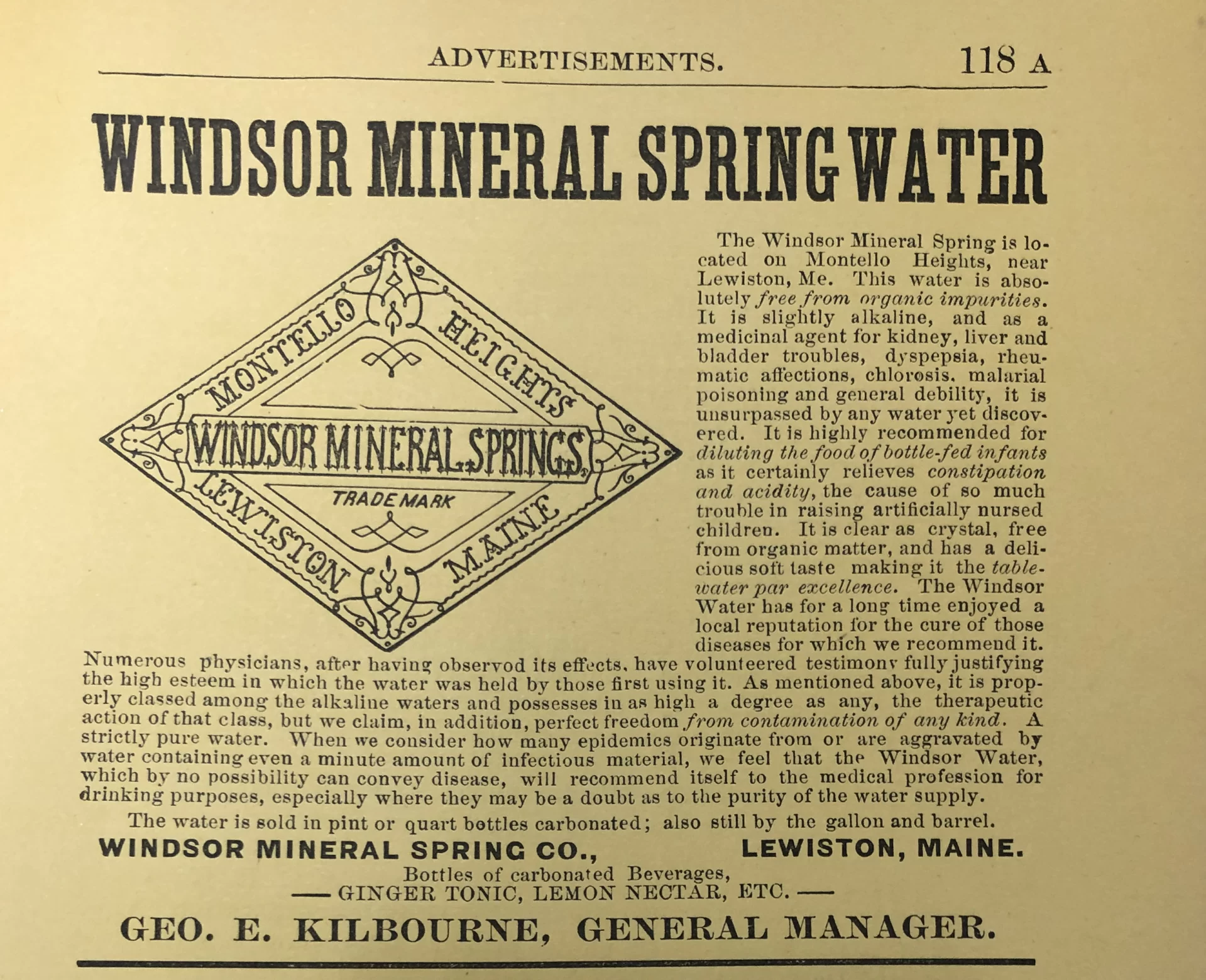 Water Works
Built in 1951, Montello Heights Reservoir was closed as a public water source in the 1980s after the city improved its pumping stations. All public water now comes from Lake Auburn.
Happy Trampers
In the early 1900s, north of campus was mostly farmland. In 1918, The Bates Student reported that seniors in a zoology course trekked to a Montello Heights farmhouse for a snowshoe party. "The trampers enjoyed an oyster stew, apple pie with whipped cream, coffee, apples, and pop-corn."
Montello Street is now part of a traditional three-mile jogging loop: out College Street; right on Montello; right on East Avenue, and back to campus.
View Comments