As seasons go, it was hot and dry. We loved it still, and, true to form, it came and went too quickly. We accept its brevity as we take a nostalgic look in our rearview mirror at This Summer at Bates, filled with internships, campus vistas, classroom learning, the Bates Dance Festival, Admission tours, and a return to fall varsity sports.
To See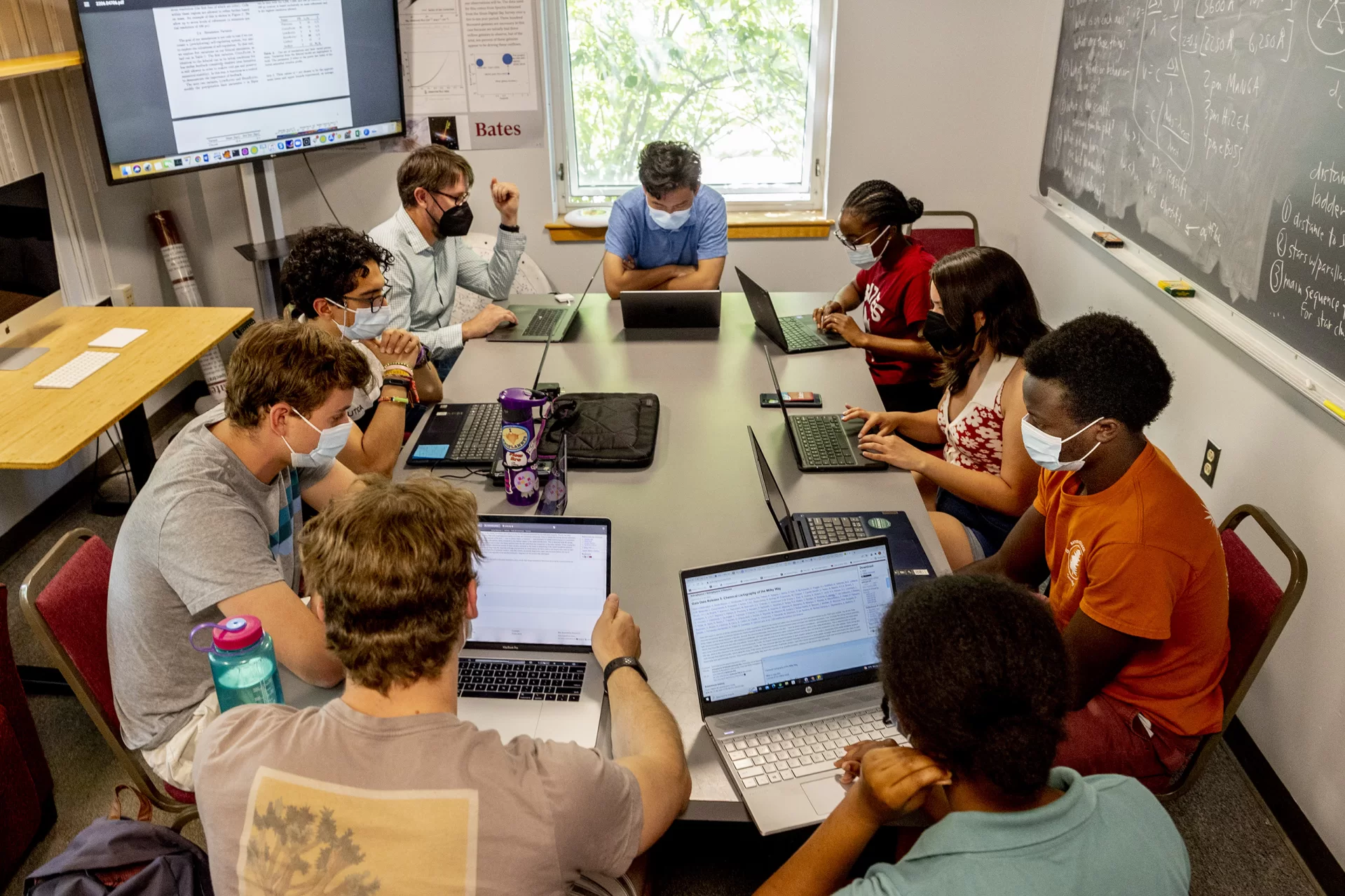 Leonardo da Vinci believed that the scientific mind required saper vedere — typically translated as "knowing how to see."
Associate Professor of Physics Aleksandar Diamond-Stanic gathers his eight student researchers around a table in Carnegie Science 115 — a lab/research space — to hone their own saper vedere: their ability to understand visual representations of astronomical data.
"An important part of each student's development as a scientist," says Diamond-Stanic, is learning to "understand, explain, analyze, synthesize, critique, and create scientific ideas."
---
Blackbird Singing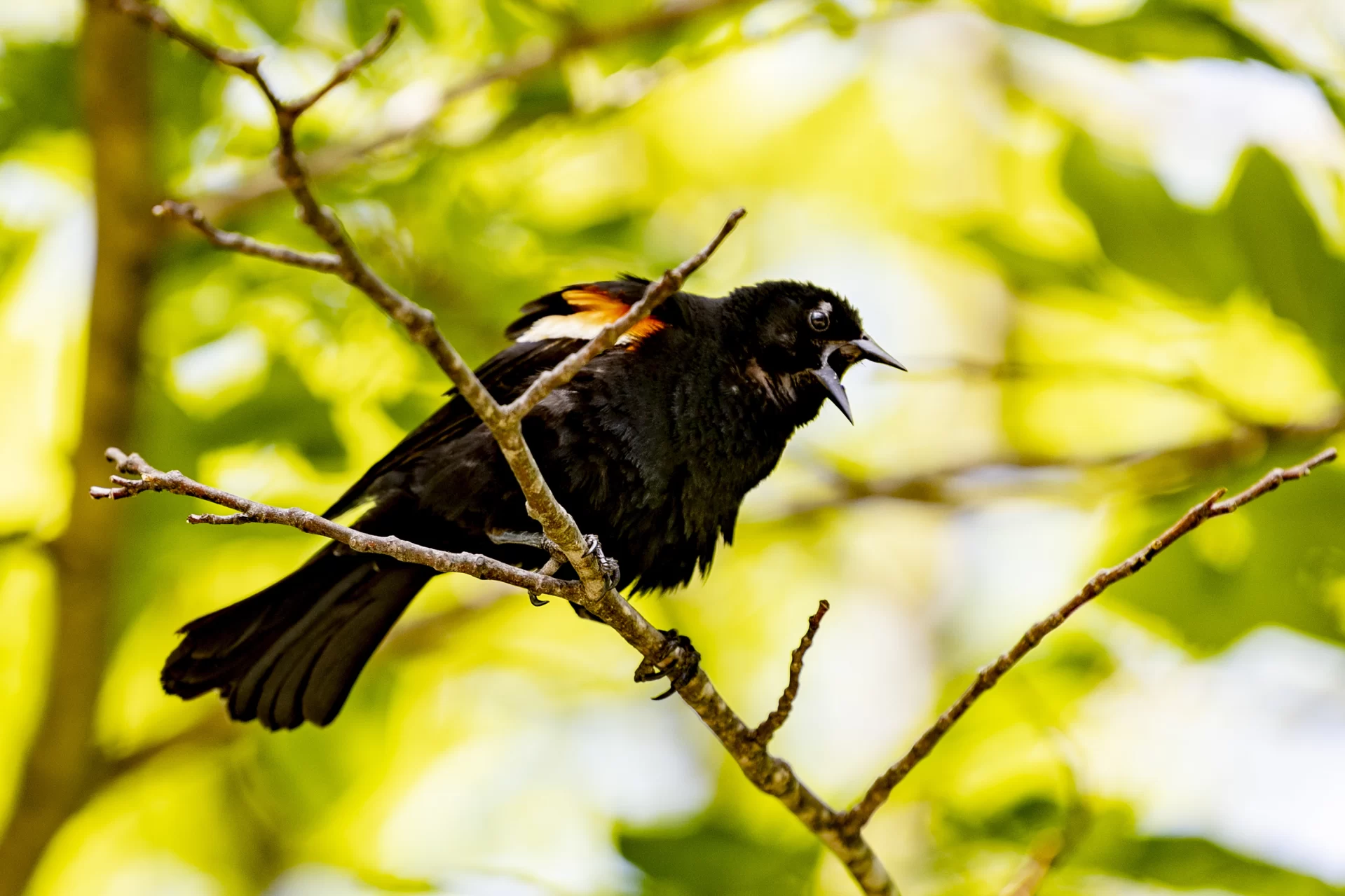 Red-winged blackbirds can be quite vocal and won't hesitate to let you know when you are in their territory, like this male who vocalized during a recent Bates Dance Festival dress rehearsal at Lake Andrews. They can be aggressive during mating season and are known to dive bomb humans and other predators such as crows and hawks to protect their territory.
---
Book Lover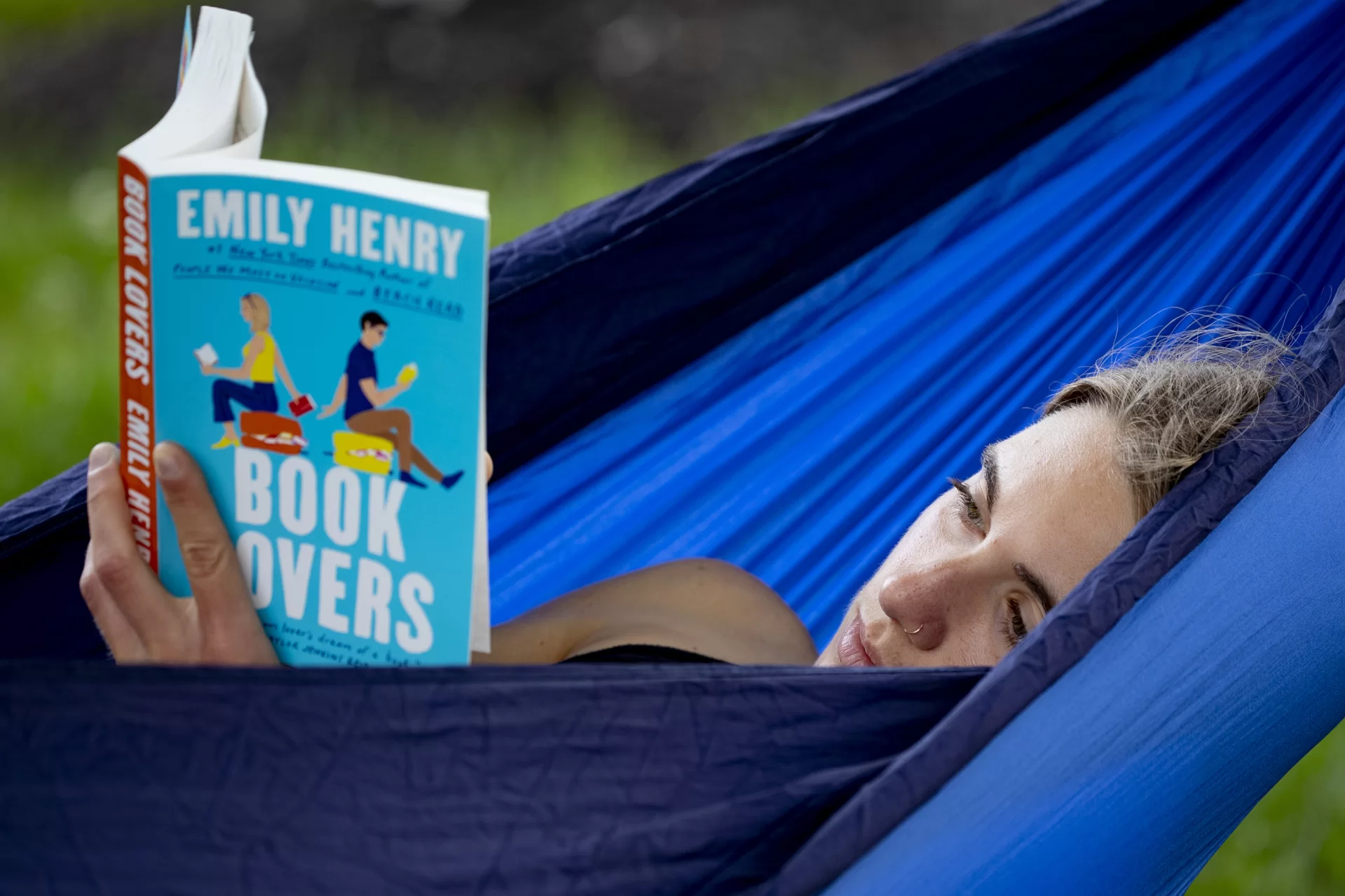 Annie Conway '23 of South Salem, N.Y., snatches a moment to read in a hammock on Alumni Walk. A good book and a great place to hang in the summer sun; what could be better?
---
Dancing Together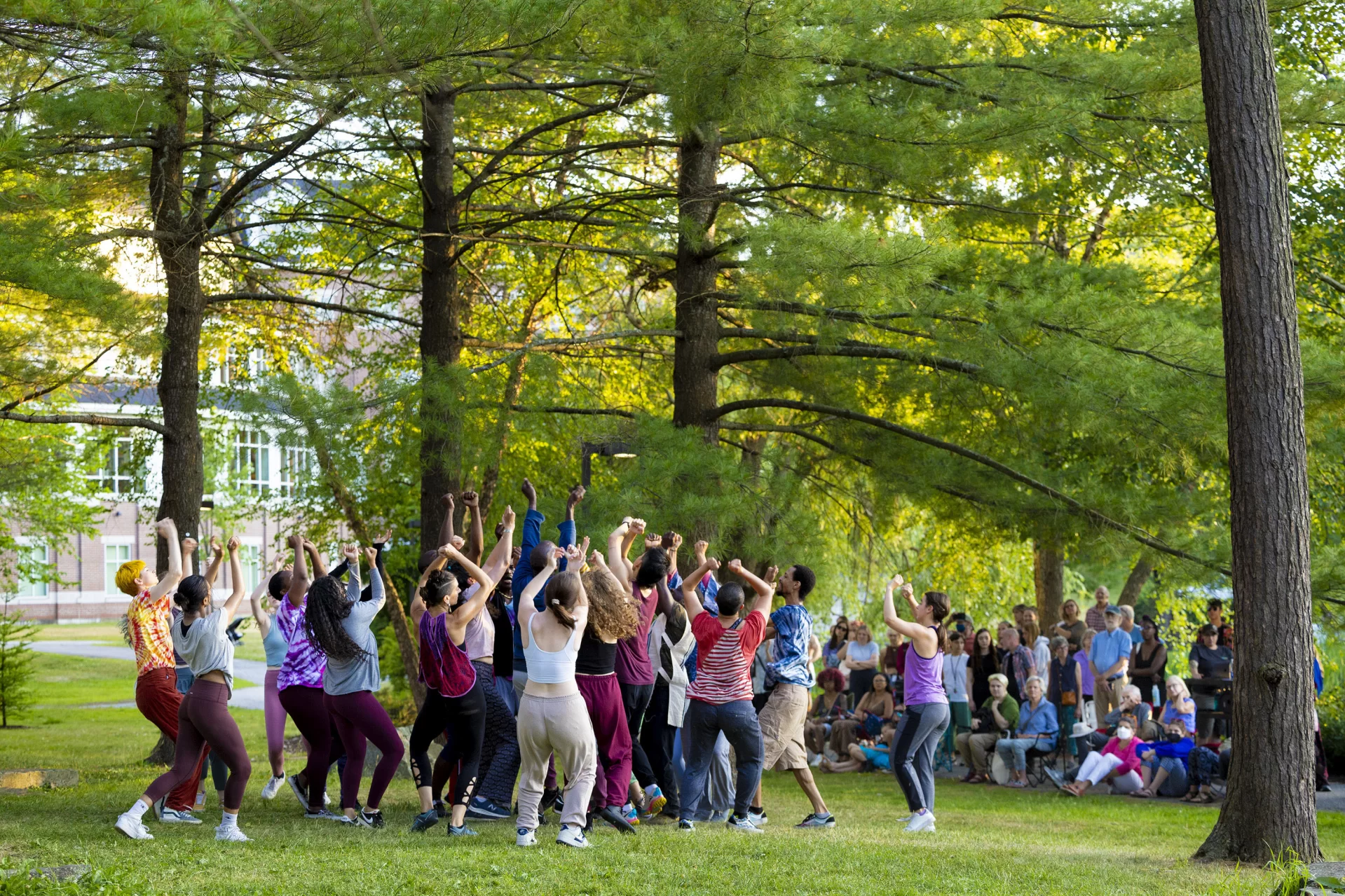 Bates Dance Festival students and faculty and community members from all around southern and central Maine dance together next to Lake Andrews in a devised performance using dances from the company's Shaker-inspired work, POWER, choreographed by Reggie Wilson.
The Weather Vane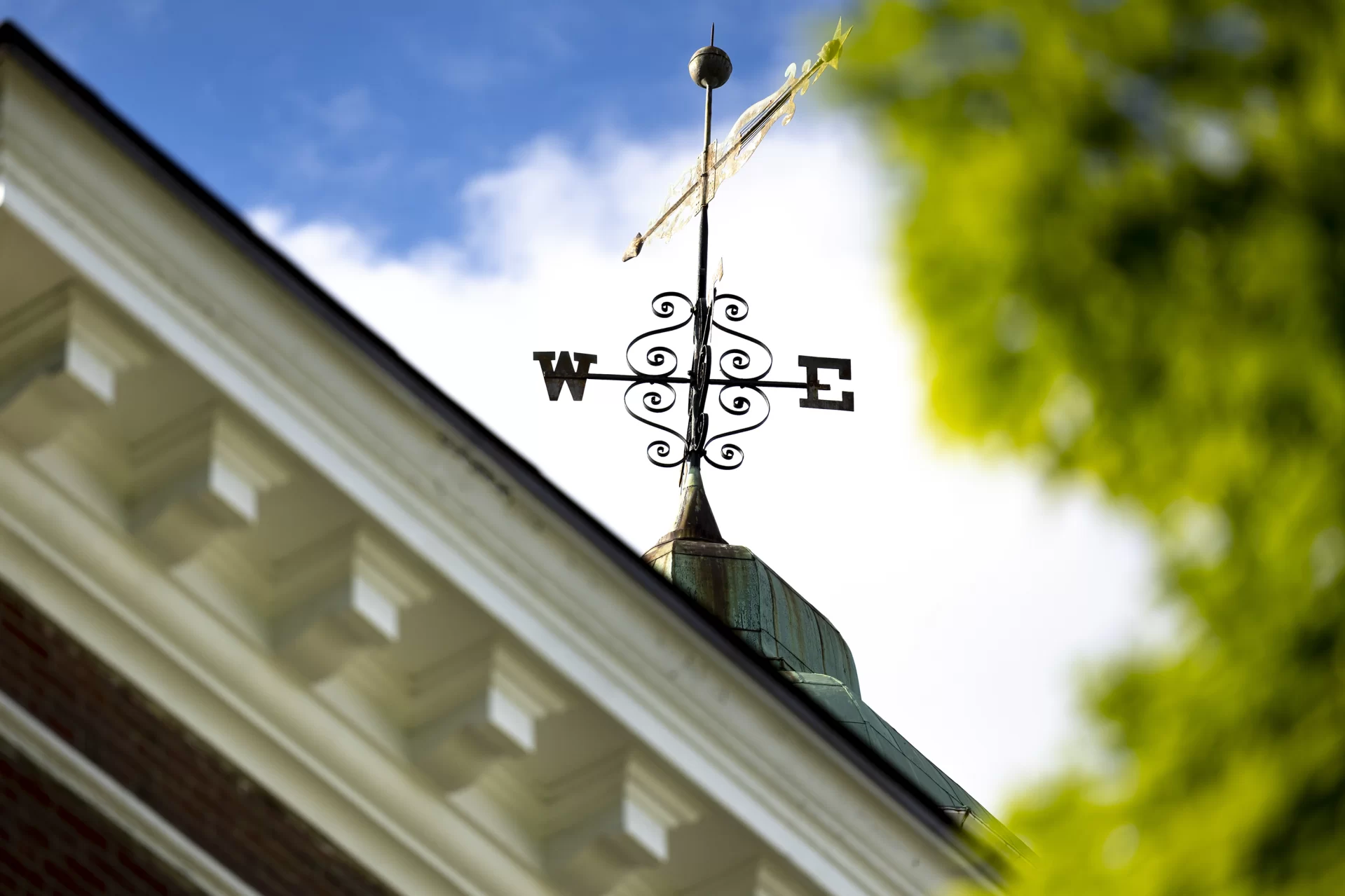 The Hathorn Hall weathervane stands out against its backdrop of deep blue sky and fluffy white clouds.
---
A New City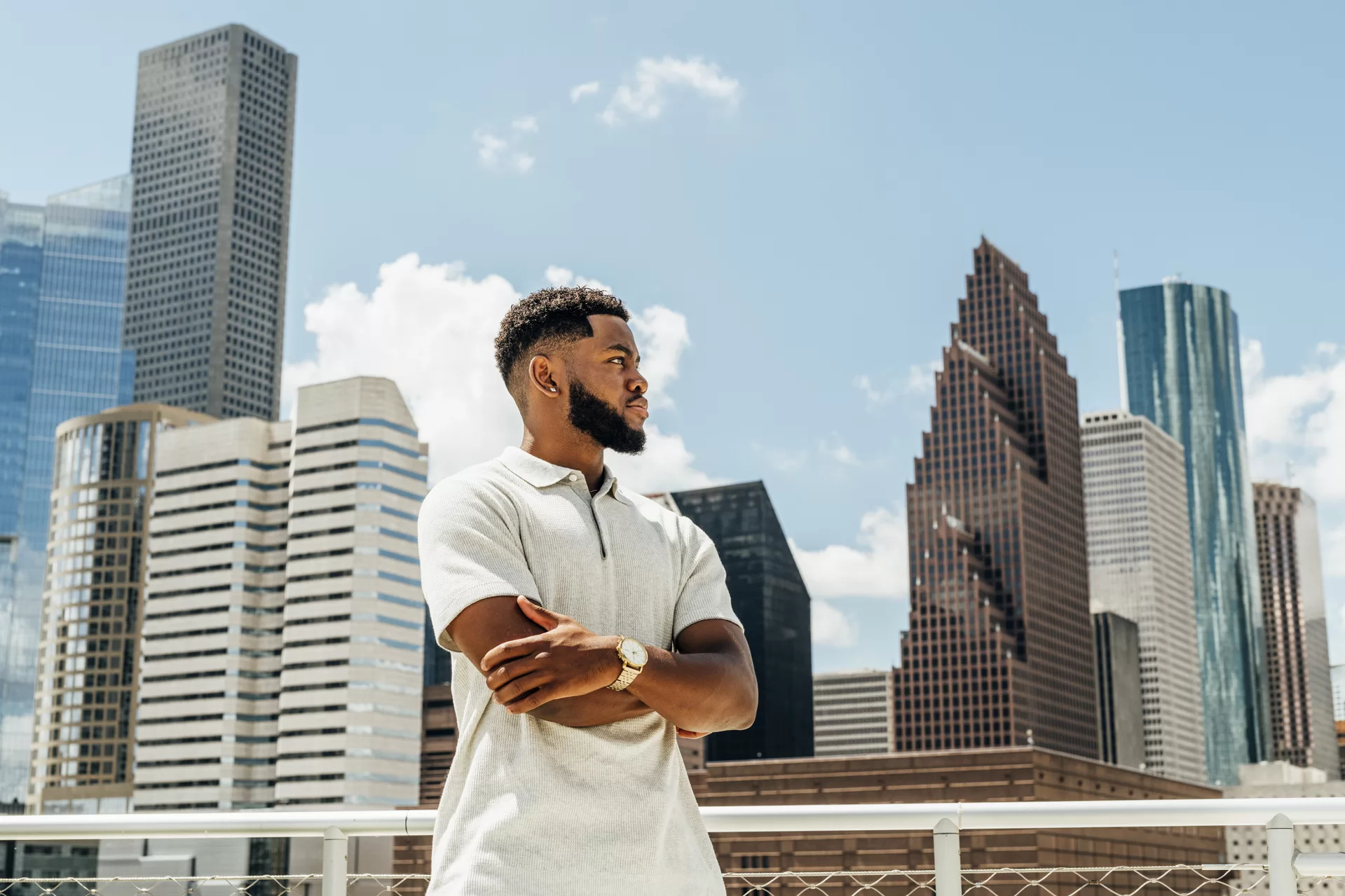 Kendall Williams '23 of Phenix City, Ala., poses for a portrait during a Bates-funded Purposeful Work internship with the multinational consulting firm Accenture in Houston over the summer. Williams worked in the firm's Technology Development Program, aligned in Security Practice.
"I love the work that Accenture does," Williams said, and after working remotely for the company's Detroit office during the summer of 2021, he knew he wanted to return as an analyst for them. "But I also wanted to check out what it was like living and working in a new city," he says. So he chose to move to Houston for the summer. "It has been spectacular both in my work and personal life," he says. "I've been able to learn new and transferable skills and have really stepped out of my comfort zone being in a new city."
---
A Summer Visit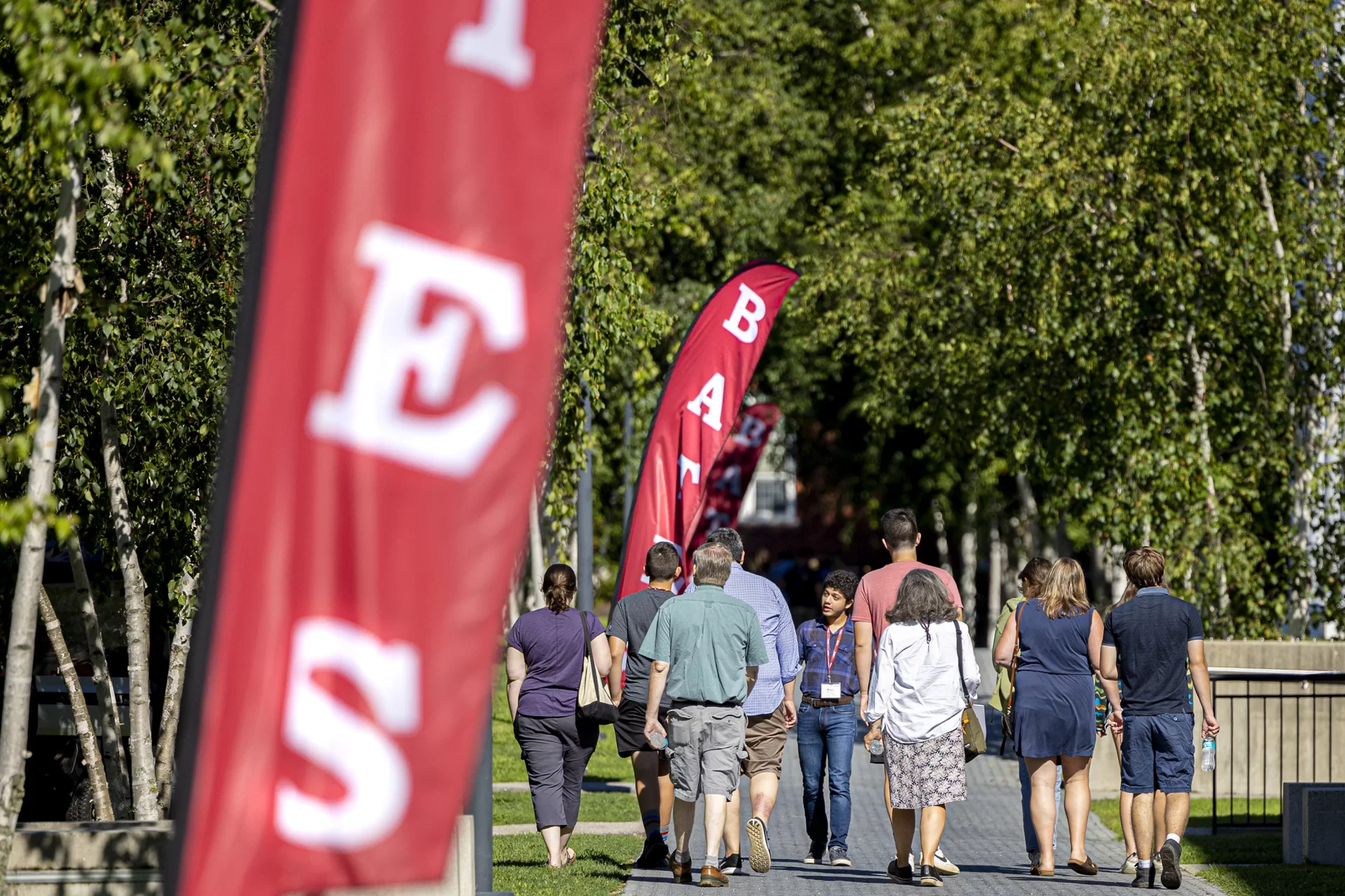 Prospective students and their families enjoyed student-led tours, delicious lunch at Commons, and a variety of information sessions and panels on Bates Admission's Summer Visit Day. Clear, sunny skies and a cool breeze were the icing on the cake.
---
Custom-Made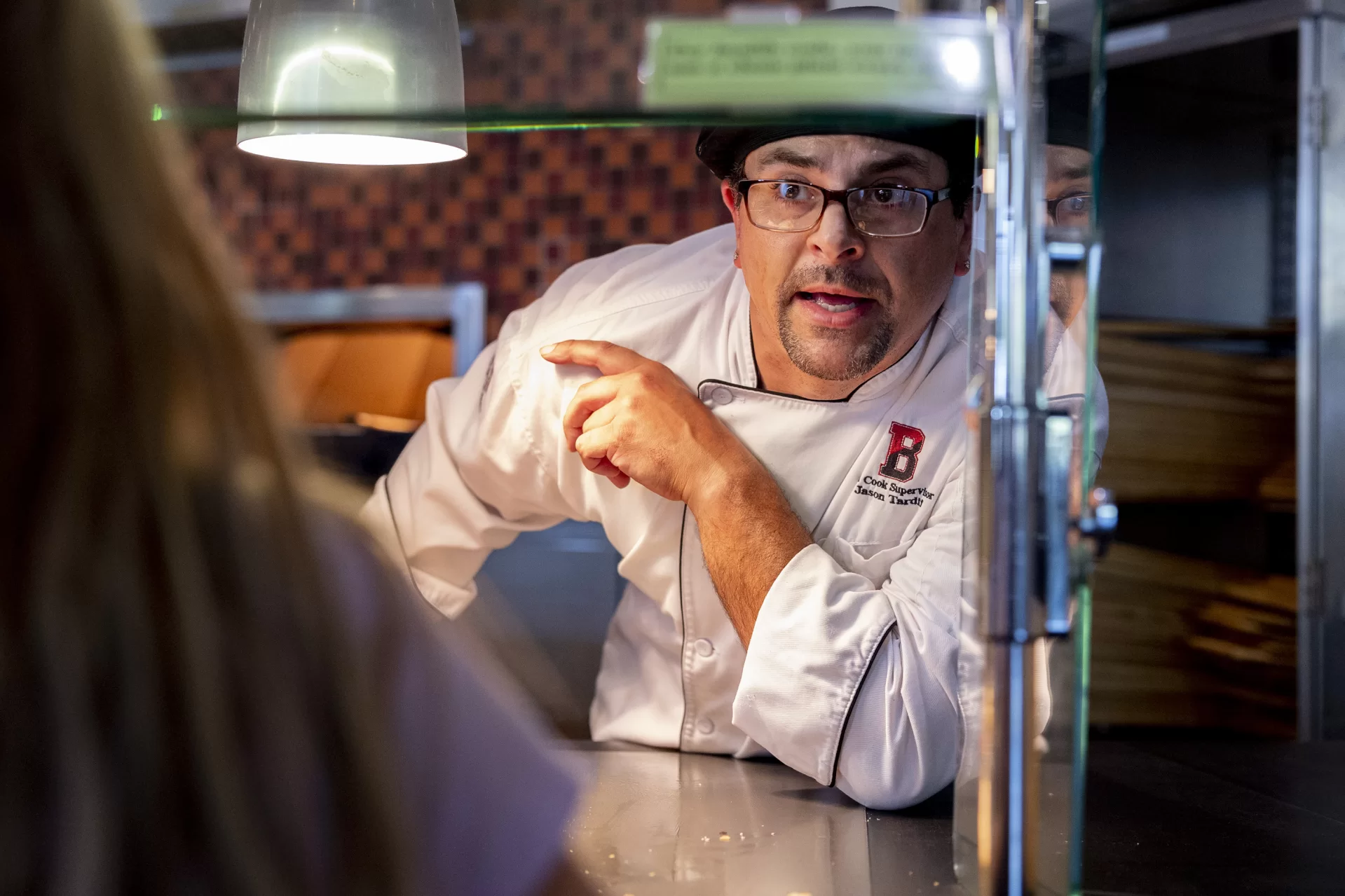 Pizza: worth the wait? Yup. Jason Tardif, first cook supervisor, offers to make a gluten-free pizza for a Commons diner — it would take a little longer, he said; about 15 minutes.
---
Dabbling Ducks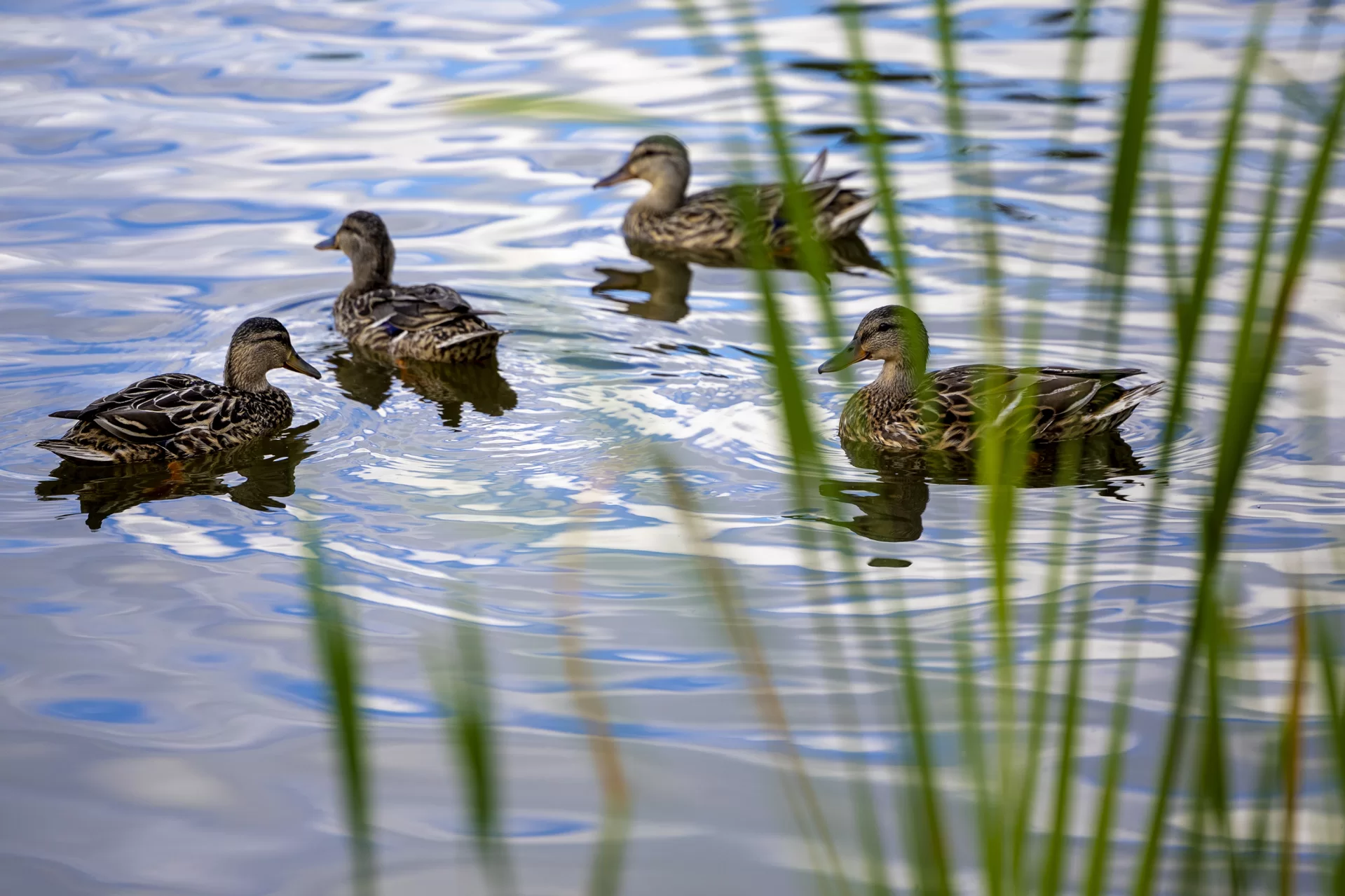 A few mallard ducks enjoy a peaceful swim on Lake Andrews, home to a flock of more than 80 ducks this year. The "dabbling" ducks and other waterfowl can be seen and heard around the Puddle all summer long.
---
Body and Brain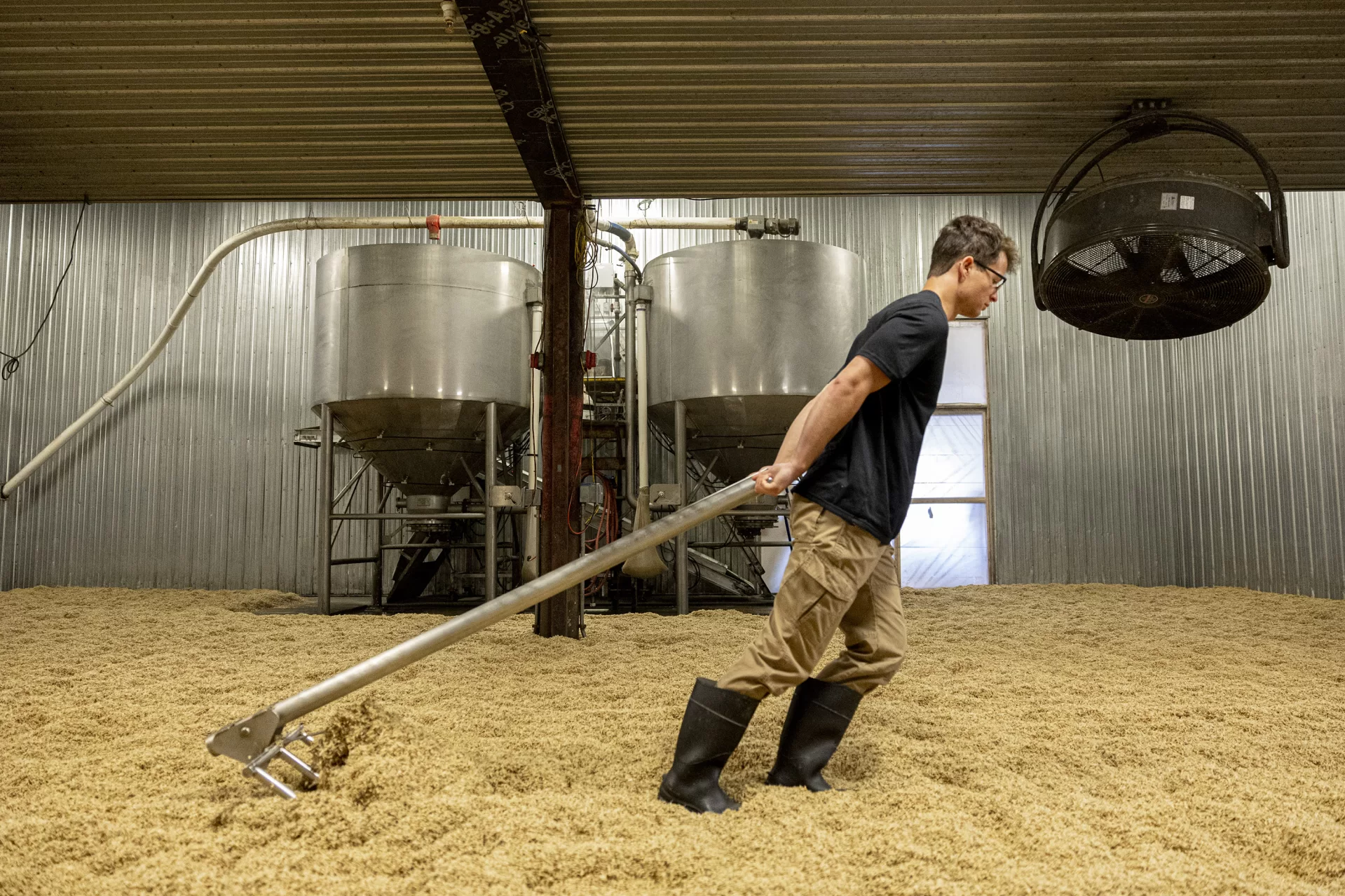 A double major in biochemistry and music from Philadelphia, Eli Kushner '24 put his body and brain to work at Blue Ox Malthouse in nearby Lisbon Falls. He hauled grains, steeped them, spread them out in the germinating room, raked them, dried them in a kiln, and then bagged the finished malt for delivery. Along the way, he helped with various quality-control processes, such as testing moisture content and learning how to organize and present data visually, through charts, graphs, and the like.
---
A Summer's Stroll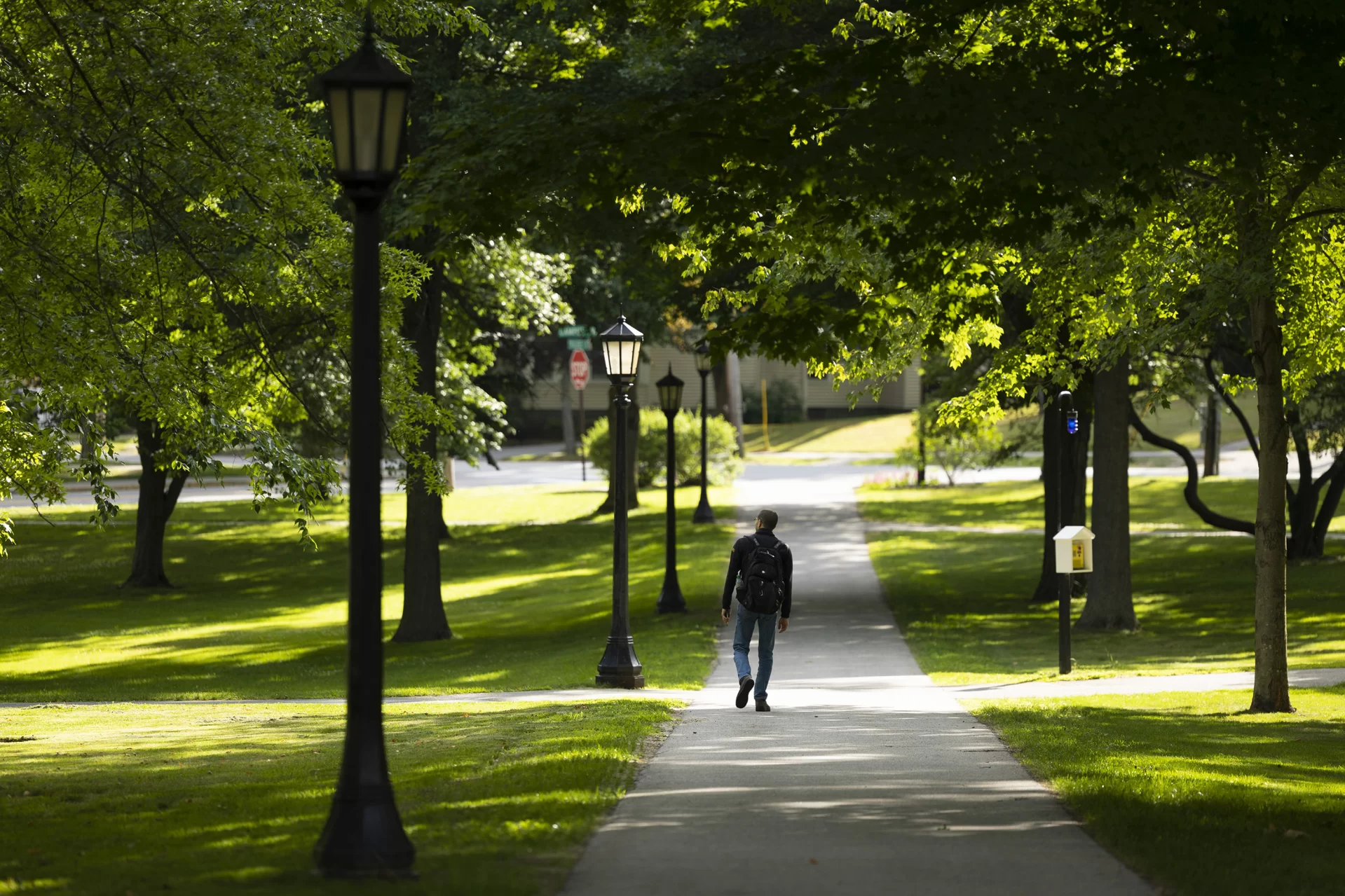 Summer sun drapes the Historic Quad in dappled shadows.
---
Life as a Research Scientist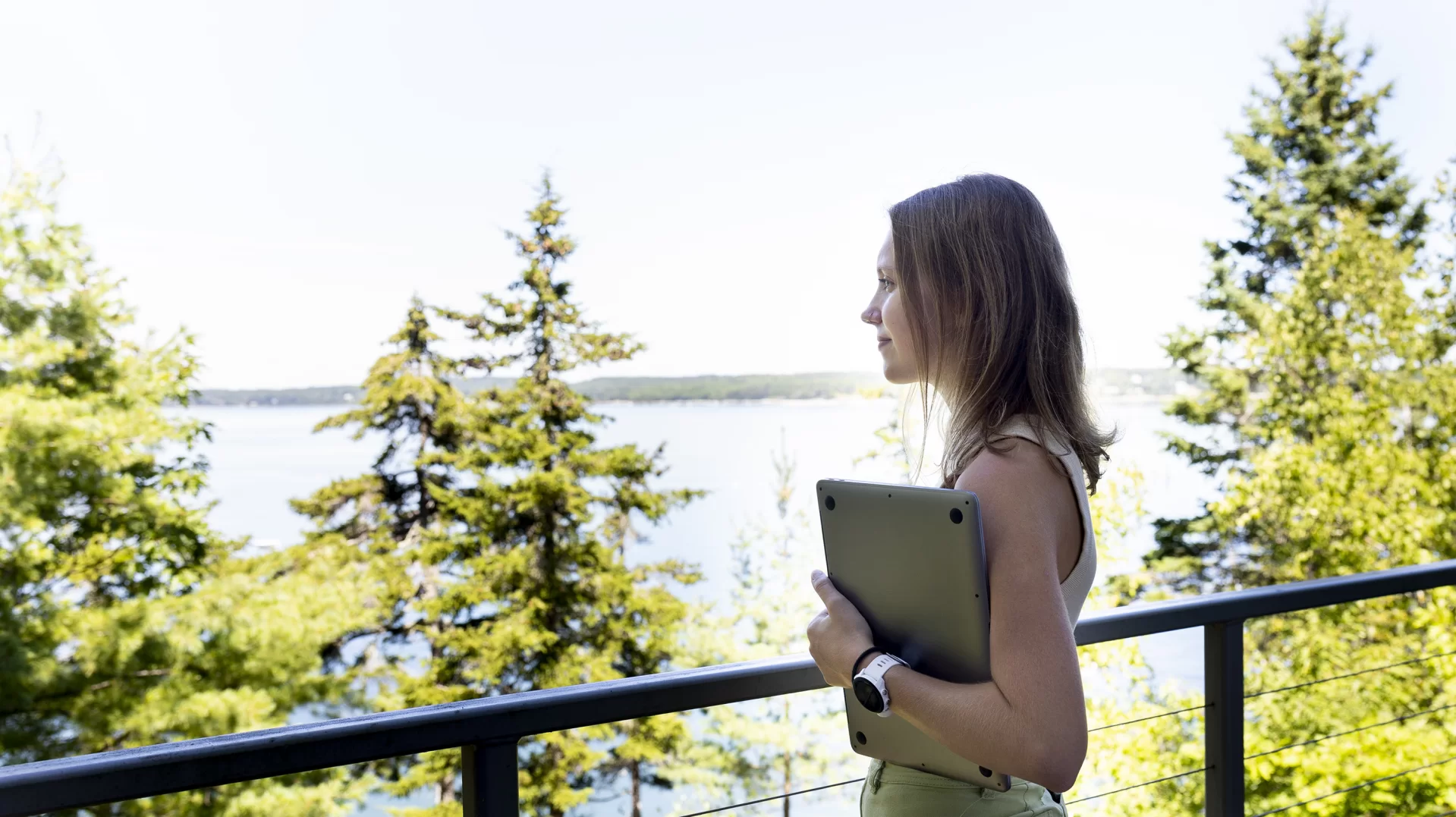 For Bates junior Rebecca Anderson, panoramic coastal views were a nice bonus during her recently concluded summer internship at the MDI Biological Laboratory, located in Bar Harbor, on Maine's Mount Desert Island.
But for Anderson, a double major in biochemistry and mathematics from Boone, N.C., the priceless view afforded by her internship was to see what life as a research scientist is like.
At MDIBL, Anderson worked in the lab of Joel Graber, Ph.D., senior staff scientist and director of computational biology and bioinformatics core. In addition to doing cutting-edge research, she got to talk with faculty and graduate students about their journeys. "It's been really cool to see all these different areas of science that I can be a part of and think about what I want do in the future."
---
On Their Way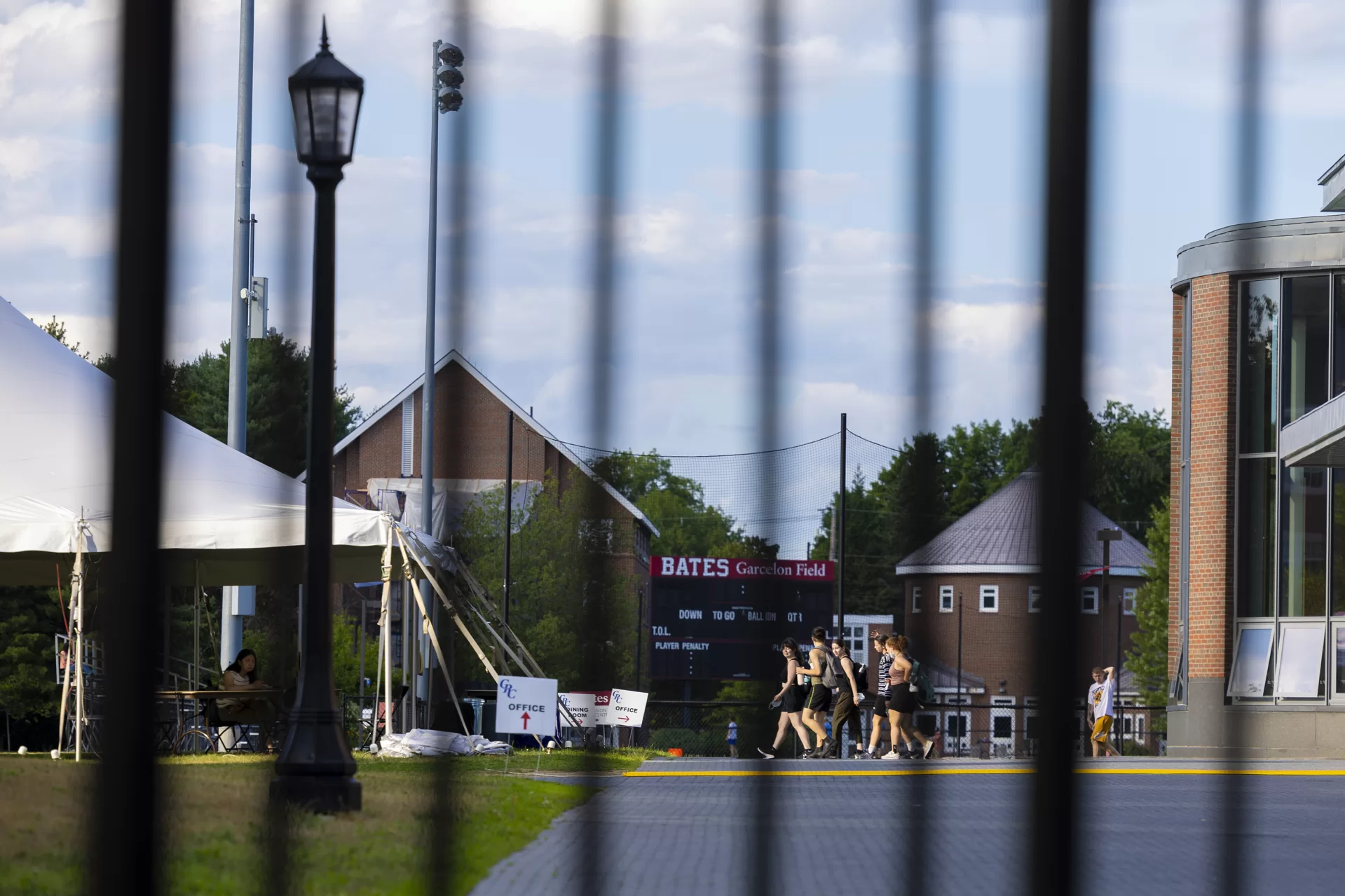 Summer on the Bates campus: Dancers are also pedestrians.
---
The Diverse Book Finder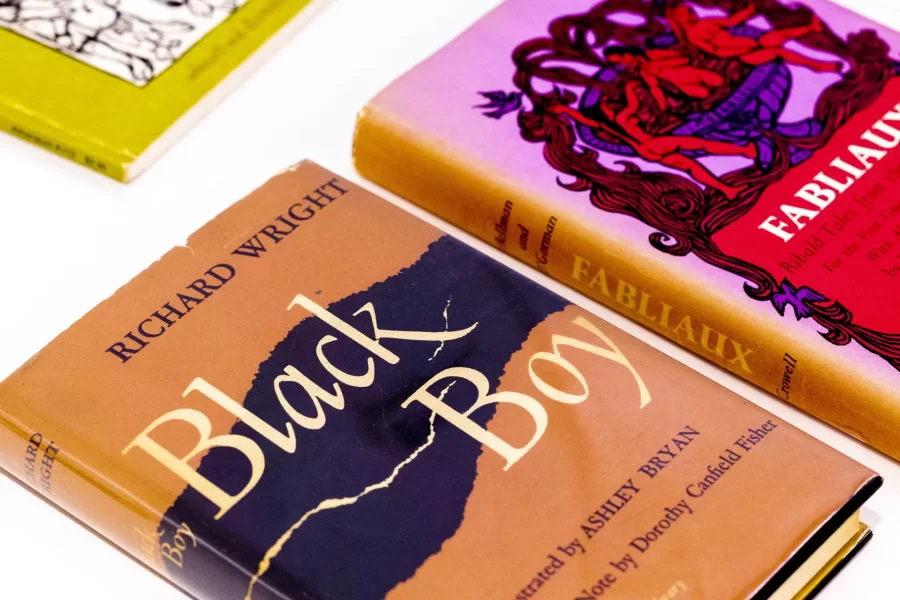 During a summer institute at Bates, elementary school teachers from around the country learned how to use multicultural children's picture books in their classrooms from Associate Dean of Faculty and Professor of Psychology Krista Aronson and a Bowdoin College colleague.
Aronson is the director and co-founder of the Diverse BookFinder, an award-winning children's picture-book resource and collection that tracks and explains how diversity is represented in thousands of children's picture books.
---
Troubleshooting and Collaboration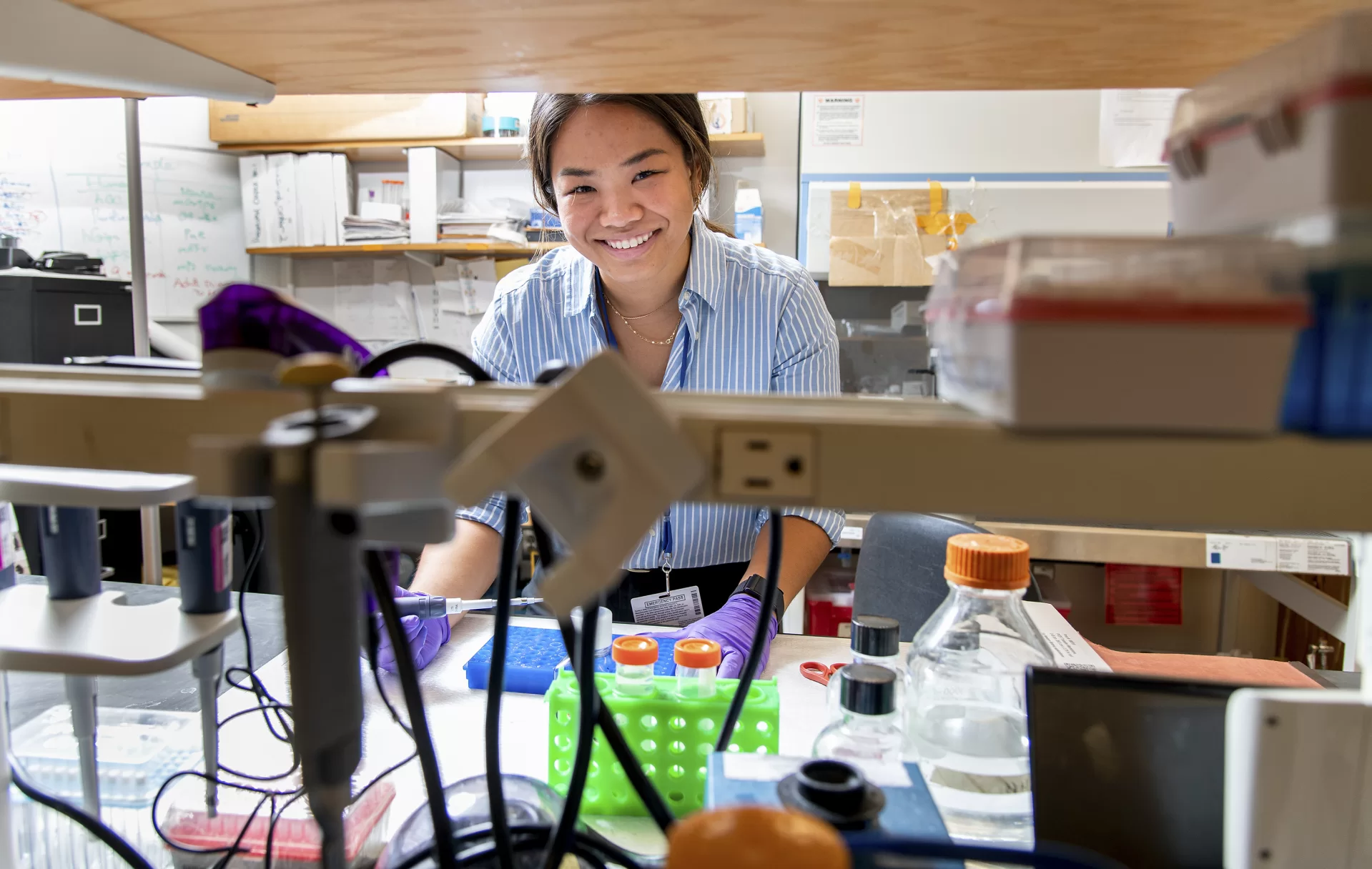 Casey Winter '23 of Malvern, Pa., works in a lab at Brigham and Women's Hospital during her Purposeful Work internship. During her time in and around the lab, Winter has learned how two habits of mind — troubleshooting and collaboration — can serve a STEM researcher.
Troubleshooting, Winter says, "enables you to develop a deeper understanding of your project and its driving question, which is essential in the scientific process and the progression of research." A spirit of collaboration, she adds, is essential to creating a "strong working relationship with your colleagues and fellow researchers."
---
Thinning the Orchard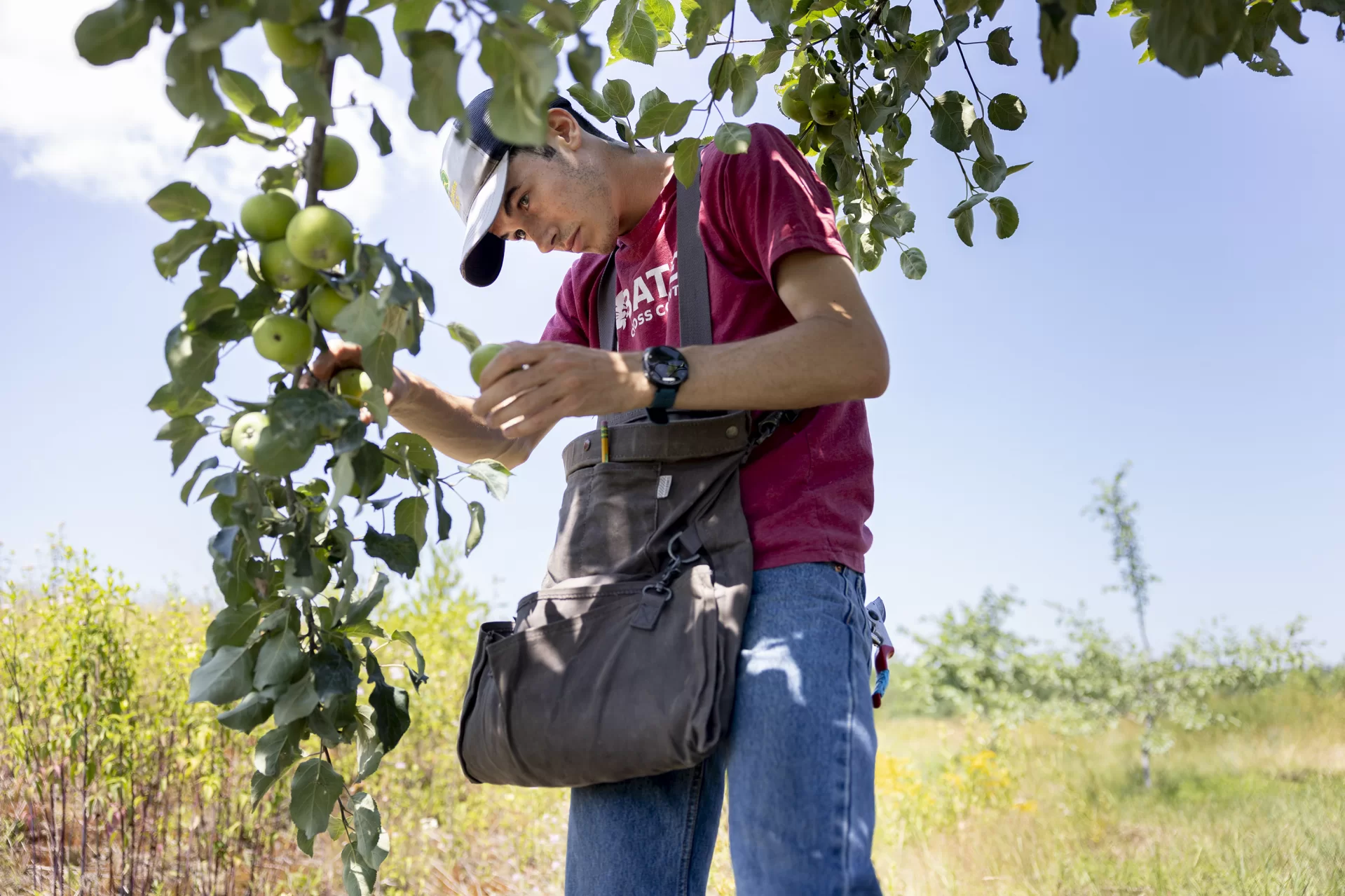 Eli Boesch-Dining '23, an environmental studies major from Concord, N.H., thins apples in the Heritage Orchard at the Maine Organic Farmers and Gardeners Association in Unity, Maine. As part of his Purposeful Work internship with MOFGA, Boesch-Dining has been learning how to manage the health of an orchard, and protect the trees from pests.
"This is only my second or third day thinning apples, so I'm by no means an expert," says Boesch-Dining. "I think leaving one every eight inches or so is what we do."
---
Creating a Theatrical Narrative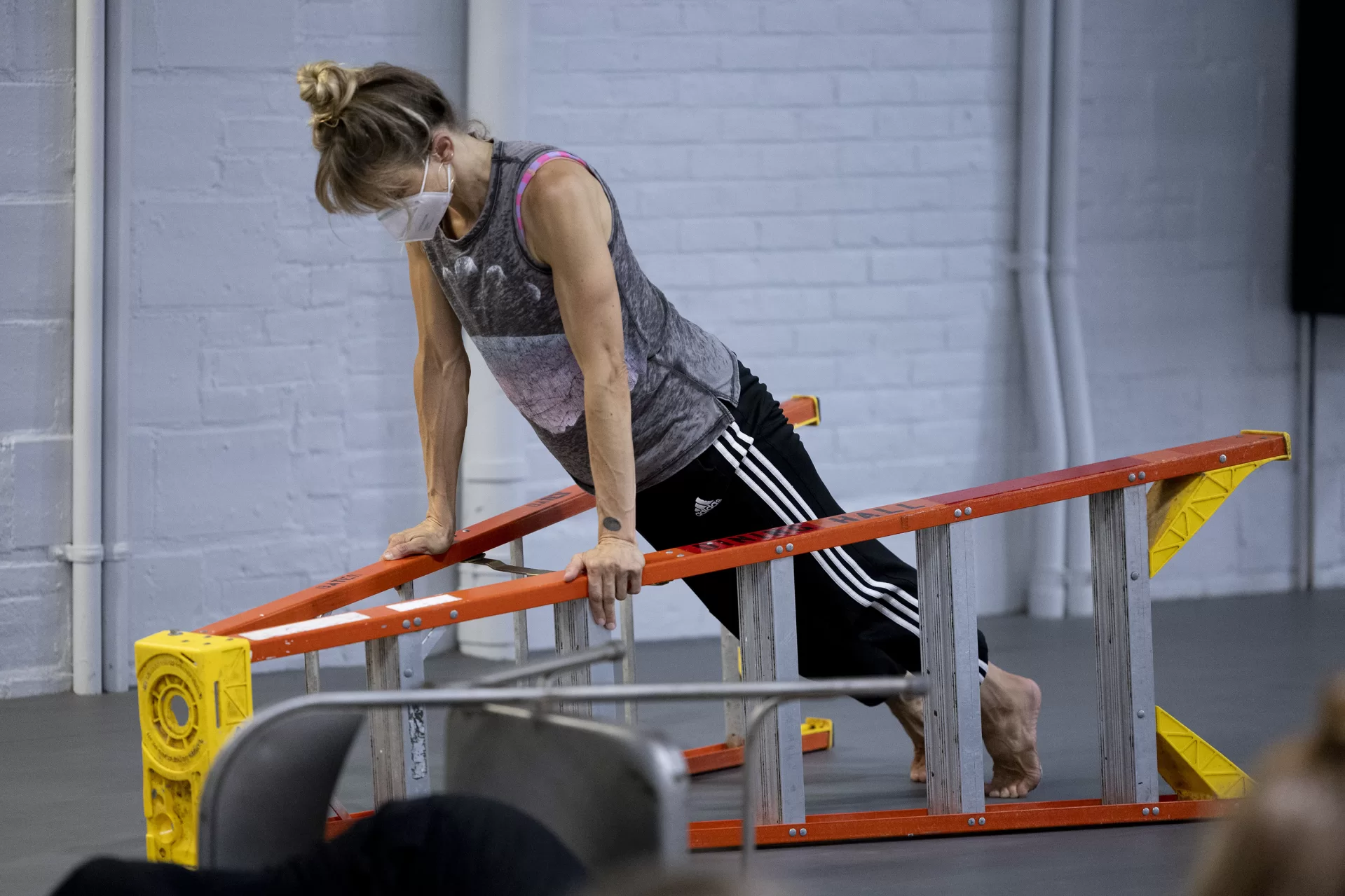 Shura Baryshinokov, a Rhode Island-based multimodal artist who joined the Bates Dance Festival as a teacher and performing artist, demonstrates the use of props to develop a theatrical narrative during a class in the Clifton Daggett Gray Athletic Building.
---
He's Celebrating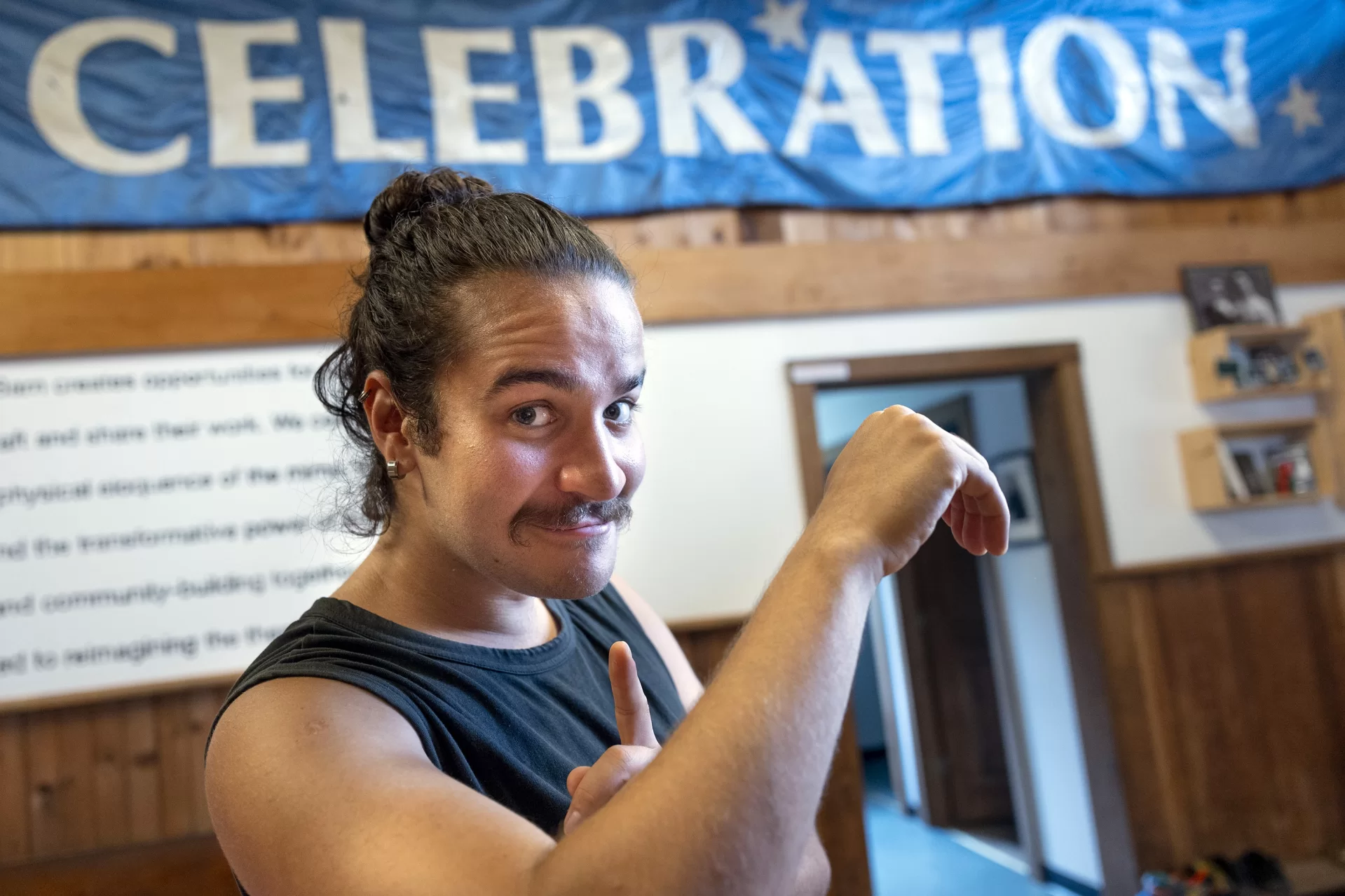 Funded by a Bates Purposeful Work internship, Miguel Angel Pacheco '24 of Caracas, Venezuela, spent his summer as a creative producing fellow at the famed Celebration Barn Theater in South Paris, Maine. "The capacity to do a show and learn from different workshops every week has been really precious," he says.
---
The Legal Field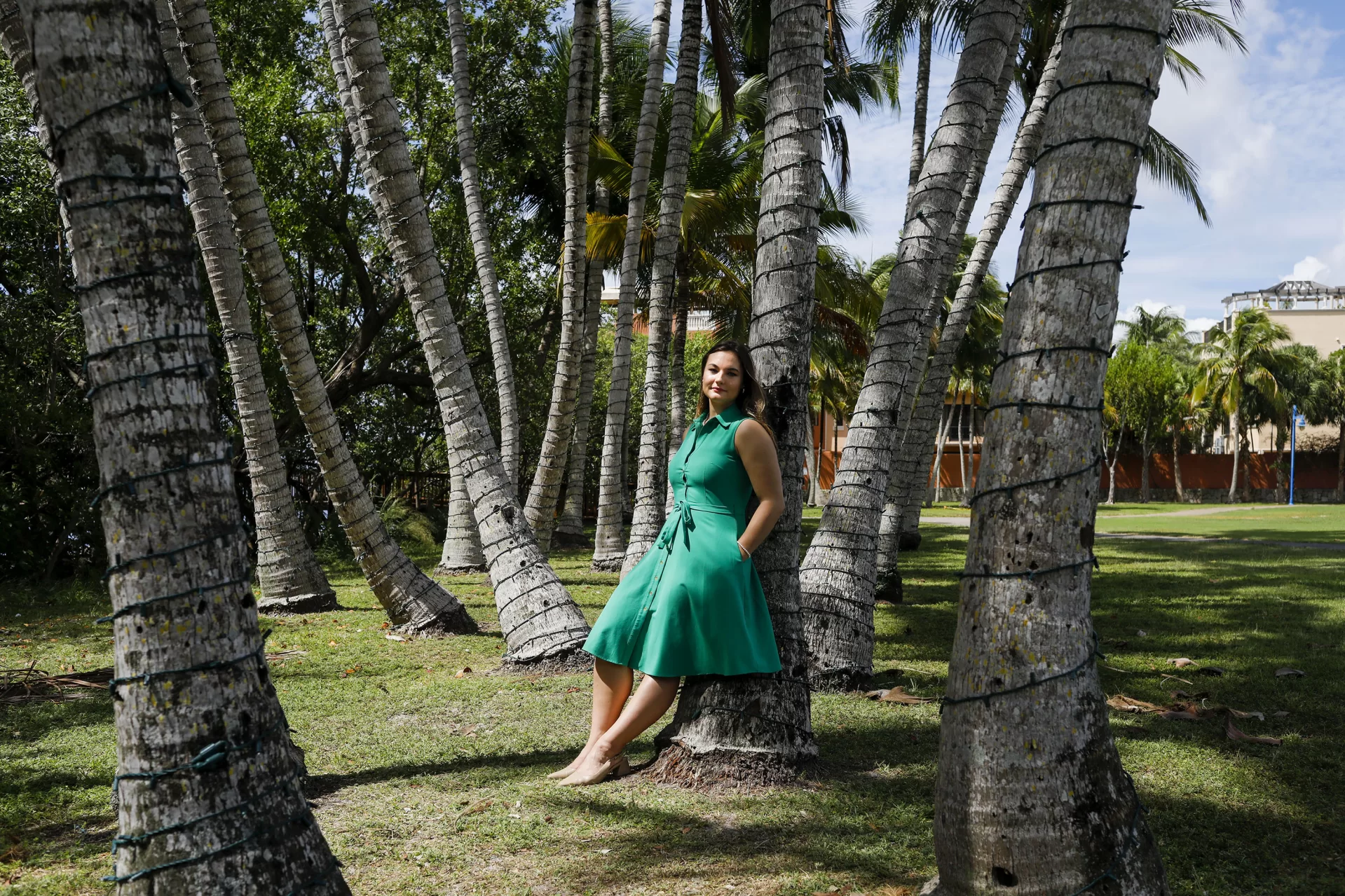 Julia Bisson '23 of North Yarmouth, Maine, spent the summer working for Fridman, Fels & Soto in Coral Gables, Fla., a law firm specializing in local and international cases of money laundering.
Bisson spent most of her time assisting with a case based in Miami and Argentina that the whole firm is working on, she said. Bisson sorted through evidence, found wire transfers, and documents to find proof that the involved banks hadn't been doing their "due diligence" for their client.
"I learned the importance of detail and thoroughness, which is required in the legal field. I realized that sometimes it is better to slow down and do more thorough work rather than do faster work at the expense of accuracy and detail. In essence, quality over quantity."
Thank You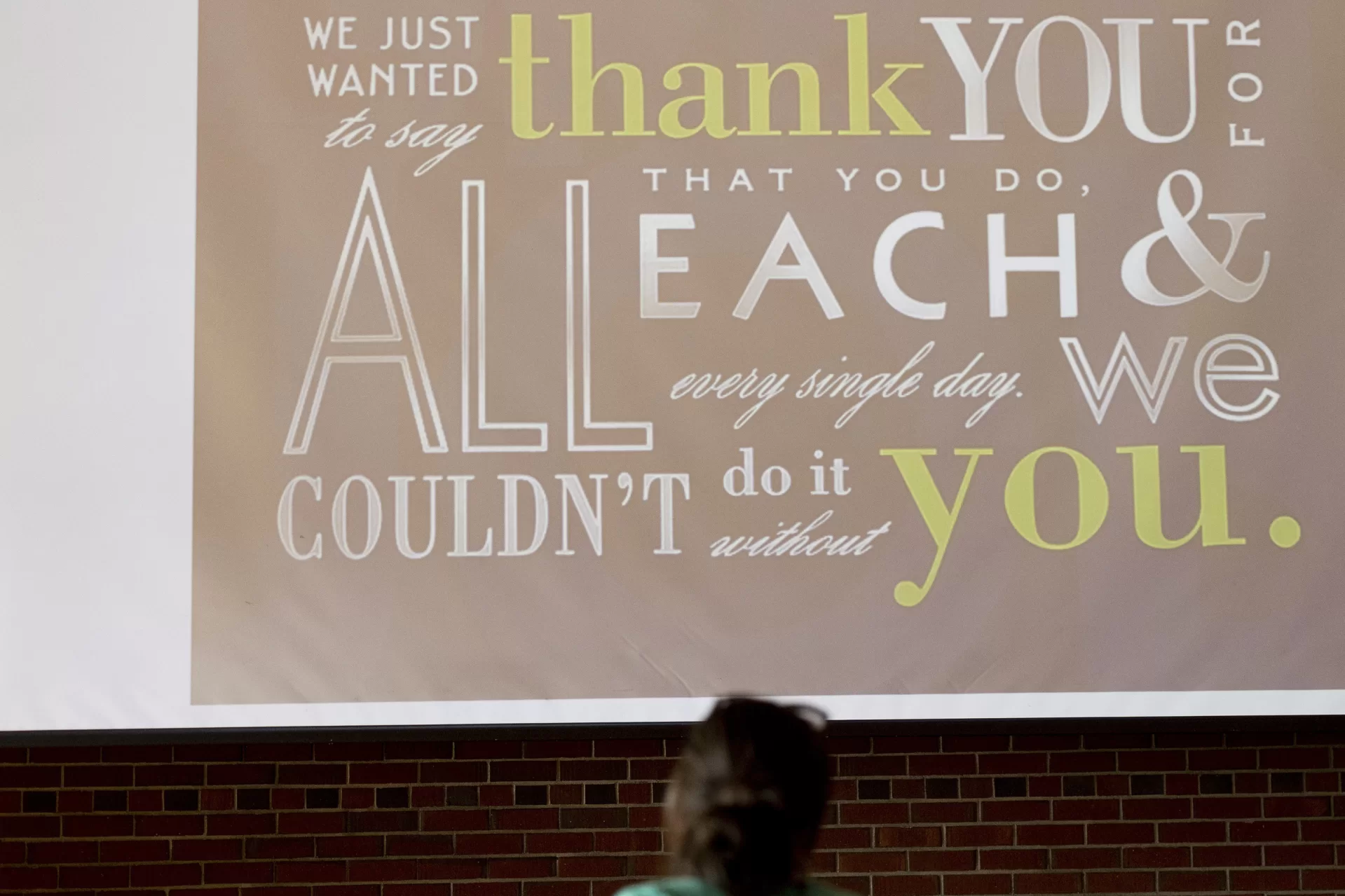 A projected slide delivers a thank-you to participants in the bi-annual Course (re)Design Institute held in August at the Benjamin Mays Center. The institute helps educators start the design of a new course or rethink the design of an existing course.
---
While Walking Backwards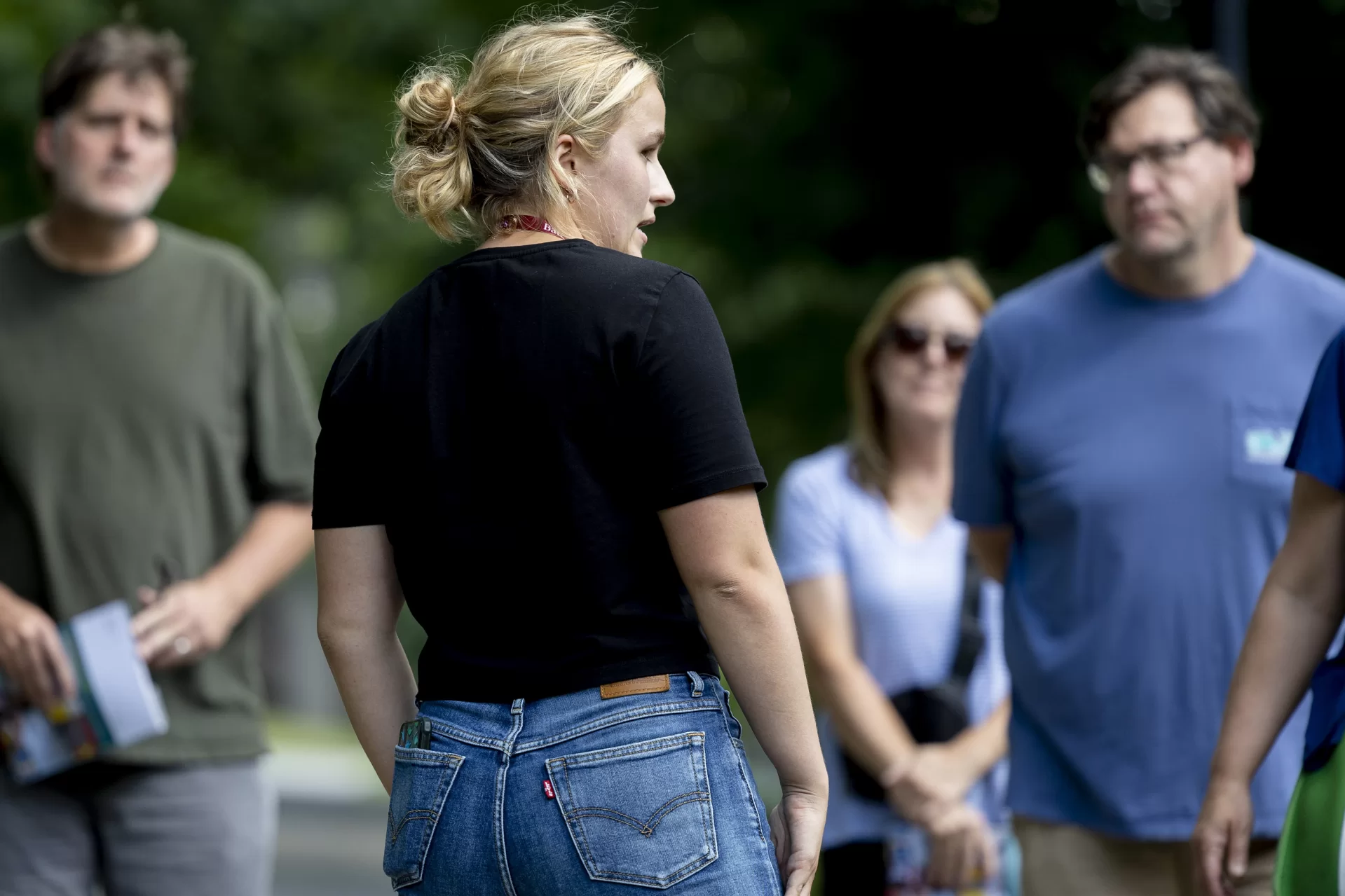 Sam Simmons '24, a neuroscience major from Louisville, Ky., skillfully walks backwards as she gives a one-hour Admission tour on a warm summer afternoon. When a student can picture themselves sitting in Commons, as she did on her high school visit, or walking to the library, "I think it's the best way to figure out if they want to go to school here — to actually see themselves as a member of the Bates community."
---
Brothers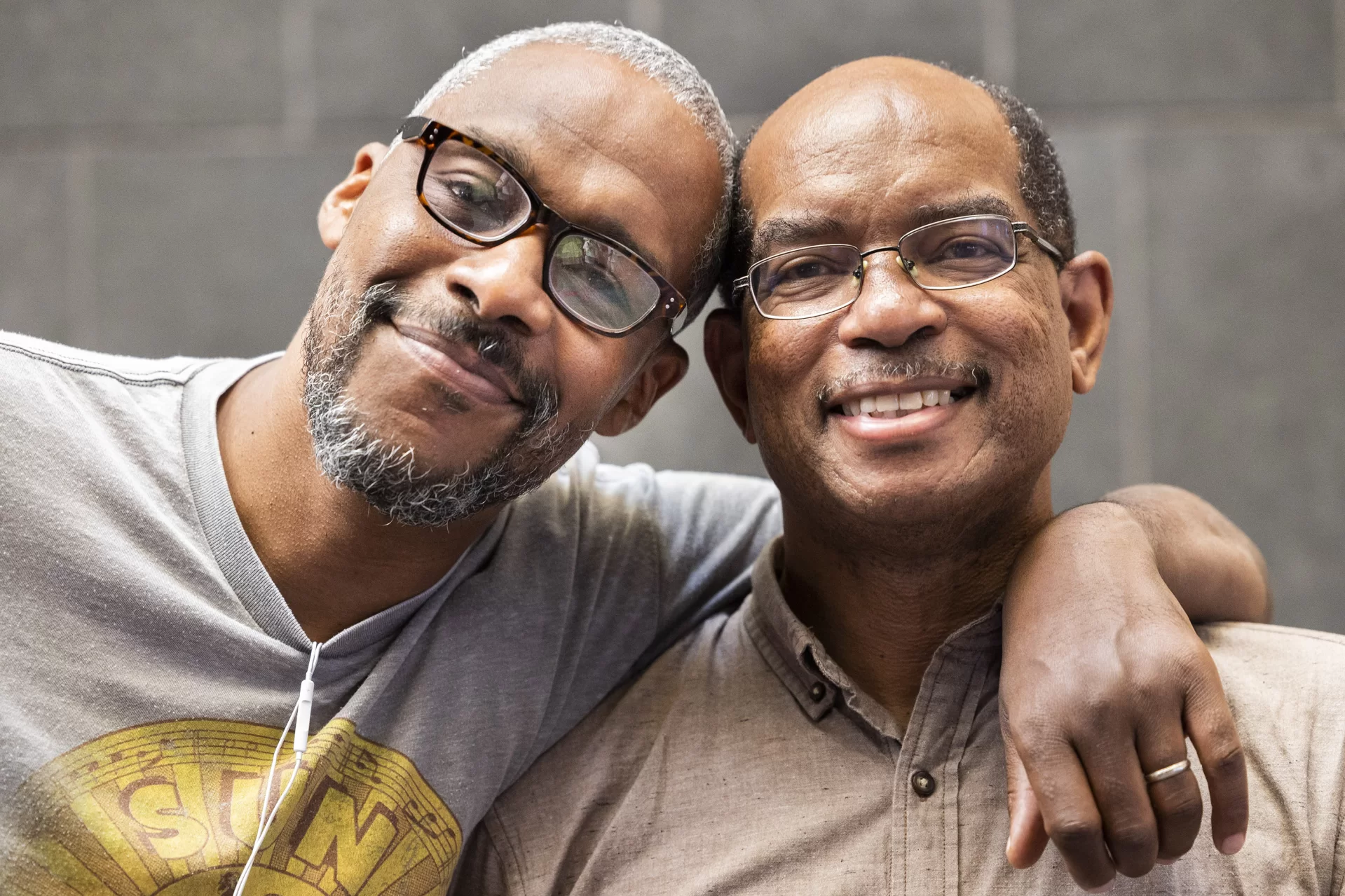 Theater director Ozzie Jones '92 comes in for a hug with Associate Dean for International Student Programs James Reese in Commons. Reese provided support for Jones and his Black classmates during their four years at Bates. "This is my brother," says Jones, now an award-winning theater director. "He made being here emotionally possible."
Jones was on campus to perform in the 40th-anniversary Bates Dance Festival performance of choreographer Rennie Harris' Rome and Jewels.
---
Great Falls Balloon Festival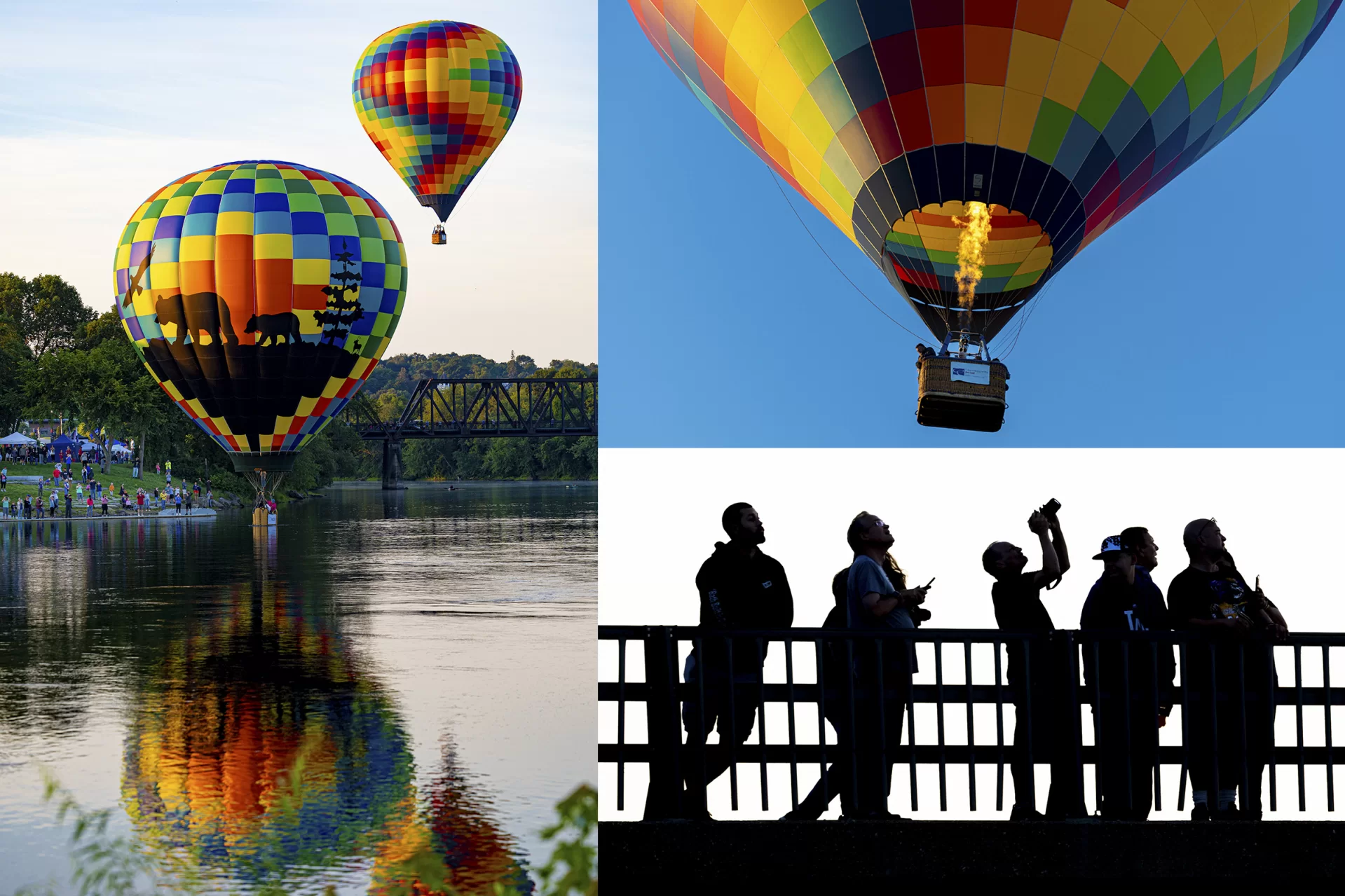 Balloons soared above the Twin Cities during the Great Falls Balloon Festival on the Auburn side of the Androscoggin River, and some descended to the water's surface, offering appreciative fans a "splash and dash."
---
Just the Spot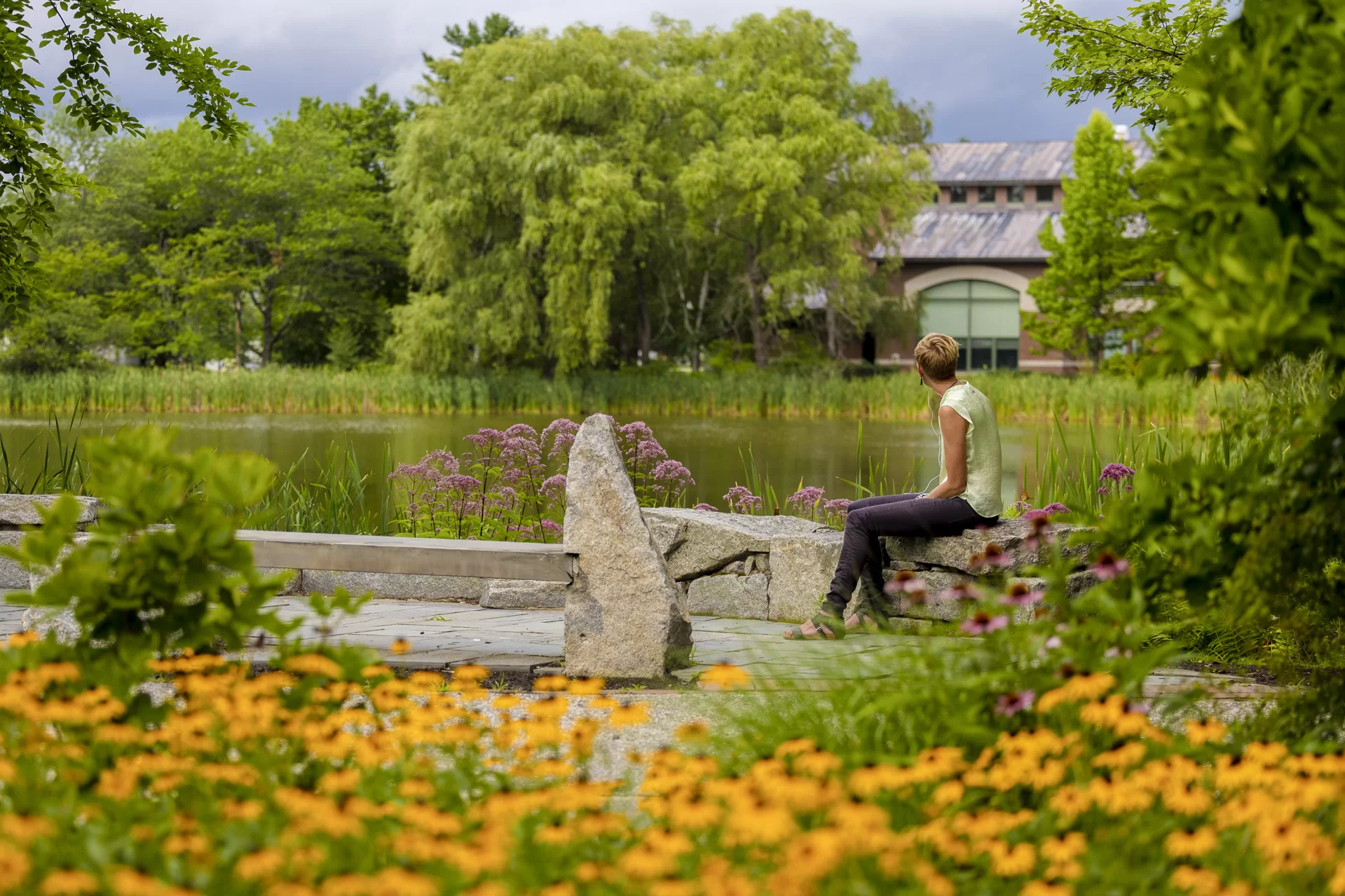 Blooming flowers and warm sunshine make Lake Andrews the perfect spot for a moment of summertime relaxation.
---
We Begin Again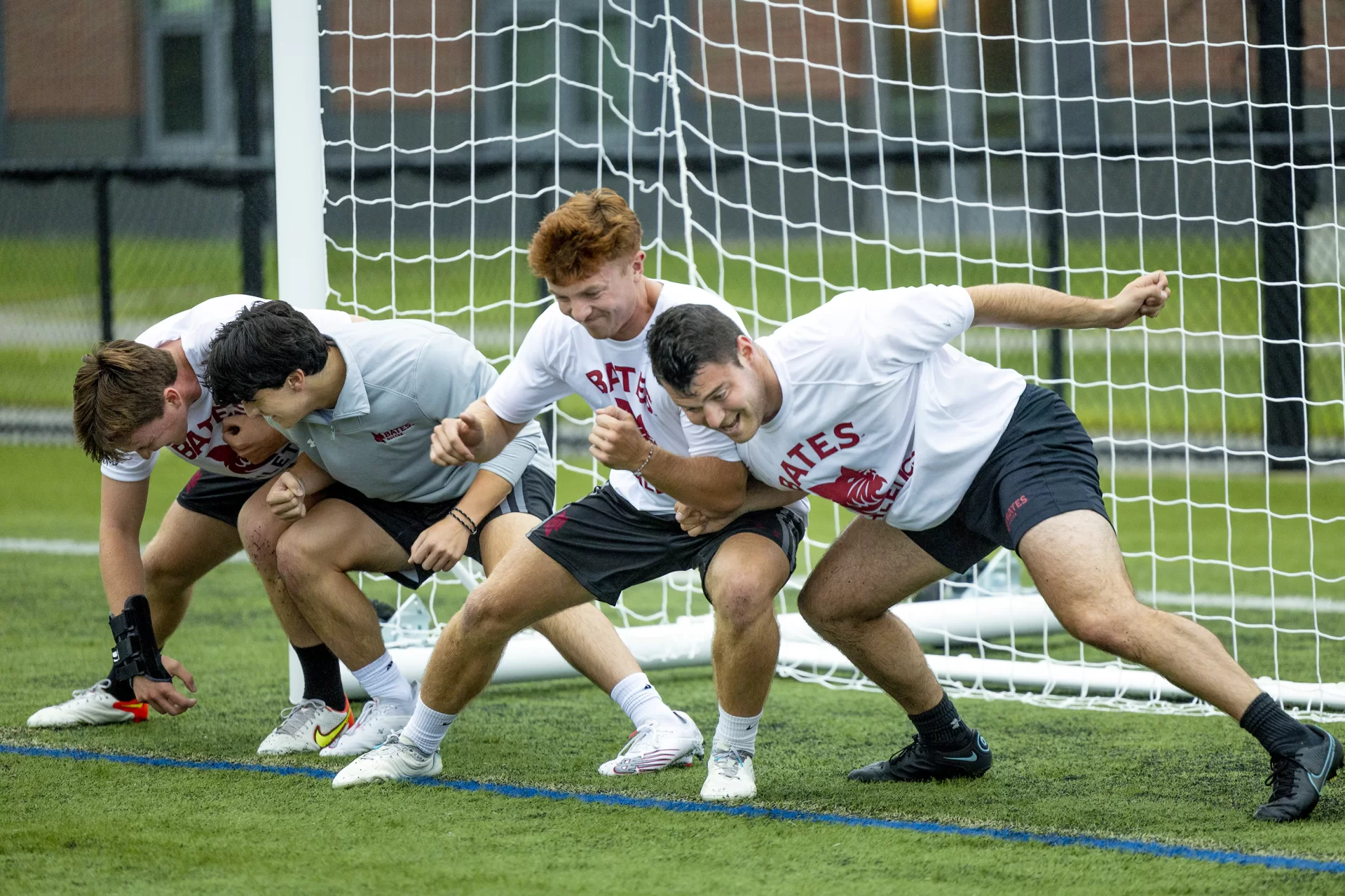 One of the first signs of campus coming alive for the new year is the start of Bobcat practices. Shortly after 6 a.m. on Aug. 24, the Bates men's soccer team took to the Garcelon Field turf for the first practice of the 2022–23 Bates athletics year. Let the fall sports begin!
View Comments