"Welcome to the room where we began — but hopefully none of us are as we began," Krista Aronson says earnestly.
Gathered before Aronson in Ladd Library, 29 elementary school teachers nod in agreement. They came to Bates from all over the U.S. for two weeks in July to learn from Aronson and other experts how to better use a powerful educational tool: multicultural children's picture books.
Aronson, an associate dean of the faculty and professor of psychology at Bates, is the director and co-founder of the Diverse BookFinder, an award-winning children's picture-book resource and collection that tracks and explains how diversity is represented in thousands of children's picture books.
With an increasing number of parents, educators, and librarians using the DBF in their parenting and their educational work, Aronson and a colleague from Bowdoin College, Margaret Boyle, decided to collaborate on a summer institute, "Identity and Multilingualism Through Picture Books." Funded by a $175,000 NEH grant, the institute helped K–3 educators use picture books to help their young charges learn about inclusion and respect, and about cultures beyond their own. 
Boyle is an associate professor of romance languages and literatures at Bowdoin who directs the college's Latin American, Caribbean, and Latinx studies program. She also directs Multilingual Mainers, an elementary world languages and cultures program.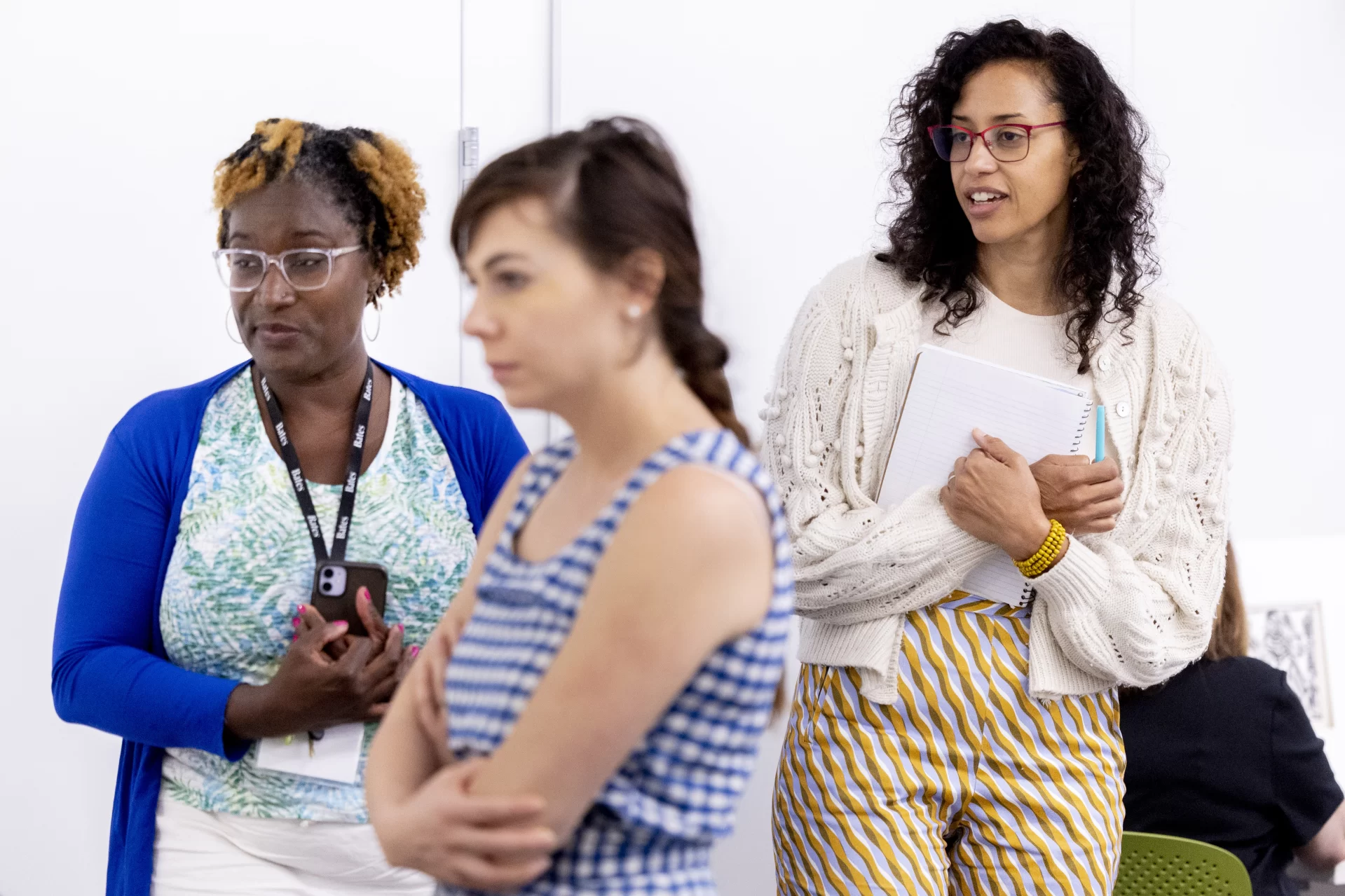 For young children, being introduced to diverse narratives, characters, and cultures is important in developing empathy, says Aronson. "It's empowering for children of any culture to be able to see themselves in the books and stories they're given."
That resonated with Carmen Bautista, who traveled to the institute from California, where she teaches at Richland Union Elementary School in Shafter, a few miles from Bakersfield. Bautista knows firsthand the importance of seeing herself in stories as a child. "Growing up, I didn't really have books that represented who I was or who I am, and so I've always been very passionate about making sure my students do have that."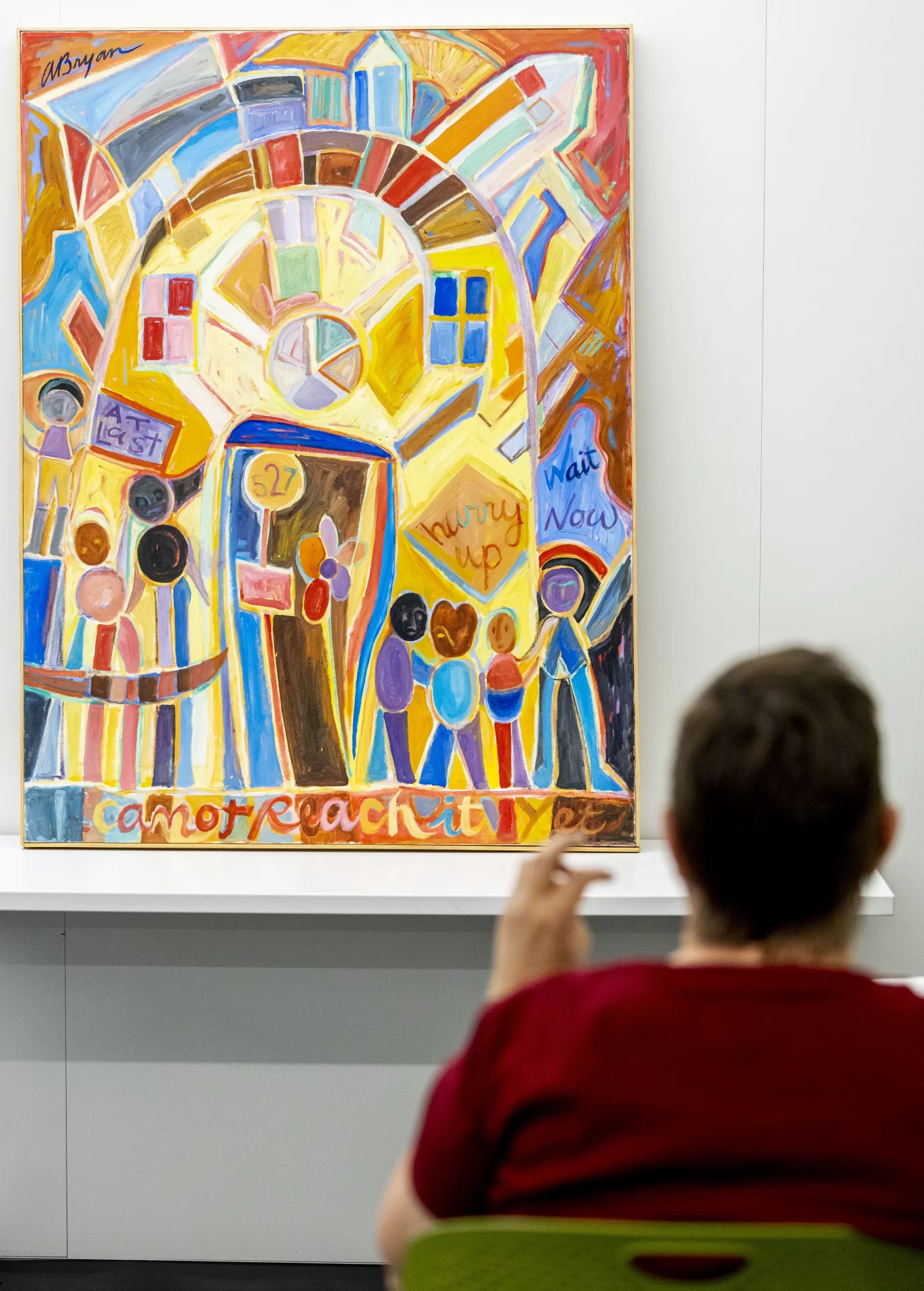 Says Aronson, "It is absolutely important for everyone, youth and adults, regardless of background, to have access to a diverse set of stories that depict life's realities — including struggle and joy. Together, we have to name and examine life's pain points in order to envision alternatives. But we can't live in a place of pain and suffering; we have to recognize, value, practice, and support expressions of joy."
Shawnette Brown is a teacher at Beaumont Elementary School in Devon, Pa., where her classroom theme is, "All are welcome." She says, "It's important to learn that when you're little!" The research bears that out, says Aronson. While it's easy to think that high school or even college is the right time to talk about inclusion, race, culture, and identity, such lessons are more effectively taught at an earlier stage, in elementary schools.
"Fifty years of psychological research has demonstrated that such conversations are essential for helping children develop positive identities and intercultural competence in support of academic success."
The institute's first week, July 4–8, was offered online, followed by a week of in-person, hands-on learning at Bates. By then, the educators were eager to meet face to face, and by the last day, there was an obvious sense of camaraderie among them as they shared notes and discussed questions with each other.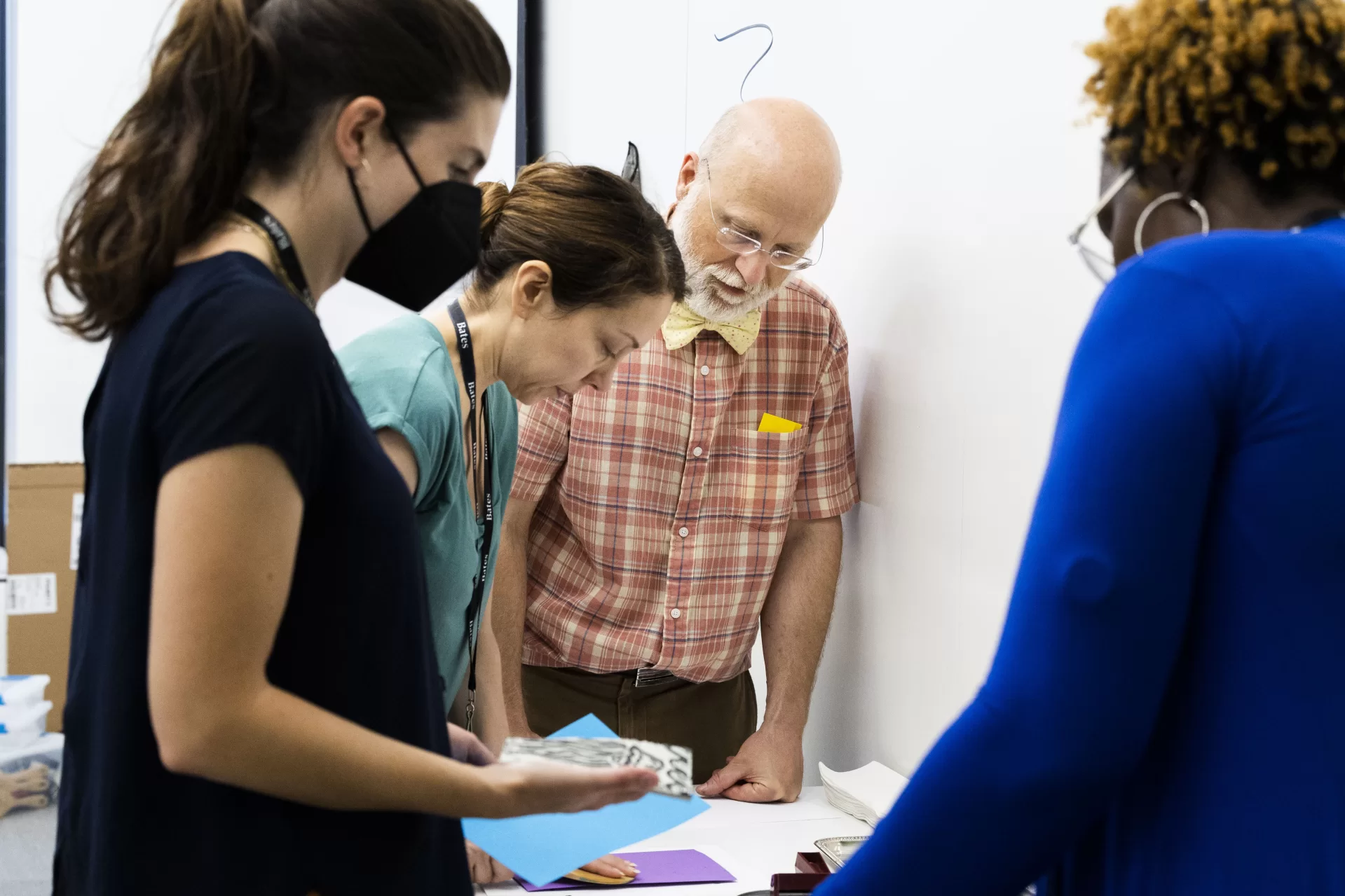 And, importantly, they had a chance to find friends in the struggle that can be part of teaching in a public school. "I'm not really used to being vulnerable, especially when it comes to teaching," says Bautista. "But when I opened up about my experiences, I realized that everyone else has the same issues going on."
"It was good to see that there are tools and resources out there for us — that we're really not alone. There's a community of us," adds Griselda Solano, who teaches at Borman Elementary School in Denton, Texas. "And we have resources available to us."
From presentations by visiting scholars and guest experts in the world of children's picture books to a block print project, a day trip to the Bowdoin Museum of Art, and a session in the Bates Museum of Art — immersed in the art of the late Ashley Bryan — attendees got hands-on with tools they can use in their classrooms.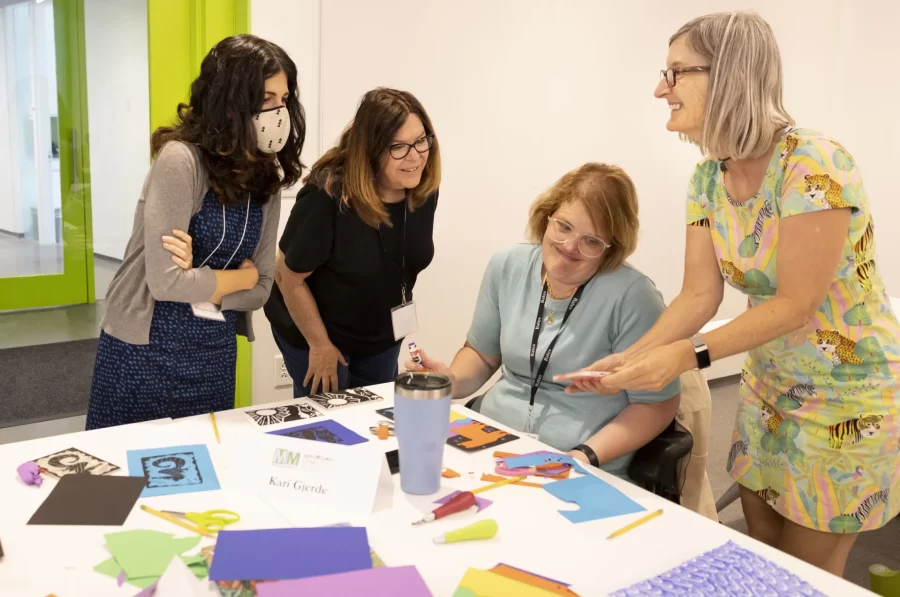 The final day of the program started with a presentation by Kirsten Cappy, executive director and co-founder of I'm Your Neighbor Books, a nonprofit based in Portland, Maine, that puts books that share affirming stories about new American citizens, including immigrant and refugee communities, into the hands of parents and educators.
Such books have the power to "create a homecoming" for a generation of new Americans, Cappy says, and "as a nation, we are simply not telling the stories of these new arrivals."
International news stories can create a surge in demand for children's books as parents and educators seek to help children explain what's going on. Russia's invasion of Ukraine in February, for example, created a demand for stories about Ukraine, just as the U.S. withdrawal from Afghanistan in August 2021 created demand for stories about the South Asian country and its culture.
Solano has been a language teacher in Texas for 11 years. Children's picture books enable "critical conversations with students, especially in the time that they're growing up in," she says. Creating a space for those conversations can be difficult, and having a wide range of voices telling those stories helps. 
"I need to have books in my library that when they read them, they can light up."
For the educators gathered for the institute, representation is just one tool to open up their students' worlds to each other. Another tool is the multilingual book, which introduces a new language to a student, or makes another student feel at home again. A book written in a student's home language "helps them see themselves," says Brown.
Brown says while she works to value each student for who they are — "to acknowledge them and celebrate who they are, their customs, where they come from" — that is not enough. "I need to have books in my library that when they read them, they can light up. And where they can read about their own culture and also get excited that other kids are interested in their culture."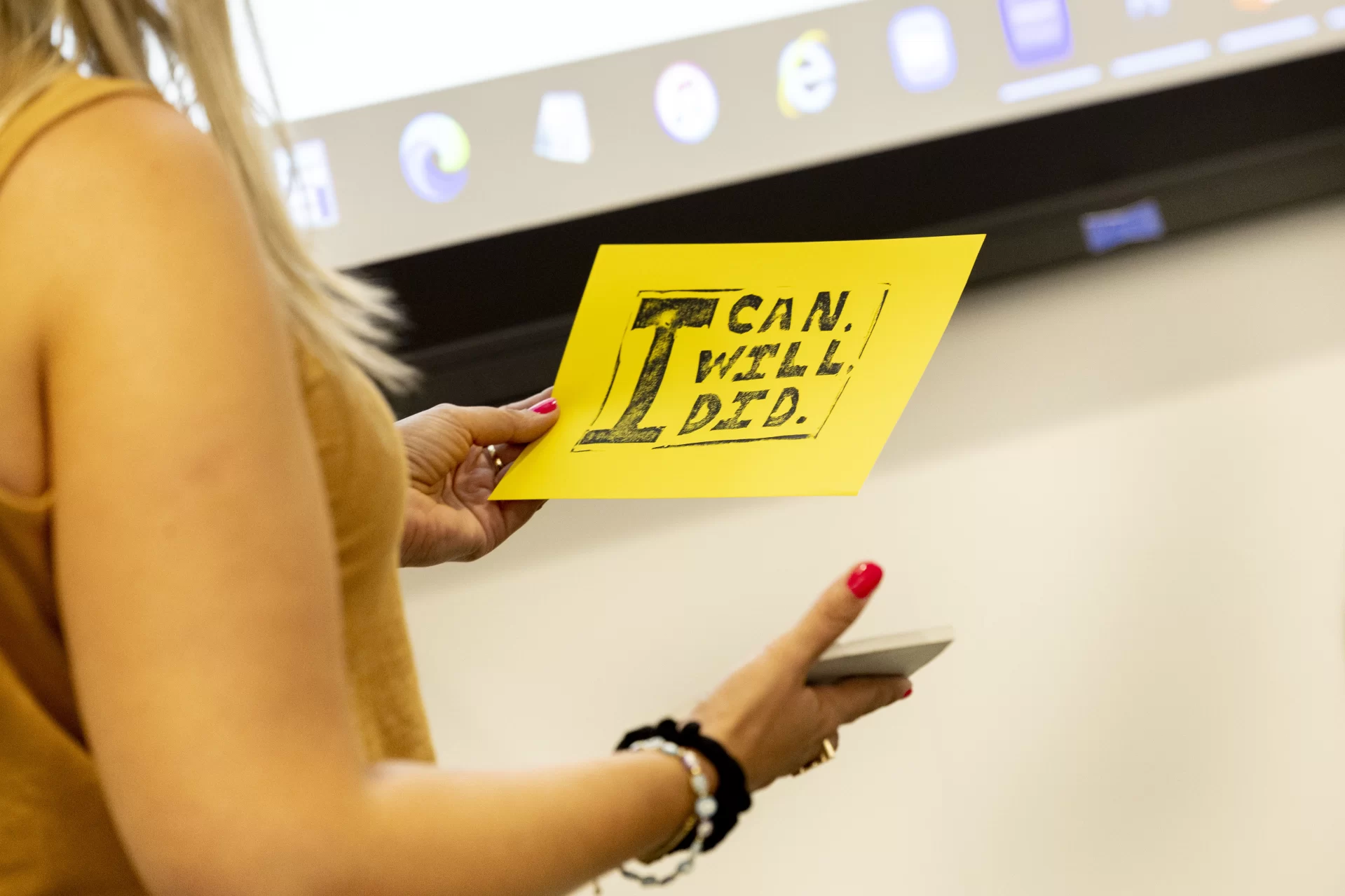 Brown and her fellow educators say they hope to put their students on the path to global citizenship. She used to think just in terms of citizenship, minus the worldview. "Some children, all they know is their own culture and communities. But they will grow up to be in different positions and spaces and places with all different kinds of people.
"If they have a global mindset, and they understand how to be a global citizen, then we're doing a good job as educators. And my school district has that as part of their strategic plan." Which is why, she says, "I love my job and my school — they don't just talk. They take action."
The collaborative aspect of the institute excited Aronson; the entire program was designed to be flexible and responsive to the needs of the attendees. "The institute was just another way for Bates to reinforce and express how we might live into our mission now as faculty and also our commitment to community-engaged work and community-engaged dissemination."
For Solano, the takeaway was "validation," she says. "That what you're doing, it actually matters."
For educators, often beset by too many challenges and too few resources, the institute offered the best kind of professional development, yielding both inspiration and empowerment. "They were such a fantastic, engaged, really energetic group," Aronson says.
As Brown reflected on her week at Bates, she offered a takeaway: "The importance of sharing this good news and my new knowledge with colleagues, with people I know, and fellow educators. People need to know all this information."
For Solano, the takeaway was "validation," she says. "That what you're doing, it actually matters. What you're doing is going to make a difference."