A selection of recent mentions of Bates and Bates people in the news.
Garry W. Jenkins, president-elect
Maine's Bates College taps 1st Black president — The Associated Press
The news of Garry Jenkins' selection as Bates' ninth president was reported locally and nationally.
The Associated Press pushed out the story, and over three dozen outlets reported on the news, including all of Maine's local network affiliates and major dailies, national outlets such as U.S News & World Report, The Philadelphia Tribune, Fox News, and Law.com.
Jenkins was highlighted in the Chronicle of Higher Education's Transitions column and in The Journal of Blacks in Higher Education.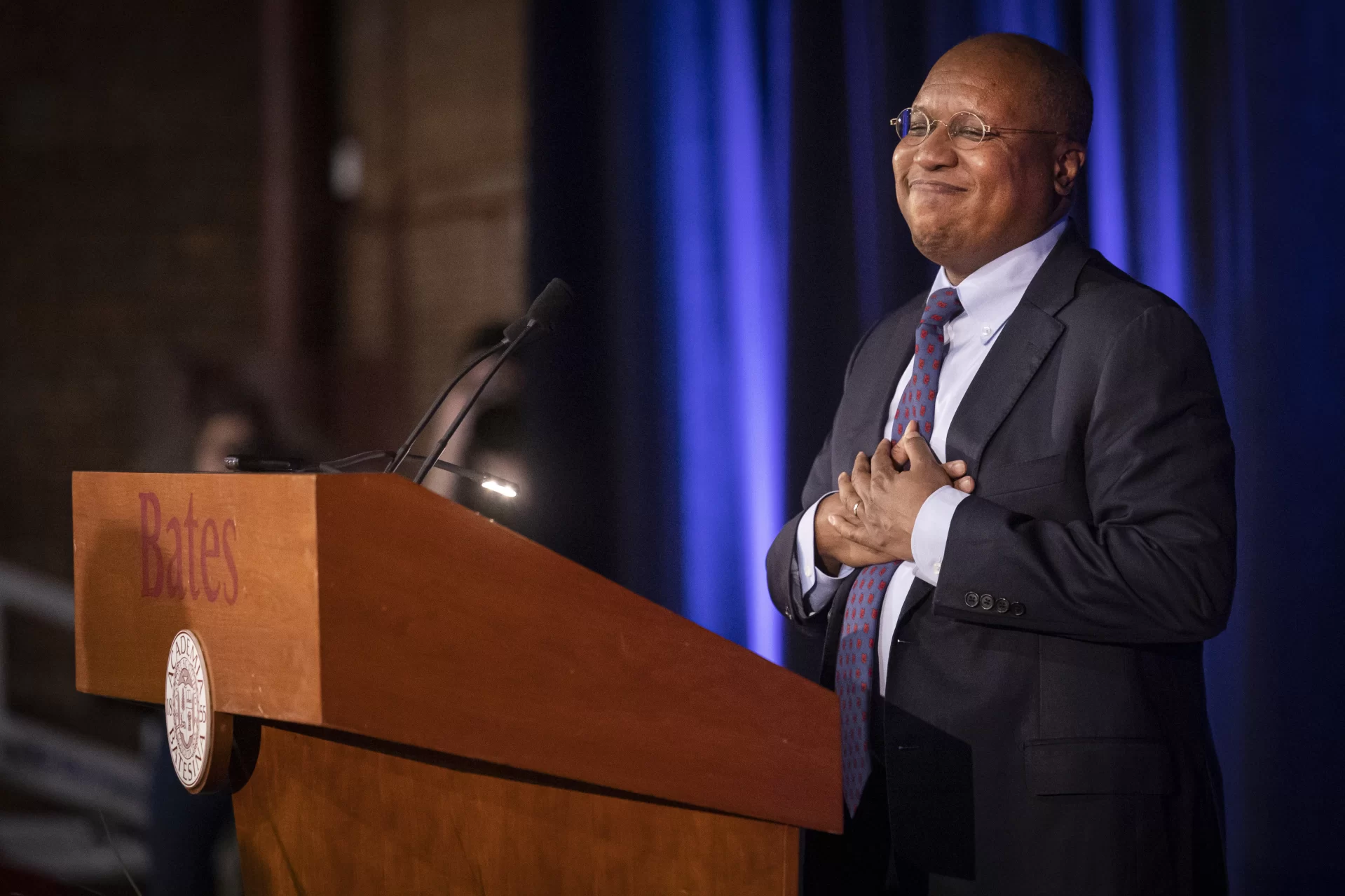 The Sun Journal also covered Jenkins' first official trip to Bates to address a crowd of students, faculty, and staff in Alumni Gymnasium.
This week, University Business highlighted Jenkins in a story about how colleges seek leaders with successful records of advocacy for diversity, equity and inclusion.
Jenkins is a "champion of diversity in non-profit law with wide recognition," the story said, noting his Diversity and Inclusion Award from Minnesota Lawyer and his inclusion on the Lawyers of Color's "'Power List" in 2020 and 2023. "His experience and notoriety made him a sought-after speaker to address anti-racism and racial justice in law school curricula and hate speech on college campuses."
Read the coverage:
---
Lauren Ashwell, philosophy faculty
The concept of time, how it's measured, how it affects our lives – Maine Public
Just as everyone was yawning through the first day of springing forward into daylight saving, Maine Public's weekday program Maine Calling asked a physicist and a philosopher if we actually alter time when we move our clocks ahead by one hour.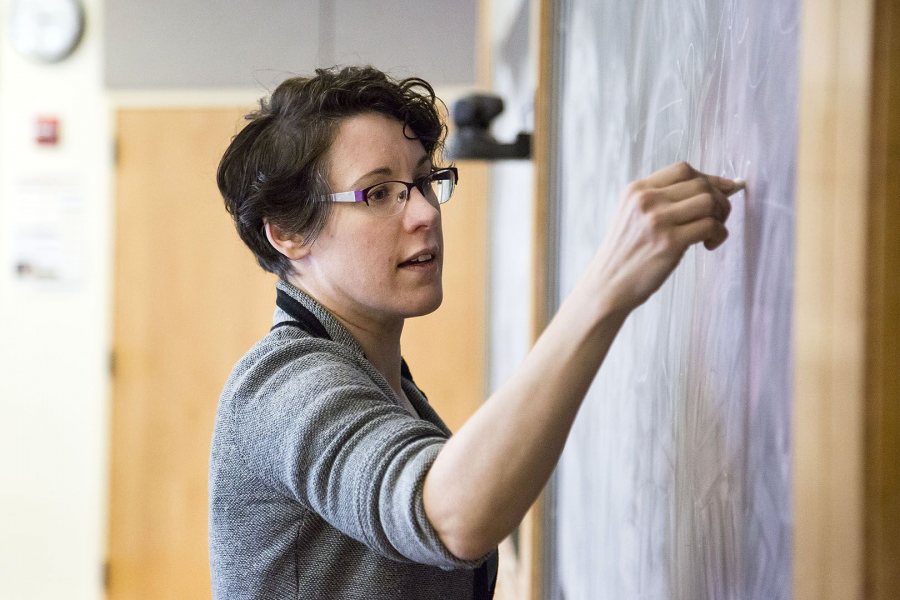 Associate Professor of Philosophy Lauren Ashwell, an expert in metaphysics, suggested that when one describes time in terms of past, present, and future, "you end up having to use temporal time-based concepts in order to talk about it. You say, 'This particular episode of Maine Calling was once future, is present, at some time will be passed.' But this is saying 'was future' — that's using temporal concepts in order to talk about time. And so perhaps there's some kind of problematic circularity in there."
---
April Strickland, anthropology faculty
Who is moving to Maine, and why do Mainers call them 'from away'? Maine Public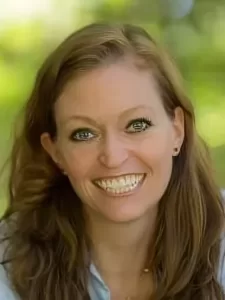 Another faculty member on Maine Calling recently was Visiting Assistant Professor of Anthropology April Strickland, taking part in a discussion of the wave of people moving to Maine, particularly during the pandemic, and also from other countries.
The experts tackled the term "from away," why Mainers say it and what it implies.
Strickland described the term as one that people are constantly reinterpreting. It's embedded within the logics of settler colonialism, but as she points out, unless a person is indigenous, "we're all from away."
"It's a way in which to key belonging and insider-outsider status. It becomes a shortland to signal all sorts of things, that could be behaviors, could be accents, could be a way of marking someone as not necessarily having been here for a requisite amount of time, whatever that may be. "
---
Philip Averill '74
Philip Averill's passion for history still burns 50 years after initial spark — Lincoln County News
As a high schooler, Philip Averill '74 helped unearth a historic settlement in Pemaquid, Maine, that eventually became the Colonial Pemaquid State Historic Site. "That sparked an interest in history that continues on to this very day," Averill told the Lincoln County News. These days, Averill is leading the restoration efforts of the Pemaquid Mill, which began in 2019, after the Old Bristol Historical Society decided to purchase the mill from a lumber company.
---
Marshall Hatch Jr. '10
Sankofa Wellness Village on West Side wins $10 million Chicago prize — Block Club Chicago
Marshall Hatch Jr. '10, the co-founder and executive director of the MAAFA Redemption Project in Chicago, talked with local media outlets about a $50 million wellness project, centered on Chicago's West Garfield Park neighborhood.
"We all know that West Garfield Park has been the stepchild of the city for far too long," said Hatch, who is among the community leaders of the project. "But I like to refer to this as a renaissance of West Garfield Park and the West Side. This is a movement. It's something that's been brewing in this neighborhood for a while."
West Garfield Park "has a lot of challenges, but also has a lot of opportunities," he added. "This is about restoration, this is about redemption, and this is about the revitalization of West Garfield Park, from the ground up."
---
Todd Nelson '78
Maine Voices: Pitchers and catchers report — Portland Press Herald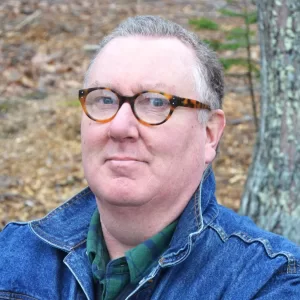 In a poignant essay for the Portland Press Herald, Todd Nelson '78 describes how, years ago, he felt obliged to introduce his young son to youth baseball, even though Nelson himself was neither a competitive athlete nor a fan. "Is it not a parent's duty?" writes Nelson.
He soon discovered that father and his son were alike: Both would rather read the comics together on a Sunday morning than face down a pitcher from the batter's box. A game of catch was enough for both.
"The play he loved could be disengaged from the competition he neither understood nor enjoyed," writes Nelson, who recently published Cold Spell, a collection of essays about life in and and around Castine, Maine.
---
Tim Shaw '91
Al Demany Chiman: A skin-on-frame outrigger canoe — Small Boats Monthly
Ten years after Tim Shaw '91 first floated his handmade outrigger canoe, he decided to renovate it for a specific purpose: to take his daughter, Helena, on the water.
Writing about the project in Small Boats Monthly, Shaw described wanting to find ways to allow Helena, who has limited mobility following a seizure, stay active. And after building a trail-ready wheelchair and a kicksled for the winter, Shaw decided to tackle the water, since paddling was something they could both do.
"What I really wanted, though, was to get back on the water more, and I wanted to bring Helena," Shaw wrote.
He named the boat Al Demany Chiman, three words meaning "the" in Arabic; "sail" in Malagasy; and "canoe" in Algonquin. The project gave Shaw "not only the experience I had hoped for but also many lessons." The boat has "proved to be a vehicle — and metaphor — for perseverance and renewal."
---
Wayne Douglas '74
Justice Wayne Douglas sworn in to Maine's highest court — Portland Press Herald
Wayne Douglas '74 was sworn in as an associate justice of the Maine Supreme Judicial Court by Gov. Janet Mills on March 10, after serving as a superior court justice in York County since 2015, writes Eric Russell for the Portland Press Herald.
"As an associate justice of the Maine Supreme Judicial Court, I will carefully consider each case, treat all with courtesy and respect and administer justice in a fair and impartial manner, as I have done throughout my more than two decades on the bench," Douglas said in a statement.
---
Maple Buescher '25
This is what critical race theory in the classroom really looks like — Cleveland.com
In a column for Cleveland.com, politics major Maple Buescher '25 told readers about what she and her fellow Batesies did in their course on western political theory class, something that "might sound scandalous."
"We read the work of two critical race theorists." Namely Charles Mills, author of The Racial Contract, and legal theorist Kimberlé Crenshaw, who pioneered the term "intersectionality." What happened next? Debate, discussion and "nothing catastrophic."
Buescher, who has a regular column for The Plain Dealer in Cleveland and its online publication Cleveland.com, made the case for opponents of critical race theory to let go of their fears. "But even if some of the ideas related to critical race theory — like the idea that historical injustice contributes to ongoing racial inequality in a society that is theoretically equal — do make their way into history or politics classes in your child's school, I promise you: Your students will not be traumatized from it. They will not be made to feel guilty, nor shamed for the color of their skin, nor discouraged from asking questions."
---
Louis Scolnik '45
Louis Scolnik, Lewiston's own 'swingin" judge, turns 100 — Sun Journal
Louis Scolnik '45, well-known for his work in the civil rights field as a lawyer and justice of the Maine Supreme Judicial Court, turned 100 on Valentine's Day.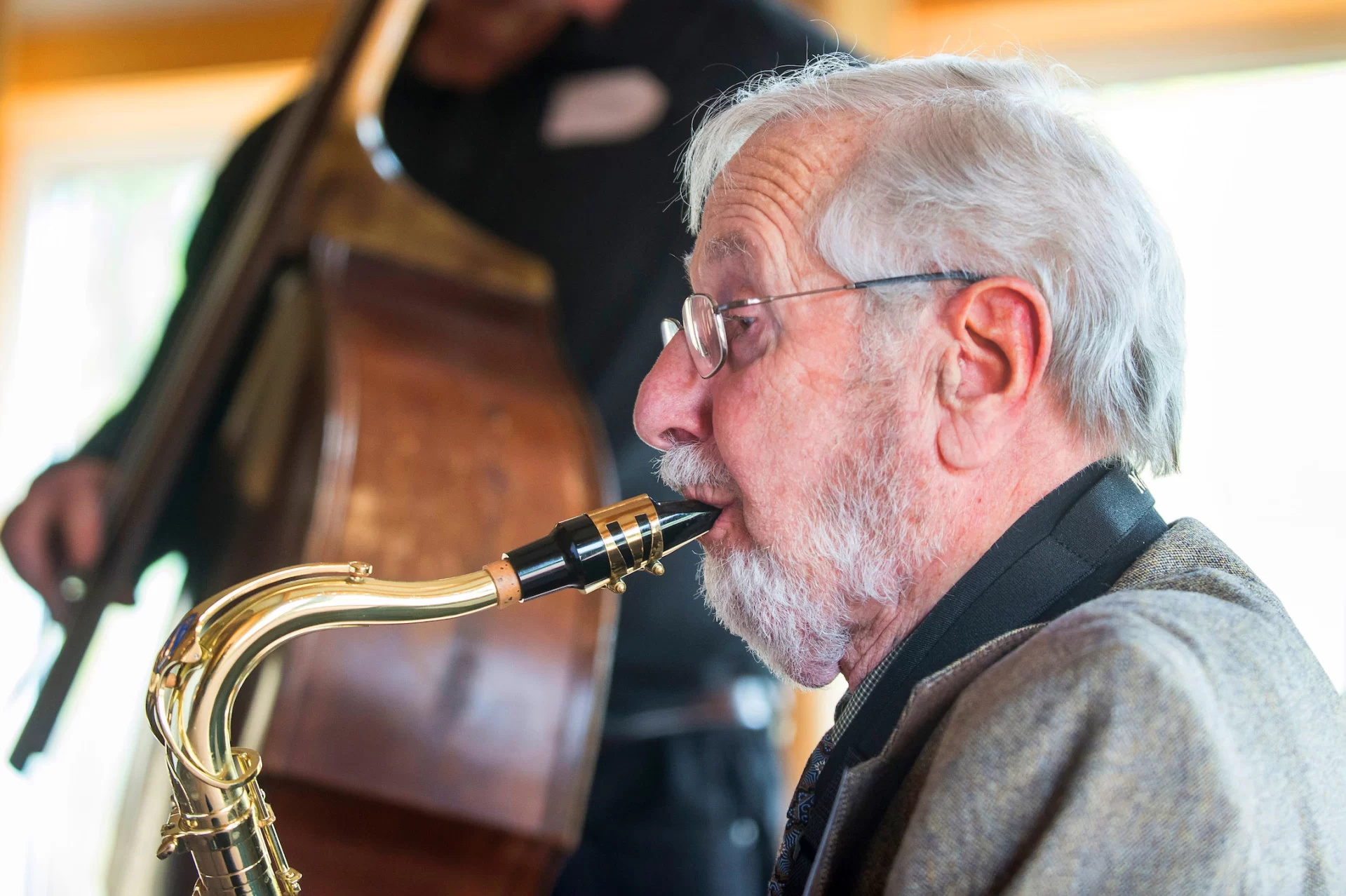 "Scolnik's life tells a story of commitment to those less fortunate," wrote Michael Brower Scolnik's son-in-law, in an essay for the Lewiston Sun Journal.
"He came from humble beginnings. His parents were first-generation immigrants from Ukraine, and Jewish at a time when Jews were often singled out and discriminated against. Scolnik, who was educated in the Lewiston public schools, recalls how his mother would send him to school with potato latkes in his pockets, unwrapped."
Scolnik is also an accomplished jazz saxophone and clarinet player, and "his passion for jazz continues to this day," writes Brower. "As he still enjoys telling people, 'I wasn't a hanging judge, but a swingin' judge.'"
View Comments