Chris G. Barbin '93
Venture Partner, GGV Capital
Winnetka, IL
Years of Service: 2016–2021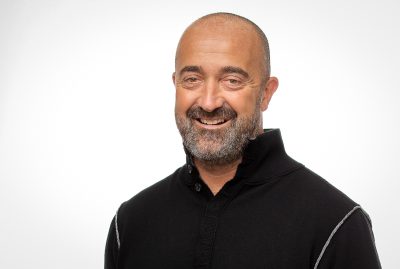 Chris G. Barbin is a serial entrepreneur and investor with more than 25 years of experience across a dozen start-ups, private and public companies, and various social enterprises. He is currently a Venture Partner at GGV Capital in San Francisco and Shanghai.
Chris began his career at Grainger, a Fortune 500 industrial supply company that he helped launch into the Internet age with Grainger.com—one of the first B2B e-commerce platforms. From there he moved to webMethods, where as SVP of Global Services he helped grow the company valuation from $50M to $10B.Chris is best known for his leadership at Appirio, a global cloud services business that he co-founded in 2006 and led for 12 years as CEO. Appirio was one of the early pioneers in cloud computing and grew to 1,200 people in five countries. It was eventually acquired by Wipro Technologies in October of 2016 for $550M.
Chris holds advisory board positions at Studio Science (a design and innovation consultancy in Indianapolis), is co-owner and a board member of Southern Grist (Nashville's #1 craft brewery) and is Chairman of the Board at Traction on Demand, a leading Salesforce.com consultancy in Vancouver, BC.  Chris is also an operating partner at Thunderboss, a lakeside bar and grill in Green Lake, WI that he built and opened with his wife Lori in 2018 and they co-own and co-founded a tequila business—SipTequila.com in January 2019, which distributes their private label tequila Compoveda, and dozens of other rare, boutique, and artisanal tequilas direct to consumer.
Chris and his wife, Lori, live in Winnetka, IL, and Green Lake, WI. They have three children.