Garry W. Jenkins
Garry W. Jenkins is president and professor of politics at Bates College. He became the College's ninth president in July 2023.
As president, he is charged with setting a vision and strategy for Bates, enhancing academic excellence, managing all institutional affairs, developing and maintaining relationships with a wide array of constituents in the college community and beyond, and representing Bates externally as its chief ambassador.
A nationally respected authority on nonprofit organizations, corporate governance, lawyers and leadership development, and higher education, Jenkins has published articles, essays, chapters, and op-eds in a variety of venues, including the Southern California Law Review, North Carolina Law Review, Tulane Law Review, and Stanford Social Innovation Review, among others. He has received honors and awards for his academic scholarship (including recognition in three different subfields of nonprofit law, global justice, and corporate law) and for his academic administrative leadership. He is a member of the American Law Institute and a fellow of the American Bar Foundation.
Before Bates, Jenkins served for seven years as dean and William S. Pattee Professor of Law at the University of Minnesota Law School. As the law school's chief academic and administrative officer, he helped to enhance the school's overall ranking, academic quality, and the diversity of the student body (reaching record highs on all measures). During his tenure, he also expanded experiential learning by creating new law clinics in areas ranging from racial justice to immigration to gun violence prevention, improved student employment and bar passage outcomes, and increased resources for student mental health and wellbeing. The law school's endowment nearly doubled during his deanship, and he successfully completed the largest fundraising campaign in the school's history.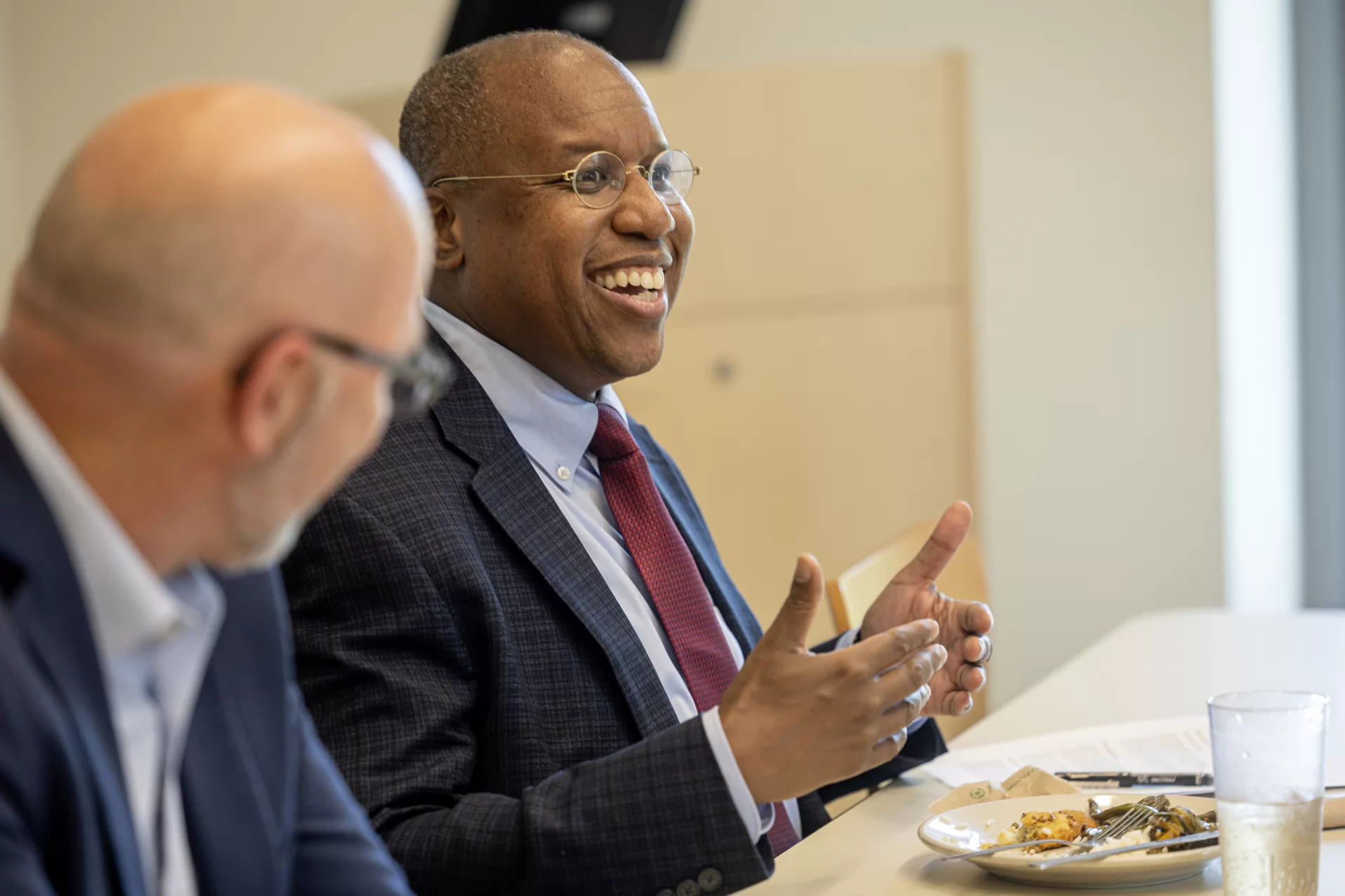 Jenkins previously served as the associate dean for academic affairs and John C. Elam/Vorys Sater Professor of Law at The Ohio State University Moritz College of Law. He co-founded and directed the Program on Law and Leadership at Moritz, one of the first such programs at a U.S. law school, which teaches law students the skills and dimensions of leadership that had not been part of the traditional law school curriculum.
Jenkins was also chief operating officer and general counsel of the Goldman Sachs Foundation, whose goal is the betterment of humanity worldwide, focusing on health and education. He was also an attorney with the New York City–based law firm of Simpson Thacher & Bartlett, where he counseled public charities and private foundations, formed private investment funds, and negotiated mergers and acquisitions. He began his professional career with Prudential Financial, Inc.
Originally from New Jersey, he received his bachelor's degree with honors from Haverford College, where he was a Charles A. Dana Scholar. He earned a master's degree in public policy from the Harvard Kennedy School and a juris doctorate, cum laude, from Harvard Law School, where he was editor-in-chief of the Harvard Civil Rights–Civil Liberties Law Review. He clerked for the Honorable Timothy K. Lewis on the U.S. Court of Appeals for the Third Circuit in 1998–99.
Jenkins has served on several national and local nonprofit boards in education, the arts, and social justice, including Haverford College, where he was vice chair for eight years and accepted the AGB Nason Award for innovation and exemplary leadership on the board's behalf. He presently sits on the board of the National Women's Law Center in Washington, DC.
Jenkins resides in the President's House on campus with his husband, Jon. J. Lee, a professor at the University of Maine School of Law.