Jean P. Wilson '81, P'05, P'13
Retired, Senior Vice President and Chief Information Officer, L.L. Bean
Falmouth, ME
Years of Service: 2015–2025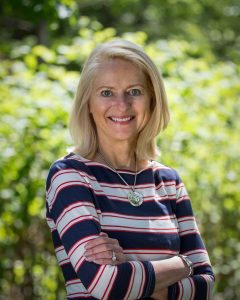 Jean P. Wilson served as Senior Vice President and Chief Information Officer at L.L. Bean from 1997 until her retirement in 2019. She served as a member of the L.L. Bean Executive Team, responsible for Information Technology, oversight of enterprise initiatives, and corporate operations in Costa Rica.
Prior to joining L.L. Bean, Jean worked at UNUM Life Insurance Company for 11 years, where she held a variety of leadership roles in information technology and risk management. She began her career as a computer programmer at Merrill Lynch and Chemical Bank in New York City.
Jean is a member of the Olympia Snowe Women's Leadership Institute and a past member of the National Retail Federation CIO Council and the Boston CIO Executive Summit. Jean is a frequent industry speaker on current information technology and risk management topics.
Jean currently serves on the Board of Directors for MEMIC, a private mutual insurance company specializing in Workers' Compensation insurance in Portland, Maine. Additionally, she serves on the Board of Directors of Androscoggin Bank in Lewiston, Maine. Jean was appointed by the Governor and served as the Chairperson for the ConnectME Authority from 2007 to 2016. She also previously served as President of the Board of Trustees for the Cancer Community Center in South Portland, Maine.
Jean graduated from Bates College with a B.A. in mathematics in 1981 and earned an M.S. in statistics from New York University in 1986.