Documentary photographer opens Spiritual Journey series at Bates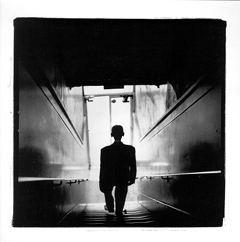 New York-based photographer Harvey Wang discusses Flophouse: Life on the Bowery: Photographs and Stories from America's Most Famous Skid Row at 4:30 p.m. Friday, Sept. 28, in Skelton Lounge, Chase Hall. The public is invited to attend this presentation free of charge. Wang's talk opens Spiritual Journeys: Stories of the Soul 2001-02, a lecture series sponsored by the chaplain's office. In conjunction with Wang's talk, an exhibition of his photographs, "Flophouse," will be on display in the George and Helen Ladd Library on the Bates campus Sept. 21 through Nov. 23. Call 207-786-8272 for more information.
In their book, Flophouse: Life on the Bowery (Random House, 2000), photographer Harvey Wang and authors David Isay and Stacy Abramson document the lives of a group of homeless men in New York City. At one time, 75,000 men slept on New York's Bowery each night. Today, seven lodging houses or "flophouses" remain. They are home to fewer than 1,000 inhabitants, many who are addicted to alcohol and drugs and have been lost to or rejected by their families. Wang will discuss his interest in documenting the humanity behind these forgotten facades.
"This book takes you to places you think you don't want to enter, to people you think you don't want to meet, to lives you think you don't want to live and makes you rethink all your assumptions," said Susan Stamberg, special correspondent for National Public Radio. "It reveals the tremendous strength and humanity of those who are usually ignored. And as you pay attention, your own humanity expands."
Leave a Reply
This is a forum for sharing your thoughts about the preceding post with the public. If you have a question for the author, please email the Bates Communications Office at communications@bates.edu.