---
Hwei Ling Ng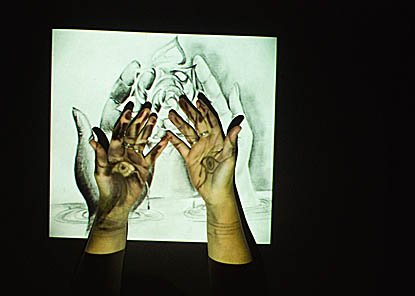 Ng's portraits combine digital projection and photography. While photography is a medium sometimes thought to represent reality, Ng uses projection to startle the viewer and blur the line between real and fabricated. "For many people, digital photography may appear simple, but for me, it has come to represent a way of life and a mindset of keen observation that forces me to stop and take stock of how I view the world," she says.
---
Categories:
Art and Visual Culture
,
Arts and music
,
Bates Now
,
Creativity
,
Current students
,
Performing and visual arts
,
Postcards
.
Tags:
Department of Art and Visual Culture
,
Hwei Ling Ng
,
photography
.
---
Leave a Reply
This is a forum for sharing your thoughts about the preceding post with the public. If you have a question for the author, please email the Bates Communications Office at
communications@bates.edu.
Contact Us