Choir to perform Orff's 'Carmina Burana'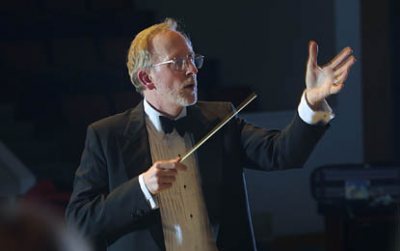 (NOTE TO READERS: Some published information lists a different time for this concert. The information here is correct.)
A choral work popular for its drama and earthy power, Orff's Carmina Burana will be performed by the Bates College Choir, directed by John Corrie, at 8 p.m. Friday, Dec. 4, and Saturday, Dec. 5, in the Olin Arts Center Concert Hall at Bates College, 75 Russell St.
Admission is free, but tickets are required. For more information, contact 207-786-6135 or this olinarts@bates.edu.
The choir is composed entirely of Bates students — 65 singers including 25 sopranos, 26 altos, seven tenors and seven basses. Soloists in these performances are seniors Tom Chapman (Gales Ferry, Conn.), Kate Fitzgerald (Chilmark, Mass.), George MacDonald (Ossining, N.Y.) and Erica Rogoff (Carlisle, Mass.); juniors Andrew Bernard (Merchantville, N.J.), Nicholas Blomberg (Montagnola, Switzerland) and Blaise Thompson (Iowa City, Iowa); sophomores Katie Black (Braintree, Mass.), Segundo Guerrero (East Orange, N.J.) and Emily Harrop (Bethesda, Md.); and first year Conor Maginn (Hamilton, Mass.).
Corrie chose Carmina Burana because it's enjoyable to sing. The piece, he adds, "is full of many different colors, timbres and moods. It's a secular text focusing on love and drinking. So it is an unusual work for our choir."
Composed in the mid-1930s, Carmina Burana is based on 24 poems in a medieval collection of the same name. The piece is best-known for the movement "O Fortuna," which opens and closes the piece, and is frequently featured in film and television soundtracks. The choir will perform an arrangement prepared for two pianos and six percussionists.
The students will sing in three different languages: Latin, Old German and French.
— by Doug Ray '10
View Comments