---
Grammy nod to Metropolis Ensemble founder and director Andrew Cyr '96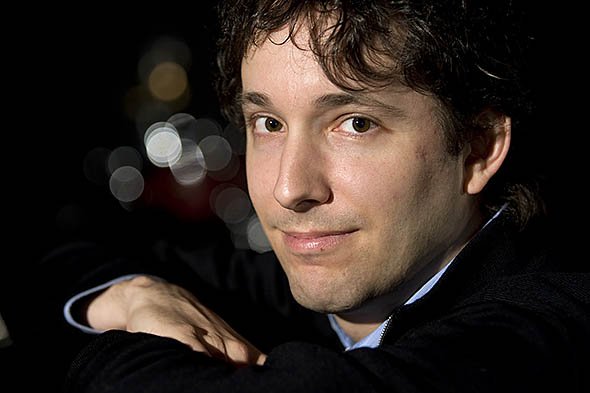 In its coverage of Grammy nominations for classical music, the Los Angeles Times reports that the critically and popularly acclaimed Metropolis Ensemble, whose founder and artistic director is Andrew Cyr '96, has been nominated in the category of best instrumental soloist performance with orchestra. Cyr conducted the ensemble for the nominated performance of Mandolin Concerto by Avi Avital. View story from the Los Angeles Times, Dec. 2, 2010.
---
Categories:
Alumni and friends
,
Arts and music
,
Bates People in the News
,
Entertainment and the arts
,
Music
.
---
Contact Us