The Republican talks to Northstar Session singer-songwriter Szlachetka '02
The Republican of Springfield, Mass., talks to singer-songwriter Matt Szlachetka '02, whose band, the L.A.-based Northstar Session, is touring New England in support of its third album, Late Bloomer, including a stop at the Irish Twins Pub here in Lewiston on Thursday evening, July 21.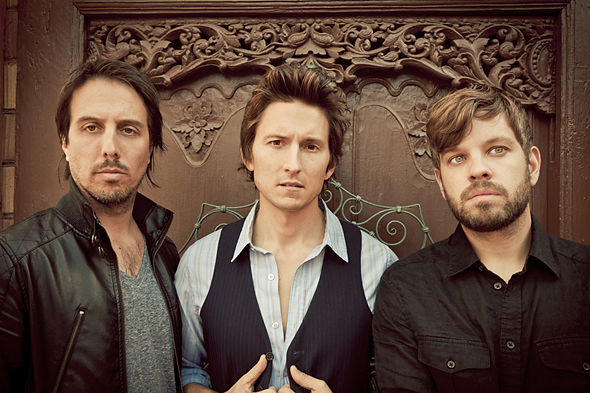 Highly praised of late, the band has appeared on the NBC show Parenthood, prompting a critic to note that "you don't get a song on a high-powered, heavily marketed show like Parenthood by writing lousy songs. And The Northstar Session doesn't write lousy songs. In fact, The Northstar Session's ear-pleasing sound is one part laid-back roots-rock, one part catchy indie pop, and one part L.A. swagger."
A music major, Szlachetka moved to Los Angeles in 2006, where he hooked up with bandmates Kane McGee (drums) and Dave Basaraba (keyboard). "We have never had a permanent bass player and usually have four or five players on rotation," he tells The Republican. "We always kid around that we're like Spinal Tap except with bass players."
Leave a Reply
This is a forum for sharing your thoughts about the preceding post with the public. If you have a question for the author, please email the Bates Communications Office at communications@bates.edu.