Posts by Doug Hubley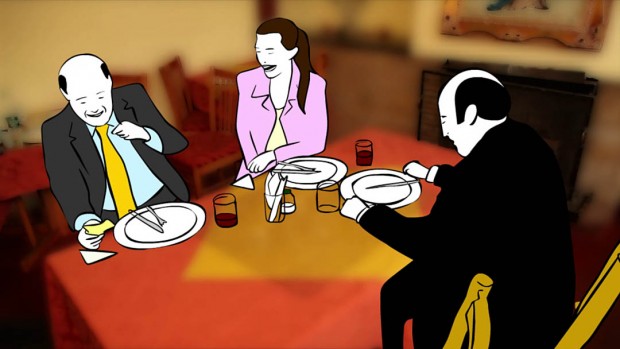 The Global Lens 2012 film series continues in weekly screenings at 7:30 p.m. most Mondays
---
Published on
Description

September 26, 2012
10:49 am

The Global Lens 2012 film series continues in weekly screenings at 7:30 p.m. most Mondays

September 13, 2012
8:55 am

In a pair of Sept. 26 lectures at Bates, mathematician Colin Adams will explore the ins and outs of knots.

September 12, 2012
11:24 am

Here's the latest preview of public events at Bates Sept. 12-30, 2012.

September 10, 2012
4:00 pm

Bates marks the 40th anniversary of the federal Clean Water Act with a Sept. 20 talk by an influential environmental historian.

September 7, 2012
12:57 pm

Pianist Frank Glazer devotes the 2012-13 season to beloved works from 32 years of Bates concerts.

September 5, 2012
3:45 pm

What's political compromise got to do with a Bates education? As Convocation 2012 reveals, plenty.

August 31, 2012
12:24 pm

A short film directed by Professor of Theater Paul Kuritz premieres at the college Sept. 8.

July 31, 2012
4:37 pm

Bates parent Michael Bettles worked with the Career Development Center to create internships for Bates students at a performing arts center in the U.K.

July 17, 2012
2:22 pm

On July 13, Chicago's Zolla/Lieberman Gallery opened exhibitions by Bates Museum of Art Director Dan Mills and two other artists.

June 12, 2012
3:26 pm

The inaugural program helps Bates alums and children through the roller coaster ride of the college search.