Baccalaureate 2021
Livestreamed on Sunday, May 23, 2021
11:00am EST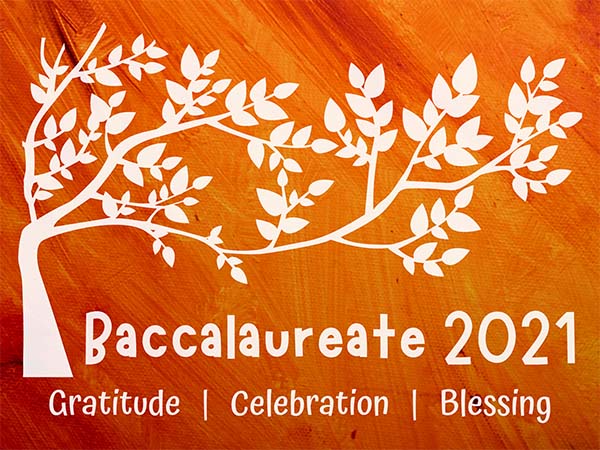 Baccalaureate is a gathering of graduating seniors and their families and friends to celebrate the journey through Bates and beyond. The service is planned by students and it includes stories, poetry, dance, a cappella, a senior band, and blessings. It incorporates many voices, perspectives and worldviews in the thanksgiving and celebration.
In 2021, Baccalaureate will be a mix of live and recorded performances, stories, and reflections that will be livestreamed at 11:00 a.m. on Sunday, May 23, 2021. For an example of what is in store, enjoy some of the performances on the 2020 Baccalaureate page.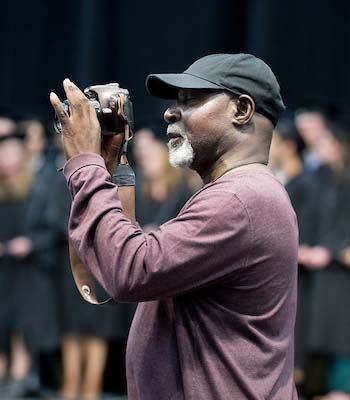 The following request was emailed to the parents or family members of graduates on April 14, 2021:
To the Family Members and Loved Ones of the Bates College Senior Class:
As the Bates College Class of 2021 prepares for graduation, we write to encourage all of you who have helped our students reach this milestone to assist with our plans for the Baccalaureate service, which will be held virtually on Sunday, May 23rd at 11am ET. For information on how to watch the service please revisit this page for a link.
Baccalaureate is a reflective ceremony planned and led by members of the graduating class in collaboration with the Bates Multifaith Chaplaincy that celebrates the graduates' journey through Bates and beyond. The ceremony speaks from the languages of many worldviews, and combines poetry, music, dance, and reflection.
Images of Students & Loved Ones
In this time when the gifts of life and health are perhaps more precious than ever, we write to invite you to share something in the Baccalaureate service. Since we will not be able to gather in-person for the Baccalaureate service this May, we will prepare virtual portions of the service to share with you and your family.
The Baccalaureate service has always included some form of parent participation. This year we would love to include images of you and your student together. If you are able, please send a photo of you holding a picture of your student — this could be a baby picture, a favorite childhood photo, or an image of you dropping off your student at Bates. The important part is that we are able to see you holding this cherished image. Please take your photo in landscape (horizontal) mode and email them with the subject line "Loved Ones Image" to this email (multifaithchaplaincy@bates.edu) no later than May 7th.
By submitting your photo you are indicating your permission for the Bates Multifaith Chaplaincy to publish your images on the Commencement website and social media.
If you have any questions, please contact the Multifaith Chaplaincy at this email address (multifaithchaplaincy@bates.edu).
Thank you in advance for your thoughts and good wishes!
Sincerely,
The 2021 Baccalaureate Student Planning Committee
Rev. Dr. Brittany Longsdorf, Multifaith Chaplain
Rev. Raymond Clothier, Associate Multifaith Chaplain
Zara Bohan, Multifaith Chaplaincy Program Coordinator