Counseling & Psychological Services
COVID-19 Updates and Changes
In response to the continuing COVID-19 outbreak in the United States, the College has announced major changes to teaching and residential life including shifting to online learning and requiring most students to leave campus. CAPS is working to respond to these changes and to clarify how they may affect access to mental health services for our students. 
Learn more about changes to our services here
Learn more about school-wide Information and Resources
Welcome!
Bates College recognizes that mental health significantly influences one's ability to participate fully in the College community.  Counseling & Psychological Services (CAPS) strives to enhance each student's well being by providing comprehensive, confidential mental health care and by encouraging informed, individual participation on mental health-related decisions. Counseling is free to all Bates students.  The number of counseling sessions is based on student's needs. Students and their counselor can decide what is most beneficial and how long to continue.
Diversity Statement
The staff of Bates College Counseling & Psychological Services is committed to social justice and examining the impact of systemic and historical issues of power, privilege, and access to resources at the individual, interpersonal, institutional, and structural levels. We are dedicated to the active process of critical thinking and rigorous self-reflection to ensure that all students are treated fairly and competently as well as to compensate for obstacles and unequal treatment that can be set in place by individuals, institutions, and society.  For more information, please click here.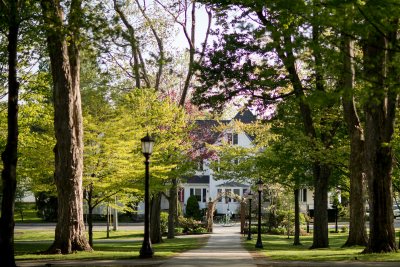 Contact Us:
We look forward to talking with you.  Please do not hesitate to contact us at:
Phone: 207-786-6200
Fax: 207-786-8219
Email: CAPS@bates.edu
Location: 31 Campus Avenue, Lewiston, ME 04240  (in Health Services Building next to Admissions)
Office Hours: 9am-5pm  Monday – Friday
To schedule an appointment:
To schedule an appointment, please contact CAPS at (207) 786-6200 or email CAPS@bates.edu . If you have a preference, you may request a particular clinician.  We schedule appointments from 9am-5pm, Monday through Friday, though please note we are closed for student appointments from 12-1.
**Please note:  Due to increased requests for appointments, we are booking out at least two weeks.   We are making every effort to accommodate all appointment requests and scheduling conflicts.
If you are in crisis or have an emergent concern, please let us know and we will schedule you as soon as possible.  Crisis or emergent concerns could be that:
You are currently so distressed that you may be unable to keep yourself or others safe.
You have a current plan to attempt suicide or to harm someone else.
You have recently been physically or sexually assaulted.
Someone close to you has died recently.
You are having strange experiences such as hearing voices or seeing things that others do not.
You have knowledge of another person being abused or assaulted.
You have had a severe reaction to a psychiatric medication.
You have witnessed a traumatic event within the last few days.
You have been unable to attend classes because of severe depression or anxiety.
If it is after 5pm or during the weekend and you have an urgent need to speak to a counselor, please call (207) 786-6200 and dial 0 to be connected to our after-hours crisis counseling service.
Students wishing to see a counselor in the community may contact CAPS for a list of referrals.  However, students will need to check with their insurance for coverage details regarding outside referrals.
Introducing a new Service
Same-Day Consultation
In our efforts to provide quicker access to services for students who need support in problem-solving a specific issue and not necessarily ongoing therapy, we are offering a same-day, 30-minute consultation with one of our clinicians.   These appointments are meant to be a one-time consultation session to problem solve a specific concern (e.g., advice on roommate or relationship conflict, how to best manage stress, coping skills regarding anxiety, help making a decision).   The consultation meeting is designed to be goal-oriented so that you can leave with a set of next steps.    If a student wants/needs a follow-up in the future, they can call and request another one-time, same-day consultation.
Keep in mind:
Appointments are only scheduled for the same day and are first-come, first-served. These are not walk-in appointments, nor for crises.
This is a one-time consultation and is not meant for ongoing psychotherapy.
Any follow-ups may be with a different clinician.
It will help to have an identified goal in mind
We will be accepting requests for the same-day consultation appointments by phone (207)786-6200 starting at 8:45 a.m. until 1:30 p.m.   Once those appointments are filled, you may call the next day.  These appointment openings will not be filled until the morning of the same day.
Emergency Needs
If it is after business hours and you have an urgent need to speak to a counselor, please call (207) 786-6200 and press 0 to be connected to our after-hours crisis counseling service.
If you are concerned about a student's safety or well-being when CAPS and Health Services are closed, please call Security at extension 6111 or (207) 786-6254.  If you or the student are off campus, please call 911.
Students may also meet confidentially with the Bates SAVA (Sexual Assault Victim's Advocate). The SAVA may be reached at (207) 753-6996 or by emailing sava@bates.edu.