Resources for Support
To speak to a crisis counselor 24/7, call 207-786-6200 and dial "0" at the prompt.
Liberate Meditation App for Black, Indigenous and People of Color
Set to Go Your guide on transitioning from high school to college and adulthood.
Resources for Crisis and Support List of Service Providers, Overview of Services and Contact Info
Bates Sexual Violence Support Resources Chart outlining process flows and contact resources
College Students with Disabilities
Video Resources that could be helpful for students:
Mindfulness information, resources and downloadable meditations from Ronald Siegel, Psy.D.
How to beat loneliness | BRITTANY WADE | TEDxUCincinnati
How to start overcoming anxiety with exposure | 7 step guide
How to cope with anxiety | Olivia Remes | TEDxUHasselt
10 quick anxiety relief techniques
Social Anxiety Disorder vs Shyness – How to Fix It
Stop having panic attacks now: exposure, coping, and grounding
8 Self-Defeating Thoughts that Wreak Havoc
Two Things You Can Do To Stop Ruminating
Additional Resources:
Impostor syndrome:  Website of Dr. Valarie Young, a leading expert on the impostor syndrome. Contains interviews and articles
Perfectionism Worksheet  Steps to Help You Overcome Perfectionism
Online resource ULifeline online resource for college mental health
Shaun Anchor TED talk on happiness
Brene Brown TED talk on vulnerability
Substance Abuse and Addiction List of facilities
General Wellness Help  Top 5 Mental Health Challenges Facing Students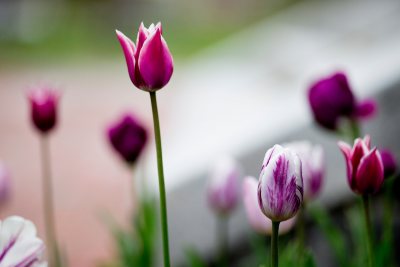 Free Apps:
Relaxation/Mindfulness
Time management/Executive functioning
Fabulous- Build Healthy Habits
Anxiety
Sleep
Depression/Mood:
The American Psychiatric Association (APA) has evaluated a number of mental-health related apps and online services.  Please click here to see their evaluations.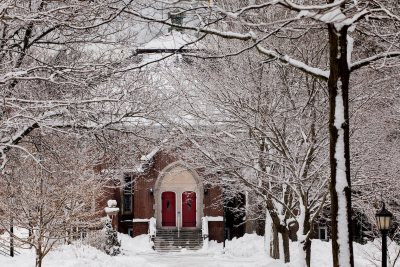 Resources for Crisis and Support
To speak to a crisis counselor 24/7, call 207-786-6200 and dial "0" at the prompt.
Service Provider
 Overview of Services
Contact Info
 St. Mary's Regional Medical Center Emergency Department
 

The Emergency Center also serves behavioral/mental health clientele. We have a strong working relationship with many area programs and TriCounty Mental Health Services.

 207-777-8120
 TriCounty Mental Health Services 24 Hour Crisis Services

Walk-Ins Welcome at 1155 Lisbon St. in Lewiston
Our commitment to you is same day service and support.

 888-568-1112
 Opportunity Alliance Hotline for 24-Hour Crisis Support
Individuals experiencing a mental health crisis have immediate access to a team of professionals who are trained to respond to mental health crises 24 hours/day. Individuals in crisis can be seen at the location of their choice as long as the environment is safe for both the client and the mobile outreach clinician.
 207-774-HELP (4357)
 Need to Just Talk with Someone? (Not a Crisis Line)
A warm-line is a peer-run listening line staffed by people in recovery themselves. Scroll down to see a directory of known warm-lines around the US.
 866-771-WARM (9276)
 National Suicide Prevention Lifeline
No matter what problems you are dealing with, we want to help you find a reason to keep living. By calling 1-800-273-TALK (8255) you'll be connected to a skilled, trained counselor at a crisis center in your area, 24/7.
1-800-273-8255
 2-1-1 Maine Community Services Search
One number – thousands of services. 2-1-1 is an easy-to-remember number that connects people who want to give help or get help with a full range of health and human services in their community. In establishing 2-1-1, Maine joins a growing national movement to standardize the availability of information and referral for these services.
 2-1-1 or 866-811-5695
Substance Abuse and Addiction
Rehab Spot: A free web guide for treating addiction (inpatient services)
207-755-3434