Faculty and Staff
Professors of Dance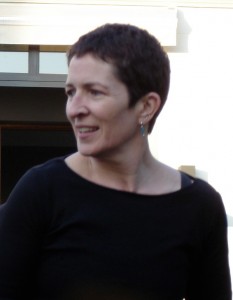 Carol joined the Bates Dance Program in the Fall of 2003. She has been an international choreographer, performer and teacher for over 25 years. Based first in New York, then Barcelona, Seattle, Sydney and now Maine, she has worked with many companies and independent choreographers as well as her own companies, Radio Suec and Carol Dilley & Co. She has performed her work in the USA and Europe both as a solo artist and as director/choreographer of those companies.
Carol has also dedicated a lot of energy into the creation of opportunities for the development and performance of dance works. She co-founded La Porta, a performance series dedicated to the creation and promotion of independent dance in Barcelona and Europe, and later founded Dance Briefs, a similar initiative in Sydney, Australia. She received her MFA from the University of Washington and a Graduate Certificate in Arts Management from the University of Technology in Sydney. Carol continues to choreograph and perform internationally.
https://sites.google.com/a/bates.edu/carol_dilley/home
To contact click here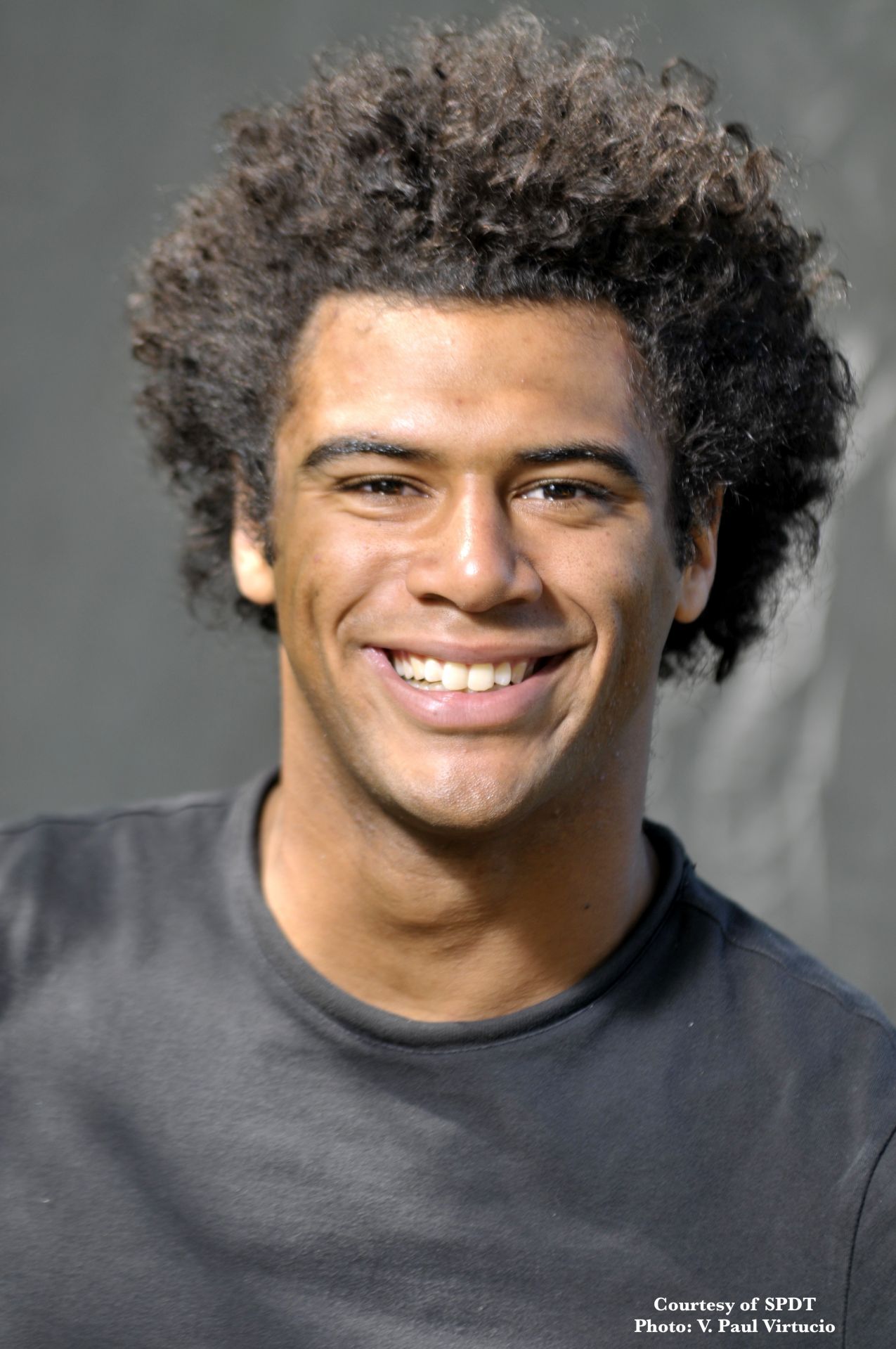 Brian is a Citizen Artist, defined by the Aspen Institute Arts Program as:
Individuals who reimagine the traditional notions of art-making, and who contribute to society either through the transformative power of their artistic abilities, or through proactive social engagement with the arts in realms including education, community building, diplomacy and healthcare.
Mixing disciplines, mixing professions, and of mixed race, Brian J. Evans unpacks the "moments of suspension" that reside in the spaces between spaces. Convinced that connections exist between us all and it is the responsibility of the Arts to remind us to be holistically human, lest we forget. Courageous vulnerability and intentional equity keeps him aloft as he finds ways to give back and add to the communities, mentors, and ancestors who blazed trails and continue to do so! Evans is a recipient of a 2015 McKnight Dance Fellowship, administered by The Cowles Center and funded by The McKnight Foundation. A former decade long principal dancer and musical director for Stuart Pimsler Dance & Theater, Evans believes it is the responsibility of the Arts to rediscover existing connections within humanity. A recent graduate from the Dance MFA program from the University of Washington (UW) Seattle Campus, he was awarded the Howard P. Dallas Endowed Fellowship for his service on the UW dance department's newly founded diversity community and his service as a liaison on the Divisional Arts Diversity Committee. His next adventure includes a tenure-track professorship in the Theater and Dance department at Bates College in Lewiston, ME. Come be apart of how it goes!!
To contact click here
---
Studio Faculty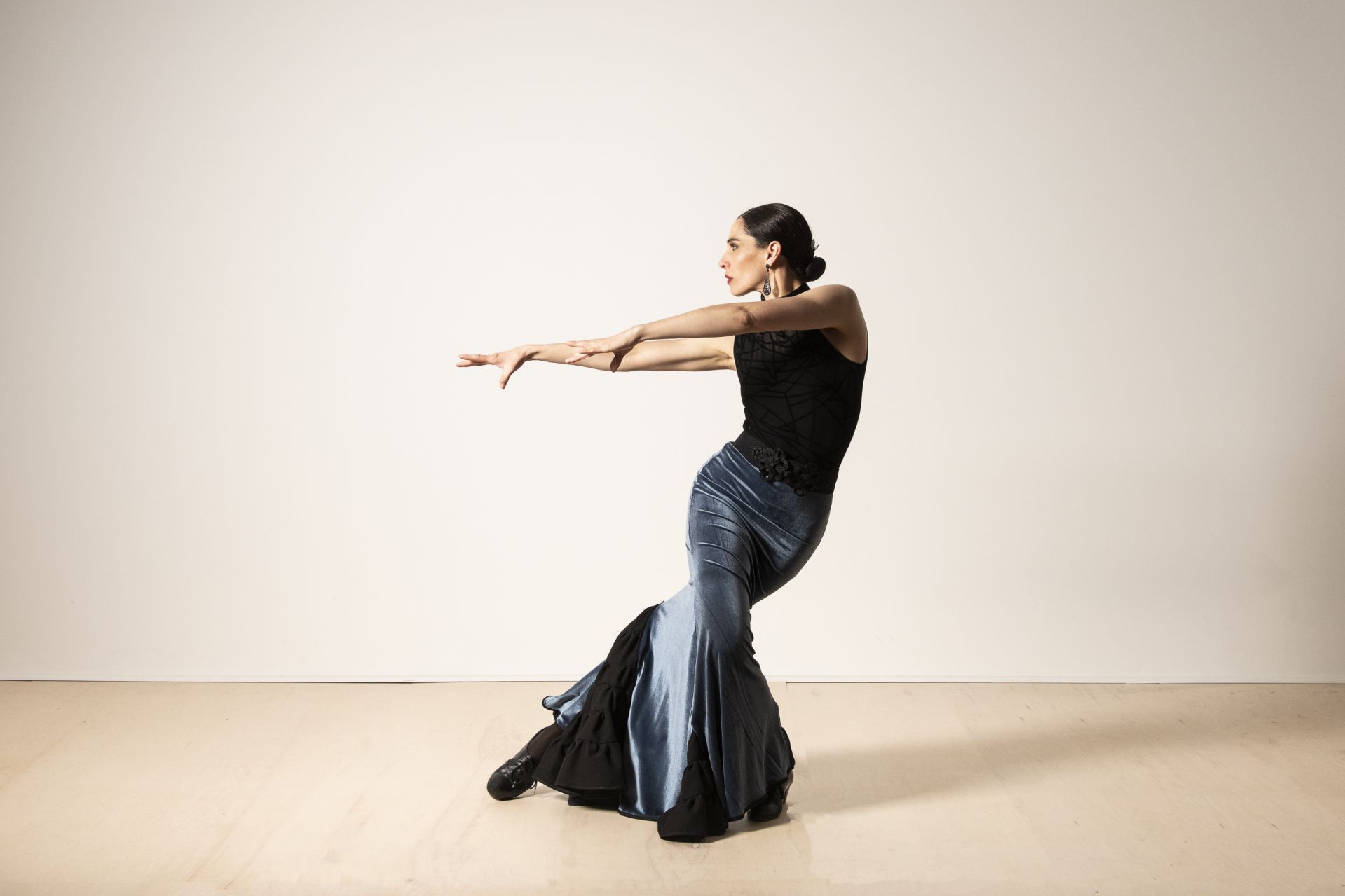 Based in Portland, Maine, Lindsey Bourassa is a flamenco dancer, choreographer, and the founding director of Bourassa Dance Studio of Portland, Maine, where she teaches Flamenco Arts. She has dedicated herself to the art of flamenco since 2004, studying in Spain, France, Canada, and the United States with flamencos such as Miguel Vargas, Esperanza and Curro Fernandez, Carmen Ledesma, Francis Núñez Cabello, La Choni, Adela Campallo, and Ursula Lopez among many others. She has performed and taught in both the US and Spain with nationally and internationally recognized flamenco artists such as Miguel Vargas, Ale Cano, Bárbara Martínez and Cristian Puig. In her choreographic work, Lindsey creates contemporary-flamenco performances that illustrate multifaceted storytelling, often woven together with original, creative prose. Lindsey received her Master of Flamencology Degree from ESMUC (Escola Superior de Música de Catalunya, Barcelona, Spain) in 2019; her Certificate of Professionalization in Flamenco Arts at El Centro de Arte y Flamenco de Sevilla (Spain) in 2012; and her Bachelor of Cultural Dance Studies and Creative Writing Degree from Goddard College (USA) in 2009, with a specialization in flamenco and salsa.
To contact click here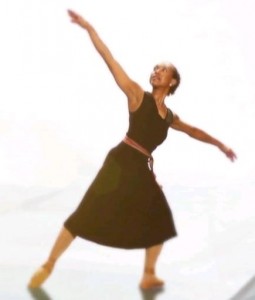 Rachel Ganteaume Richards,
Rachel, born in Trinidad, first studied the Royal Academy Dance Syllabus, at The Caribbean School of Dance in Port of Spain. Her accomplishments there led her to being honored with a scholarship to the Joffrey School in New York City, where she also studied with David Howard and Maggie Black; performing feature roles in the Joffery II Company before joining the Joffrey Ballet in 1975. In the Joffrey Ballet, she performed principal roles in Oscar Ariaz's Romeo and Juliet, Gerald Arpino's Sacred Grove on Mount Tamalpais, Sir Frederick Ashton's Jazz Calendar, Jose Limon's The Moor's Pavane, and others by Agnes de Mille, Vaslav Nijinsky, Gerome Robbins, and Twyla Tharp. Her television performances include Rodeo, presented at the Kennedy Center at the request of the White House, marking the historic meeting of President Jimmy Carter and Deng Xiao Ping, then Vice Premier of the People's Republic of China. Moreover, her national television broadcast history included "The Joffrey Company at Wolftrap", and "Nureyev and The Joffrey Ballet on Broadway". In 1982 she moved to Maine; joining the faculty of the Ram Island Dance Center and later The Portland Ballet where in 1996, she performed "Tituba" in Sam Kurkjian's The Witches of Salem. Rachel now teaches at the Portland School of Ballet and at The Dance Center in Auburn.
To contact click here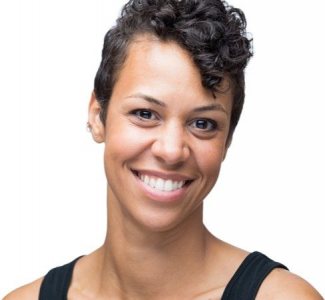 Alexandra is a graduate of Columbia College Chicago, where she earned her BFA in Choreography. She has taught and performed dance in Chicago, South Africa, St. Louis, New York and Portland, ME.

As both a soloist, and as Co-Artistic Director of dance-making duo, s h i f t, Alexandra works by means of improvisation. Her practice is both born from, and informs the self in relationship to the surrounding environment. Growing up in Southern Maine forced her to confront her identity in the face of racism, intolerance and ignorance. Owning and discovering one's self is a constantly emerging journey, which she investigates in her creative process. Her work explores the self in relation to the Other.
To contact click here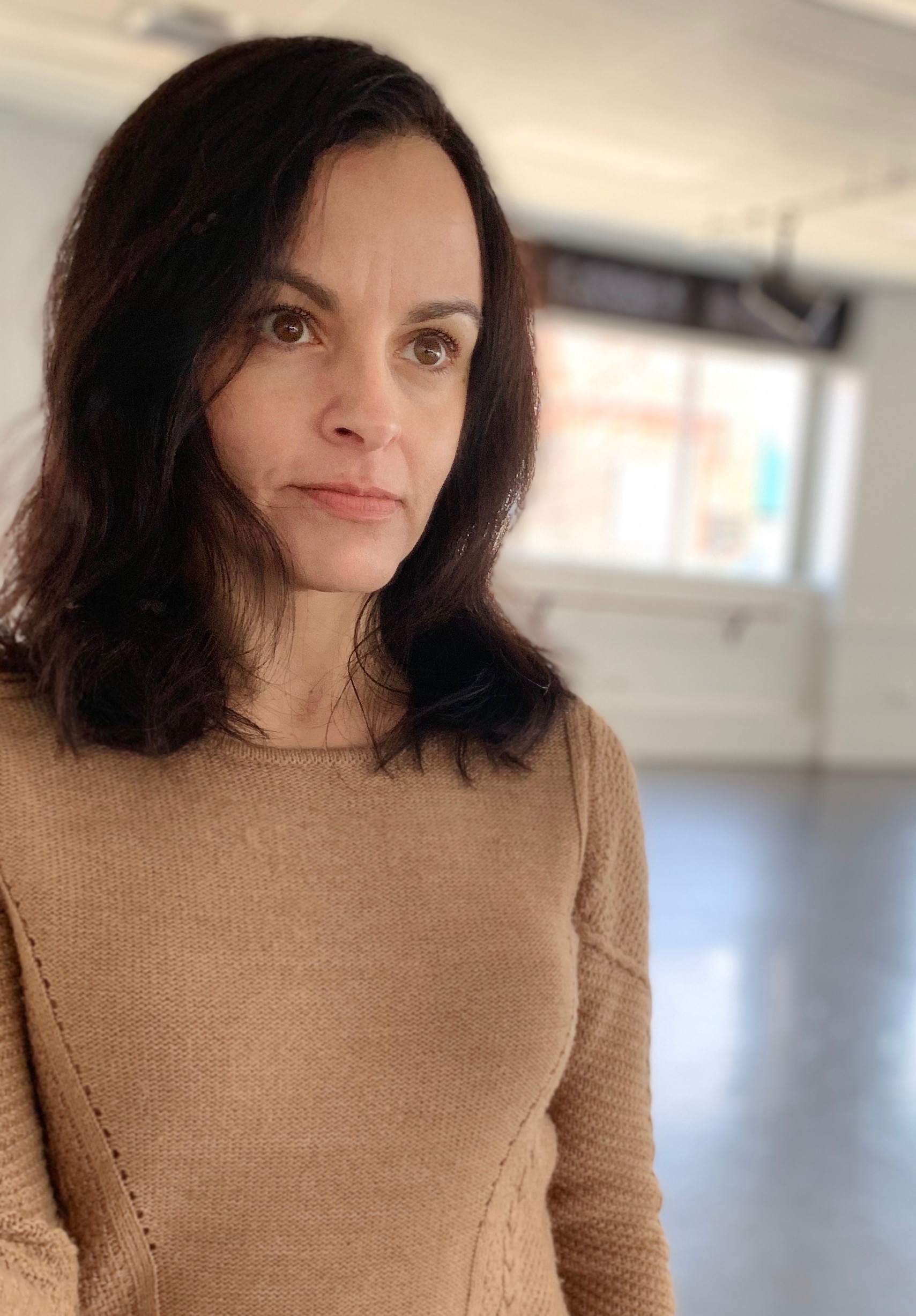 Kate Marchessault holds undergraduate degrees from the University of Massachusetts at Amherst in Dance and Psychology. She is the Artistic Director of Casco Bay Movers Dance Studio and Portland Youth Dance Company, both located in Portland, Maine.  Kate has trained extensively with Jazz dance masters such as Adrienne Hawkins, Fred Benjamin, Milton Myers, Lynn Simonson, Jeannette Neill.  She has taught, choreographed, and performed in Boston, New York, Brazil, and throughout northern New England.  Kate is a certified Progressing Ballet Technique instructor and is working toward a 200 hr yoga certification. For many years, Kate has been involved in training dancers in preparation for performing and teaching careers. Her broad range of dance vocabulary and passion for movement make her classes an inspiring experience.
To contact click here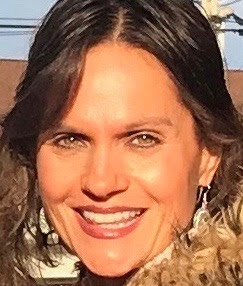 Robin began her training with 6 years of USGF competitive gymnastics, igniting her love and passion for movement. She studied ballet, pointe, partnering, modern and character dance at The Lynchburg Fine Arts Center, BalletMet, Briansky Saratoga Springs Ballet Center, The Houston Ballet, Virginia School of the Arts, Duke University, Randolph-Macon Women's College and studios in Germany and France. Highlights of Robin's performing experience include the roles of " Sugar Plum Fairy" in The Nutcracker, "Swanhilda" in Coppelia, "Odette" in Swan Lake and the pas de deux in Les Sylphides with The Lynchburg Regional Ballet Theatre in Virginia. Robin majored in dance at the University of Cinicinnati, College-Conservatory of Music(1986-1989), studying/performing with James Truitte, David Blackburn, Denise Warner-Limoli  and Oleg Sabline. She has enjoyed teaching/choreographing for over 20 years, most recently at Bates College, The Dance Center in Auburn, ME and Mid-Coast Dance Studio in Newcastle, ME. It has also been a joy for her to pursue continuing education/dance study at Bates Dance Festival for 20 seasons. Robin earned a BSW in Social Work at The University of Cincinnati and is a Physical Mind Institute certified Pilates mat instructor.
To contact click here
---
Theater Tech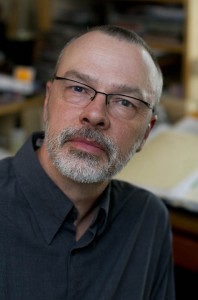 Michael Reidy 
Michael is a Theater designer, artist and amateur bird watcher living in Lewiston, Maine. His scenic and lighting design work has been seen in theaters nation wide. From 1993 to 1996, Michael was company member and principle designer for Mad Horse Theater Company in Portland, Maine, designing acclaimed productions of One Flew Over The Cuckoo's Nest, King Lear, and Hamlet. Michael's design work has been seen at Tennessee Repertory Theater, Disneyland, Ram Island Dance Company, Portland Stage Company, Worchester Foothills Theater, and PORT Opera. In 1996 Michael founded Scenic Solutions, providing specialized fabrication for corporate and not-for-profit clients including Time Warner, The Children's Museum Of Maine, Cole-Haan, and LL Bean. Michael received the Maine Arts Commission Fellowship for Theater Design in 1997. Other interesting projects from Michael's life include a permanent exhibit on the cultural history of paganism and witchcraft for the Salem Witch Museum, and touring sets for The Dave Mathews Band and ZZ Top. Michael is currently a Lecturer and Technical Director at Bates College, Department of Theater where he has consulted on and fabricated many projects for William Pope.L, including Blackular, Chocolate Fountain, A Person History On Videotape. When time permits, Michael builds pinhole cameras and produces hand coated non-silver photographic prints. A portfolio of toy camera images shot in Japan was released early in 2008. Michael holds a MFA form California Institute of the Arts, and a BFA from Carnegie-Mellon University. In the spring and fall, Michael can often be found scanning the treetops for warblers and listening for the melodious tones of the wood thrush.
To contact click here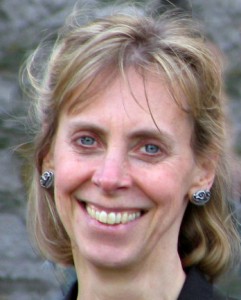 Carol Farrell 
Carol brings to the Department of Theater and Dance an eclectic professional and academic background in costume design, puppetry arts, and the creation of devised ensemble theater.
Besides earning Bachelor's and Master's degrees in Dance and in Theater Design, Carol has studied Japanese theater forms and traditional clothing on a fellowship from the Japan/U.S. Friendship Commission, and Objectheatre at the Institut International de la Marionnette in France.
She has served on the faculties of the University of Maine Orono, University of Southern Maine, and Lone Mountain College (San Francisco), and has designed costumes for dance and theater companies both here in Maine and California.
From 1982-2011 Carol was Co-Artistic Director of Figures of Speech Theatre, an award-winning actor/puppet/movement theater with an international touring radius. In this position she co-created and produced numerous original theater works, performed extensively worldwide, and developed educational programs for all ages based in the puppetry arts.
To contact click here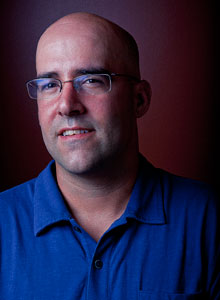 Justin Moriarty is the Technical Director of the Theater and Dance Department at Bates College where he teaches a course on Stage Management. During the summer, he works as the Production Manager for the Bates Dance Festival.
Justin is an active member of the International Alliance of Theatrical Stage Employees, I.A.T.S.E. 114, Portland, Maine. Justin has been a freelance lighting designer since 2005, designing lights professionally for both theater and dance. His designs have been seen across the United States and internationally, most recently at the 2018 Edinburgh Fringe Festival.
He is a graduate of Goddard College's MFA program in Interdisciplinary Arts where he studied socially engaged performance creation, education, and writing for social action. One of his recent plays, The Rounds, was produced as part of the Theater of the New City's 2018 Dream Up Festival in NYC.
To contact click here
---
Bates Dance Festival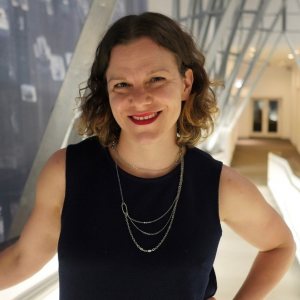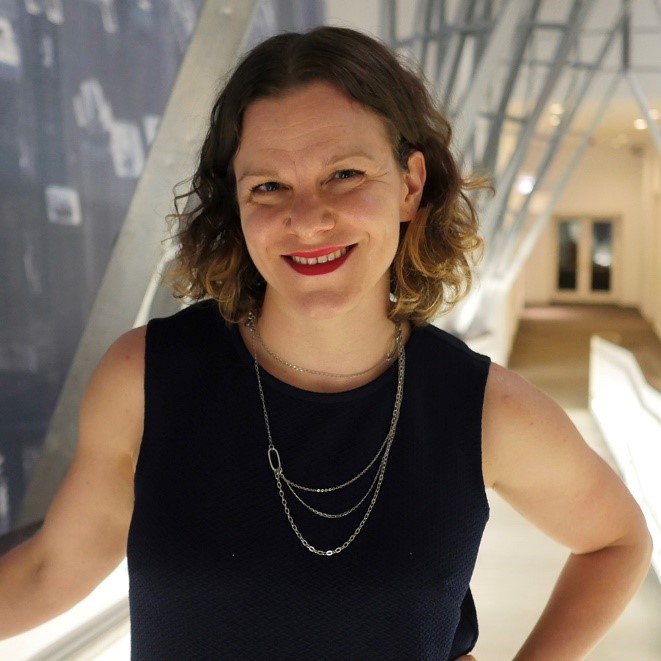 Shoshona Currier brings nearly twenty years of experience in the contemporary performance field to her new role as Director of the Bates Dance Festival. She is the previous Director of Performing Arts for the Chicago Department of Cultural Affairs and Special Events. In her five years with that department she was integral in the development and integration of dance and theater into Chicago's civic programming. She created SpinOff, a festival of contemporary dance made in the Midwest and OnEdge, a series of boundary-pushing performance. She oversaw a robust performance residency program at The Chicago Cultural Center and curated the first city-wide SummerDance Celebration in August 2017 to great acclaim. Prior to her role at DCASE, Ms. Currier served in Producer positions at Dance New Amsterdam  and Performance Space 122 in New York City. Shoshona holds degrees from the American Academy of Dramatic Arts, and the New School University and was a member of the inaugural class of the Institute for Curatorial Practice in Performance at Wesleyan University. She has taught, directed, and lectured at University of Chicago, New York University, Wagner College, Ramapo College, and The American Academy of Dramatic Arts. Ms. Currier is an Advisor for the New England Foundation for the Arts' National Theater Project, and a previous Consortium Member of the Chicago Dancemakers Forum.
---
Founders of Dance at Bates
Marcy Plavin arrived at Bates in January 1965. This was the beginning of the Bates Dance program. She launched the Bates College Modern Dance Company four years later in 1969 and became a Lecturer in Dance in 1971. Marcy has an M.A. in Dance from Wesleyan University. In addition to teaching academic and studio courses, she produced over 150 dance concerts, contributing choreography of her own as well as advising student choreographers and touring with the Company to schools around the State. She always encouraged an active guest artist residency program and brought to Bates such artists as Trisha Brown, Stephen Petronio, Doug Varone, Mark Dendy, Pilobolus, Eiko and Koma, Kei Takei, Murray Louis, Doug Elkins, Tere O'Connor and others. She is an active member of the national academic dance community and served on the Board of the American College Dance Festival Association as well as hosting the American College Dance Festival six times at Bates. She founded the now internationally renowned Bates Dance Festival and still serves on the Festival Advisory Council of the Festival. Marcy was active in the Maine dance community and lectured at a variety of institutions as well as contributing articles to the Maine press and National Dance Journals. Marcy passed away in the fall of 2016.
In 2017, the Fall Dance Concert was renamed to honor Marcy's legacy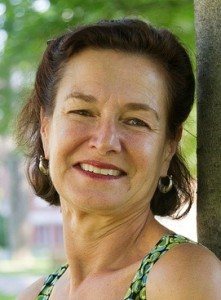 Laura Faure was the director of the Bates Dance Festival for thirty five years. Since taking this position in 1988 she has developed the Festival into an internationally acclaimed contemporary dance program known for its artistic excellence, curatorial vision, and commitment to building community through dance. A former dancer, choreographer and teacher with thirty + years of experience in the field of dance, Ms. Faure also works as a freelance arts manager and consultant specializing in the performing arts. She has been a project coordinator and consultant for the National Endowment for the Arts Advancement Program, the New England Foundation for the Arts and the Maine Performing Arts Network, as well as for individual artists and arts groups. She has served as an evaluator for the many state and regional arts agencies, the NEA, Creative Capital, Rockefeller Foundation, US Artists, and the Alpert Foundation. She served two terms on the Maine Arts Commission, where she chaired the Dance Panel. Ms. Faure is a founding member of The African Contemporary Arts Consortium and has been developing a cross-cultural exchange program with artists from Japan, Indonesia, Africa, Cuba, Portugal and Mexico since 1994.
---