Fall 2015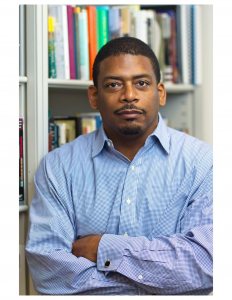 Poet A. Van Jordan
Thurs., September 24, 6:30pm, Muskie Archives
A. Van Jordan is the author of four collections of poetry: Rise, which won the PEN/Oakland Josephine Miles Award (Tia Chucha Press, 2001); Quantum Lyrics, (2007); M-A-C-N-O-L-I-A (2005), which was listed as one the Best Books of 2005 by The London Times; and The Cineaste, (2013), W.W. Norton & Co. Jordan has been awarded a Whiting Writers Award, an Anisfield-Wolf Book Award, and a Pushcart Prize. He is also the recipient of a John Simon Guggenheim Fellowship, and a United States Artists Fellowship. Jordan has taught at a number of academic institutions including the University of North Carolina Greensboro, The University of Texas at Austin, and the University of Michigan in Ann Arbor; he currently serves as the Henry Rutgers Presidential Professor at Rutgers University-Newark.
Non-Fiction Writer
Elizabeth Rush Mueller
Wed. Oct.14, 4:15pm, Muskie Archives
Elizabeth Rush Mueller is an Andrew Mellon Post-Doctoral Fellow in the Humanities for the Department of English at Bates College. She is the author of many books including the recently released Still Lifes from a Vanishing City: essays and photographs of Yangon (Global Directions /Things Asian Press 2015). She has crossed borders with Bangladeshi cattle smugglers, built homes with Lima's squatters, and participated in the underground performance art scene in Hanoi, Vietnam. Her work has appeared or is forthcoming in Granta, Orion, The New Republic, Le Monde Diplomatique, Al Jazeera, Witness, Frieze, Nowhere, Asian Geographic, The Dark Mountain Project and others. She was recently awarded the Metcalf Institute Climate Change Adaptation Fellowship and is currently at work on a book about how five North American communities are responding to sea rise.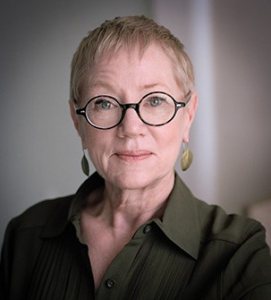 Poet Linda Gregerson
Thurs., Nov. 5, 6:30pm, Muskie Archives
Chancellor of the American Academy of Poets, Linda Gregerson is the author of seven collections of poetry, including New and Selected Poems (2015); The Selvage (2012); The Woman Who Died in Her Sleep, which was a finalist for the Lenore Marshall Prize and The Poets Prize; Magnetic North, which was a finalist for the 2007 National Book Award; and Waterborne, which won the 2003 Kingsley Tufts Poetry Award. Gregerson's poems have appeared in The New Yorker, The Atlantic Monthly, Poetry, Granta, The Paris Review, The Kenyon Review, Best American Poetry, and many other journals and anthologies.