Richard Goode to open concert series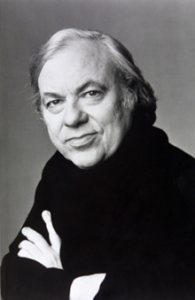 Internationally acclaimed pianist and Nonesuch recording artist Richard Goode will open the 2001-02 Bates College Concert Series with an interpretation of classical masterpieces at 8 p.m. Wednesday, Sept. 5, in the Olin Arts Center Concert Hall. The concert is free and open to the public, with seats available on a first-come, first-served basis.

Other concerts in the series include a performance by Goode and his wife, violinist Marcia Weinfeld, at 8 p.m. Friday, Sept. 7, and a concert by the chamber ensemble, Trio Parole, featuring the complete Mozart piano trios in two separate programs at 8 p.m., Saturday, Sept. 15, and Sunday, Sept. 16. Tickets for these performances are $15 general admission and $10 for senior citizens and students. All performances will be held at the Olin Arts Center Concert Hall on the Bates College campus.
Specializing in adaptations from the works of Beethoven, Brahms, Bach, Mozart and others, Goode infuses his piano interpretations of such classical fare with energy and expressiveness. According to the Philadelphia Inquirer, "Goode's immersion in the music is total, to the point of singing lustily with it, and there were moments when it seemed as if he felt the instrument were inadequate to reach the emotive peaks he was seeking." The Dallas Times Herald said, "Richard Goode may be the best pianist in America."
A native of New York, Goode has studied with Elvira Szigeti, Claude Frank, Nadia Reisenberg of the Mannes College of Music and Rudolf Serkin at the Curtis Institute. Along with Mitsuko Uchida, Goode serves as co-artistic director of the Marlboro Music School and Festival.
Goode has performed throughout Europe, with regular appearances in Paris, London, Amsterdam and Vienna. Over the past few seasons, he has performed with a collection of the world's most revered orchestras, including the Boston, Chicago, Deutsches and BBC symphony orchestras. The producer of more than two dozen recordings, Goode holds the distinction of being the first American-born pianist to record the entire collection of Beethoven sonatas, for which he received a 1994 Grammy Award nomination.
Weinfeld began studying the violin in her native Buffalo before studying with Philipp Naegele at Smith College, Broadus Erle at the Yale School of Music and Felix Galimir at the Mannes College of Music. Weinfeld performed in the National Arts Centre Orchestra and has also been a soloist with the Boston Pops under Arthur Fiedler.
View Comments