Bates choral, dance, piano, jazz performances start December with a bang
December at Bates begins with a burst of creative energy as performances by the college's choir, Modern Dance Company and jazz band, as well as by pianist Frank Glazer, take place from the first through the sixth days of the month.
The Bates College Choir sings operatic choruses by some of the genre's greatest composers in 8 p.m. concerts on Friday, Dec. 1, and Saturday, Dec. 2, in the Olin Arts Center Concert Hall, 75 Russell St. The concerts are free and open to the public, but tickets are required. For reservations or more information, please call 207-786-6135.
To see all events open to the public at Bates this month, visit the online Public Events Calendar. To receive the printed monthly calendar Bates Invites You, please call 207-786-6330.
The dance company, directed by Carol Dilley, offers a program called "Move Out" in performances at 5 p.m. Saturday, Dec. 2; 2 p.m. Sunday, Dec. 3; and 7:30 p.m. Monday, Dec. 4, in the college's Schaeffer Theater, 305 College St. Admission is $6 for the general public and $3 for children, seniors and full-time students. For more information, please call 207-786-6161.
Glazer, a pianist of international renown and an artist in residence at Bates since 1980, performs at 3 p.m. Sunday, Dec. 3, also in the Olin concert hall. His program consists of a selection of variations by Haydn, Beethoven's Sonata in G, Op. 31, No. 1, and Schumann's Carnival. The concert is open to the public at no cost. For more information, please call 786-6135.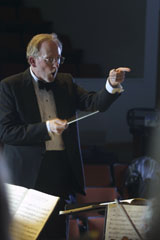 The Bates College Jazz Band, directed by Maine pianist Thomas Snow, will be joined in concert by two small combos at 7 p.m. Wednesday, Dec. 6, in Chase Hall Lounge, 56 Campus Ave. The program includes music by Gerry Mulligan, the Brecker Brothers and Duke Ellington. Snow leads one small ensemble and Greg Waters, a tenor saxophonist and Bates junior from London, leads the other. The concert is open to the public at no cost. For more information, please call 207-786-6135.
The 70-voice Bates College Choir is directed by John Corrie, lecturer in music and a member of the faculty since 1982. Pianist James Parakilas, James L. Moody Jr. Family Professor of Performing Arts, will accompany the singers.
Eschewing more-typical long choral works in favor of varied short operatic pieces, Corrie's program reaches back to the 17th century and English composer Henry Purcell. Other composers on the program include the Italian operatic giants Verdi and Puccini; Charles Gounod, who composed the opera "Faust," and Georges Bizet, of "Carmen" fame; Mozart, represented by choruses from "Idomeneo" and "The Magic Flute"; and Wagner, whose "Bridal Chorus" from the opera "Lohengrin" is often heard at weddings but seldom associated with this composer.
"We're singing opera choruses this fall to provide music that compliments the course that Jim Parakilas is teaching this semester, 'Music and Opera,' " Corrie explains, pointing out that Parakilas is currently writing a textbook history of opera.
Sopranos all, students featured as soloists are Amy Lareau, a sophomore from Westborough, Mass.; Sidney Walker, a senior from Minneapolis; Alexandra Conroy, a junior from Windham; and Marsha Larned, a senior from Thornton, Pa., who will join tenor Corrie in a duet from Verdi's "La Traviata."
In addition to directing the college choir, Corrie teaches harpsichord, organ, voice and musicianship at Bates. He is artistic director of the popular Maine Music Society, which includes the Androscoggin Chorale and the Maine Chamber Ensemble, and performs throughout New England as a singer and on harpsichord and organ.
The dance company program comprises six pieces. Two are by guest choreographers from New York City: Jodi Melnick, whose dance is titled "Russett Shock," and Jennifer Archibald, with "In the Dark," a piece that examines the plight of homeless teenage girls. Also on the program is "The Veil" by Maine choreographer Louis Gervais.
Sarah McCormick of the Bates dance faculty contributes the duet "Contained," which she will perform with Bates dance program director Carol Dilley; and a work about the Sistine Chapel titled "Michelangelo Said," featuring original music by Bates senior Kevin Cox of Worcester, Mass.
The sixth piece is "Light Stepping," choreographed by Dilley and with lighting design by Michael Reidy, also of the Bates faculty.
The dancers will include 19 Bates students.
Melnick has been a featured dancer with Twyla Tharp and Irene Hultman, and in summer 2006 was part of a trio with Mikhail Baryshnikov that premiered a work by Donna Uchizono, commissioned by the Baryshnikov Arts Center. Melnick's own choreography has been shown in New York, Japan, Ireland, Estonia and Russia. In 2001, she was honored with a Bessie award for sustained achievement in dance.
Currently, Melnick works with Susan Rethorst, Sara Rudner and Vicky Shick, and since 1993 has worked with such New York choreographers as Tere O'Connor, Dennis O'Connor, Yoshiko Chuma, Yves Musard and Trisha Brown.
Archibald is the founder and artistic director of Arch Dance company. She has performed across the United States, in Europe and Canada. She has staged off-Broadway shows, choreographed musicals for professional theater and served as a movement specialist and choreographer for actresses Sarita Choudury and Audrey Tautou ("Amelie"). She teaches contemporary jazz and hip hop, and is on faculty at the Bates Dance Festival.
Gervais, of Waldoboro, began his professional dance training at the first Bates Dance Festival, in 1983. Since then, he has appeared with more than 30 dance companies across North America, including those of Lar Lubavitch and Marie Chouinard. In recent years, Gervais has incorporated original music, storytelling, commedia dell'arte masks and puppetry into his work. He teaches at New Dance Studio in Portland.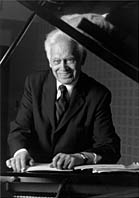 Glazer, of Topsham, celebrated the 70th anniversary of his New York City debut with a concert at Bates in October. His long career includes numerous recordings and premieres of contemporary music, his own television program in the 1950s and countless solo recitals and performances with orchestras and chamber ensembles. He taught at the Eastman School of Music for 15 years before moving to Maine with his wife, the late Ruth Glazer. The couple founded the annual Saco River Festival. In the 1930s Glazer studied with Artur Schnabel, a leading interpreter of the Viennese masters, and with famed composer Arnold Schoenberg.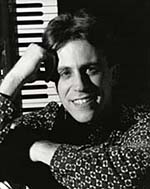 As for the Bates Jazz band several members of the 20-piece ensemble will be featured as soloists, including trumpeter Dan Roop, a first-year student from Littleton,Mass.; flutist Sophia Budianto, a sophomore from Singapore; Waters; trombonist Ben Smeltzer, a first-year student from Waterbury Center, Vt.; and alto saxophonist Brian Haswell, a first-year student from Westport, Conn.
View Comments