Bates welcomes two new trustees
Bates College President Elaine Tuttle Hansen has announced the appointment of two Bates College alumni to the college's Board of Trustees, Laura L. Young Connelly '88 and Stuart B. Abelson '97.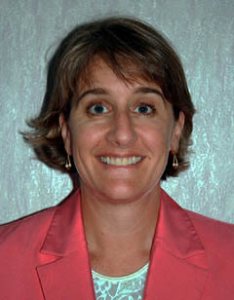 Young Connelly, a Cape Elizabeth resident, has served as vice president of philanthropy for the Maine Community Foundation since 2005. She oversees the foundation's statewide advancement and donor services departments, and works directly with donors to help them pursue their philanthropic goals.
Prior to joining the Maine Community Foundation, Young Connelly worked as senior vice president and director of corporate philanthropic initiatives at Demont & Associates, a Portland firm providing philanthropic counsel and related services to not-for-profit organizations.
Focusing on issues related to capital fundraising, she counseled such nonprofits as the Maine Central Institute, Breakwater School and Maine Public Broadcasting. Her work also included feasibility planning, volunteer coordination and client communications.
Young Connelly previously worked in fundraising for the Democratic Senatorial Campaign Committee, and as a staff member for George Mitchell during his time as U.S. Senate majority leader. She has served on the boards of the Portland Rotary, the Center for Grieving Children and the Association of Fundraising Professionals of Northern New England.
Abelson, of Gloucester, Mass., is president and CEO of Ora, Inc., an ophthalmic drug and device development firm based in Andover, Mass. He has been a company director since 1995 and served as Ora's chairman from 1997 until becoming president in 2007. Ora is a leading employer of Bates graduates, offering career opportunities in the applied science of clinical research.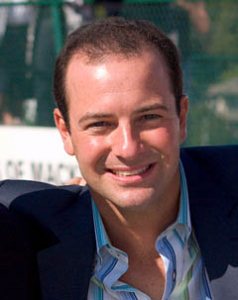 Abelson previously worked at Amphenol Corp., most recently as director of technical business development at Amphenol World Headquarters, and as general manager of Amphenol's Fiber Optic Product Division from 1999 through 2005.
Abelson graduated Phi Beta Kappa and magna cum laude with a bachelor of science degree in neuroscience from Bates. While a Bates student, he founded the Water Ski Team and the Bates Aviators, and chaired the 1997 Senior Class Gift Committee. He served as president of the College Key from 2001 to 2003.
He holds a master of business administration degree from Northwestern University's Kellogg School of Management.
Abelson is also a trustee of the Chicago Zoological Society and the Massachusetts Eye and Ear Infirmary, and serves on the Alumni Council of the Kellogg School.
View Comments