Global Lens series continues with Argentinean film Possible Lives
The Global Lens film series at Bates College continues with Possible Lives, by Argentinean director Sandra Gugliotta, in 8 p.m. showings on Friday, Oct. 16, and Sunday, Oct. 18, in Room 105, Olin Arts Center, 75 Russell St.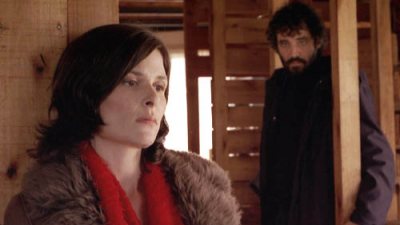 Hosted by the Bates College Museum of Art, the series continues on Fridays and Sundays throughout the fall. Admission is $5. Possible Lives (80 min.) is in Spanish with English subtitles. For more information, please contact 207-786-6135 or this olinarts@bates.edu.
The annual series is produced by the Global Film Initiative to promote cross-cultural understanding by showing American audiences little-known, skillfully made independent films. The initiative believes that "a powerful, authentic narrative can foster trust and respect between disparate cultures and mitigate the social and psychological impact of cultural prejudice."
Made in 2007, Possible Lives is a film about grief and letting go. When Clara's husband disappears on a trip in remote Patagonia, she sets off to find him — but instead finds a man who looks exactly like her husband but has a completely different life. Convinced this man is indeed her husband, she calls off her search, even as police uncover a body that may be that of her husband. Drawing on some of the world's most dramatic scenery, the film is noted for its cinematography as well as its story and acting.
Possible Lives is Gugliotta's second feature film. A native of Buenos Aires, Argentina, she studied film at Escuela Nacional de Experimentación y Realización Cinematográfica in Madrid. Her first full-length film, A Lucky Day, won the Caligari Film Award at the Berlin International Film Festival.
Learn more about Possible Lives and the entire Global Lens series.
View Comments