Mezzo-soprano Elizabeth Patches, pianist Frank Glazer to perform 'Winterreise'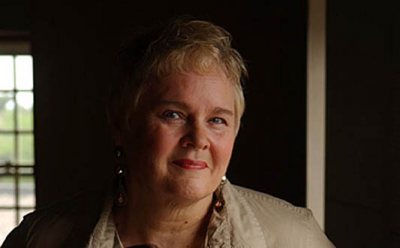 Mezzo-soprano Elizabeth Patches and pianist Frank Glazer perform Franz Schubert's song-cycle Winterreise at 3 p.m. Sunday, Feb. 28, in the Olin Arts Center Concert Hall at Bates College, 75 Russell St.
The performance is open to the public at no cost, but tickets are required. For more information, contact 207-786-6135 or this olinarts@bates.edu.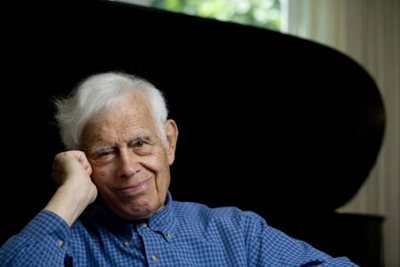 Winterreise ("winter journey") is a cycle of 24 poems by Wilhelm Müller set to music by Schubert. It's the second of two great song cycles by this composer based on Müller's poems, the other being Die Schöne Müllerin ("the beautiful mill maid"). Both were originally written for tenor voice but are frequently transposed to suit other vocal ranges.
The 95-year-old Glazer, of Topsham, has taught at Bates since 1980. His distinguished career has included numerous recordings, solo recitals and performances with orchestras and chamber ensembles, including the New England Piano Quartette, of which he was a founder. With his wife, the late Ruth Glazer, he founded the Saco River Music Festival, held for many years in Cornish.
Whether in recital or opera, and in avant-garde, baroque or romantic literature, Patches brings great dramatic intensity and a rare poetic lyricism.
She boasts a singing career that spans more than 50 years and has a special affection for "Lieder" or art songs, such as the Schubert works she will sing with Glazer. She studied at the University of Michigan's School of Music with distinguished World War II refugees from the Vienna Conservatory, an experience that links her directly to the European masters of song.
Patches is an applied music associate in voice at Colby College. She has worked with musicians and composers such as Alvin Brehm, Gil Kalish, Sam Baron and Martin Canin. Her teachers have included Pierre Bernac, Ralph Herbert and Josef Blatt.
She has made solo appearances with symphony orchestras, oratorio societies and chamber music groups in 49 states, Canada and Europe, and has given recitals in Alice Tully Hall, Town Hall and the 92nd St. Y in New York.
As an approved artist for the U.S. Department of State, she performed in Iceland and Continental Europe. "The depth and sincerity of her interpretations made them simply breathtaking," a cultural attaché in Reykjavik, Iceland, remarked during her U.S. Department of State-sponsored recital tour there.
View Comments