USA Today, The Washington Post highlight Bates in green-college roundups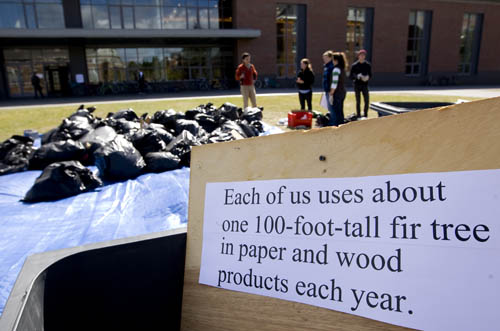 USA Today explains why we need The Princeton Review's new green-college guide: "Students are going green and care about a college's commitment to sustainability." So here comes The Princeton Review's Guide to 286 Green Colleges. Bates is included in the list, which measures three major areas: how a college provides a healthy and sustainable quality of life for students; how it prepares students for green jobs and responsible green citizenship; and how it employs environmentally responsible policies.
Meanwhile, Washington Post staff writer Jenna Johnson, who edits the paper's "Campus Overload" blog, includes Bates in a list of "green colleges that are saving the world" (an eye-catching headline, to be sure). The list,  prepared by college couseling expert Katherine Cohen, notes that Bates has been "a leader in revolutionary education" since its 1855 founding as one of the few coeducational colleges in the country.  "As a continuation of that legacy Bates strives to become a leader in sustainability and is highly ranked on the 'Green Rating' Honor Roll by The Best 368 Colleges." View story from The Washington Post, April 19, 2010.
View Comments