Energy expert Dan Rice '73 tells Bloomberg that oil's close to tipping point
In extensive comments about energy resources and investing, BlackRock managing director Dan Rice '73 tells Bloomberg Businessweek that an expanding global economy will probably push oil prices above $100 in 2011. While the gain may lift shares of oil and gas companies and eventually double the price of coal stocks, Rice offers caution if oil rises much higher.
"I will be bullish on the stocks for part of the next surge, but I won't be if oil gets to $120," said Rice, who manages BlackRock's $1.5 billion Energy and Resources Fund.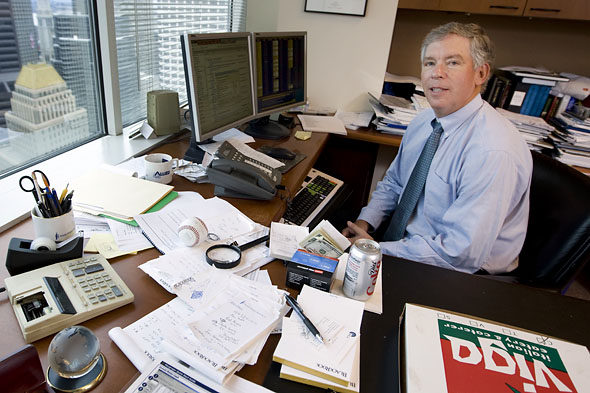 The story notes that Rice is the longest-serving manager of a U.S. energy mutual fund and that his performance over the last decade was better than 99.9 percent of all U.S. stock-fund managers.
Rice said that oil may rise high enough by 2012 to trigger a global economic slowdown, much as it did in 2008 when oil reached $145 a barrel. "If the world keeps growing at this rate, it strains the whole system," said Rice.
High oil prices could double the price of coal shares, "as crazy as that sounds," he said. Discovering a way to reduce carbon emissions from coal would be a a "holy grail," Rice adds, a breakthrough he says is more likely to come from China than the U.S. "It could mean billions and billions of profits." View story from Bloomberg Businessweek, Jan. 6, 2011.
View Comments