Sun Journal visits Multifaith Chaplaincy for story on student faith traditions
The Sun Journal's Dan Hartill visits a gathering at the Multifaith Chaplaincy for a story about how students engage with their own faith traditions — and others'  — while at Bates.
Multifaith Chaplain Bill Blaine-Wallace tells Hartill that he and Associate Chaplain Emily Wright-Timko try to bring "holy naivete" to gatherings where students are trying to make religious or spiritual connections.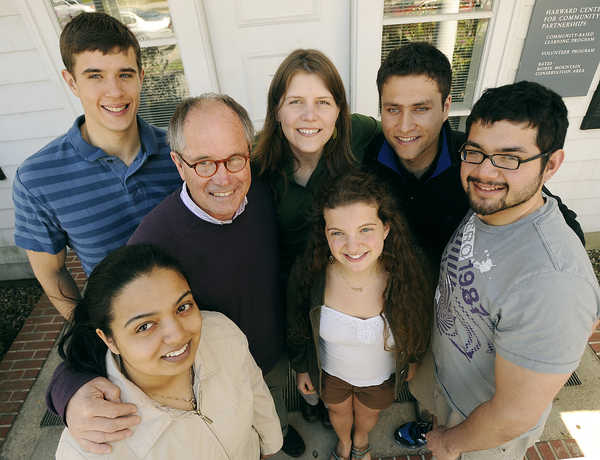 "There are so many cultural assumptions and stereotypes about religion that the temptation would be to see people through their particular political lens," he says.
Hartill talked with Limor Finkel '11 of Chelmsford, Mass., who describes how she dutifully learned the lessons and rituals of her Jewish faith while growing up. Yet, as Hartill writes, "so much washed over her in a blur of familiarity, habit and the sound of her own thoughts.
"And so much has changed."
Finkel says she is now more attentive "to the congregation as a whole instead of being in my own head. I'm looking at people while they're praying and seeing how faith moves them."
This kind of personal, faith-based change is emblematic, says Blaine-Wallace. "What we're fascinated by and continually inspired from is the meaning religion has for a particular person." View story from the Sun Journal, May 9, 2011.
View Comments