Bates in the News: July 1, 2016
A Chinese church conundrum: Why did Bishop Ma recant? — National Catholic Register
Lecturer in Chinese Nathan Faries is quoted by the National Catholic Register its analysis of why a Shanghai bishop has recently reversed his 2012 criticism of the state-controlled Chinese Patriotic Catholic Association.
At his ordination in 2012, Auxiliary Bishop Taddeo Ma Daqin's words and actions seemed to break ranks with the CPCA. He's been under house arrest since then.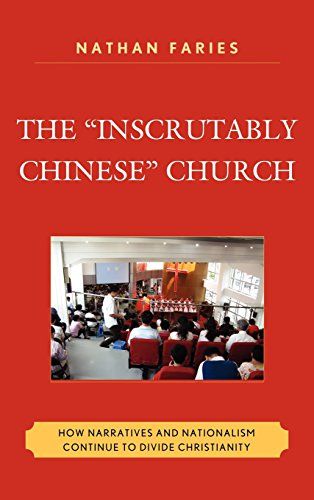 But in a recent blog post, the bishop praised the CPCA and said he regretted what happened in 2012.
While the "prevailing view among experts may be that Bishop Ma was punished for his defiance, and coerced into recanting," Faries has a different narrative interpretation, writes Brian Fraga.
Author of The "Inscrutably Chinese" Church, Faries suggests that reports of the bishop's actions and words in 2012 may have been exaggerated in the first place.
He tells Fraga that "Ma has never been as controversial a figure as some would like to imagine. He wants what is best for the Church. He wants unity and the greater glory of God. Those were the main themes of his [2012] address, not criticism of the government."
---
'Improving upon strengths rather than focusing on weaknesses' — Maine Magazine
Maine Magazine defines its top 50 Mainers list as people who are "charting the state's future" by "investing time, energy, and talents to advance the state they love."
Their list includes Portland restaurateur Andrew Taylor '03 and Lewiston youth-center founder Julia Sleeper '08.

Tree Street Youth, an expanding organization that Sleeper co-founded as a Bates student, now serves up to 150 children each day and offers a robust college-prep program.
Sleeper tells the magazine that "I do what I do to ensure our youth have as many opportunities to succeed as the future leaders of Maine."
Taylor, along with Arlin Smith and Mike Wiley, co-owns a "block-long epicurean empire" on Middle Street in Portland — three restaurants that have "picked up numerous accolades," the magazine notes, including a James Beard nomination as best chef in the Northeast for Taylor and Wiley in 2015 and 2016.
The trio's restaurant group, Big Tree Hospitality, employs more than 120 people, "a community of workers that [the owners] say is one of their proudest achievements," the magazine reports.
Smith and his co-owners are involved in charitable work to fight hunger, "an issue that affects so many people in our community," says Smith.
---
A surprising murder trial verdict raises questions about expert-witness opinions — Psychology Today
A story about the reliability of expert witnesses in Psychology Today looks at the case of convicted murderer Julian Kurita, who was defended at his 2012 trial by Norman Williams '90.
Kurita had a troubled psychiatric history, and Williams called upon a well-respected expert witness who supported an insanity defense. Yet the jury found Kurita guilty.

On the other side, William Barr, the prosecution's go-to expert witness, testified as he usually does when called upon, saying that Kurita was sane and likely exaggerating or faking his symptoms.
But Barr's specialty is physical brain injury; he's "not really forensic in the sense of dealing with people who commit a crime," Williams tells writer Mike Mariani. Yet, he's ended up being "the darling of the New York County DA's office."
And can a "darling" be truly objective? Probably not, Mariani writes.
"In recent years…studies have demonstrated that even among the most presumably objective forensic experts, unconscious bias may hold sway."
Indeed, expert-witness assessments "indicated a strong allegiance to whichever party they thought had retained them."
---
How college buddies skipped the GMAT and launched Downeast Cider — Boston.com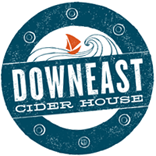 A story at Boston.com about Downeast Cider, founded in 2011, includes a funny story of the company's naming that explains why it's not called "Three Idiots Cider" today.
The story also looks at the company's expansion and how leaders Tyler Mosher '11, Ross Brockman '11, and Matt Brockman '08 — each of whom were named to Forbes' 30 under 30 list in 2014 — try to keep the brand and company culture feeling genuine and down-to-earth.
"New employees sometimes assume there's some sort of Steve Jobs-type person thinking about every detail, and it's really not like that," Ross Brockman tells reporter Justine Hofherr. "None of us are geniuses."
---
Re-writing the African story — AllAfrica
An essay in AllAfrica praises work by Desmond Mushi '13 to "change the negative perception of Africa."
Mushi, a Bates economics major whose honors thesis looked at three Tanzanian women and their experience with microfinance institutions, recalls for writer Anne Kidmose Jensen how his fellow Bates students often bought into negative African stereotypes.
So, he created The African Economist to tell other stories about African nations.
While Africa is beset by "wars and poverty and corruption," the continent "is also a place of stock markets, high-rises, and internet cafes, and this is a part that needs media attention," Desmond says.
While his initial motivation for the website was to make American audiences more Africa-aware, Mushi sees stereotypes being embraced at home, too.
The media's portrayal of Africa "has not only affected people in the U.S. and Western Europe, it has also affected Africans themselves."
Mushi, who lives in Dar es Salaam, is a research assistant with the think tank Economic and Social Research Foundation.
---
10 months, 45 national parks, 11 rules — The New York Times
While on his 10-month road trip to 45 of the 47 national parks in the contiguous U.S., Jeremy Cronon '13 says that he "adopted a series of daily practices — I called them my "roadtripology rules" — to force myself to be as deliberate as possible about the trip."
He recently shared his 11 rules in The New York Times' Travel section. Among them: Drive the speed limit. Use paper maps. And avoid interstates.
You might say "pshaw" to having rules on a roadtrip. But Cronon says that his rules "sought to enhance spontaneity by making sure I noticed it when it happened."
---
College courses that 'give us hope for the next generation' — Elle
Elle writer Natalie Matthews reports that today's courses in women and gender studies tackle topics that are far more complex and inclusive than their 1970s forebears.
In that spirit, she offers a list of 63 courses from U.S. colleges that "give us hope for the next generation."
Checking in at No. 21 is "Tobacco: Gender Matters," taught by Bates' Melinda Plastas, visiting associate professor of women and gender studies.
Plastas' course teaches students to use "gender to examine the global history of tobacco production, consumption, and control" and to "consider the role of tobacco in shaping ideas about gender, race, ethnicity, sexuality, and class."
The list also included the one-time Bates course "Religion and the Monstrous Feminine," offered in the 2016 winter semester.
View Comments